Read on for a breakdown of the different kinds of landmine attachments and find the best one for your home gym.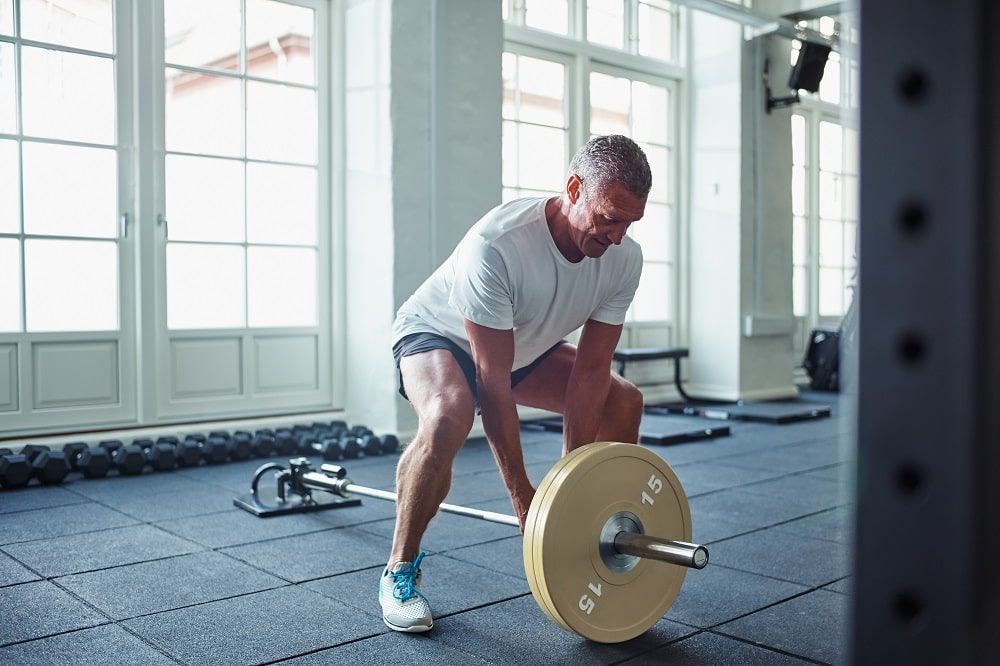 Landmines are a versatile and awesome way to level up your workouts.
They are perfect for doing landmine rows, standing Russian twists, push presses, push jerks, landmine presses, deadlifts, and so on.
For such a simple-looking piece of equipment, it opens up a world of new exercises and training.
The landmine attachment comes in a variety of formats.
? Landmine bases. Mostly free-standing, bases (and inserts) are used with stacks of weight plates or pushed up against a corner or wall.
? Landmine attachments. As the name implies, landmine attachments are installed onto your existing power rack or cage. Screw it on and go to work.
? Wall-mounted landmine bases. Finally, we have a type of landmine base that is designed to be installed flush against a wall for stability.
In this guide to the best landmine attachments we are going to look at the best of each category. No matter what your current home gym set-up, there is a landmine attachment for you.
Let's dive right in.
Yes4All Deluxe Landmine Attachment
⭐ Best landmine attachment for most home gyms
Yes4All is one of the more popular low-cost fitness equipment brands on Amazon. Whether it's adjustable dumbbells, cable machine attachments, or weightlifting drop pads, Yes4All makes great gear that is affordable for home and garage gym nerds.
Designed to fit two-inch diameter Olympic barbells, the Yes4All Deluxe Landmine has an adjustable screw and a 7" steel sleeve to tighten and secure the barbell. Oil-lite bushings also give you 360-degrees of rotation.
This landmine attachment is designed to be placed onto racks, with users attaching them on beefy Rogue racks and the cheaper 2×2" steel racks. That said, the attachment can also be bolted into a wall if you prefer to use it as a landmine base.
Yes4All ships a landmine-only version, while the landmine below includes a Double grip row bar, packaged for less than $40 (check Amazon for current pricing) which is an absolute steal for both.
Reviewers love the build and price of this thing, with nearly 4,000 five-star reviews, making it my top pick for most home gyms.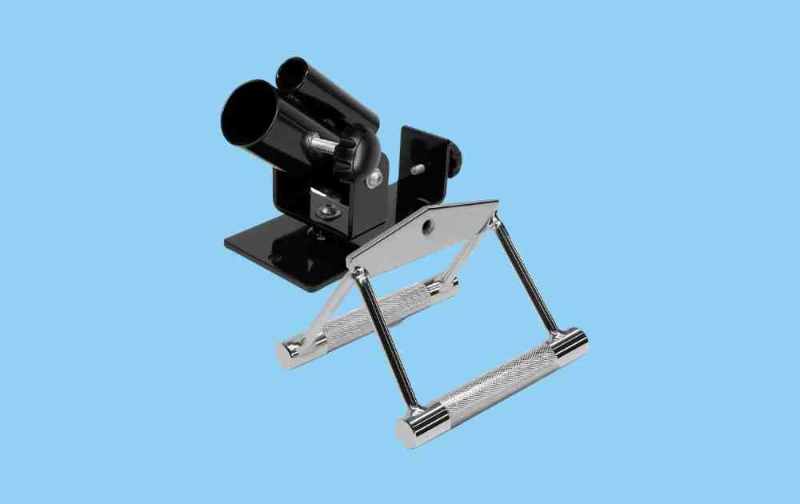 TTCZ Landmine Platform
⭐ Best landmine base
As you can see below, the TTCZ Landmine Platform is a full-on base. The platform, which looks like the home base diamond from a baseball field, is made of solid steel that is powder coated, ideal for preventing corrosion and excess damage.
The landmine head swivels around on a 360-degree pivot and can fit both standard and Olympic barbells. TTCZ ships this with a T-bar, which means that as long as you have a barbell and some weights at home, you are going to be ready to go out of the box.
The platform can be pushed up against a wall, bolt it to the floor, or you can rest some weight plates or heavy kettlebells on it to keep it planted.
Reviewers consistently found the platform easy to set up, highly durable, and is an excellent addition to anyone's home gym.
TTCZ retails these for around $150 (check Amazon for current pricing and shipping options), making them more of a premium choice for landmine attachment.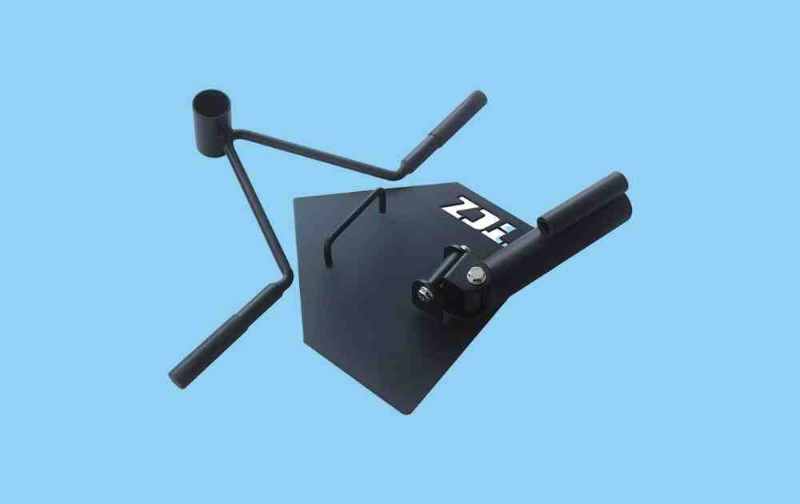 Rogue Monster Landmine Attachment 2.0
⭐ Best landmine for Rogue Monster racks
Rogue makes most of my favorite workout gear on the planet. Their Monster squat rack is my bucket list rack, and I've fawned and gushed over their flat weight bench, leg press machines for home gyms, and Rogue kettlebells for years.
The Rogue Monster Landmine 2.0 is an absolute beast and is designed specifically for Rogue's Monster line of squat racks. The sleeve is the longest in this round-up, at 10" long, and installation is a piece of cake, simply tighten the attachment into the rack with a knurled knob.
Perfect for explosive movements, developing rotational power, or doing rows like a champion, the Monster Landmine 2.0 is made of American steel at Rogue's factory in Ohio and is an absolutely essential add-on to your Monster rack or rig.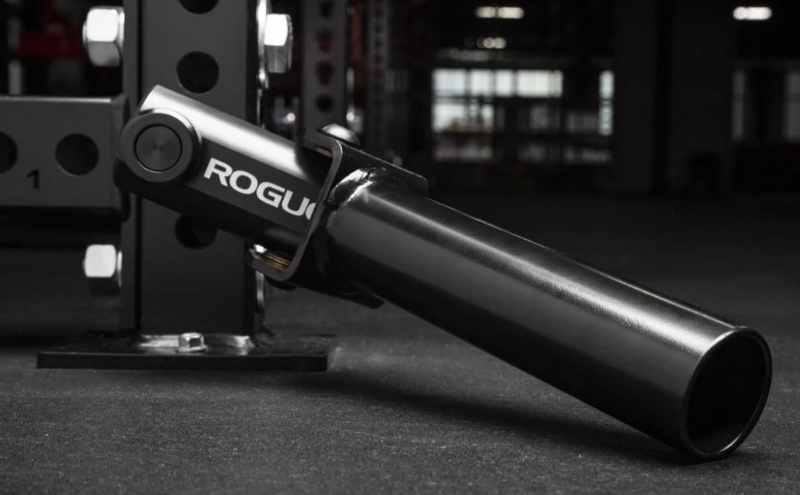 MARSAFIT Wall Mounted Landmine Attachment
Want to plant your landmine attachment against the wall? The MARSAFIT entry in our little roundup is exactly what you are looking for.
Made with heavy-duty steel, the inside of the 10" sleeve is coated to protect your barbells from getting damaged while lifting weights. A heavy back plate keeps the landmine attachment in place when training. And the attachment features the 360-degree swiveling pivot that we all expect from this kind of equipment.
Priced competitively at around $40 (no bonus bars or anything—you strictly get the attachment), the MARSAFIT Wall Mounted Landmine is the go-to choice for the home or garage enthusiast who specifically wants a wall-mounted attachment.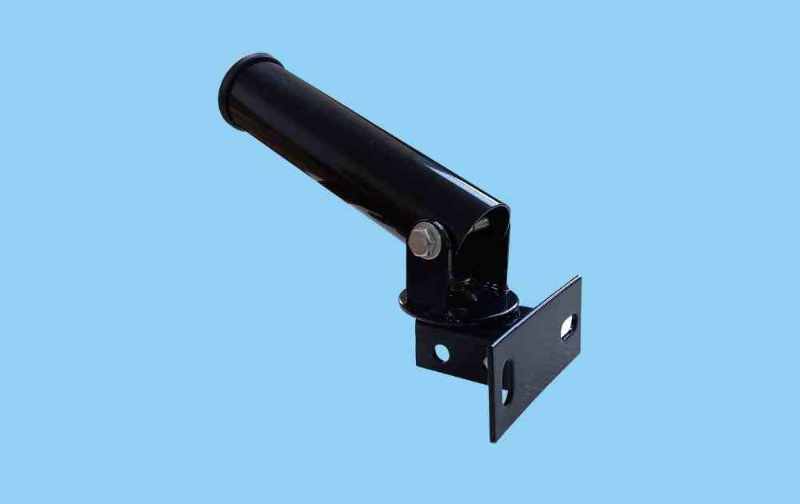 Yes4All Plate Post Insert Landmine
Another entry by Yes4All is their Landmine Post Insert. The way this form of landmine attachment works is super simple. Grab a couple of your favorite weight plates or bumper plates and stack them. Drop the 4-inch base down the center of the plates. Insert barbell into the 8-inch long sleeve, and we are in business.
Yes4All's Landmine Post Insert is made of 11-gauge heavy-duty steel, has a 360-degree pivoting head, and the sleeve can be tightened with a screw to keep the barbell firmly in place.
Available in different colors, they ship the post insert on its own or paired with a double-D handle. The latter is just $7 more than the insert-only option at $35 (check Amazon to see up-to-date pricing), making the Yes4All Plate Post Insert an awesome choice for those who want to do landmines without having to install the attachment.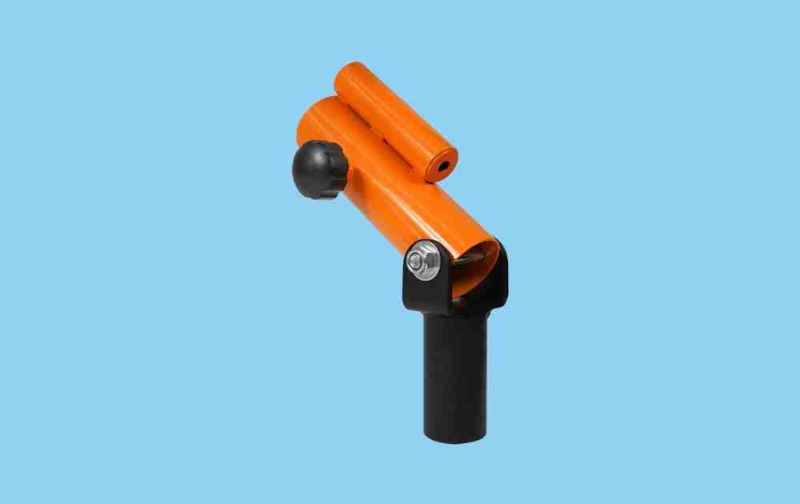 A2ZCARE Plate Post Landmine Insert
The plate insert is a great option for landmines because it takes advantage of your already existing workout equipment. A2ZCARE's landmine attachment works much the same as the Yes4All insert.
In fact, the dimensions, construction, and tightening features (you can use both standard and Olympic barbells) are all pretty much exactly the same. The only difference is that this insert is priced higher, with the bare bones attachment costing around $55 (check Amazon for current pricing).
While definitely a second-rate choice for landmine attachments, I've included it here because stock and availability with fitness equipment has been a bit of a dice roll since Covid.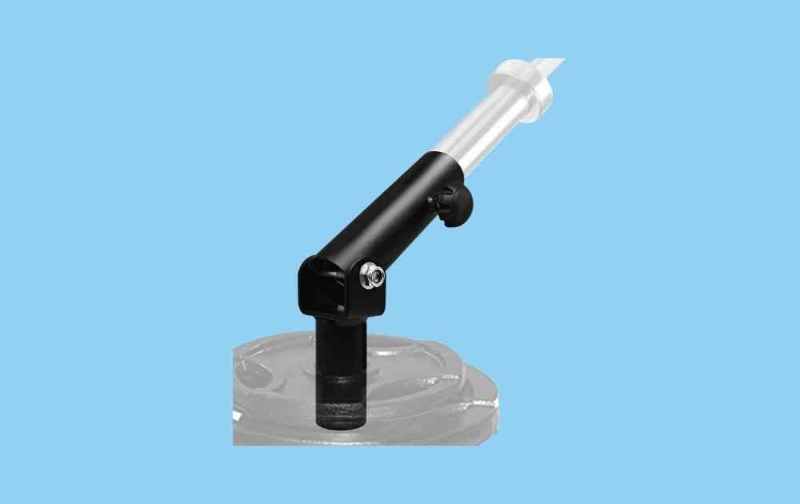 ---
Benefits of Landmine Attachments
There is a long list of reasons that training with a landmine attachment is so effective.
Here are just some of my favorite benefits of adding a landmine attachment to your home gym.
? Short learning curve.
Landmine exercises are easier to learn for most lifters compared to the big compound lifts.
While many of the exercises resemble familiar exercises and movements you would do with barbells and dumbbells—include presses and squats—because of the fixed position of the barbell and natural arc of the weight.
With the right landmine attachment, lifting and exercising are open to a wider range of abilities and strength levels. Whether you are a beginner or a seasoned vet under the bar, landmine exercises have something to offer you.
? Functional training.
While some of us are in the gym strictly for vanity reasons (no judgment here), for plenty, it's a means at developing more functional strength, whether it's for bouncing back from injury, getting stronger to play our favorite sport, or simply living longer and healthier.
Landmine exercises are excellent for mastering the fundamentals, including lunging, pushing, pressing and squatting. This gives us a strong foundation for more strength and better performance, no matter what performance means to you.
? Excellent alternative to overhead exercises.
Overhead exercises and movements can be a little intimidating for some. Others don't have the shoulder mobility necessary to properly complete the movement.
Thanks to that single pivot point, landmine training and attachments are much more stable compared to the wobbling you see with overhead dumbbell or barbell presses, so you can spend more time executing the lift and less energy worrying about your shoulders not being stable enough.
Overhead presses using a landmine attachment is perfect for these people as it bridges the gap and gives you an option for overhead movements like shoulder presses for lifters who struggle with executing proper technique.
? Full body training.
Landmine attachments are awesome simply for the fact that you can easily do a full body workout with them.
Lower body exercises, including single leg Romanian deadlifts or upper body movements, like two-arm rows—the list goes on and on. If there's something you want to strengthen, there's a movement for you.
Blast your arms, legs, core; whatever your flavor, a landmine attachment and a weight plate or two can help you train it in a functional and efficient way.
? Next level rotational training.
The original reason I purchased a landmine attachment for my home gym was that I wanted something to do power work with my core. Rotation and anti-rotation core training, more specifically.
As someone who has never been a fan of doing crunches and ab work (I definitely have a love-hate relationship with my ab roller), the more I can do core work standing up, the better.
Landmine attachments can be used in a variety of ways to develop exceptional core strength and stability. They require you to bracing your core and moving weight and force around.
This applies directly to any kind of sport or activity that requires you to be able to use your upper body (baseball, swimming, golf, etc) to deliver power and force.
We also have the side benefit of performing anti-rotation training when doing, which most targets the stabilizing muscles in the back and your obliques.
The Final Rep
Welp, that about covers it!
We've taken a deep dive into the best landmine attachments for home gyms that are currently on the market, covered the benefits of training with one, and hopefully by now your path forward with one is clearer.
To recap:
✔️ The Yes4All Deluxe Landmine Attachment is a budget-friendly choice that will suit most home gyms. Attached to 2"x2" squat racks, it also comes with a double-grip row bar for less than $40.
✔️ Lifters who want a stable landmine platform will like the TTCZ Landmine Platform, a solid steel base that can be pinned into a corner (or not—it's that stable).
✔️ And for people who have a Rogue rack at home, the Rogue Monster Landmine Attachment 2.0 is an essential add-on, with a ten-inch sleeve and a quick-attachment knob that makes installing it a breeze.