Ready to take your lifting to the next level? Here is a detailed look at the differences between rack pulls vs deadlifts and how to use BOTH for more strength and muscle in the gym.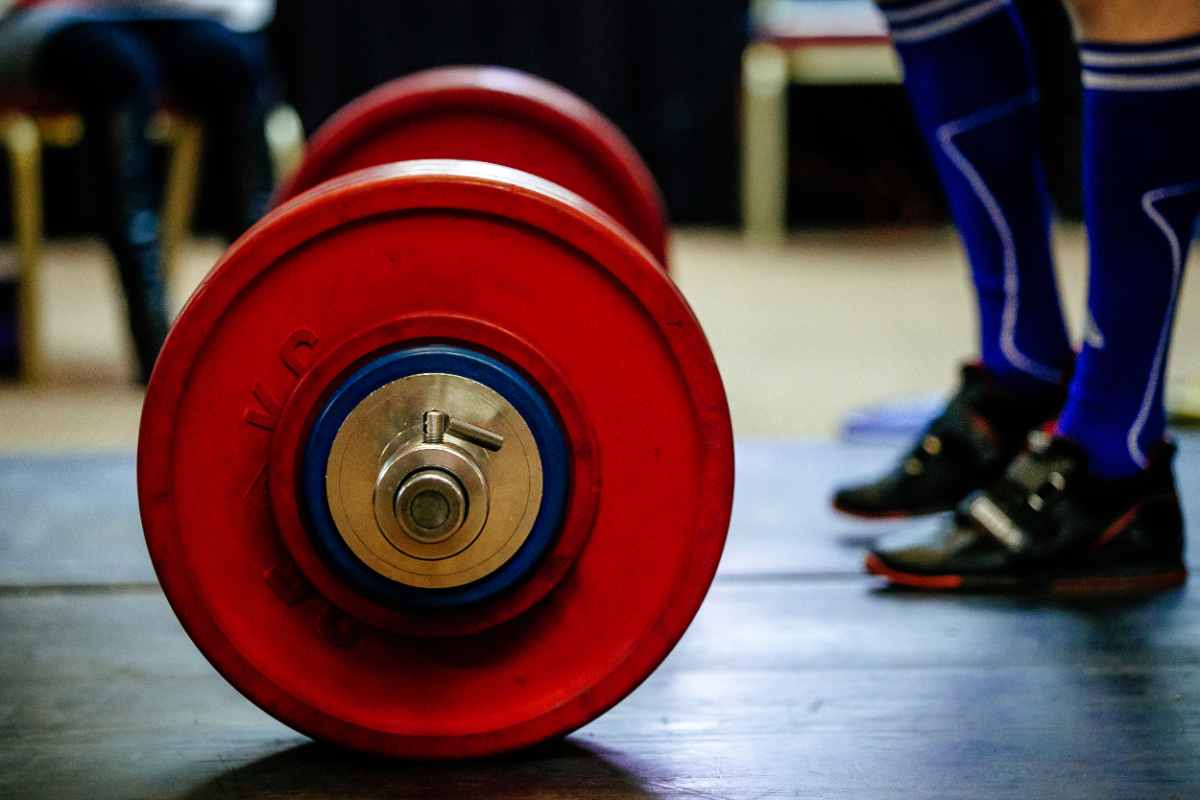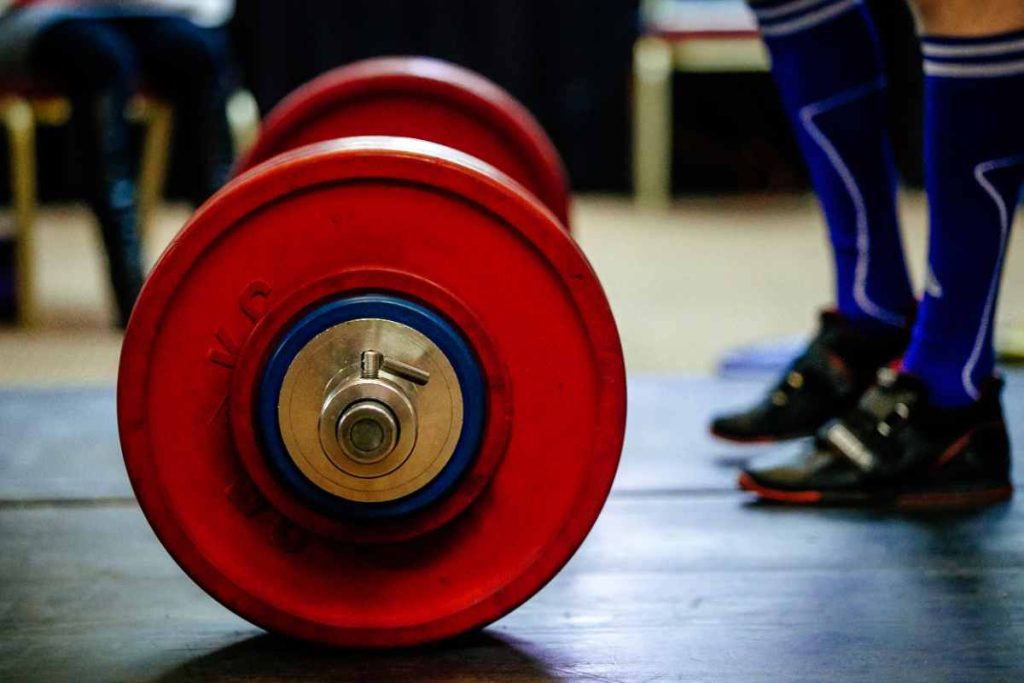 The deadlift is one of the "Big Three" powerlifting moves, a game-changing exercise to train your entire posterior chain and build serious back strength.
It's an exercise with a lot of variations: Romanian, stiff-legged, one-legged, landmine, cable, dumbbell, and the list goes on.
One of the variations is an exercise by the name of rack pulls, which is actually fairly similar to the standard deadlift except for one BIG exception.
In this article, we're going to explore the differences between deadlifts and rack pulls, looking at what each brings to the table, what each does better, and how to utilize both for an effective workout.
By the end of this post, you'll know exactly how to use deadlifts and rack pulls to push your fitness to the max!
Deadlifts – Overview
Let's start off with the Big Lift in the room: the deadlift.
The deadlift is a full-body movement that targets the entire posterior chain, from your upper back to your lower back, glutes, hamstrings, and even your calves. It's a hip-hinge movement that also works your traps and lates, and of course, your forearms (for the grip).
With the deadlift, you'll pull the bar from the floor to a standing position repeatedly. This is a full range of motion involving a waist bend/hip hinge that encourages great mobility in the lower body.
Some benefits of the deadlift include:
Strengthen your lower back to protect against injuries.
Build better resistance to bending movements, helping to strengthen you in your activities of daily life.
Activate your hip extensors to strengthen your lower body-core connection.
Improve your posture.
Increase your grip strength.
As you can see, there are plenty of reasons the deadlift is one of the most popular posterior chain exercises around.
Rack Pulls – Overview
Rack pulls are almost identical to deadlifts in one crucial way: instead of the barbell starting from the floor, you pull it off the rack.
Typically, the barbell will be loaded on a power rack or a squat rack set to knee height (or higher, if you want). Instead of bending all the way to the floor, you only bend to the rack, and you lift through a lower range of motion.
The benefits of rack pulls are identical to deadlifts, including a stronger lower back, better resistance when bending, increased activation of the hip extensors, better posture, and improved grip strength.
However, because you're pulling through a shorter range of motion, it can be easier to perform this exercise with a lower risk of injury.
Rack Pulls vs Deadlifts: The Differences
As you've seen above, the real (and, honestly, the only) difference between rack pulls and deadlifts is that you start from the ground vs. the squat/power rack. It's a small alteration to the exercise, but it can actually lead to important distinctions between the two.
Lower Injury Risk
Rack pulls decrease your injury risk because they involve a reduced range of motion.
At the bottom of the deadlift, when the weight is resting on the floor, it's much more likely that you'll engage your lower back, hips, and legs incorrectly when trying to lift.
Your upper back gets more involved in the upper portion of the deadlift, but at the beginning, a lot of the strain is on your lower back and glutes.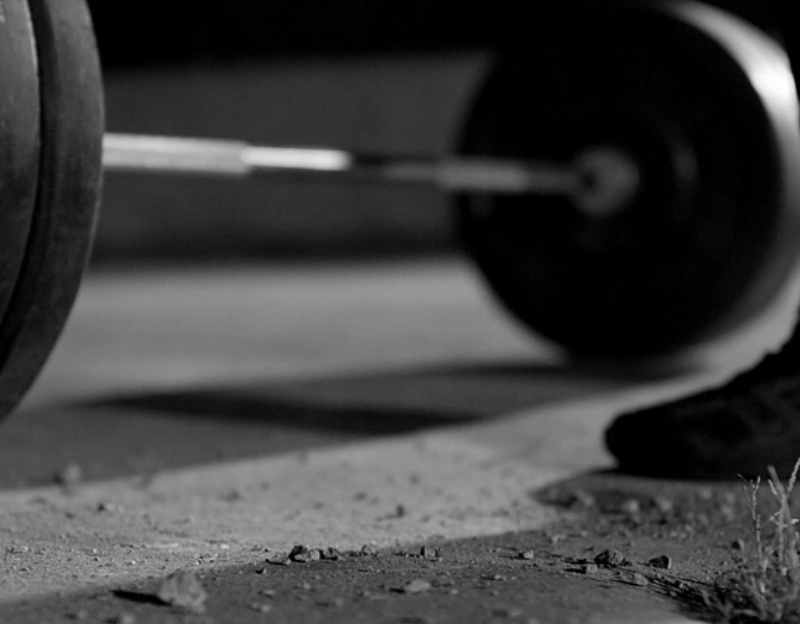 This is when you're most likely to pull or strain your lower back, especially if your form is incorrect.
But because you start at knee-height (or higher) with the rack pull, the "bottom" of the rack pull is much higher, which means there is less strain on your lower back.
You'll still activate the glutes and hip muscles, but you're less likely to injure your spinal muscles.
Better for Beginners
Because of the lower injury risk, rack pulls are a better choice for beginners.
Newbies are more likely to successfully pull off the lift without risking spinal muscle injury through the shorter range of motion. They can also focus more on their form and posture in order to master the deadlift movement—at least the upper 75% of the motion.
Easier Form to Master
The more you move in any exercise that involves a heavy load, the more you have to pay attention to your form.
You've got to make sure all of your joints are properly aligned, your spine remains in neutral position, and your muscles are engaging properly.
It makes sense, then, that any exercise that involves a shorter range of motion (such as rack pulls instead of deadlifts) will be easier to master.
Encourages More Control
With deadlifts, you can either lower the weight slowly (to engage muscles during the eccentric phase) or drop the barbell from standing position (common among Olympic powerlifters and CrossFit trainees).
See also: How to Deadlift Inside a Power Rack Like a Boss (Step by Step)
You can't do that with the rack pull. Instead, you have to lower the bar back into place on—or just above—the rack for your next rep.
What this does is forces your muscles to engage specifically to control your descent. The fact that you have to be more precise with your movement leads to better posture, form, and motion overall.
You'll train more effectively in the eccentric phase and strengthen your core, glutes, and hips, which do the majority of the work of lowering the weight under control to the rack.
Enables Heavier Lifts
There's no denying it: rack pulls involve less time under tension because of the shorter range of motion.
What this means is that each repetition requires fractionally less energy to complete, so you'll tire more slowly—and, often, be capable of lifting more.
Tip: Want to increase the amount of power you are generating with deadlifting? Consider adding figure 8 lifting straps into your lifts from time to time. One study1 found that experienced lifters could generate an additional 20-20% force with straps while also reducing wrist fatigue.
Typically, weight trainees who are trying to increase their deadlift 1-Rep Max will try rack pulls because it allows them to lift more weight.
Rack pulls allow you to solidify your form with the heavier weight before working through the full range of motion.
Focus on Your Deadlift "Weak Point"
There are lots of places where you can struggle during the deadlift. For some people, it's at the bottom when the strain is largely on their lower back, glutes, and hamstrings.
For others, it's at the top-end, when they're struggling to straighten to complete the rep. (Tip: Incorporate weight lifting chains to help build your lock-out strength and improve overall bar velocity.)
With rack pulls, you've got the option to focus more on any top-end insufficiencies or "weak spots."
Once you've worked them out and developed the necessary strength to hit the top 75% of each rep correctly, it's easier to switch back to standard deadlifts to train the rest of your form.
As you can see, rack pulls offer a lot of benefits that you can't get with deadlifts. Or, perhaps, better said, benefits that will help you to deadlift better in the long run!
How to Program Rack Pulls and Deadlifts for Maximum Progress
By now, it's probably pretty clear that the ultimate purpose of rack pulls is to help strengthen you in your deadlift performance (and, of course, to reduce injury risk).
Most resistance trainees will incorporate rack pulls into their workouts in place of deadlifts as a means of training their body specifically to increase deadlifting performance.
Rack pulls do place a lot more of the load on your upper back (traps and lats), meaning they'll be the ideal exercise to work on the top-end portion of the deadlift.
Start slow and easy
If you're starting to plateau on deadlifts, try using rack pulls to increase your weight slightly.
Add 5% to your existing deadlift weight and see if you can hit it on the rack pull. If so, add another 5%, and so on, until you hit the new 1-Rep Max weight.
That will be your new rack pull weight, which you'll train with for a few weeks until you're 100% comfortable with the weight. Only then will you switch back to deadlifts and try training in the full range of motion with that now-heavier weight.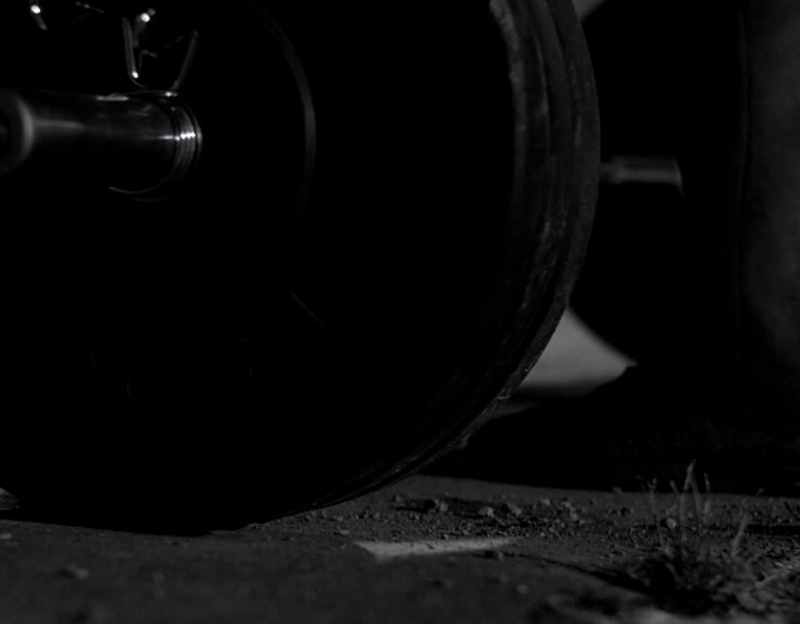 You may find that increasing your weight this way will cause you to struggle at the bottom of the deadlift, trying to lift the heavier barbell off the ground. That's when you will shift back to slightly lighter weight—between your previous and new 1-Rep Max—and focus on training in the full range of motion.
Because you know that you can handle the weight in the top-end of the exercise (thanks to all the time you spent training on rack pulls), you're now free to focus on the bottom portion of the exercise.
Switch out deadlifts for rack pulls when easing back in from injury
Rack pulls can also be a great option to replace deadlifts temporarily if you're recovering from a lower back injury or surgery.
Because there is greater emphasis on your upper back and less on your lower back, you'll be able to train your upper back muscles without putting your still-healing spinal muscles at risk.
There will still be enough lower back engagement that you will have to be careful not to overload the weights and you'll definitely have to focus on mastering the proper posture and spinal alignment.
However, rack pulls are marginally safer for your lower back than deadlifts, so it's a good idea to work them into your routine until your spinal muscles are back at 100%.
Use rack pulls to mix things up
Finally, you can also just switch out exercises to vary your workouts.
Nothing leads to boredom faster than repeating the same exercise every single day/session, so switching up your training sessions can keep them fresh and interesting.
The more you challenge your body, the less likely you'll be to grow bored/tired of your training.
The Bottom Line
Both rack pulls and deadlifts have a lot to offer, and they both serve their purpose in your workouts!
Deadlifts are the big, showy lifts, while rack pulls are more focused and targeted. With deadlifts, you work through a full range of motion and engage your glutes, hamstrings, and lower back more completely.
With rack pulls, there's more upper back engagement and less risk of lower back strain.
Both deserve a place in your workout, and the information above will help you to incorporate them as effectively as possible.
Using these complementing exercises will be a highly effective solution for breaking through plateaus and maximizing your lifts over time.
Best of all, they'll keep your workouts interesting and give you new ways to train your body so it never fully adapts to one movement.
Happy lifting!
---
More Stuff Like This
3 Best Deadlifting Slippers (and Why You Should Use Them). Deadlifting slippers are a tool for safer, stronger lifts. Here is a breakdown of the best slippers for deadlifting, and why you should add them to your training.
6 Best Figure 8 Lifting Straps for Dominating Your Deadlift. Figure 8 lifting straps are a tool for pulling more weight than ever. Here's a review of the best figure 8 lifting straps for deadlifting like a champion.
6 Best Deadlift Jacks and Wedges. Looking for an awesome deadlift jack to power up your lifting? Here's a detailed look at the best ones on the market right now.