Besides making you look like a total badass, weightlifting chains are a way to improve bar speed, stability, and strength. Here is a breakdown of the best weightlifting chains for crushing your lifts.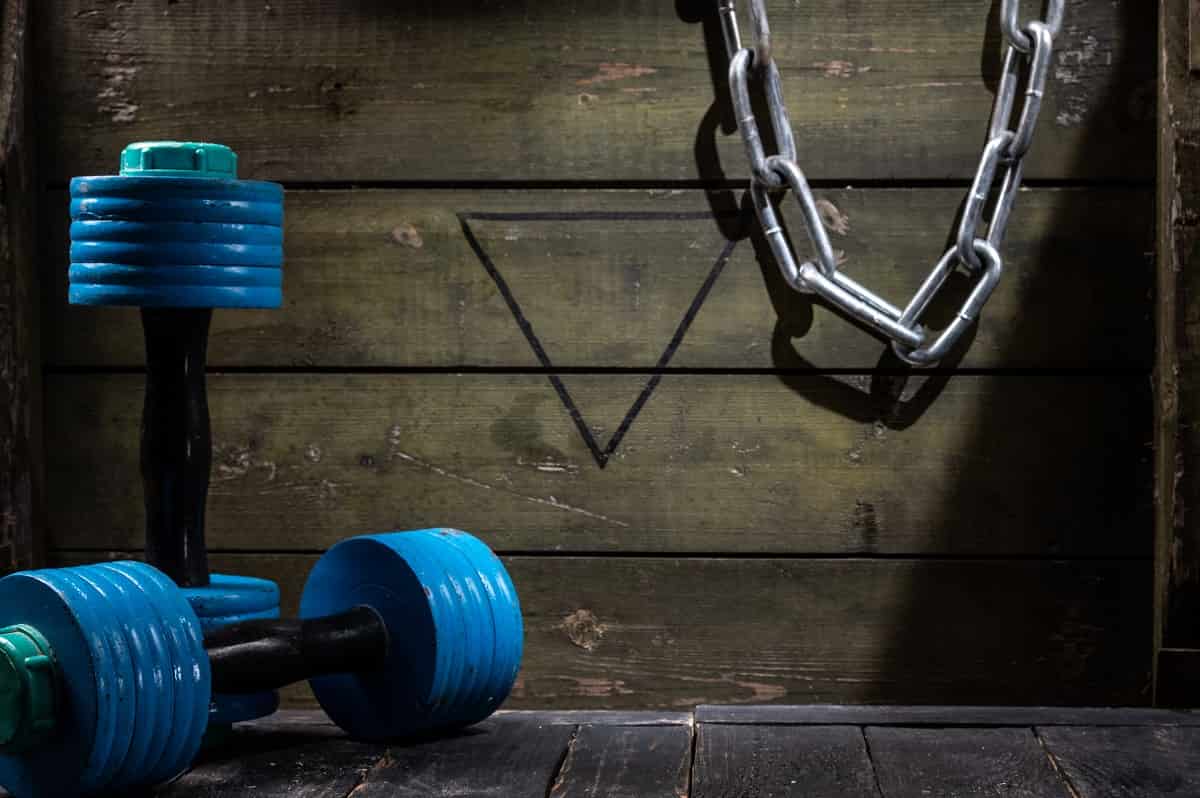 Weightlifting chains are a killer tool for improving your lifts.
There are plenty of free-range benefits to adding chains to your workouts:
? Provide variable resistance through your lifts. Most lifters are strongest at the very top of the lift. Lifting chains add extra weight to this part of the lift without putting too much weight on the weaker parts of your lift where you might fail.
? Improve bar velocity. Because there is less weight on the bar at the start/bottom of your lift, you can move the bar faster. Research [1,2] has shown that using chains can help improve bar stability and velocity with novice and experienced athletes and lifters.
? Look like a certified badass. Let's just go out and admit it: Lifting with chains makes you look like a monster in the gym. I know—we are playing on aesthetics and social approval a little bit, but it's okay to admit it ?
In other words, lift faster and stronger.
Sounds pretty good to me.
Below are my favorite lifting chains, including key features of each.
Read on, find the right pair of weightlifting chains for you, and lift stronger and faster than ever.
Let's get into it.
Bells of Steel Weightlifting Chains
⭐ Best overall weightlifting chains
Bells of Steel makes killer stuff for serious and recreational lifters. From their medicine wall balls to drop pads, Bells of Steel kicks butt (I'm a little biased too—founder Kaevon and I worked together back in the day).
In terms of versatility, quality, and options, Bells of Steel's chains take the top prize.
Coated with zinc, these weightlifting chains are available in a wide variety of weights, from the Starter Set (2x 28lbs) to the monster-sized chains (107lbs), they cost between $80 and $400 depending on the size and weight (check Bells of Steel's website for current stock and pricing).
In sum: Quality gear made by people I trust. Giddyup.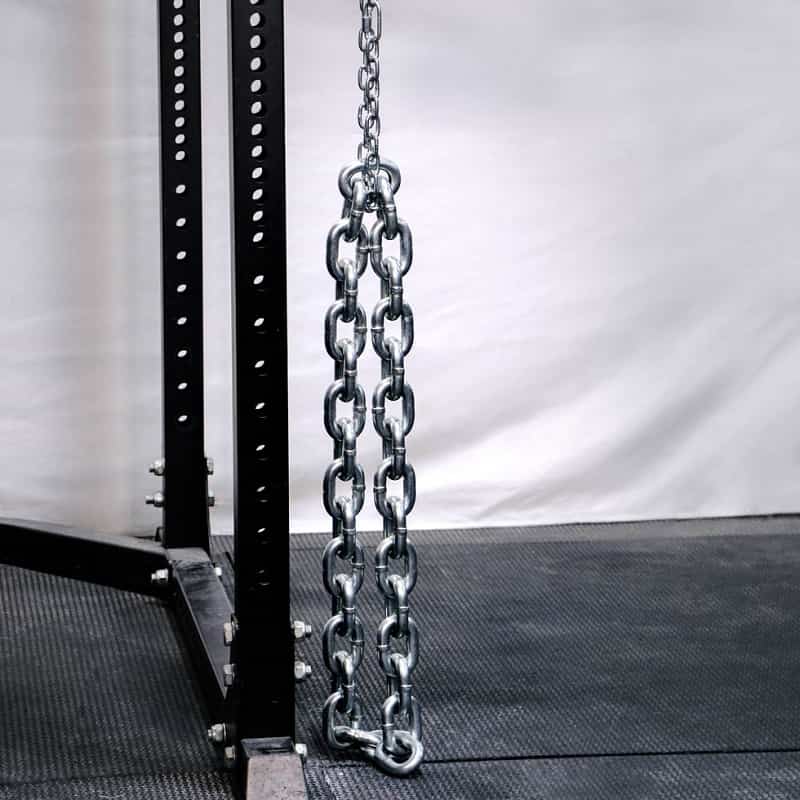 ---
Valor Fitness Steel Weightlifting Chains
The Valor Fitness chains are made of solid steel and weigh a total of 50 pounds. Each chain is approximately 70 inches long, giving you plenty of length and latitude for adding weight and increasing tension under the bar.
Key features include integrated barbell collars to keep the chains from slipping and siding around on the bar. The collars have solid steel pins that can be twisted and tightened easily, making taking the chains off a breeze.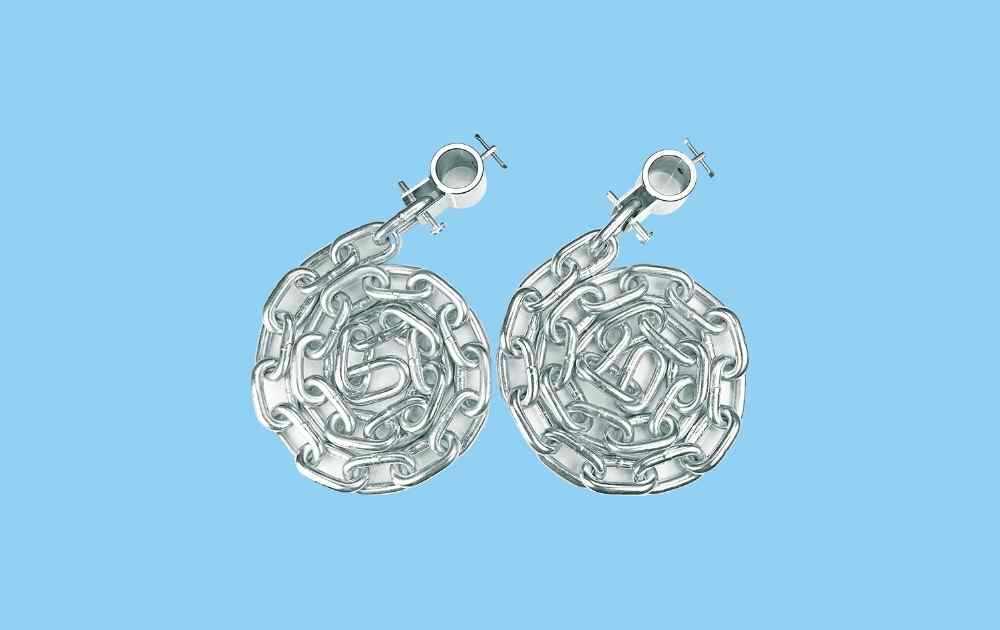 HappyBuy Weightlifting Chains
HappyBuy is an emerging player in the gym equipment market. They make some quality stuff, including some of my favorite weightlifting drop pads.
Coated with zinc, their heavy-duty weightlifting chains are made of steel and are about five feet in length. Collars make attaching the chains to the barbell easy.
The HappyBuy chains are also available in a range of weight, from 26-44lbs per chain. The chains come in a pair, and each chain can further be split in two with a spring snap hook in the middle of the chains.
HappyBuy retails these chains for just under $100 (check Amazon for current pricing and availability).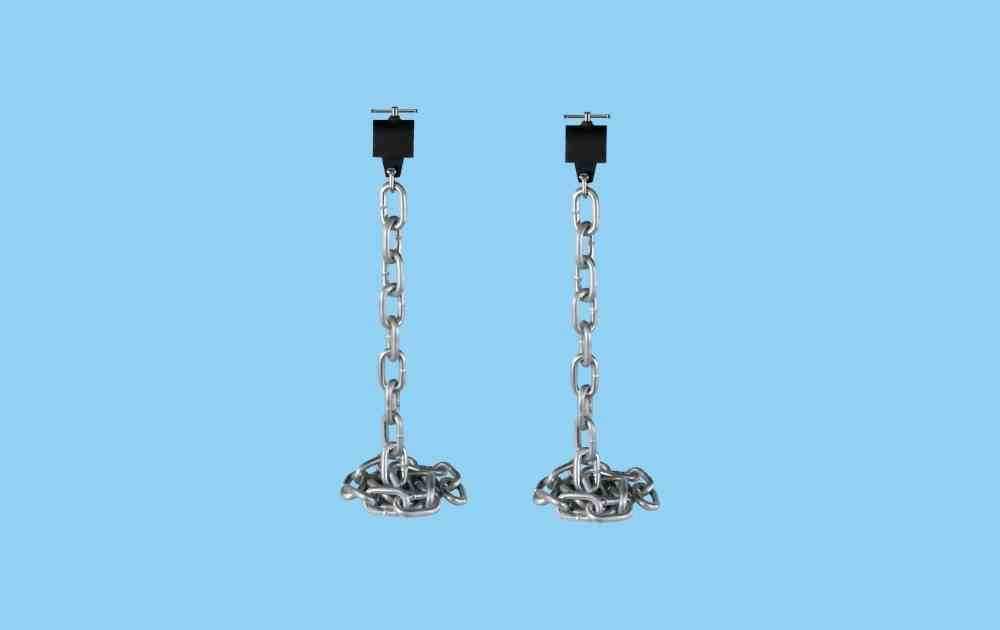 Ai Car Fun Fitness Steel Weightlifting Chains
Chains are about as simple a product as you are going to find. The construction of them doesn't vary much, with almost all of them zinc-plated steel.
The Ai Car Fun Fitness Steel Chains provides a slight deviation with a polished black zinc coating that looks pretty badass.
Besides that, you get the same bells and whistles as the other chains on this list, including collars with tightening pins, a length of about 5 feet, and weight options of 26 and 35 pounds.
Cost-wise, these chains are middle of the road, costing $90 for a pair of 26lb chains (check Amazon for current pricing and availability).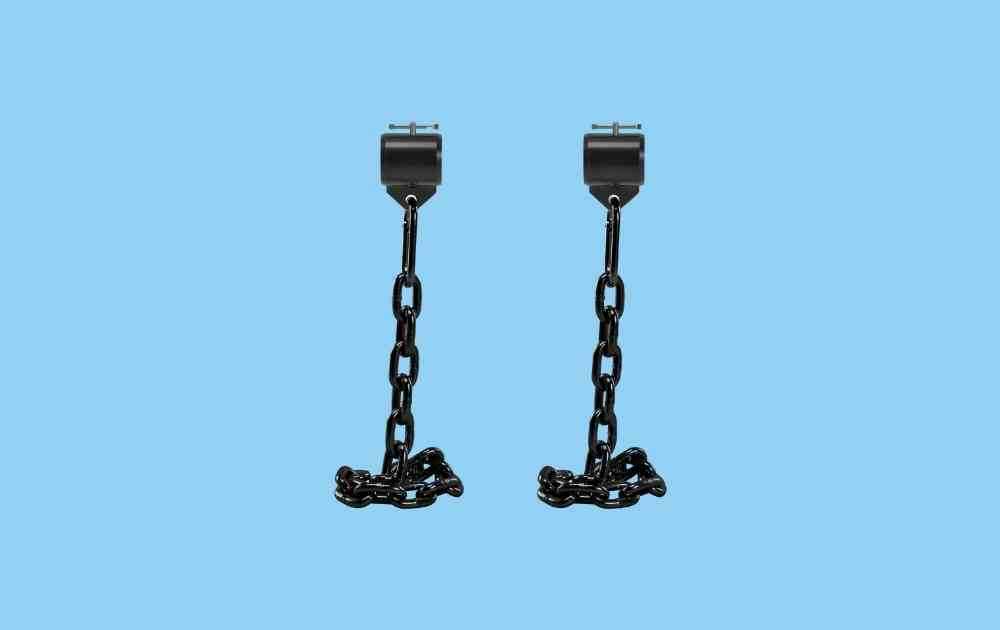 U9 Functional Fitness Training Chain
Finally, we have the U9 Weightlifting Chain, which is more designed for functional training.
You can still lasso the chain over a barbell for lifting, but with the wide link handles and shorter length, the U9 chains are built for training, whether that means doing isometric exercises, swinging it, curls, and so on.
The chains are made of steel, and the exterior is coated in heavy-duty rubber and U9 produces them in weights ranging from 10-24 pounds.
Sold individually, they are a little pricier, with chains starting at $90 (check Amazon for current pricing and stock).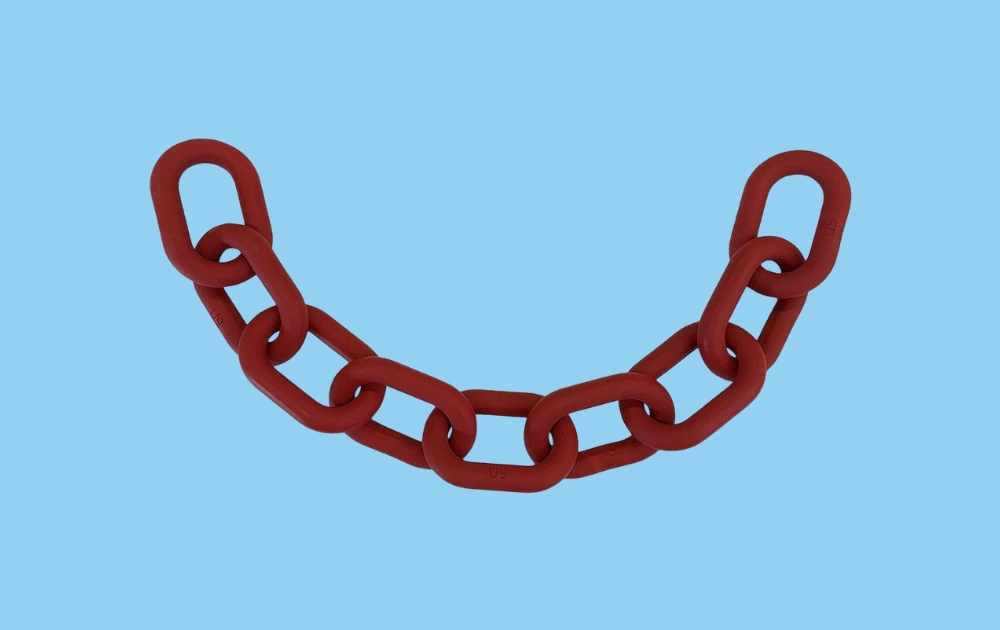 Related Weightlifting Guides
5 Best Mouth Guards for Weightlifting. The right mouthguard will help you lift more, protect your teeth, and help you breathe like a champ. Here's a breakdown of the best mouthguards for lifting weights.