Looking for the best standard barbells for your home workouts? You've come to the right place.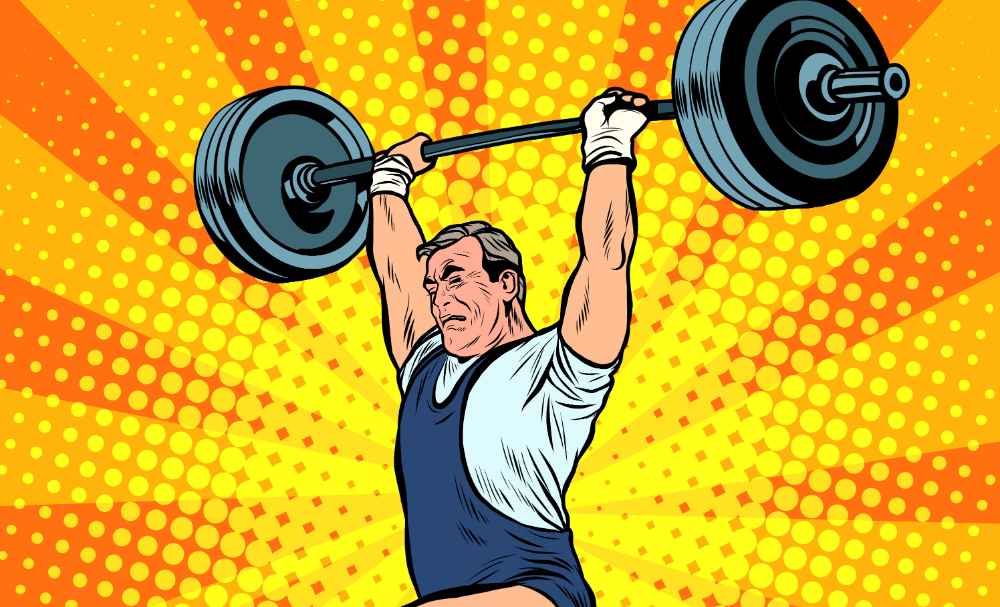 The barbell is an integral of your workouts.
Whether you are doing deadlifts, curls, presses, squats, or simply want to wave it around like a lightsaber (not recommended), the almighty barbell is key.
But when it comes to choosing the right barbell, there's some stuff you gotta ask yourself.
For starters, do you want to use an Olympic (or powerlifting) barbell or do you want to use a standard barbell?
Standard barbells vs Olympic barbells
We don't need to get into a big, long, and detailed explanation about the differences between the two bars.
But here's what you need to know.
? Olympic bars have 28-29mm diameter shafts, 7-feet in length, weigh 44-45lbs (and less for Olympic barbells for women), and use a 2" sleeve (where you load the 2" Olympic weight plates).
? Standard barbells have 25mm diameter shafts, range from 5-7-feet in length, weigh anywhere from 12-35lbs, and have 1" openings on the sleeves (where you load the 1" standard weight plates).
So basically, standard barbells are the little bro to Olympic barbells.
A little lighter, not quite as heavy-duty, and designed specifically for standard weight plates.
Choosing the right standard barbell for you
Everybody's home gym is unique.
The set-up you have in your workout area will vary, but the key thing to look for is width (so you can rest the barbell on your squat rack, bench press rack, preacher curl bench, etc) and the amount of weight the bar can load.
Standard barbells are not as tough as their Olympic brethren, so if you are planning on becoming a world-class weightlifter, choose the latter when building out your home gym.
For the rest, here's a detailed look at the best standard bars on the market today.
York Barbell Standard Weight Bar
⭐ Best standard barbell for home gyms
York Barbell is one of the legacy names in the weightlifting equipment game. They've been around forever, and the York logo is synonymous with the clanging and banging you hear at your local gym.
The line of standard barbells that York produces is the best on the market, and they are also surprisingly cheap. A 6-foot chrome standard barbell, for example, costs just $34 (including shipping!) from York's official website.
Available in three different widths (5', 6', and 7'), the bars have fixed inner collars to keep your plates from sliding around. Medium-grade knurling on the bar increases your grip and prevents the bar from sliding out of your hands as you get sweaty. The bar weighs 18lb (for the 6-foot model).
When you combine York Barbell's long history in the industry, affordable pricing, and quality construction, it's hard to beat their standard weight barbell.
CAP Barbell 60" Standard Solid Threaded Bar
CAP Barbell is committed to providing the highest quality fitness equipment. As the name of the company would suggest, they are specialists in making bars that last. Whether it's budget Olympic barbells, weight plate storage racks, or cast iron dumbbells, CAP brings it.
This 60" standard threaded bar has a maximum weight capacity of 250lbs and can be used for multiple exercises such as squats, bench presses, rows, curls, and more. The solid steel construction provides durability while ensuring safety during use.
The CAP Barbell Standard Solid Threaded Bar comes with a powder-coated black finish that helps prevent rusting and ensure long-lasting performance.
Pricing varies on whether you go with the powder coat finish or the more traditional chrome-plated look ($40-90 on Amazon—check here for current pricing and availability).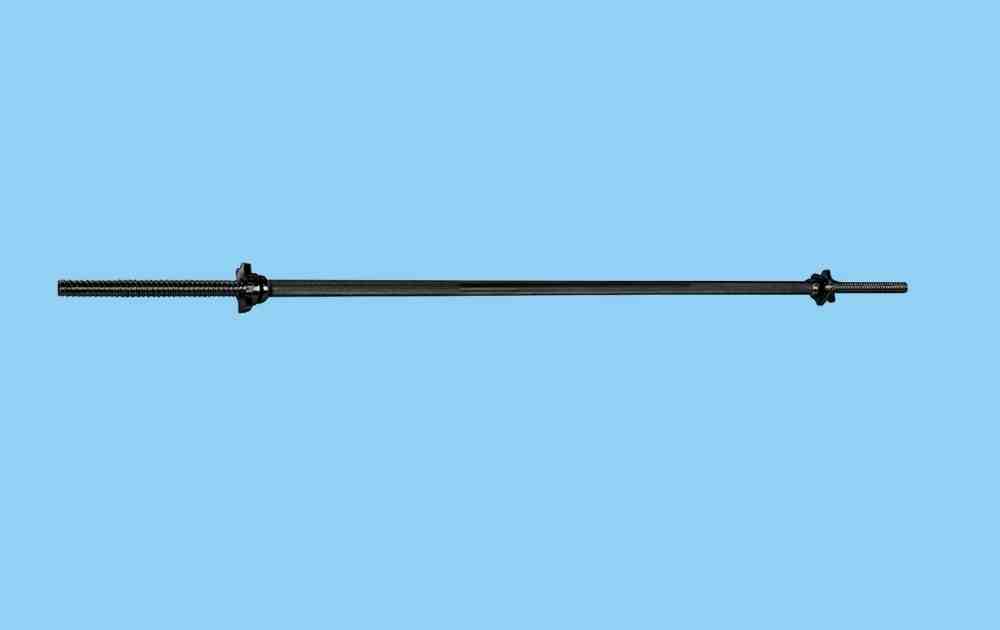 BalanceFrom Standard Weightlifting Barbell
BalanceFrom makes a wide variety of barbells for home and garage gyms and are one of the very few that offer standard barbells in multiple widths.
The BalanceFrom Standard Weightlifting Barbell comes in three different lengths—5, 6, and 7 feet wide (7 feet is wide enough to fit on most squat and power racks). Knurling on both sides of the chrome-plated shaft give you a secure grip while working out. The weight sleeves can fit your standard weight plates.
While rated for up to 700lbs, if you plan on lifting that type of weight you will want to upgrade to a barbell with a thicker steel shaft, like a powerlifting barbell or an Olympic barbell.

Sunny Health and Fitness Standard Chrome Barbell
Sunny Health is one of the big names when it comes to buying low-priced strength training equipment. They make quality half-squat racks and complete home gyms for the person who wants to bring their lifting to the comfort of their home.
Sunny Health and Fitness's standard barbell features threaded sleeves that make loading and securing your weight plates a breeze. Knurled for a secure grip, this chrome bar is rated for up to 250lbs of plates and has a total width of 60-inches.
The bar is surprisingly light—just 12lbs. The weight sleeves are threaded, which combined with star-locked barbell collars keeps your weight plates firmly in place while you blast away at your workout.