The right shoes help you deadlift more by improving technique, creating more power, and supporting your ankles. Here is a breakdown of the best deadlift shoes and why you should wear them.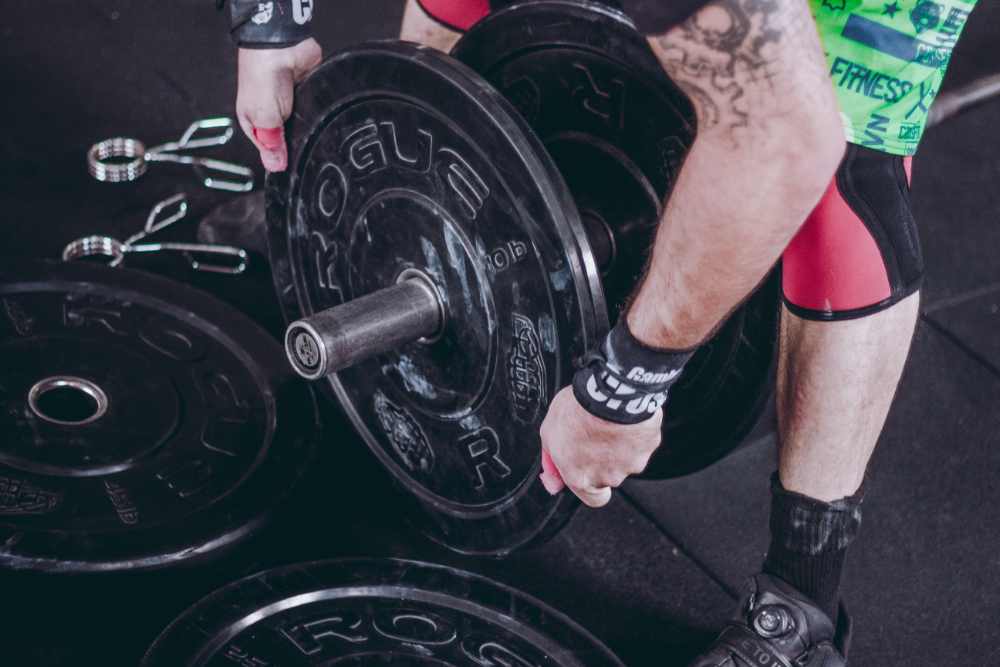 The benefits of deadlifting are almost endless.
Lifting heavy off the floor fires up a heaping ton of muscles along your posterior chain.
As with any big lift in the gym, proper form and technique is everything.
Believe it or not, something as simple as footwear can severely affect the technique of your deadlifts.
Want to skip to the best of the best? My all-time favorite shoes for deadlifting are the Sabo PRO Deadlifting Shoes. Click here for availability and pricing on Amazon.
The wrong footwear puts you at a compromised position, unnecessarily increases the range of motion, and makes the lift "bouncy."
Why you should wear deadlift shoes
The best footwear for deadlifting have thin soles, provide ankle support, and give the bottom of your feet grip on the platform.
Here are some more reasons to put on deadlifting shoes:
Stronger lifts. Deadlifting shoes (and their little buddies, deadlifting slippers) have super thin soles. The point of this is that there is less distance for the bar to travel. You don't start your lift from an unnecessary deficit. Which generally means more power and stronger lifts.
No bounce in your step (and lift). Having a little pep in your step is super-duper cool when you are walking into the club—not when you are stepping up to an Olympic platform. Training and running sneakers have cushioned soles that add bounce to the lift. Deadlifting shoes have a thin, dense sole that plants your feet into the floor for a stable, bounce-free deadlift.
Better body position. While I love my weightlifting shoes for doing squats and Olympic lifts, I leave them in my gym bag when it comes to deadlifting. Why? Because the angled sole pushes my center of gravity forward to the point that it changes the dynamics of the lift. Pulling from the ground should be done with a proper center of gravity. Don't comprise your lift by having your body tilted forward over the barbell.
Ankle support. Deadlift shoes, the best ones at least, have ankle support. Why? Cause you need them ankles. More seriously, high ankle shoes protect your foot from bending into compromising positions, especially when doing sumo deadlifts. Not all deadlifting shoes have this feature (Chuck's, for example), but some of the elite ones have a high-top design with a thick-ass strap to double down on ankle support.
? Hygienic. Lots of gyms don't allow patrons to deadlift without shoes. This is partly a safety issue (that said, if an Olympic plate drops on your foot, you are going to be in a world of hurt regardless of what is on your feet) and also a hygienic issue. Deadlifting shoes (just like your favorite pair of deadlifting socks) allow you to deadlift with a minimal sole while keeping your neighborhood gym a little cleaner.
Best Shoes for Deadlifting
Okay, now that we have covered the benefits and reasons you should wear these specialized forms of shoes for deadlifting, let's get into what you came here for.
Here is a breakdown of my top picks for best deadlifting shoes.
Sabo Deadlift PRO Shoes
⭐ Best overall pick
My #1 pick, for several years running now, continues to be the Sabo Dead Lift PRO Shoes. They are simply the best of the best.
Although they look like they have a thick sole, they heel has a cambered design that actually allows your heel to drop 1mm. The shoe essentially hugs and creates a wider platform from which you can drive through the heels.
The sole itself is only 5mm, creating an excellent connection between the foot and the ground.
As someone has relatively dainty ankles, I lean towards shoes that have added ankle support, especially on days when doing sumo or wide-stance deadlifts.
The Sabo Deadlift PROs have two straps, one regular size on the ankle for extra stability, and an extra-thick strap across the top of the foot that "locks" in the foot to your shoe.
Larger fellas will appreciate the bigger foot size options, with Sabo selling these bad boys up size 14.5".
In sum, these shoes provide a stable, secure fit that will make you forget that you are wearing shoes so that you can concentrate fully on dominating the barbell.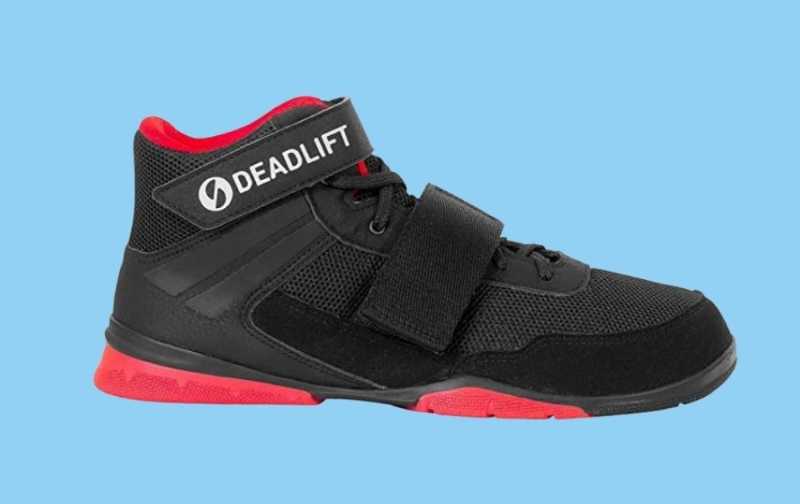 Converse Hi-Top Chuck Taylors
⭐ Budget pick for best deadlift shoes
Not just for hipsters and old school basketball players, Chuck Taylors are an excellent pair of shoes for deadlifts. Unlike deadlift-specific shoes, CT's can be worn casually.
Made with a flat dense rubber sole that has no drop off, they are exceptionally affordable. And come in a wide variety of colors and sizes.
The canvas high top doesn't provide the same support as some of the other shoes on this list, especially the Sabo's, but if you are doing normal width deadlifts and not dipping your toes into the sum deadlift pool too often, this shoe is as good as it gets.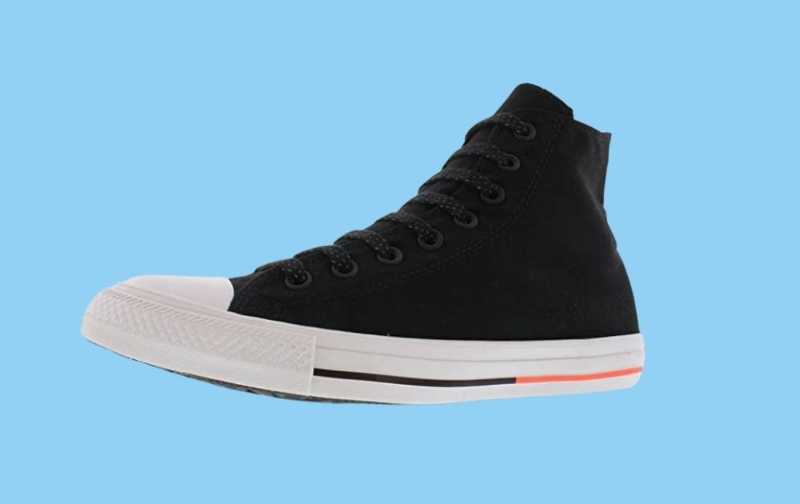 No Bull High-Top Trainers
No Bull is one of the emerging players in the fitness and strength training apparel business. Their High-Top Trainers check all of the boxes for key things you want from deadlifting shoes. (They also rank as my favorite hi-top weightlifting shoes for most lifters.)
Produced in two good-looking color combinations, they feature a ton of med and high ankle support. Laces extend al the way into the top of the tongue of the shoes, giving you trye high-cut support and stability.
The mesh upper is breathable, lateral and medial guards keep your foot rock-solidi support, and the rubber sole will keep your feet planted and secure on the platform.
Although a little pricier than the other shoes on this list, NO BULL's trainers deliver with looks and functionality, making them one of my favorite (and most comfortable) shoes for deadlifting.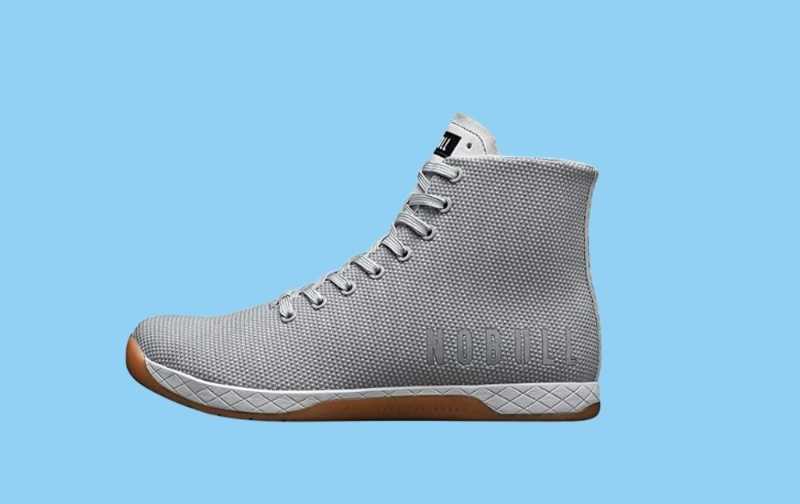 SEVE High Top Training Shoes
While these look like a more casual sneaker or high-top, they are actually perfectly suited to doing deadlifts.
The sole is a little thicker than the other shoes on this list, but the sole is hard rubber, completely flat, and the bottom is treaded for a non-slip lifting experience.
There are two features I really like about these shoes.
First, the ankle strap is nice and high, giving a strong sense of stability. If you remember the description of my ankles (moderately dainty) from the previous shoe review, you can understand why I love this feature.
And second, the tongue of the shoe is quite high, serving as a shin guard of sorts, protecting the front of your leg from getting gnashed and bruised from the barbell.
(Of course, if you truly want to protect your shins, nothing quite does the job like shin guards made specifically for deadlifting.)
Available in three different color combos, the SEVE High Top Training Shoes are budget-friendly (less than $90 when I ordered mine), and are backed by a 12-month warranty.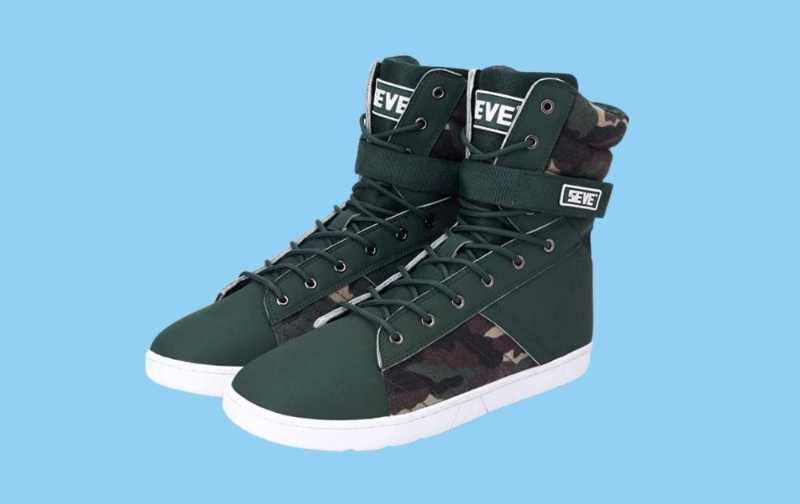 Otomix Stingray Weightlifting and Deadlifting Shoes
The Otomoix shoes are comfortable, padded for extra support, and have an extra thin rubber sole that provides plenty of grip while keeping your deadlifting range of motion at a minimum.
While they aren't marketed as a deadlifting shoe specifically, they are more of a multi-function shoe designed for MMA, wrestling, and weightlifting, they do the job.
The only drawback was the lack of extra support straps. But if you are unlike me and you have stronger ankles and/or plan on deadlifting regular stance, than the Otomox Stingrays will get the job done just fine.
Available in a bunch of different colors (from black to the impossible-to-lose-in-your-gym-bag highlighter yellow), the Otomix are a great choice for someone looking for a minimalist shoes for deadlifting without sacrificing style and comfort.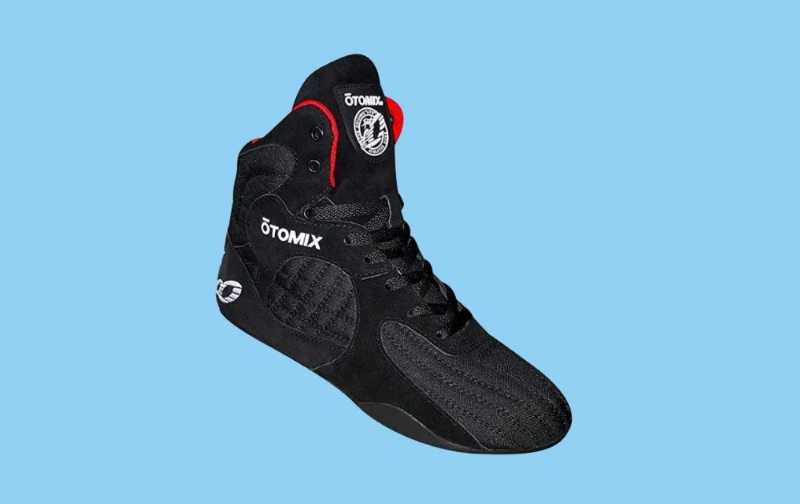 More Deadlift Resources and Guides
6 Best Deadlift Jacks and Wedges. Spend less time and energy loading and unloading plates and barbells and more time hammering your PRs.
6 Best Weightlifting Drop Pads (Lift Heavier and Protect Your Floors). Looking for the best set of deadlift pads for your home gym? Our expert guide lists the top options on the market so that you can protect your floor and focus on lifting heavy.
The Best Deadlift Platforms for Heavy Lifts. Deadlift platforms are a way to protect your floor, lift safely, protect your lifting equipment, and chase new PRs with confidence. Read on for the best deadlift platforms for every kind of budget.
Featured image credit: Victor Freitas / Unsplash