Looking for the best hi-top weightlifting shoes for dominating your workouts? You've come to the right place.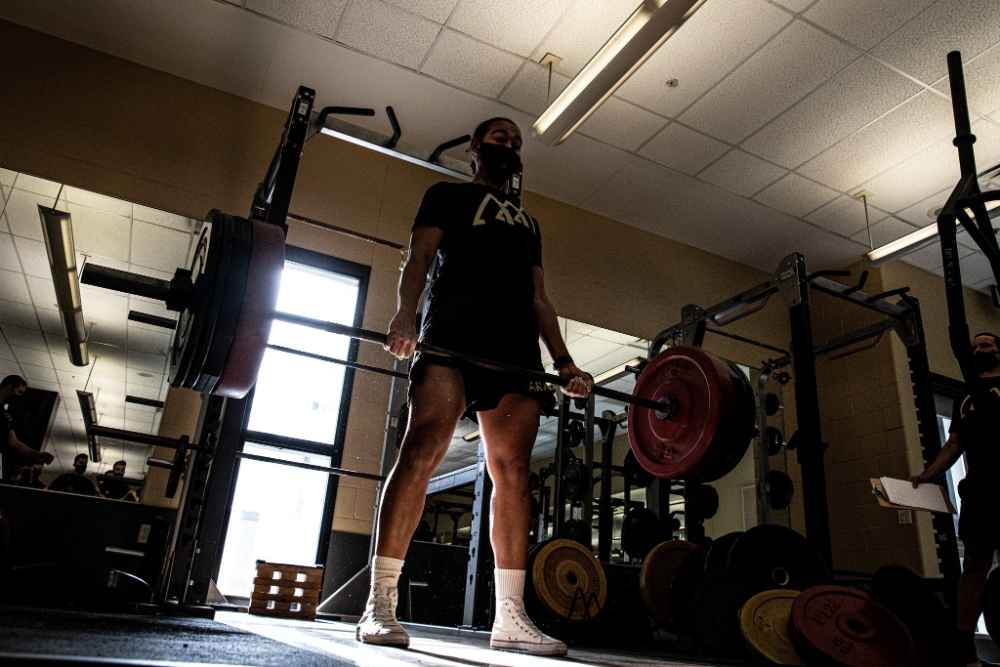 When it comes to maxing out your potential and lifts in the gym, there is no shortage of accessories and apparel to get you there.
Lifting straps for when your grip begins to falter. Deadlift shin guards to protect your sins from getting shredded by the gnarling on your barbell of choice. And of course, your choice of footwear.
When it comes to weightlifting shoes, there are a whole bunch of different kinds to choose from.
Jump to the #1 Pick: In a hurry and want to get right to the best hi-top lifting shoe on the market? Yet again, it's the NO BULL Hi-Top Trainers. Check here for current pricing and availability on Amazon.
While more recreational lifters will be more than happy to rock out in a pair of runners or cross-trainers, more serious lifters want footwear that is going to help them make the absolute most of their time in the gym.
Ultimately, there are a few different kinds of footwear for more serious athletes.
?️‍♂️ Deadlifting shoes. Flat-soled, with a rubberized grip and varying degrees of ankle support, deadlifting shoes help you lift with more power and better technique. (For a run-down of my favorite shoes for deadlifting, check out this guide.)
?️‍♂️ Squat shoes. Squat shoes (while not exclusively for squats, this is where they shine), have a thick and angled heel to put you in a strong mechanical position to crush your squats with more weight and better form. (I've also covered these in detail, with a general guide to squat shoes here and a guide for squat shoes for women here.)
While there are plenty of other types of shoes that are suitable for lifting heavy weight, including the old-school favs, Converses, hi-tops are an excellent choice as they check a lot of the boxes for lifting a lot of weight with proper support and enhanced technique.
Over the years I've had a chance to try out a ton of them.
Below is a breakdown of my all-time favorite high top weightlifting shoes, including key features, price, and more.
Read on, choose the best high-top lifting shoe for you, and dominate your workouts.
Let's get into it.
NO BULL High-Top Lifting Shoes
NO BULL makes some great looking fitness apparel, and their hi-top shoes round out the top of the list when it comes to hi-top lifting shoes.
These bad boys look badass, provide a healthy amount of mid and high ankle support, and come in a pair of different colors. For those of us who sweat a lot when working out (*raises hand*), a breathable shoe is an absolute must, and the breathable mesh on these shoes gives you some airflow and cooling when banging away on the barbell.
While a little more expensive than your no-frills Converse hi-tops (which we will get to shortly), NO BULL's trainers are tough, have a flat sole with minimal bounce, and they are hilariously comfortable.
An easy win.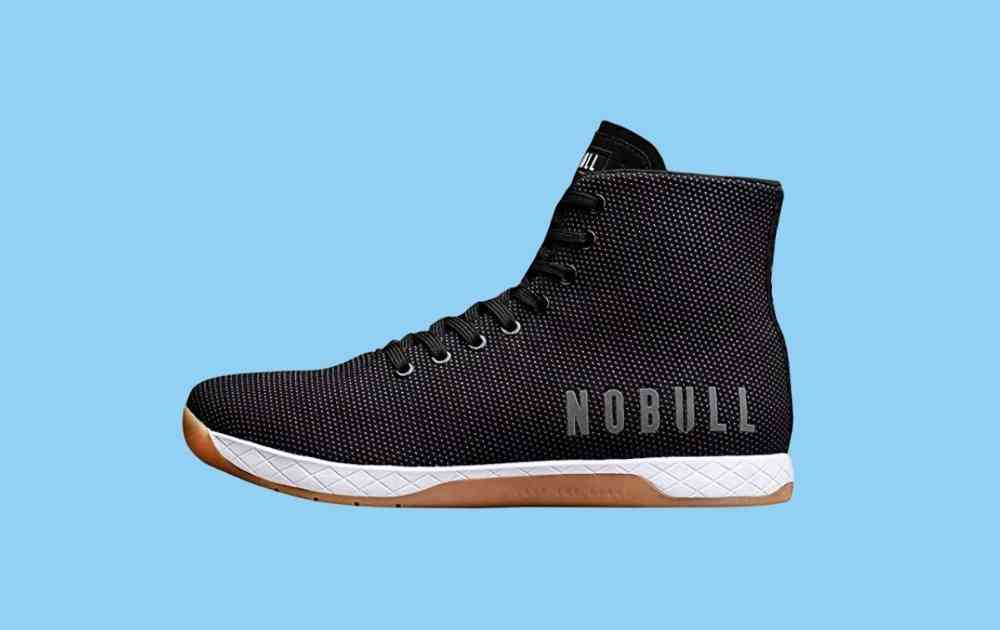 Converse Chuck Taylor Hi-Top Weightlifting Shoes
Best no-frills, low-cost high-top lifting shoes
Converse didn't set out to create one of the most popular shoes for weightlifters with this absolute classic of a shoe.
Originally designed for basketball players, and worn by NBA greats Magic Johnson and Larry Bird, the Converse high top has found a home in the lifting community thanks to a durable canvas construction, thick, bounce-free sole, and excellent price point.
Converse sells the All-Star in a ton of different colors and sizes, ensuring that no matter what your personal aesthetic or foot size, there is a pair for you. Loved by countless lifters for the simplicity and comfort, the Chuck Taylors provide a decent amount of ankle support with a lacing system that goes all the way up to the top of the tongue of the shoe.
Comfortable, affordable, a classic. What's not to love about these hi-tops?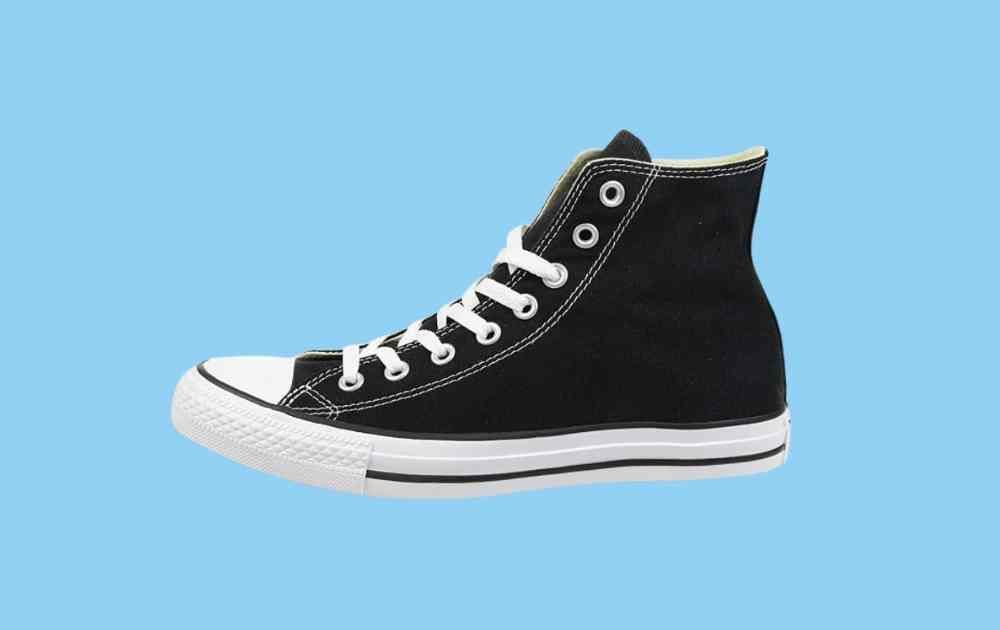 ASICS Matflex Shoes
Like the Chuck Taylors, Asics probably didn't think they were making a shoe that weightlifters would love when they created the Matflex. Designed with wrestlers in mind, the Matflex nevertheless checks a lot of the boxes when it comes to high top lifting shoes.
Key features include a lacing set-up that provides a heaping ton of ankle support. The sole is a gum rubber that provides excellent grip on the lifting platform or gym floor. And a textile/synthetic mesh upper is sturdy enough to keep your feet supported while also being breathable.
The Matflex is priced competitively, ranging in price from $60-80 depending on your size of choice (check Amazon for current pricing and availability).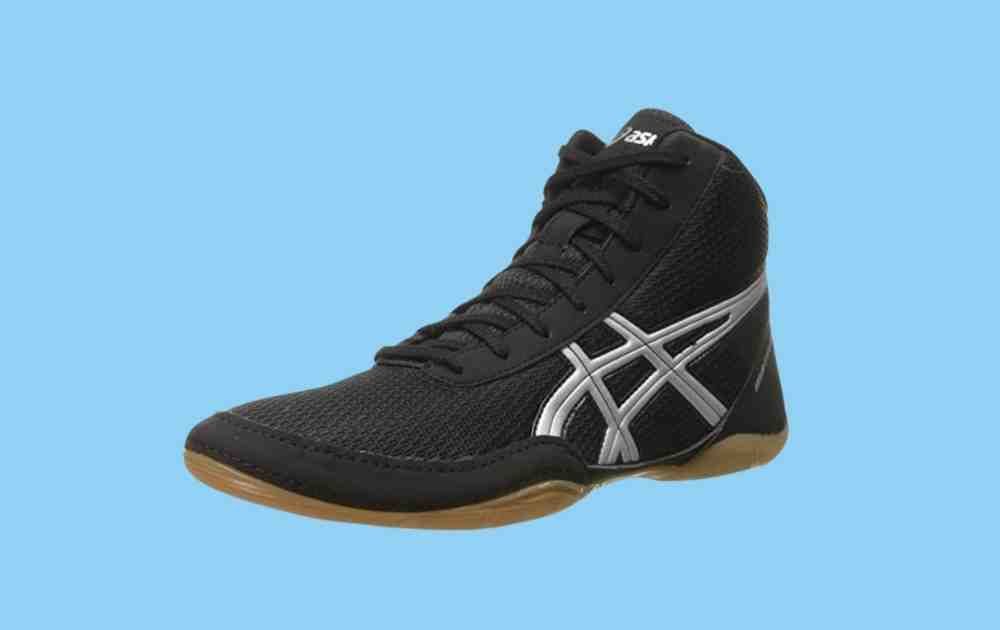 NikeFlystepper Hi Top Trainers
Okay, let's come right out and say it—this thing looks more like a space boot than a trainer. But don't be fooled by the extra-terrestrial design, these shoes kick ass. The key feature of them is the two extra-thick Velcro straps that provide exceptional lateral support.
The sole is a little thicker than the ASICS and the NO BULL, but they provide a minimal amount of bounce, keeping your feet close to contact with the floor for maximal power when clanging and banging in the weight room.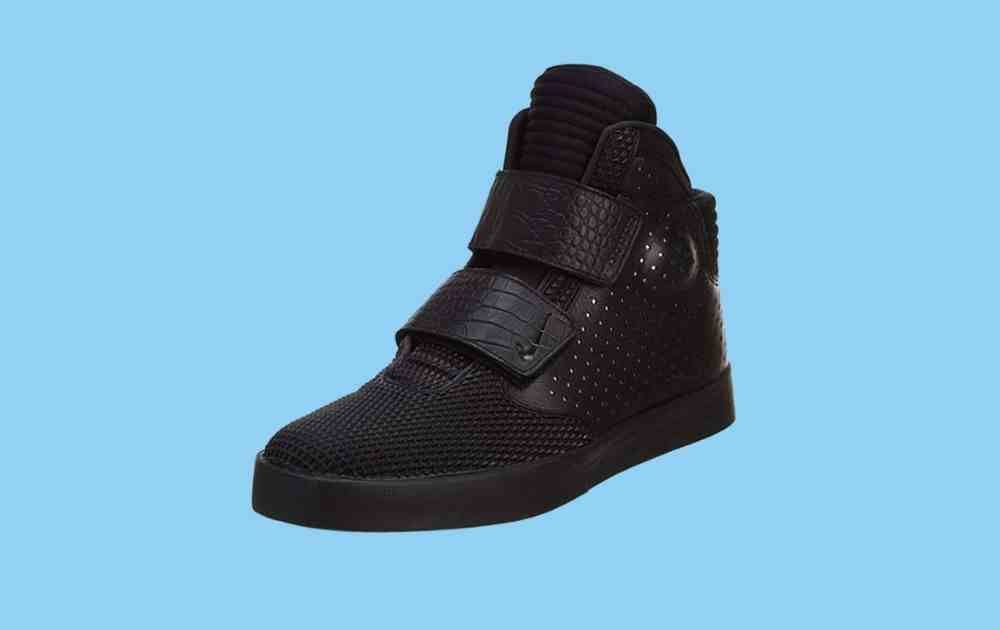 Adidas Combat Speed Hi-Top Shoes
Another wrestling shoe that has been co-opted by the weightlifting community are these bad boys from legendary shoemaker Adidas.
With the familiar three-stripe branding on the side, the Combat Speed provides awesome support all the way up to the top of the ankle. Very light in weight and breathable, the Combat Speeds feature a strap at the top of the shoe for an extra kick of ankle support, a wide variety of color combinations, and a rubber sole for plenty of grip while chasing PRs in the gym.
I love these shoes and the "lightness" that comes along with them. The Combat Speed's are a little pricier, with my pair setting me back $145 (check Amazon for current pricing and size availability).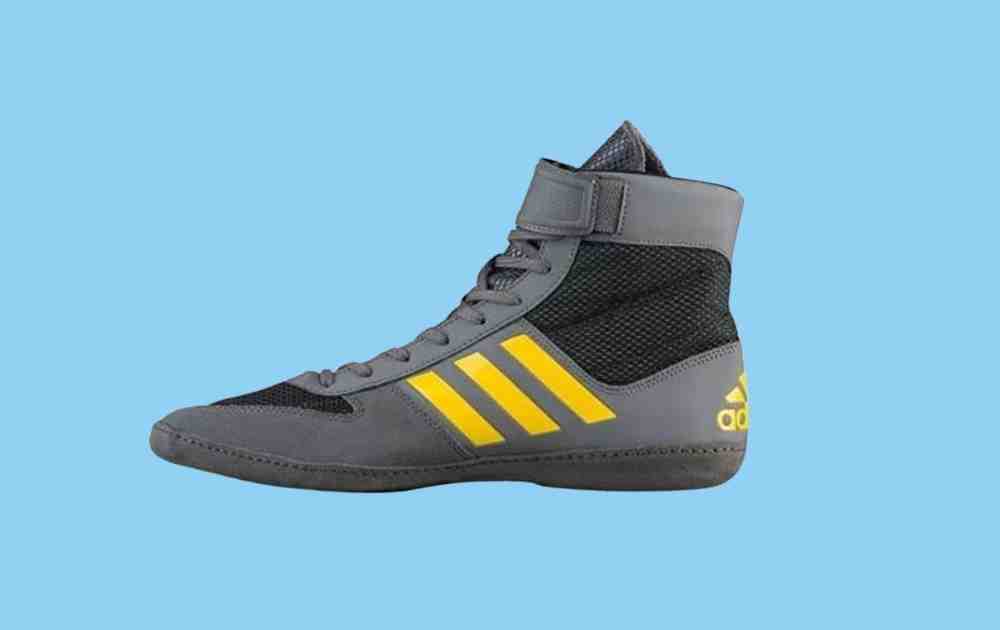 Sabo Hi-Top Deadlifting Shoes
If you are looking for a pair of hi-top weightlifting shoes with your deadlift in mind, Sabo makes the best deadlifting shoes in the gym.
These shoes are specifically designed to help you conquer the deadlift. Two Velcro straps lock your upper foot and your ankle securely into place. The soles are the thinnest on the market (next to being barefoot or wearing deadlifting slippers, of course), being just 2-5mm in thickness.
Thick side panels help provide support when lifting with a wider stance, and breathable mesh panels give you some air, keeping your feet cool and comfortable as you slay your deadlift PR's.
If you want a high top weightlifting shoe designed for kicking the deadlift's arse, the Sabos are a no-brainer.