The Split Squat is an excellent addition to your lower body workouts. Here's how to do it like a champion, muscles worked, benefits, and more.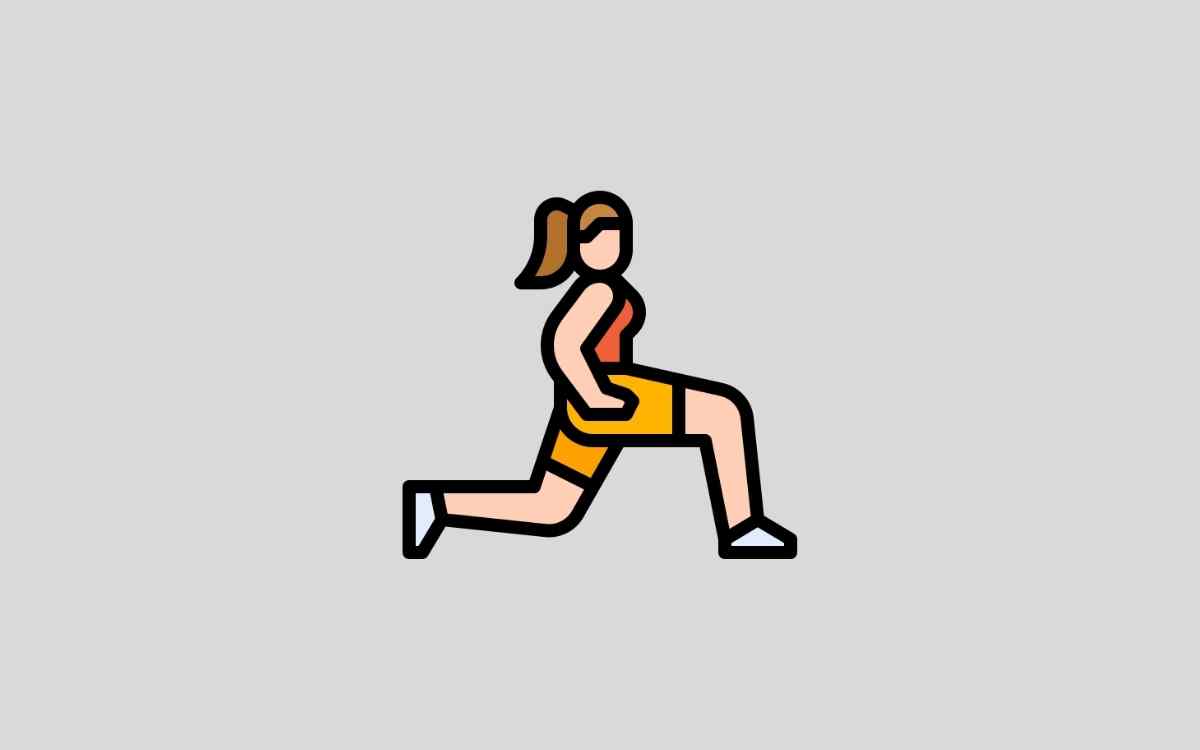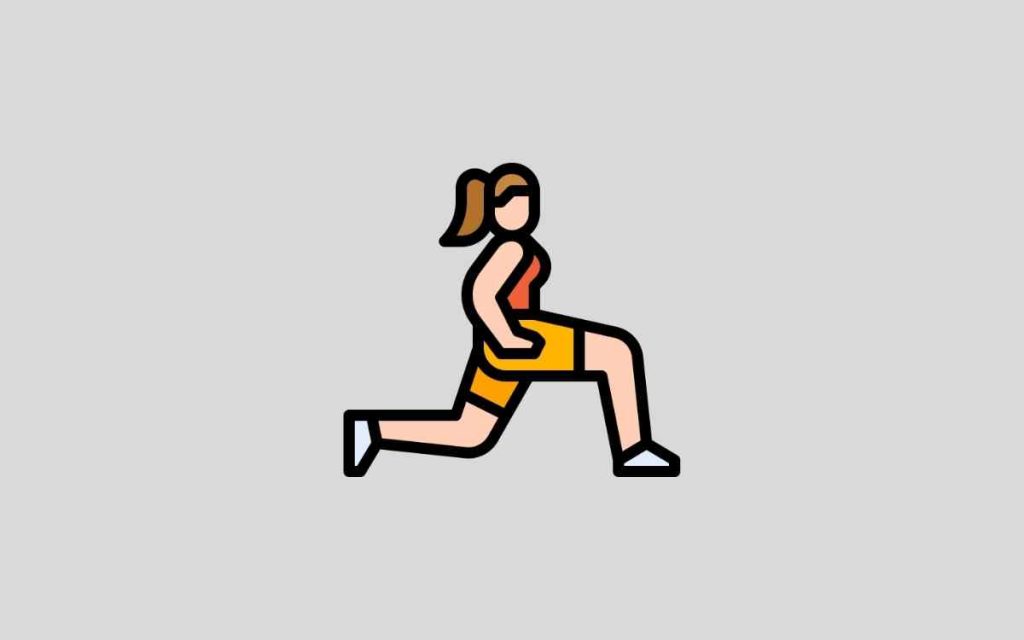 The Split Squat is easily one of the top five most effective lower body exercises.
Whether you do it with a barbell in a squat rack, your favorite pair of dumbbells, or just using your own bodyweight, it's a highly versatile lower body movement that targets all of the critical leg muscles: quads, hamstrings, glutes, even your calves.
If you want to become a better, fitter athlete, you'll make sure to incorporate this amazing movement into your Leg Day routine.
Below, I'll take a deep dive into split squats, examining why they may offer benefits other squats don't, how you can use them to maximize lower body muscle growth, and, of course, how to absolutely NAIL the form with every squat.
By the end of this post, you'll be ready to work split squats into your routine—and see serious results because of it!
Let's jump right in.
The Benefits of Split Squats
Let's start off by talking about the one thing we all want to know: why split squats are good for YOU.
We all know that split squats (like every other type of squat), targets your lower body muscles very effectively.
Because you can lift a good deal of weight, you can push yourself faster toward muscle failure and increase hypertrophy.
But why should you do split squats specifically? Why is it better for you than any other type of squat?
Ahh, now we get to the meat of it!
Here are some of the reasons you want to do split squats (instead of or alongside) back squats, jump squats, box squats, front squats, sumo squats, and all the other squat variations:
⭐ Easy to master – There really isn't a whole lot of complexity to this exercise: you simply settle into the position and squat until done. It's arguably even easier to master than regular squats, which makes it excellent for beginners who are just dipping their toes into the weightlifting pool and want a newbie-friendly exercise.
⭐ Easy on your hips and back – Squats often highlight hip hinge stiffness and insufficiencies (the reason you feel the strain in your lower back when you squat), which means you have to spend a lot of time working on your hip mobility and your squat form both in order to protect against injury.
But because of the posture of split squats, you can easily squat even if you have limited hip mobility. It's gentler on your hips, too, and less likely to cause lower back strain.
⭐ More explosive power – Think about what happens when you jump or break into a run: you push off one foot first, then explode forward onto the other. With most squats, you're focusing on both legs at a time, which builds greater overall strength.
But because split squats target just one leg at a time, you build greater strength in each leg—which translates to better explosive power when you're running and jumping.
⭐ Improved balance – This is one HUGE "pro" of split squats! Because you're in a strange, awkward split stance, your stabilizer muscles have to work extra hard to keep you upright throughout the set.
That will not only translate into better core strength, but also better balance. And trust me, anything that helps to improve your balance will make you a more well-rounded, agile athlete and person.
⭐ More solid foundation – Split squats help to develop a solid, stable foundation that translates into more effective performance of dynamic exercises like lunges. It's all thanks to the greater balance and lower body strength!
⭐ Build deep strength – With front squats and back squats, it's hard to really get low and deep, to push your joints to get the full-depth squat. Not so with split squats. You're able to drive lower into the squat and push through mobility issues in your knees, hips, and ankles.
The result: greater mobility and flexibility, as well as greater strength in the deep squat position.
As you can see, there are a lot of reasons to love split squats, and definitely to include them into your workouts!
The Muscles Worked During Split Squats
Like all squats, split squats focus on your leg muscles, including:
Quads (front of your thighs)
Hamstrings (back of your thighs)
Glutes
Calves
However, with split squats (especially deep split squats), you pay extra attention to the VMO muscles in your lower thigh that play a critical role in stabilizing your kneecap.
You'll find that working more split squats into your workout can do wonders to "bulletproof" your knees, reducing pain, stiffness, and injury risk.
How to Do the Split Squat Like a Champion
Before we dive into the step-by-step instructions, I want to take a moment to emphasize how absolutely critical it is for you to take it slow at first and really focus on your form.
The purpose of this exercise is to build a solid foundation, and you'll only do that by mastering the proper posture and smooth, efficient movement.
Move too fast, and you'll wobble and stumble. Really give your body time to adapt to the motion, feeling every joint and muscle work as you squat.
Now, for the fun part: how to do the split squat right.
Step 1: Start with your feet together, spine straight, and head up. Rest a barbell on your shoulders (like a back squat), grip a pair of dumbbells by your side (like dumbbell squats), or use just your bodyweight.
Step 2: Step your right foot forward as far as you can without lifting your left heel off the ground. This will be the start of your split squat position. Make sure your toes remain pointed forward and your upper body remains upright.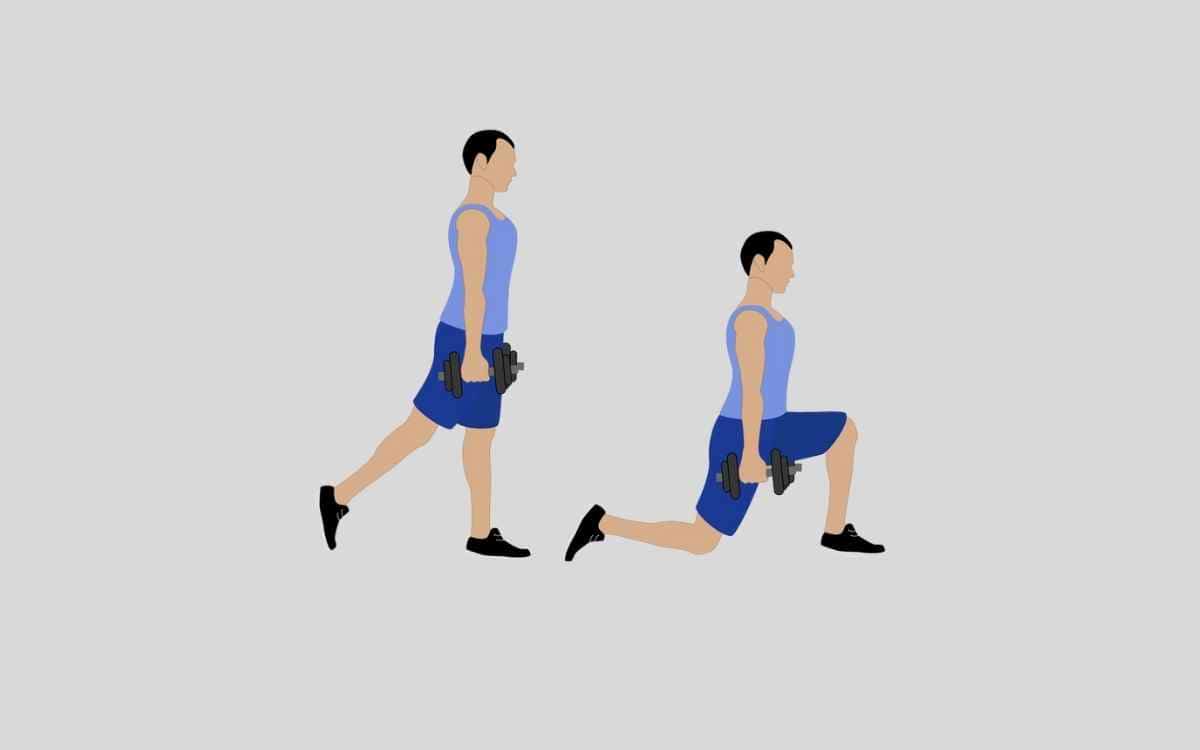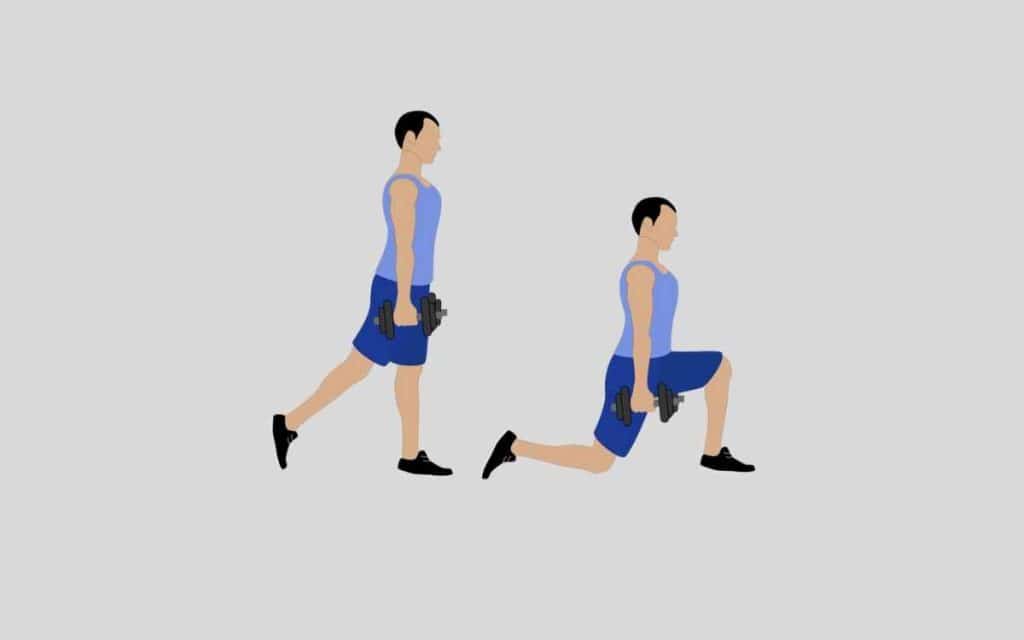 Step 3: Bend at the knees, lowering your body into a squat (which will feel an awful lot like a lunge!). Your left heel will lift up off the ground and your left knee will dip—stop it just before it touches the ground.
Make sure to keep your right knee aligned with your toes. Stop before you hit the 90-degree angle (unless you want to push into the more VMO-focused deep squat).
Step 4: Drive through the right heel and push upward until your left heel is once more flat on the ground, your legs are once more extended, and you're back in the starting position.
Step 5: Repeat for 10-15 reps, then switch positions so your left foot is extended and your right foot is behind you. Rest for 1-2 minutes per set.
? Trainer's Note:
Try doing this exercise in front of a mirror! Not only will it help you to avoid a too-wide or too-narrow stance, but you can pay attention to what your upper body is doing while you are squatting.
Paying close attention to your split squat form can help to identify areas in your lunge or squat form that could be causing lower back, knee, or hip pain.
---
Split Squats – FAQs
Are split squats the same as lunges?
While they look the same, split squats and lunges are actually surprisingly different!
With lunges, the weight is balanced between both legs, but split squats place the vast majority of your weight on your front leg.
This means you can pay more attention to each leg individually, and because there is less motion overall (simply moving up and down, rather than backward/forward and up/down), you can focus on really targeting your leg muscles.
Lunges also work most of your lower body muscles in equal measure, but split squats place the majority of the emphasis on your quads. Your glutes, hamstrings, and calves still play a role in the exercise, but split squats are significantly more quad-focused than lunges.
Lunges also transition through the movement—you step forward into the lunge, then push up and step forward at the same time to come back to a new "starting position"—while split squats focus directly on the squat motion.
It's less focused on mobility (movement) and more on contracting the muscles and training for stability/balance.
Should I do squats and split squats on the same day?
Absolutely! Squats are the best "starter" exercise, allowing you to max out on weight and hit your leg muscles with maximum effectiveness. Standard back/front squats will always be the best choice to begin your training session.
Split squats should go near or at the end of your leg day training session, when you've hit the "muscles overall" and want to pay certain muscles more attention with individually-focused exercises.
It's the perfect "finishing move" to push your quads toward total muscle failure.
What's the difference between split squats and Bulgarian split squats?
The Bulgarian split squat is a variation of the standard split squat. In this variation, instead of planting your back foot directly behind you, you bend your back knee and rest your foot on a bench/elevated platform.
The rear-foot-elevated split squat opens the hips and gives the joint a great stretch, increasing the range of motion for your hip adductors, flexors, and abductors. It also helps to place more emphasis on your quads and reduces the load on your back leg.
The exercise got its name in the 1980s when Angel Spassov, the Bulgarian Weightlifting National Team's assistant coach, traveled around the U.S. to share the training methods utilized in the highly-effective Bulgarian Weightlifting System.
The Bottom Line
As you can see, the split squat is a fairly easy one to work into your routine, and it's not overly difficult to master.
It will take some practice to get the form right and improve your balance, but I guarantee that working on your foundation will lead to better agility, strength, and athletic performance in literally every other aspect of your sport and fitness life.
Use the information above to help you master the split squat, and your leg muscles will thank you for it!
More Guides and Articles Like This
How to Do Squats Without a Squat Rack. No squat rack? No worries. Here are some effective barbell squat alternatives that you can do to conquer leg day.
6 Best Squat Shoes for Every Kind of Lifter. Squat heavier, squat better, and squat sexier*. Here is a breakdown of the best squat shoes for every kind of lifter.
Squat Pyramid: How to Crank Up Your Squat. Want to mix up your squat training? Try this squat pyramid which will blast your legs and push you mentally.