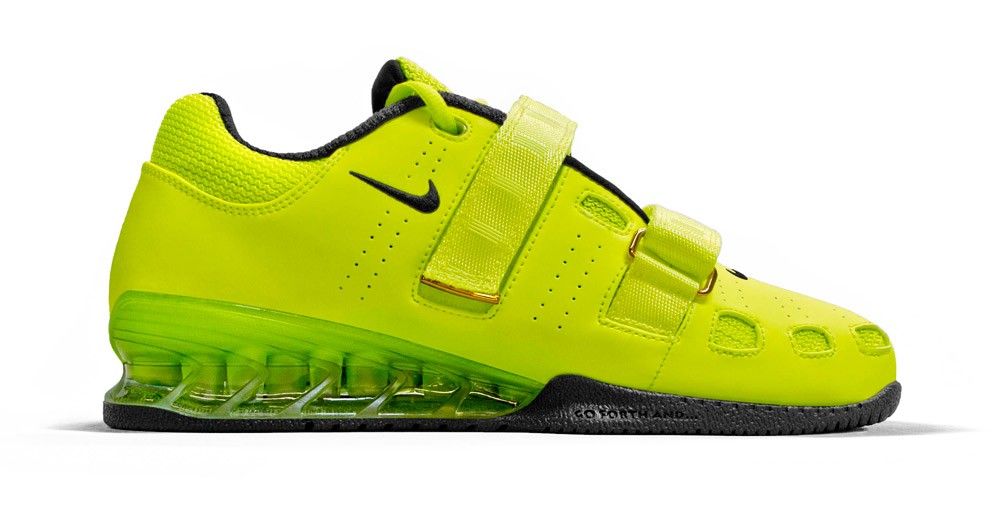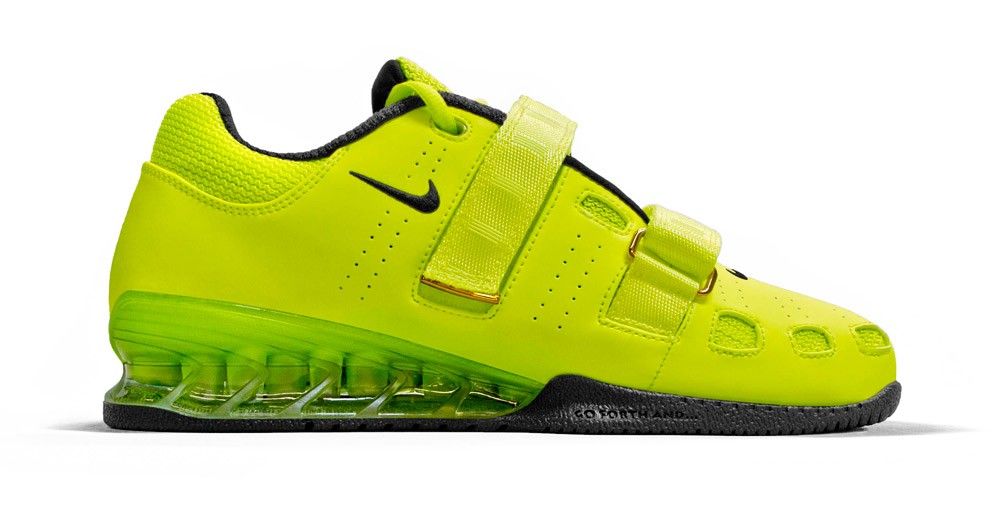 While this time of year brings a flood New Years noobs and resolutioners to the gym, there also occurs a large influx of fancy new gym gear that gets hauled in over the holidays under the tree.
The most popular one this year seems to have been Olympic lifting shoes. Bright, clunky and expensive, they have been brightening up the dreary January nights at the gym.
But what's the deal? What will they help you achieve in the gym? Will you be able to lift more? Or are they just a big old waste of money?
See also: Looking for shoes specifically for a better squat? Check out my breakdown of the best squat shoes for every kind of lifter here.
Weightlifting shoes have a very distinct look:
Flat, hard sole with a heel that is raised between .5" to 1".
They lace up at the front and have a big, thick strap across the laces to keep the foot snug as a bug.
They appear clunky and heavy. They aren't made for running, after all.
They are designed with one purpose alone—to maximize force that you can deliver into the ground while lifting a heavy-ass weight.
Here's how the benefits of weightlifting shoes work:
1. Flat, hard sole helps achieve more force.
The first thing you will notice with weightlifting shoes is that they have a hard sole—they were formerly made with wood soles, but now most brands produce shoes with hard plastic bottoms.
The purpose behind the rock-solid bottom is simple—get as much force off the ground as humanely possible.
Wearing a pair of running shoes with the pillow-soft cushioning in the sole means you are bouncing around.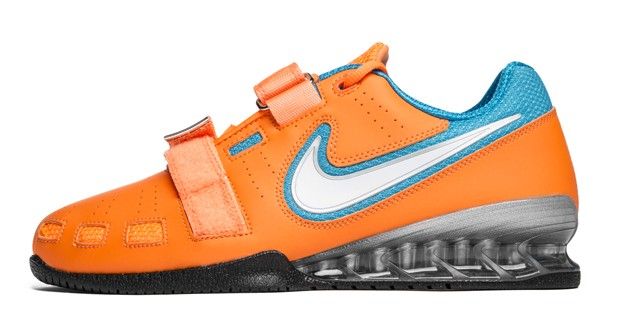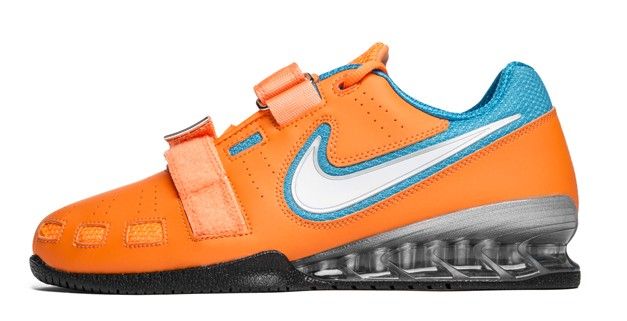 2. Raised heels allow you to get into a deeper squat position.
One of the main problems beginner and novice squatters have is poor hip and ankle flexibility.
This lack of mobility means they are unable to perform the squat properly, and guess what happens when we start recruiting muscles that weren't intended to be doing the heavy lifting—injuries. Yaaaay.
The raised heel helps you get deeper, keeps your knees pointed outwards, and gives you the feeling of ankle mobility.
Research with college-aged participants found that they were able to achieve greater hip and knee flexion while squatting while strapped up to a pair of weightlifting shoes. The researchers found that while squatting they also maintained a more upright trunk position.
See Also: 5 Proven Benefits of Using a Foam Roller
You may have noticed lifters at the gym putting small plates under the heels of their feet while squatting—this is the same effect your weightlifting shoes provide you.
3. They help plant your feet.
Heavy lifters understand the critical importance of being able to plant their feet into the ground. And when picking out the best pair of weightlifting shoes for yourself, this is something to keep in mind.
One of my favorite cues is to "screw" the balls of my feet into the ground as I set-up under the bar. It makes my feet, and consequently my legs, feel as though they are tied into the ground, and that all force generated will go straight upwards.
These shoes are specifically designed for lifting, which means that everything from the no-slip tread of the shoe, to the way the shoes are designed to completely envelop your feet, to the ankle support is to help you lift safely and with devastating power.
The Downsides of Weightlifting Shoes
They aren't cheap. It's been mentioned before, but weightlifting shoes aren't generally that cheap. The Nike and Reebok shoes run in the range of $150ish dollars, which is a fair amount of money. However, if lifting is something you are serious about, there are far worse things you could spend money on.
It covers up your mobility woes. Remember how I was talking about how you could slide into a better position while squatting with the shoes on? While this is a suitable fix, it's not really a long-term solution for mobility work. You should be stretching so that you can squat properly without the shoes.
Up Next:
The Ultimate List of Gifts for Athletes. Looking to level up your game this year? Or need a little something-something for the athlete in your life? Here are the best gifts for athletes that will help prevent injury, improve consistency, and clean up your diet. Bam.
The Foam Roller: Everything You Ever Wanted to Know. The foam roller is your secret weapon to faster recovery, improved mobility, and even reducing arterial stiffness. Here's what ya need to know about this tool for better performance.