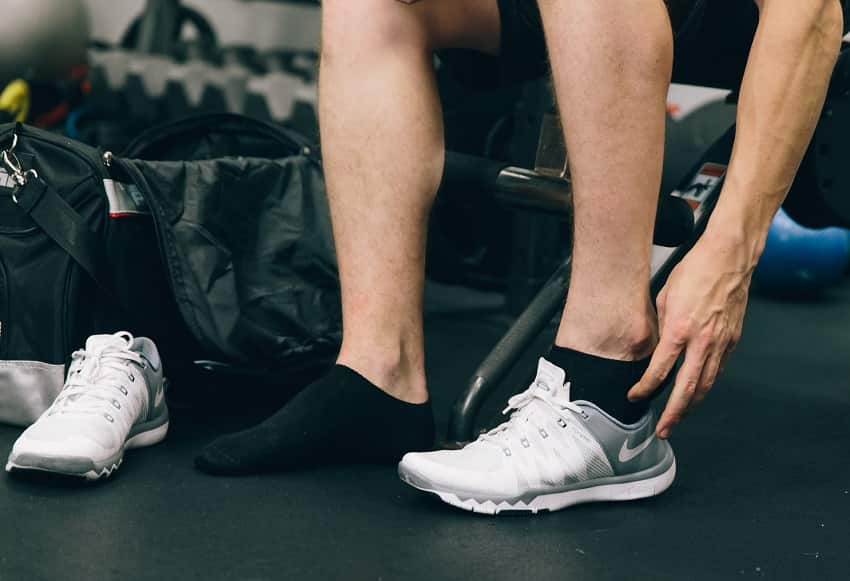 Looking for a killer duffel bag for hauling your gym gear? We break down the best duffel bags for the gym.
You have your shaker cup, your squat shoes, your lifting belt, your hooks, straps, as well as your wireless headphones fully charged. With all that gear, you need somewhere to haul and store it each you time you walk through the doors of your local gym.
What are you going to bring it all in?
Finding the right duffel bag for the gym can be tricky. You need enough compartments but not so many that things just get lost in the shuffle. You also want a bag that can breathe well because let's face it… things can get a little stinky with all that sweat-soaked gear in there.
The following list of duffel bags hit all the prerequisites.
They're all built to last and have the right amount of gym pockets for all the gadgets, shaker cups, weight belts and whatever else you plan on bringing with you to dominate your workout.
Here's a breakdown for our favorite duffel bags for the gym.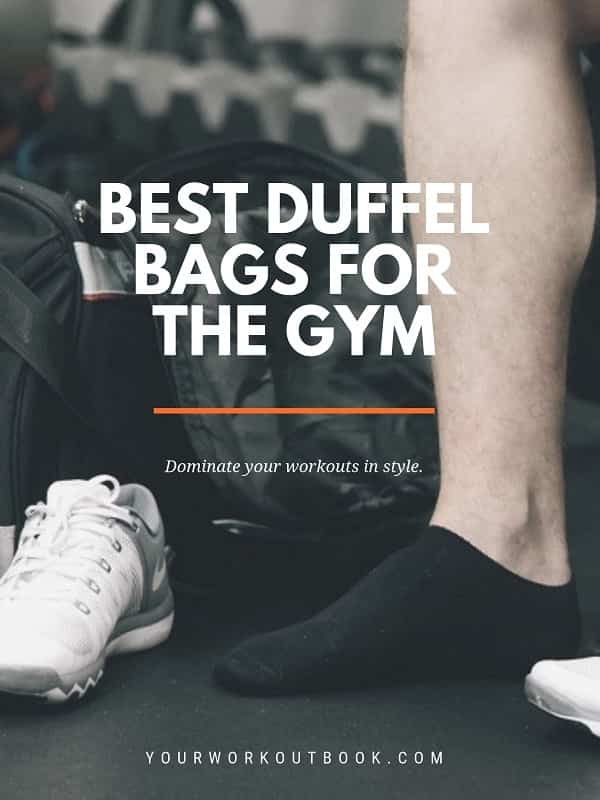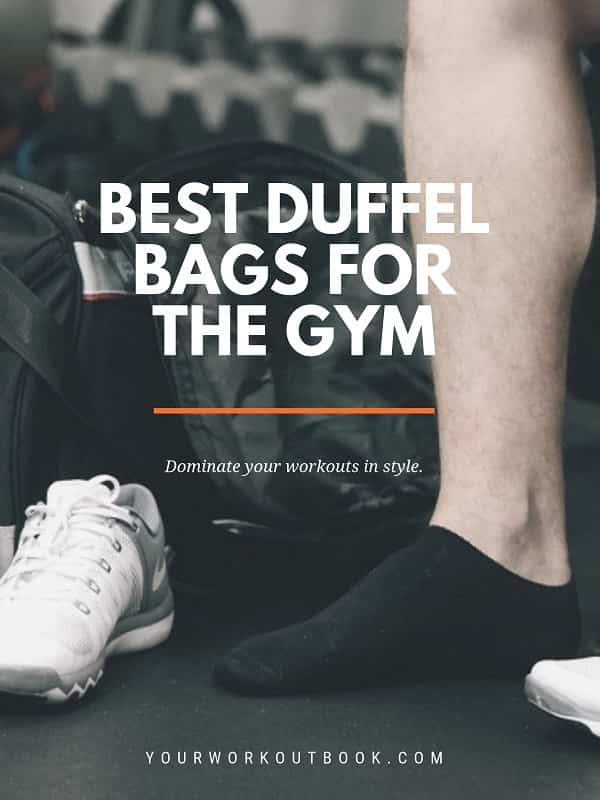 Adidas Defender II Duffel Bag
Adidas is a name that's been around a while so it's definitely one that you can trust. This bag leaves nothing out as it's durable, offers a nice roomy inside so is not overcome with pockets, and also comes in three different sizes. This allows you to pick and choose what you need based on how much equipment you have to tote along with you.
It also comes with a PU coated front zipper, which will be sure to keep any valuables you put in there protected. With comfortable to use straps and handles, you're ready to go anywhere with this one. Many men report it nicely doubles as a suitcase as well.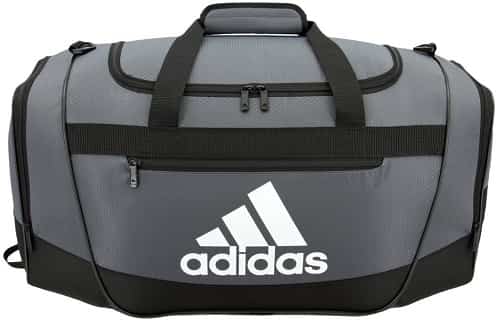 KPL 21 Inch Vintage Leather Duffel Gym Bag
Wanna get a vintage, old-school look for your gym bag, the KPL Vintage Gym Duffel bag has got you covered in spades. The KPL 21" Vintage Leather bag is a classy, vintage way to carry and store your gym stuff.
This one is made of pure genuine leather and has a durable canvas lining, ensuring that it holds up through the test of time. It also has two side pockets where you can store your accessories and a shoulder strap with shoulder pad for support.
If you like to set yourself apart in the gym, it's one that will turn heads.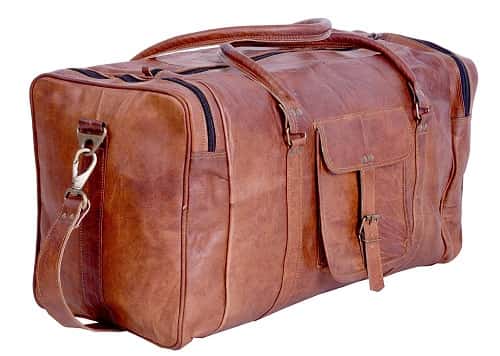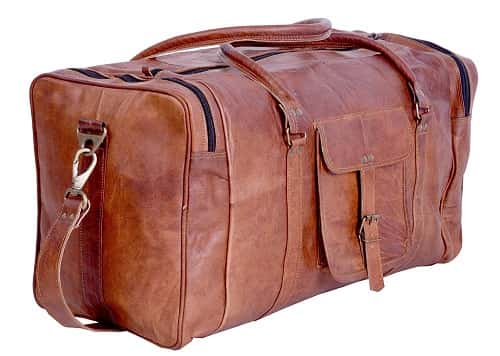 Adidas Diablo Duffel Bag
Another bag made by Adidas, this one comes in almost every color under the sun and is sure to help hitting the gym easier. This bag is very well ventilated, so for those who do tend to have an issue with gym bag smells, it's a good pick. Any time you store your running shoes in your bag especially, you run that risk of it not being so pleasant after some use.
This bag features a very large center compartment and not a whole lot of additional pockets, so if you're someone who prefers to keep it more basic, this is a great one to meet your needs.
Reasonably priced, it's a go-to for many.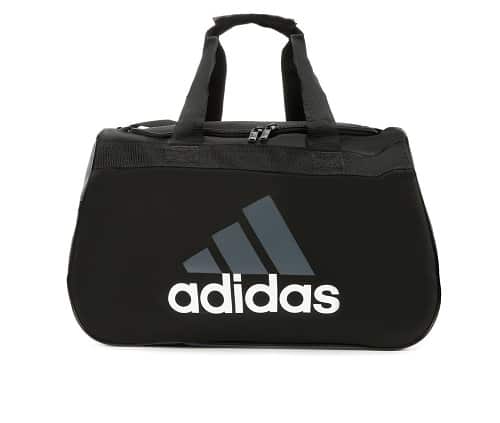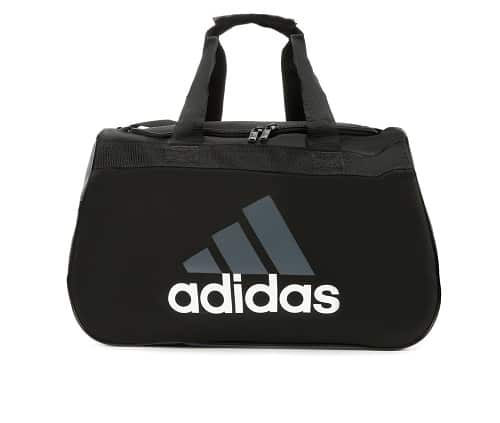 Under Armour Packable Duffle Bag
If you're someone who likes to be able to travel with your gym bag and gear, this is the one for you. Or, sometimes you don't want to purchase a few different bags to have at home so want a gym bag that'll double as an overnight bag when needed–this is a great solution.
The Under Armour Packable Duffel Bag can easily be packed up and taken out as needed and offers enough room to keep all your gym stuff nice and organized.
It comes with an extra large zippered main compartment and a shoulder strap as well as two carrying handles. At 10" high and 20" wide, it's a nice size that's not too big but not too small either.
Lightweight and easy to clean, you'll fall in love with what this bag has to offer.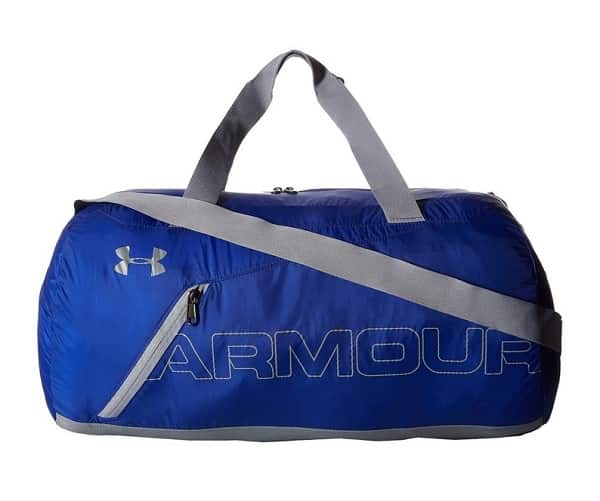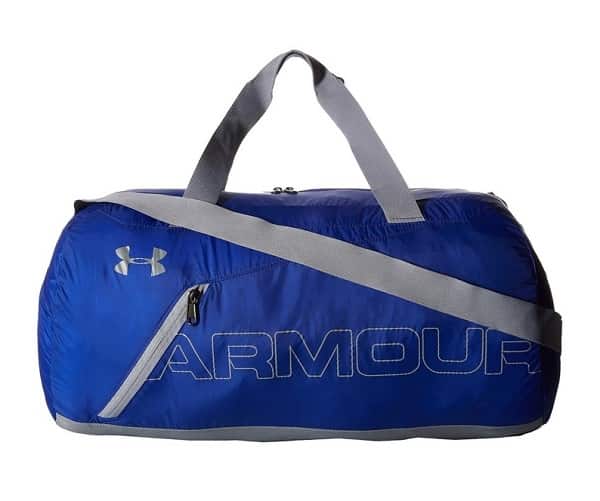 Under Armour Undeniable 3.0 Gym Bag
Another addition from popular gear maker Under Armour, the Undeniable duffel bag is a killer bag for going to the gym. The bag is waterproof, which makes it handy for hauling wet and sweaty gear (I long used this bag for my swim gear and gym gear).
The padded shoulder makes it comfortable when in transit with your gym stuff, there are three large additional side compartments outside of the main one, and a small pocket tucked on the inside of the bag that is perfect for storing valuables.
The Undeniable Duffel Bag comes in three different sizes (I found the 30L medium to be perfect for all of my swimming equipment and gym stuff) and something like 18 different color combinations, giving you plenty of options for style and size.