The hack squat is a killer squat variation for lifters who want to take leg day to the next level. Here's your complete guide to the benefits, muscles worked, and form tips for the hack squat.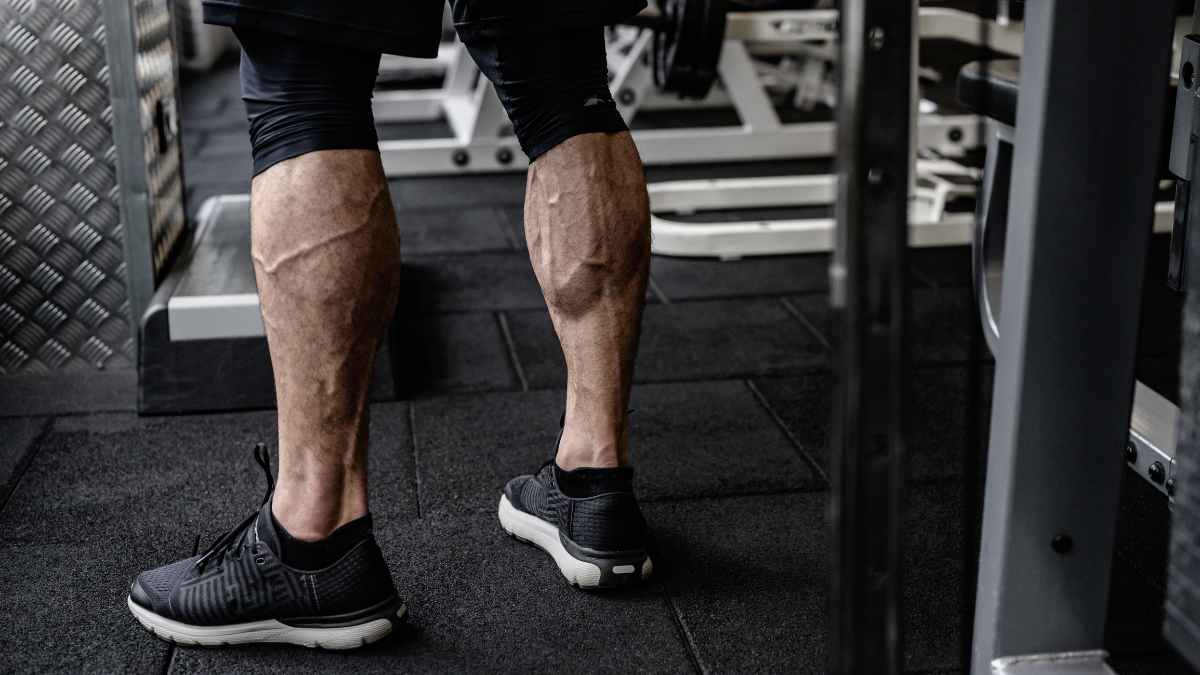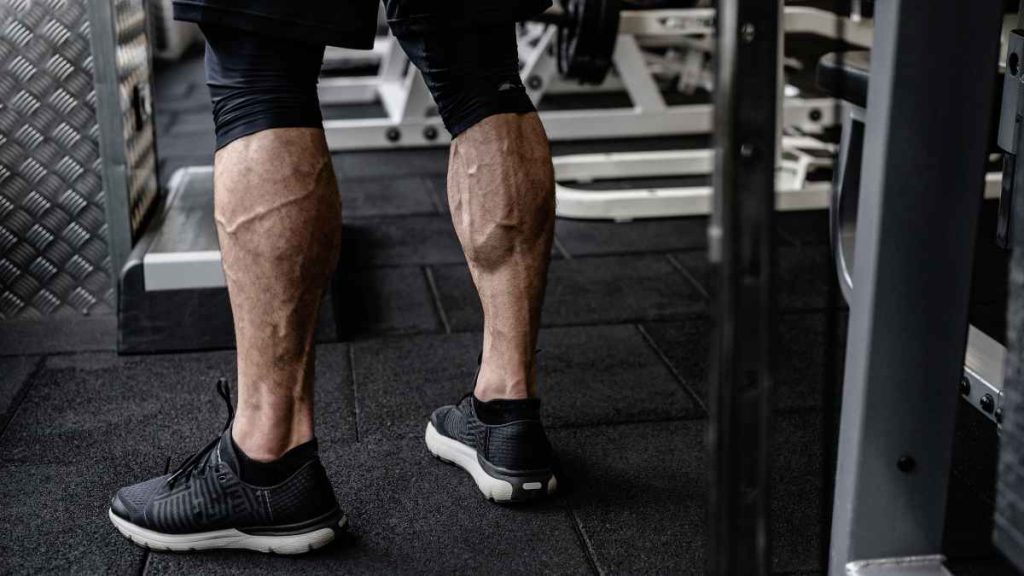 The hack squat is one of my favorites—if not THE favorite—on my list of squat variations.
It targets many of the same muscles, allows for greater load, and can teach (and reinforce) some basic (but timeless) squatting fundamentals.
In this guide to the hack squat, we are going to do a deep dive on this popular and effective leg-development exercise, including:
The key benefits of hack squats
The not-so-benefits of the exercise
What muscles hack squats work
Step-by-step instructions for doing it properly and safely
The benefits of different foot positions when doing hack squats
Let's jump right in.
What is the hack squat?
The hack squat is a squat variation that uses either a dedicated machine, the hack squat machine or using a Smith Machine.
In this article, we are going to look solely at the hack squat machine, which features an angled sled with shoulder pads, safety handles (above the shoulders), and a foot platform.
The path of the movement is angled at 45-degrees or so (often higher).
Basically, flip yourself around a leg press machine.
Benefits of Hack Squats
Alrighty, let's get into the meat and potatoes of why I think the hack squat is a killer exercise to add to your leg day routine:
1. Time to go heavy!
Experienced lifters will love this exercise as it allows them to pad their confidence by loading the sled with lots of plates.
Because the movement is fixed and stable—similar to a leg press—you can add a ton of weight.
Less balancing and stabilization means lifters can really focus on the big muscle groups and launching a lot of weight and reaping the hypertrophy and strength gains as a result of it.
2. Good for lifters with poor shoulder mobility.
One of the frustrating things about being a competitive swimmer for years was the constant shoulder injuries.
Beyond the obvious discomfort, it also made simple things—like properly holding a barbell during a back squat—painful. I'd often turn to exercises specifically like the hack squat as an alternative.
I'm far from alone, as I've worked with plenty of lifters and athletes over the years, who for one reason or another, aren't able to externally rotate their shoulders so that they can get their hands under the barbell.
Hack squats are a great alternative as the hand grip mimics what you see with a safety squat bar.
3. Fixed load path.
One of the primary benefits of weight lifting machines is that they remove the stability and balancing that comes with using free weights.
Because the weight—whether you are using the starting weight of the sled or adding plates to it—is moving in a fixed path, you can better target the big muscles in your legs without worrying about becoming unbalanced.
There are lots of reasons to lift this way, whether you are coming back from injury, stepping into the gym for the first time, or simply want to engage your muscles in a novel way.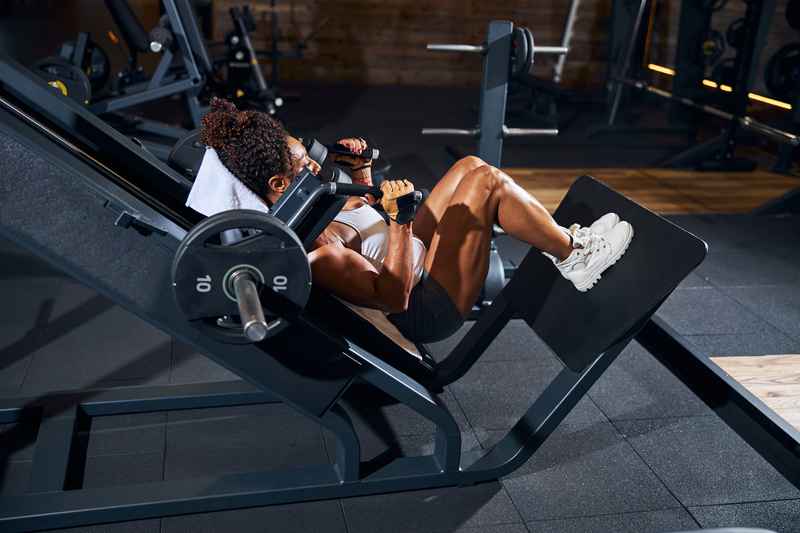 4. Reduced load on the spine.
Because of the angled and fixed direction of the movement, there is reduced load being placed on the spine.
Heavy back squats do compress the spine a little bit—and no, that's not as scary as it sounds unless you have pre-existing spinal issues. But if you have a moderately unawesome back, barbell back squats aren't going to be comfortable or safe.
Hack squats are an alternative for lifters who simply want a way to target their quads without placing a heaping ton of weight on their back.
5. Hip range of motion.
Compared to other leg development exercises, particularly the leg press, hack squats allow you to get a wider range of hip extension.
In this way, the hack squat is a "functional" exercise—certainly functional for a fixed-path machine.
I place that in quotes because it's still not as functional as a back squat, but it's heaps more so than other leg machines, including leg press, and especially leg curls and leg extensions.
6. Good for beginners.
For lifters who are weary of barbell back squats, the hack squat is an excellent introductory exercise for teaching range of motion, how to drive properly through your feet, and how to brace your core.
And because the weight glides up and down on bearings, there is less room for error and doing the exercise improperly and hurting yourself.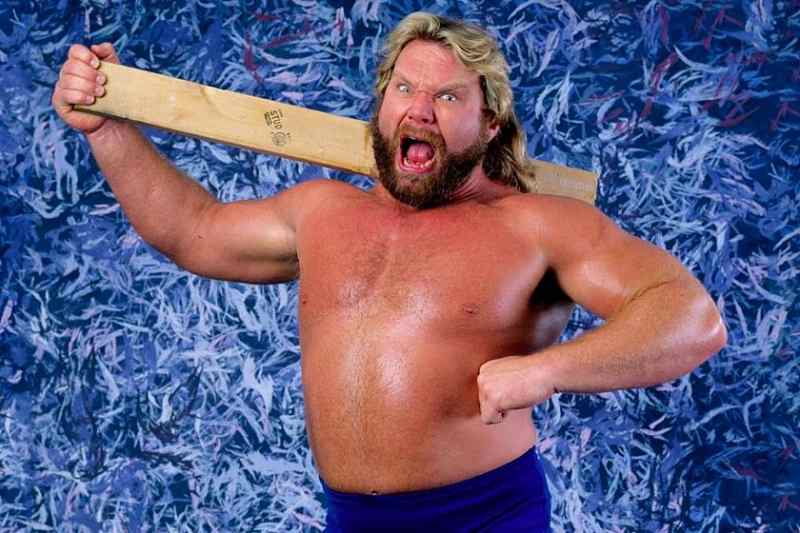 7. Teaches you to lift with a braced core and good posture.
Posture is everything when squatting.
I wince thinking of all the lifters I've seen in the gym squat with a rounded back, creating unimaginable sheer on the spine.
The back pad on a hack squat machine provides you the instant feedback to lift with a straight back and braced core.
As you will see later in our step-by-step instructions for doing the hack squat, the key to doing them properly is keeping the pelvic girdle and back glued to the back pad.
Disadvantages of the Hack Squat Machine
While there are lots of reasons to love the hack squat machine, there are some instances where it is not for everyone.
Lifters who have bad knees, for example, will want to avoid this one and stick to leg exercises that aren't so reliant on knee flexion in order to complete the lift.
Additionally, the hack squat has a couple of other limitations:
Doesn't work the core as well as barbell squats.
Hack squats are a closed-chain exercise like barbell back squats. They both share a lot of the same movement characteristics, but one noticeable difference is the amount of activation in the core.
This makes sense when you think about it—when the back (and core) is propped up against a back pad, on an angle, it's less likely to be engaged.
Researchers were able to back this up, finding that trunk activation was overall significantly higher in back squats compared to hack squats1.
Not hitting those stabilizer muscles.
This issue isn't specific to hack squat machines, but rather leg development machines of all stripes, including leg extension machines, calf raise machines, and leg press machines.
Because the lift is guided by the bearings and sled, allowing your body to only go in one direction, you lose the training effect on all of those smaller stabilizer muscles that help you control and channel your newfound muscle and strength.
Nevertheless, if you are getting that stability training elsewhere in your workout routine, and the hack squat is being used primarily for hypertrophy and general strength development, then no worries.
What muscles does the hack squat work?
Hack squats primarily work the quadriceps.
This muscle group comprises four different muscles:
? Rectus femoris. Crosses over the hip and to the knee joint. The only muscle in the quad group that does hip flexion and knee extension. Double duty!
? Vastus lateralis. The largest muscle in the quads, it's the one that runs along the side—lateral—of your thigh (hence the name lateralis).
? Vastus medialis oblique (VMO). A major knee extensor, it's that tear-drop-shaped muscle on the inside of your knee.
? Vastus intermedius. Another knee extensor, this muscle runs centrally through the thigh.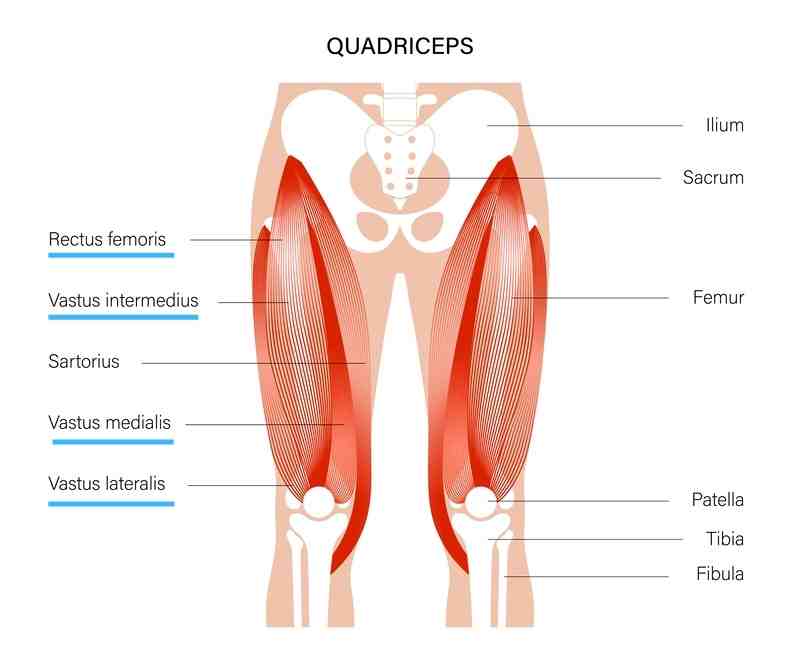 While the quads are the primary muscles used in the hack squat, there is a ton of action happening elsewhere including the calves and the glutes.
The glutes, in particular, can be further targeted with the right footwork on the plate (more on that in a bit!).
How to Use the Hack Squat Machine
Okay, you've crushed the preworkout, warmed up properly, and it's go time.
Here's how to step into the hack squat machine and lift like it owes you money.
Load the machine appropriately. The starting weight with hack squat machines varies widely, so it's always a good idea to do a few reps without plates to see how much resistance you are starting with.
Step into the machine and push your shoulders gently up against the pads.
Place your feet about shoulder-width, toes pointing outwards slightly.
"Screw" the balls of your feet into the foot plate to lock them into the ground
Inhale, brace your core, and release the safety catch, which is usually above the shoulders
Straighten your legs without fully locking or hyperextending your knees
Note: Your back and pelvic girdle should never come off the back pad over the course of the movement.
Slowly descend until you reach parallel or below parallel.
Go as deep as you can without your back rounding or your heels start thinking about peeling off the foot plate.
Note: Avoid the urge to "drop" the sled and bounce it off the stoppers at the bottom of the lift.
Ascend with control, being careful not to lock out with your knees at the top
Repeat as necessary
Where should you place your feet with hack squats?
There are three different things to consider when putting your feet on the plate.
⭐ Foot height
First, placing your feet high, medium ("regular") or low.
Placing your feet higher on the foot plate will recruit and activate more muscle in the glutes and hamstrings.
A lower or regular foot position will laser-target the quadriceps.
With low foot placement, make sure that you have really warmed up your legs as this places additional stress on the knees.
⭐ Foot width
Second, the width of your feet. A narrow regular or narrow low foot stance will target the quads like crazy. (Please remember what I just mentioned about added stress on the knees.)
A wider foot stance will encourage more muscle recruitment in the glutes and even the groin.
⭐ Toe direction
And finally, the direction your toes are pointing.
A healthy squat stance is having your knees pointing in the same direction as your toes as you descend and ascend.
A slightly more outward toe direction—especially when in a wider stance—will activate more glute muscle.
The Bottom Line
The hack squat is an excellent addition to your leg day routine.
It combines a lot of the safety, guided bar path, and targeted muscle activation of machines with a high degree of functional improvement.
Whether you are looking to improve your squat, want to level up your quad hypertrophy, or simply want a break from your usual leg day routine, there are a ton of benefits to get down with the hack squat.
The next time you hit the gym, slide into the hack squat machine, screw your feet in, and get your hack squat on!
More Hack Squat Guides
? Best Hack Squat Machines for Home and Commercial Gyms. Ready to take leg day to the next level? Here's a look at the best hack squat machines for home and commercial gyms.
6 Best Leg Press Alternatives for Monster Leg Muscles. Looking to mix up your leg training? Here are the six best leg press alternatives for conquering leg day.
Leg Press vs Hack Squat: Pros, Cons and Differences for Monster Leg Muscles. The leg press and hack squat are both excellent exercises for developing strong leg muscles. But which one is for you? Read on to see the pros and cons of each.