Beyond Body is a tailor-made nutrition plan that promises to help you lose weight. But is it all it's cracked up to be? In this review of Beyond Body, we examine the book and its claims.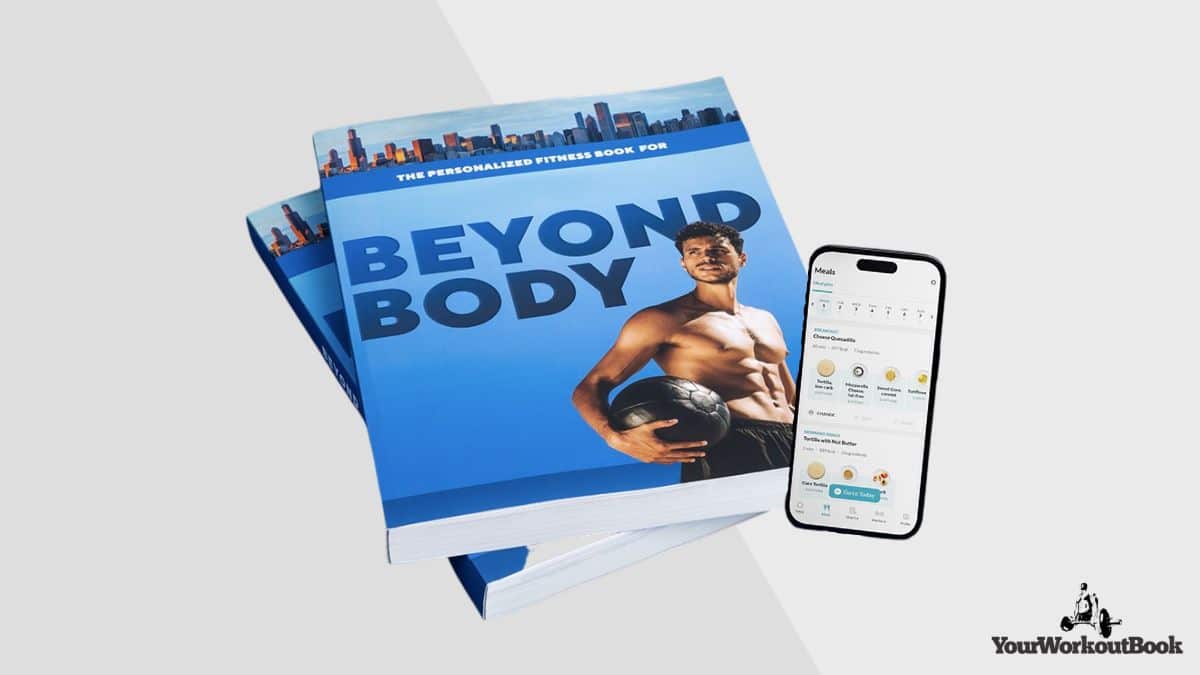 Weight loss and weight regulation are huge issues in modern society. In the United States, according to the Center for Disease Control and Prevention, a whopping 49.1% of adults have tried to lose weight in the last year.
Many will fail in their attempts to lose weight, but luckily, effective tools are available.
One such tool is Beyond Body, a custom nutrition book that provides a personalized meal plan based on individual needs and dietary preferences.
Rather than a generic or cookie-cutter plan, Beyond Body offers a tailored approach, accommodating your physical characteristics and dietary preferences to give you a clear and individualized nutrition plan. The customized approach means more adherence and greater success with weight loss.
However, is it truly as good as it claims to be?
In this review of Beyond Body, I ordered and evaluated the book for myself to see if it lived up to all of the hype.
We'll examine the book from top to bottom, and by the end, you will see if Beyond Body is the right solution for you and your weight loss goals.
Let's jump right in.
Key Things to Know:
Beyond Body is a customized 28-day meal plan.
Meals are created based on your dietary tastes and needs.
Each meal includes substitutes and detailed recipes.
Includes advice on sleep, physical activity, stress reduction, and more.
Format options include a digital/physical book or an app
Beyond Body starts at $35 for the purely digital book.
What is Beyond Body?
Beyond Body is a custom nutrition planning book and a mobile app designed to help you conquer bad eating habits and lose weight with optimal nutrition.
Stuck with Your Training in the Gym?
Join 12,000 lifters and athletes and sign up for FREE access to my 5-day email course on how to conquer the most common gym mistakes.
From goal setting to lifting technique, you will learn how to overcome the mistakes in the gym that are holding you back from getting bigger and stronger.
Unsubscribe anytime. No spam.
The book, available in digital and paper form (and as an app!), empowers individuals to eat healthily, lose weight, and regain confidence through tailored nutrition plans.
Each copy of the Beyond Body book is exclusively created based on your dietary preferences, lifestyle choices, and physical capabilities, ensuring a highly customized experience.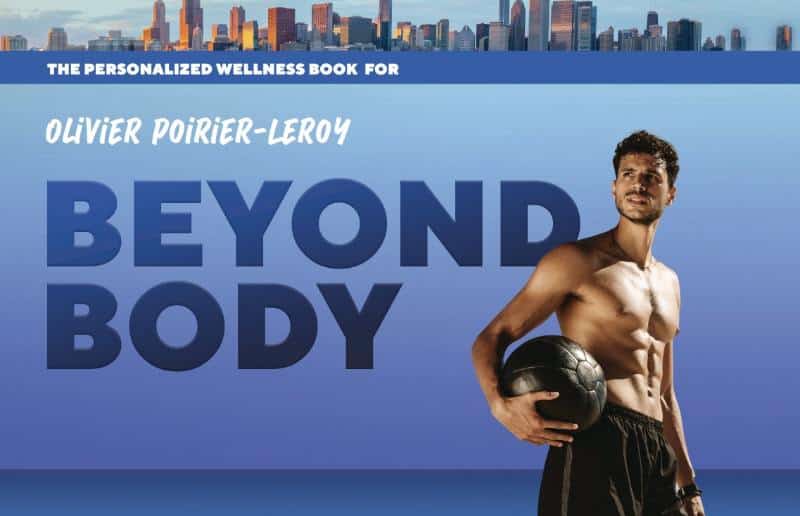 The book details 28 days of meals and recipes based on a questionnaire you fill out on the Beyond Body website.
Each meal has multiple substitutes, step-by-step recipes, and each meal is based on the preferences you input during the questionnaire.
The result is a tailor-made nutrition plan based specifically on what you like to eat, your physical characteristics (age, sex, etc), and your health conditions (including food intolerances).
The goal: to help you lose weight faster than ever.
How Beyond Body Works
The magic of the Beyond Body book is in its thorough onboarding process.
On the Beyond Body website, you complete a quick questionnaire that tailors your plan.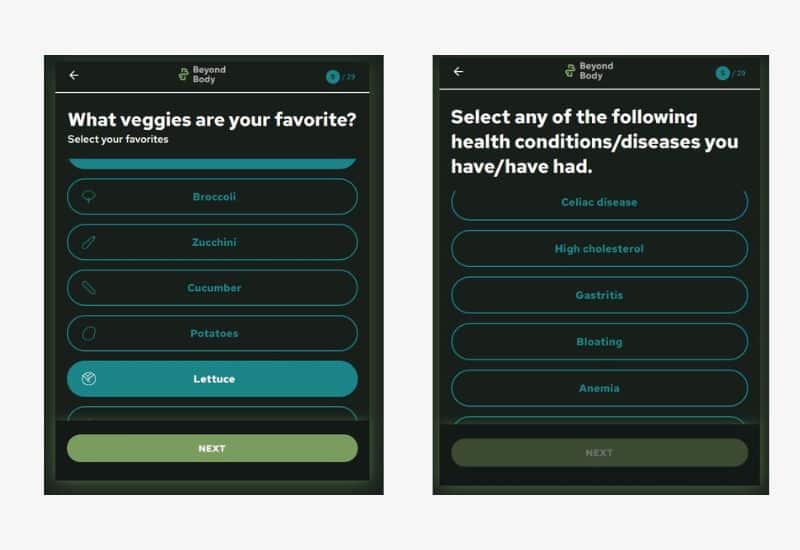 The questionnaire features 29 multiple-choice questions that cover all the basics of your lifestyle and diet.
Including:
Health conditions you've had/have
How much you drink each week
Number of hours you sleep
Love it/neutral/hate it ratings for common food types, including meats, starches, vegetables, and more.
Food allergies/intolerances.
Schedule (i.e. how much time can you meal prep each day).
Activity levels.
Favorite forms of activity and workouts.
Body shape.
Age, height, sex.
Current body weight.
Goal body weight.
And more.
At the end of the questionnaire, you get to choose the custom cover for your copy of Beyond Body and even have your name ascribed on the book's cover, which is a cool added touch.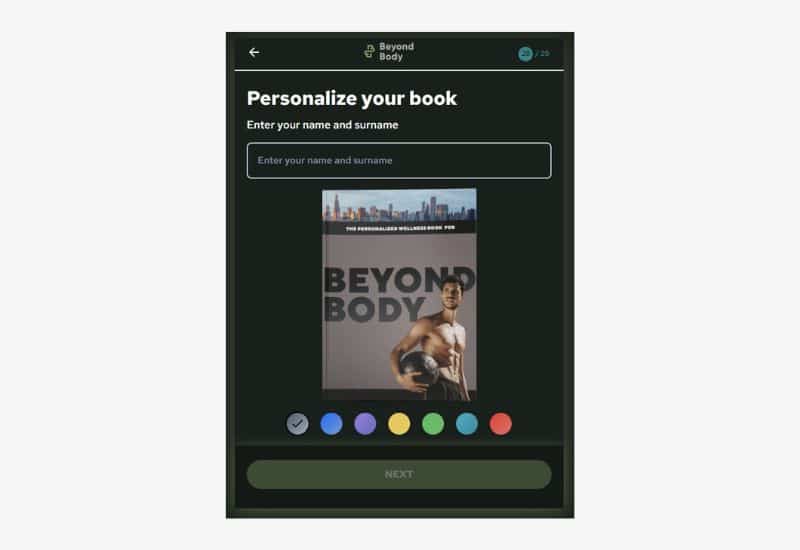 The meal plan generated from your inputs is crafted according to methods and formulas used by the Academy of Nutrition and Dietetics, the World Health Organization, and a long litany of scientific papers.
If you choose the digital version of Beyond Body, it's sent to your inbox within 24 hours. If you opt for the physical version, it takes 2-3 weeks to get it.
What I Liked About Beyond Body
Having purchased Beyond Book, reading through it, and trying out some of the recipes in the book, there was a lot of things that I really liked about it.
In particular, the tailor-made nutrition plan, cost-effectiveness, multiple formats, meal plan, and the supporting lifestyle content.
Here's a deeper look at my impressions of Beyond Body.
✅ A specialized nutrition plan
At the core, Beyond Body is a custom-made nutrition plan that uses your dietary preferences to generate a one-of-one 28-day diet plan.
According to a paper published in the medical journal Science and Politics of Nutrition (Ordovas et al., 2018), personalized nutrition plans significantly changed behavior and health outcomes.
Because personalized nutrition plans factor in "genetic, phenotypic, medical, nutritional, and other relevant information," personalized programs are more effective than generic approaches.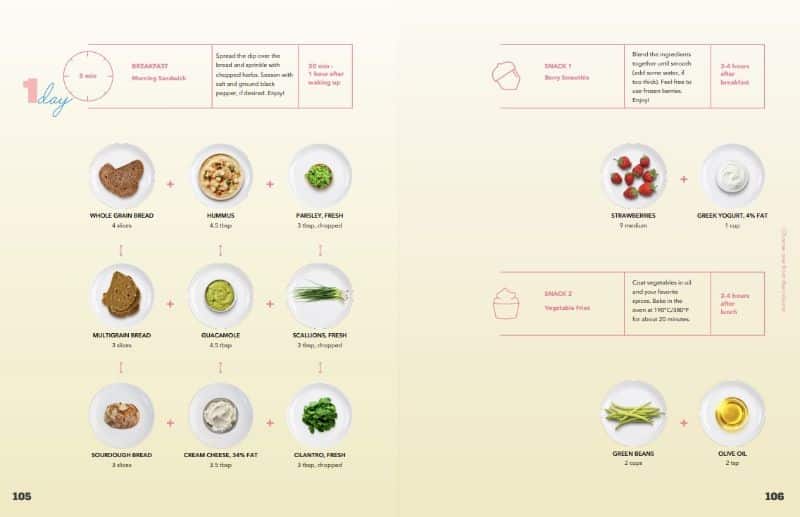 Beyond Body checks all the boxes for creating a personalized nutrition plan, factoring in age, sex, weight, body mass index, activity levels, food intolerances, health conditions, and more.
Research has shown that people are more likely to adhere to a nutrition plan when it is customized to them.
Because Beyond Body gives you a nutrition plan that is specific to YOU, the odds of following through and sticking with it are increased significantly.
✅ Custom nutrition on a budget
Custom meal plans are not cheap. When I was a high-performance athlete (swimming), I was paying $400-500 per year for custom meal plans that accommodated all of my dietary and performance needs.
One time consultations with dietitians can range anywhere from $150 and up, and ongoing meal plans mean an ongoing cost of several hundred dollars per month.
Beyond Body drastically reduces the cost of a customized nutrition plan, with the digital version costing just $35.
The reality is that getting professional advice is always going to be expensive, but Beyond Body makes a specialized nutrition plan accessible to the masses.
✅ Meal planning made simple
One of the other reasons I really like Beyond Body is that it makes meal planning easy. Where people often stumble with poor diet choices is not planning ahead.
Planning meals is one of the best things you can do to take control of your nutrition and optimize your health, whether that means shedding a few pounds or eating for more energy.
Meal planning helps to control cravings and reduces the odds of being overweight. According to research done on a group of 40,554 participants (Ducrot et al., 2017), meal planning was linked to reduced obesity.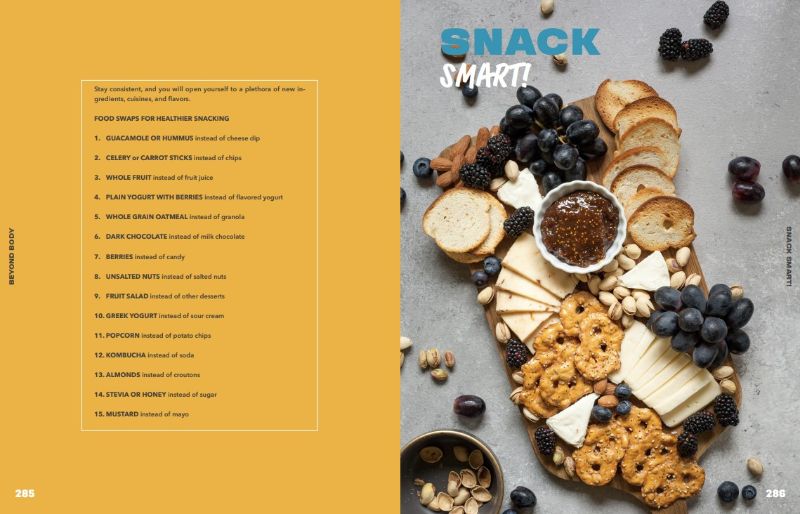 The paper, titled "Meal planning is associated with food variety, diet quality and body weight status in a large sample of French adults" and published in the International Journal of Behavioral Nutrition and Physical Activity, also showed that meal planning was associated with greater food variety.
This means you get the benefit of eating a wider range of foods while also being less obese.
Beyond Body takes all the guesswork out of making meals, giving you 28 days of recipes and meals. Each meal also includes substitutes if you run out of a type of food, ensuring maximum novelty and adaptability.
For people who struggle with meal planning, Beyond Body makes things simple and clear so that you can spend less time agonizing over what to eat and more time eating like a champion.
✅ Swappable food items
We've all had that moment where we opening the fridge, expecting to see a particular food item, whether it's eggs, meat, cheese, or whatever else, and being disappointed to see we'd run dry on that item.
This happens in my household all… the… time.
So what happens next?
Typically, that healthy meal gets scrapped for SKIP or DoorDash.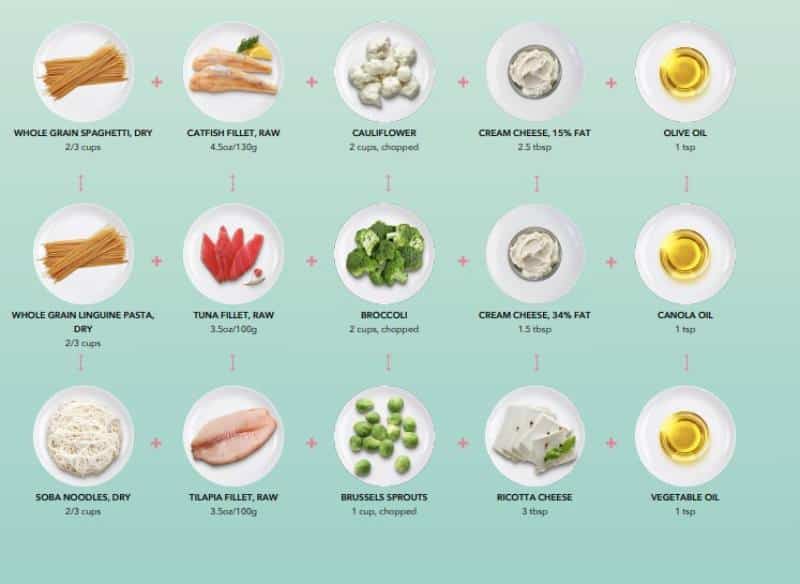 With Beyond Body, each meal has multiple items so that you can swap out a missing item or something you've maybe gotten sick of, so that you can stay on track with the macros of the meal.
This kind of variability is crucial when it comes to successful eating. In my experience, both in my own kitchen and working with clients over the years, having added options means greater adherence.
✅ Cranks up your cooking IQ
Beyond Body has a TON of information on how to maximize your efforts in the kitchen while staying on track with your eating and weight loss goals.
The book includes actionable advice on:
Snacks – how to swap out unhealthy or fat-inducing snacks (cheese dip) for healthier snacks (humus or guacamole).
Smoothie recipes – dozens of healthy and easy-to-make smoothie recipes based on your dietary preferences
Cooking tips – whether you are steaming, baking, barbecuing, or cooking, the book has lots of advice on how to do it properly (i.e. less over/undercooking food)
Healthy dressings and sauces – how to make sauces and dressings that taste good and still help you hit your weight loss targets
Common cooking mistakes – a list of some sneaky-sneaky mistakes people make in the kitchen that inadvertently crank up the calories
Many beginners to nutrition feel overwhelmed with trying to master everything in the kitchen.
Beyond Body helps to simplify things and teach you the essentials so that you can cook and eat with confidence.
✅ Clear recipes
Clear recipes in a nutrition plan are absolutely vital to achieving your weight loss goals!
First, a clear, easy-to-follow recipe helps you understand the precise ingredients and measurements required, promoting meals that are accurate in calories, macros, nutrients, and so on. This is great for building confidence in the kitchen.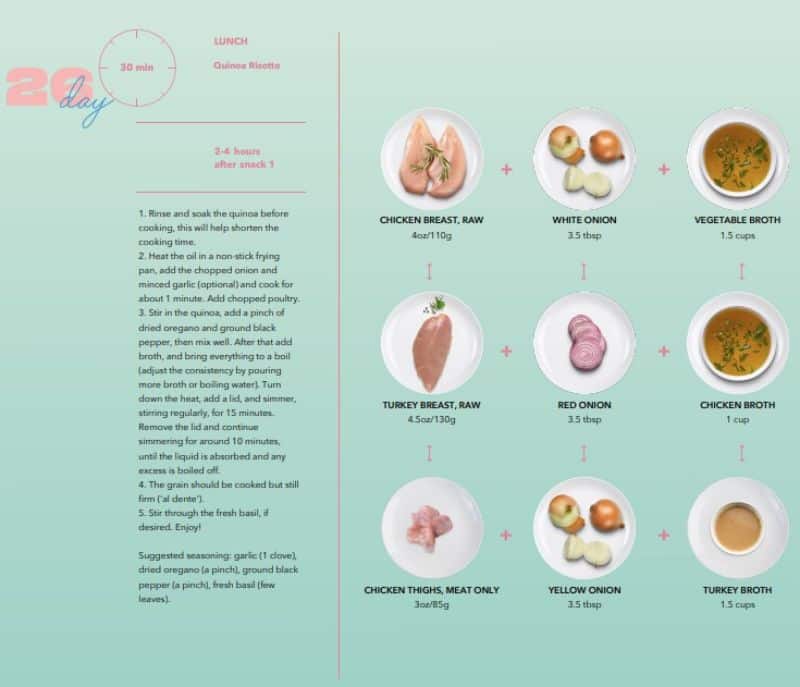 And second, recipes that are easy to understand reduce confusion and hesitation, making it more likely that you are going to follow your nutritional plan.
Beyond Body's recipes are as easy-to-follow and as simple as it gets.
The book also includes lots of information in supplemental sections about proper measurements and food sizing.
Fun Fact: Some of the roadblocks to better eating and weight loss include complexity and convoluted dietary plans. A study (Maston et al., 2017) found that a clear and simple meal planning process better encouraged dieters to stick to a nutrition plan.
Following a recipe can be challenging enough for people not as versed in the kitchen, but having to guess measurement sizes can compound the problem.
The Beyond Body book has an appendix that lists and shows measurements for multiple foods and liquids so you can feel confident in your portion sizing.
Ultimately, a winning meal plan and weight loss program is simple.
With Beyond Body, you get the simplicity of clear, easy-to-follow recipes to avoid frustration and feeling overwhelmed in the kitchen.
✅ Multiple formats (eBook, physical book, app)
Beyond Body comes in a few different formats.
They include:
Digital only (eBook) – a PDF file that is delivered to your inbox 2-24hrs after you place your order.
Physical copy – The book is shipped to you within 2-3 weeks. With the physical copy of Beyond Body, a free digital copy is included.
App – A smartphone or tablet app that you can use to browse recipes and content from the book. Available with or without the book.
The multiple formats is a cool benefit in my opinion as it gives ultimate flexibility for making your meals.
Some people will prefer using the PDF on a tablet as they cook, while others will prefer to open up the physical book to follow along with the instructions for the meal.
Additionally, the PDF makes it easy to search the book for a specific ingredient or recipe, while a hard copy provides a tangible experience, allowing people to write notes and highlight important recipes and sections in the book.
By offering multiple formats, Beyond Body allows you to choose the most convenient and accessible form of the book for you.
Beyond Body – What Could Be Improved
While there were a lot of things I really liked about Beyond Body while evaluating it, there were a couple of things I wasn't so wild about.
Here's where Beyond Body can go beyond (ha!) in future editions:
Downloadable PDFs for recipes and shopping lists
A huge opportunity for improvement with Beyond Body would be a supplemental section with downloadable shopping lists and PDFs for the meals and recipes.
Reading the recipe on a smartphone is difficult with the font size on the eBook being so small. Beyond Body could really make this the *ultimate* nutritional plan book with printable shopping lists.
Generic advice with the lifestyle section
The Beyond Body book is primarily a nutrition plan, so take this "con" with a grain of salt.
But, for $35, expectations should be measured with what is included in the activity and lifestyle section.
In the below individualized physical activity section in my book, the book describes some very basic concepts associated with swimming.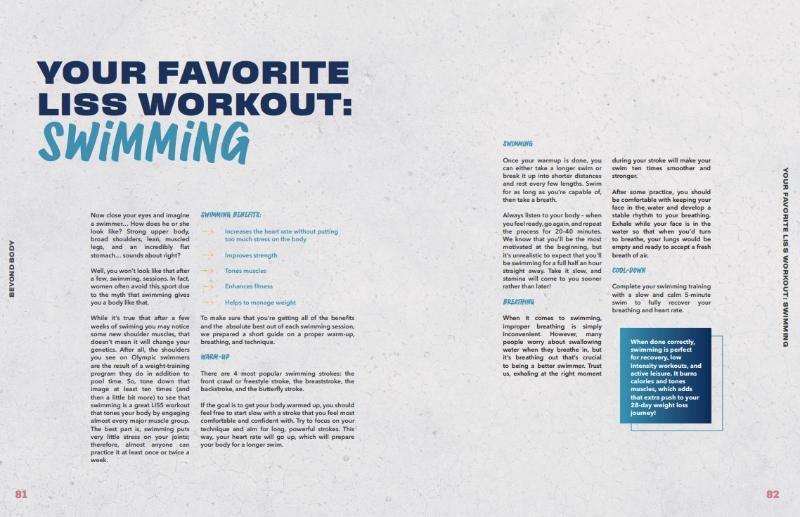 Warm-up, warm-down, and so on.
As a lifelong competitive swimmer, this section provided no real value.
So if you are looking for an "all-in-one" nutrition and workout plan, this ain't it.
I stress that there is no workout plan attached to this product, contrary to what some Beyond Body reviews elsewhere on the web say.
Beyond Body Review — FAQs
Is Beyond Body for men or women?
Beyond Body is for both men and women. The customization for each sex happens during the onboarding process on the website. This means that the specific dietary requirements for women aren't applied to men and vice versa.
The covers of the Beyond Book also change according to your specific sex. Ultimately, Beyond Body can be used effectively by both sexes.
Who is the Beyond Body book for?
The Beyond Body book is perfect for people who want a custom nutrition plan that uses a person's health conditions, dietary preferences, physical characteristics, and activity levels that will help them lose weight.
Beyond Body is great for people who:
Are tired of failing with cookie-cutter diet plans
Want a nutrition plan that factors in the foods they like
Want to lose weight without sacrificing taste
Appreciate having a nutrition plan in multiple formats for enhanced accessibility
Don't want to spend a butt-ton of money on a custom diet plan
How long is the meal plan for Beyond Body?
The custom meal plan for Beyond Body lasts 28 days.
At the end of the four weeks, you can cycle back through, swapping out food items to maintain the novelty of the nutrition plan or simply repeat.
The Final Verdict
Wrapping things up, Beyond Body is a groundbreaking way to get your hands on a personalized nutrition plan that is tailored to your specific needs.
I really like how simple the plan is. The enemy of progress is often complexity, and Beyond Body cuts through this roadblock with crystal-clear recipes that even a beginner can follow.
To sum up my experience with Beyond Body:
| | |
| --- | --- |
| ✅ PROS | ❌ CONS |
| Personalization and the effectiveness of a customized plan | No printable recipes or shopping lists |
| Convenience of digital format | Lifestyle section is a bit generic |
| Inexpensive; drastically so compared to hiring a dietitian for a custom nutrition plan | Limited ongoing support compared to working with a dietitian |
| Swappable food items for each meal | |
| Multiple format options (hard copy, eBook, or app) | |
| Over 500 meal combinations with each meal plan | |
| Easy-to-follow recipes | |
To start the questionnaire (which is free), and to get a sense of how individualized the book can be, click on the link below and see what the Beyond Book can offer you in terms of personalization.
More Meal Planning Reviews and Resources
Keto Custom Plan — A Full Review. Looking specifically for a customized ketogenic diet plan? In this review of Keto Custom Plan, we cover how it works, pros and cons, and more.
How to Meal Prep Like a Boss. Conquer the kitchen, your nutrition, and your goals in the gym with meal prepping. Here is your ultimate guide how to meal prep.