The trap bar is an awesome tool for more power and muscle. Here's a quick overview of how heavy trap bars are so you can lift with accuracy.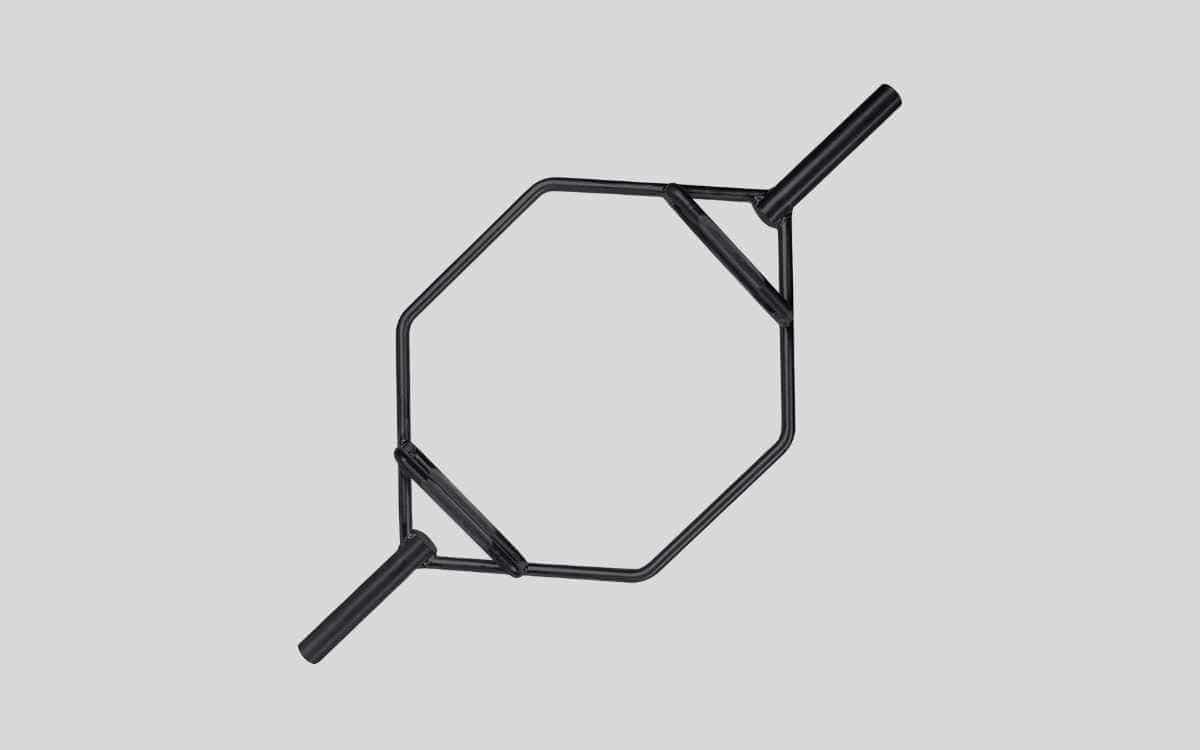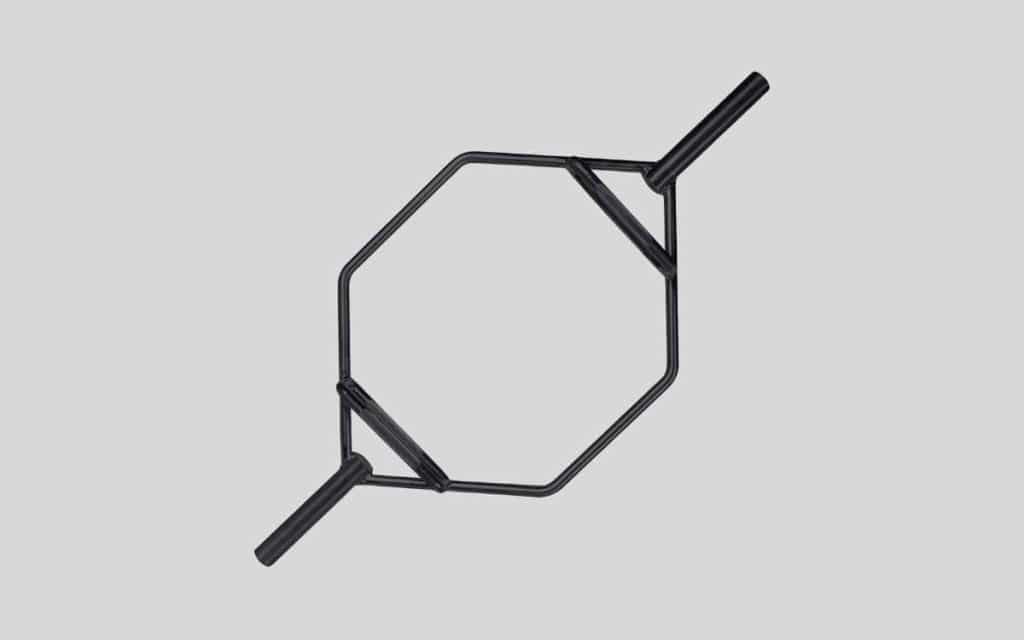 Trap bars are one of my favorite bars in the gym.
Unlike Olympic and powerlifting barbells, which weigh 20kg (44lbs), trap bars vary widely in weight from 28lbs to 75lbs depending on the manufacturer and size.
And knowing how much the trap bar weighs helps you assess how much weight to place on the bar so that you can properly target those PBs and hit your muscle-growth goals.
In this handy little guide, we are going to take a closer look at the scale when it comes to the trap bar.
We'll also:
Compare trap bar weight to other bars
Look at the weight of some popular trap bars
Here's a deeper look at this bar and why the weight is all over the place with hex bars.
Let's step right in!
Why don't hex bars weigh the same as other barbells?
Unlike regular barbells, such as Olympic and powerlifting bars, there is no defined weight for hex bars.
One reason for this is that they are not used in competitive scenarios.
While few of us compete in powerlifting or weightlifting, most of the bars you see in your neighborhood gym are designed to adhere to competition standards, which include a standard length and weight (barbells usually weigh 20kg or 44lbs).
This means that manufacturers don't need to focus on having the bar built to a specific weight.
The trap/hex bar is strictly a training bar.
See also: How Much Does a Barbell Weigh?
A second reason that the weight on hex bars can be so all-over-the-place is that they are all built differently, with different designs requiring varying amounts of material.
Weight depends on the amount of steel and/or chrome used in the build, and the shape of the bar, which isn't consistent across the options on the market.
Like other specialty bars (EZ curl bars are the same, the bar weight is all over the place), they don't "need" to be a certain weight for any other reason besides utility.
How Much Different Trap Bars Weigh
Trap bars not only vary in weight, but they also have a wide range of handles, shapes, ways to "enter" the bar, widths, and more.
Generally speaking, the heavier the bar is, the more expensive they are as well.
Below I listed out ten of the more popular trap bars on the market and their respective weights to give you an idea of how wildly the can vary in weight:
Cap Barbell Olympic Trap Bar – 28lbs
Everyday Essentials Hex Trap Bar – 45lbs
Bells of Steel Open Trap Bar/Hex Bar 3.0 – 47lbs
Eleiko Öppen Deadlift Bar – 55lbs
Rogue TB-1 Trap Bar 2.0 – 60lbs
Rogue TB-2 Trap Bar – 60lbs
Titan Fitness Rackable Hex Trap Bar V2 – 60lbs
Kabuki Strength Trap Bar HD – 66lbs
Sorinex Diamond Bar (Double Handle) – 70lbs
Vulcan Pro High Hex Trap Bar – 75 lbs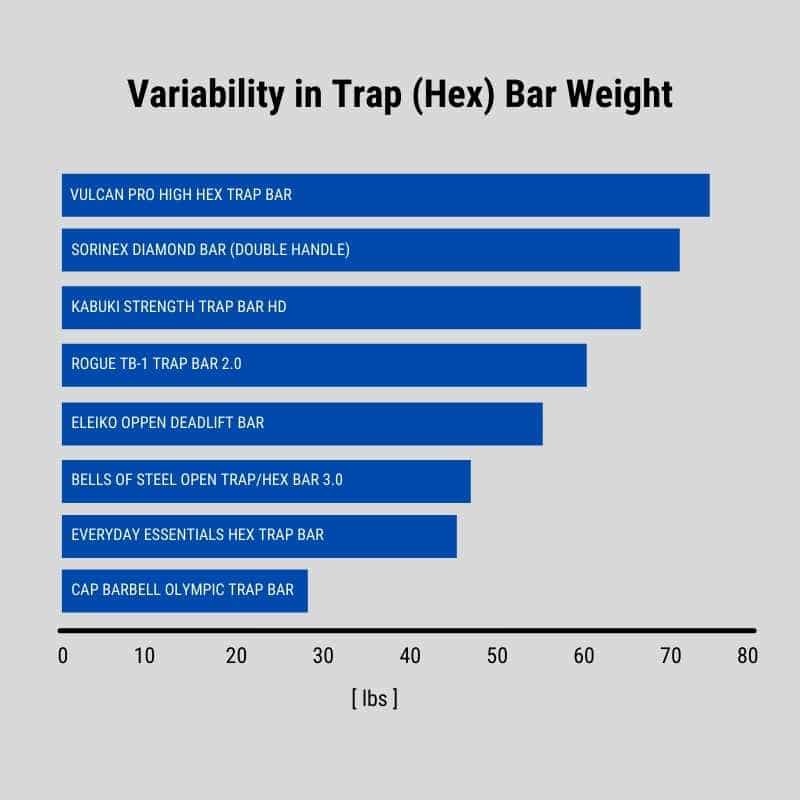 Is it a trap bar or hex bar?
The two names mean the same thing. The bar was originally known as the Gerard Trap Bar, after its inventor Al Gerard, a powerlifter and engineer who designed the first trap bar in the 1980s.
He noticed that squatting in a rack would hurt his back, but when he held dumbbells at his side, the pain wasn't there. And so, he set about trying to configure a way to lift heavy weights so that the load was closer to his natural center of gravity.
Related: How Much Does the Bar on a Smith Machine Weigh?
After experimenting with a few designs, including hexagonal, rectangular, and even circular, he found that the trapezoidal shape worked best.
Gerard sold his new creation for a few years before other strength training equipment companies starting build their own in the early 2000s as the bar became popular with NFL teams.
The bar now comes in a variety of shapes, including hexagonal and trapezoidal.
The Bottom Line
The trap bar (or hex bar…) is an awesome piece of gym equipment. It was also the first specialty bar that I picked up when I started building out my home gym.
Trap bars make deadlifting properly easier (especially for tall guys like myself) and are easier on the back compared to loaded back squats.
But knowing how much the trap bar weighs is crucial so that you know how much you are lifting.
The next time you step up to the trap bar, you'll have the information necessary to lift properly and accurately.
Lift on!
---
More Trap Bar and Deadlift Guides
6 Best Trap Bars for Conquering Your Workouts. Looking for a trap bar/hex bar for your home gym? Read on and get all the details on the best trap bars for stronger and better workouts.
7 Benefits of Trap Bar Deadlifts. Can doing trap bar deadlifts make you better looking? Maybe, maybe not. But it will definitely get you stronger. Here are 7 benefits to unleashing the trap bar on your workouts.
6 Best Figure 8 Lifting Straps for Dominating Your Deadlift. Figure 8 lifting straps are a tool for pulling more weight than ever. Here's a review of the best figure 8 lifting straps for deadlifting like a champion.