Massage balls are a killer tool for unlocking stiffness and reducing muscle soreness. Here is a breakdown of the best massage balls for deep tissue massage.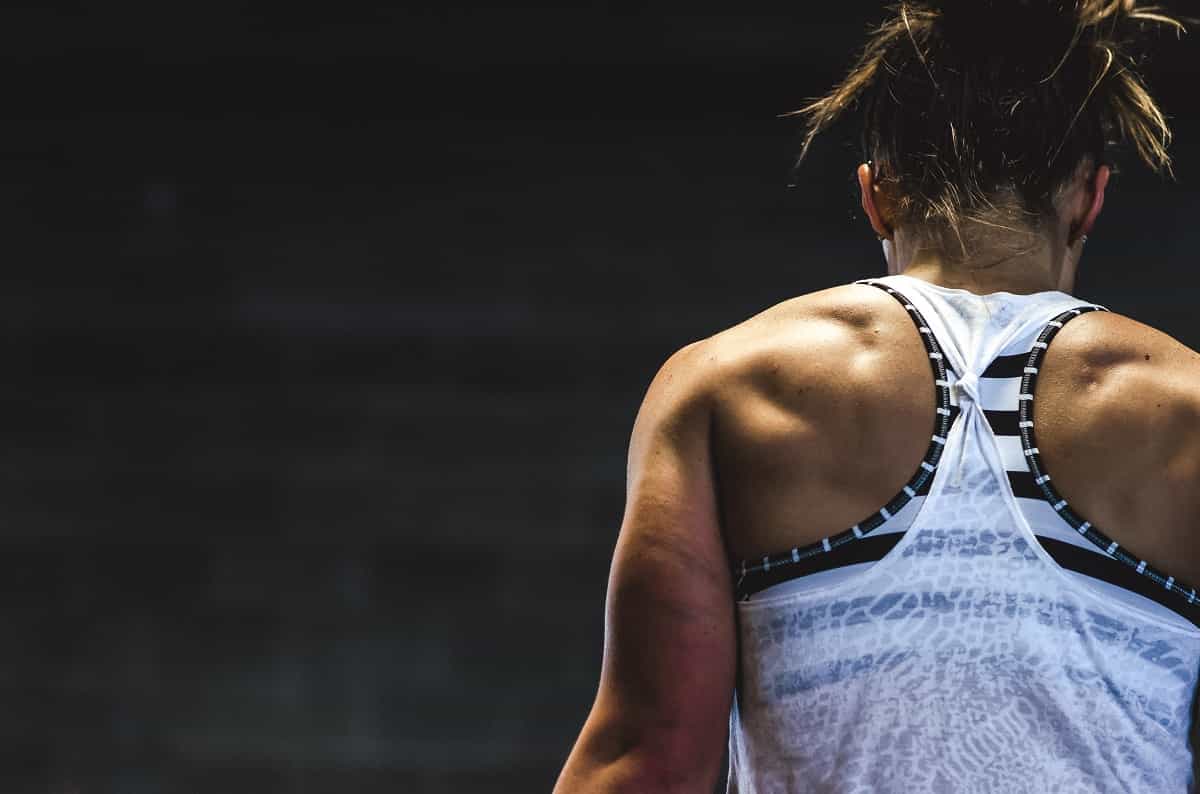 When it comes to self-massage tools and myofascial release, there is a healthy variety of options for athletes and gymgoers.
You've got foam rollers. Rumble rollers. Vibrating foam rollers. Muscle roller sticks. And so on.
Oh, and we also have massage balls!
Massage balls are a great way to work out muscle knots, reduce tension, increase blood flow, increase range of motion, and help roll out kinks and stiffness.
Best of all, they are cheap, portable, and you can apply them to problem areas easily.
And yet, for something as simple as a massage ball, there is a surprisingly wide range of options.
Some vibrate. Some have deeper knobs for added pressure. Some are super dense. Some are soft and flexible. And some aren't really balls.
So which massage ball is best for you?
Here's a breakdown of the best massage balls for reducing muscle soreness, improving recovery, and deep tissue massage.
SKLZ Dual Point Massager
What's better than one massage ball for tackling tough-to-target muscles? Two!
The SKLZ Dual Point Massager looks somewhat like a small dumbbell, or two lacrosse balls in a sock. Because the ball won't roll away, you can really target your IT band and other spots on your backside where you can't reach around and keep the ball in place.
SKLZ makes excellent gear—their ab roller wheels are a staple in my home gym—and I really like the versatility that this simple massager brings to the table.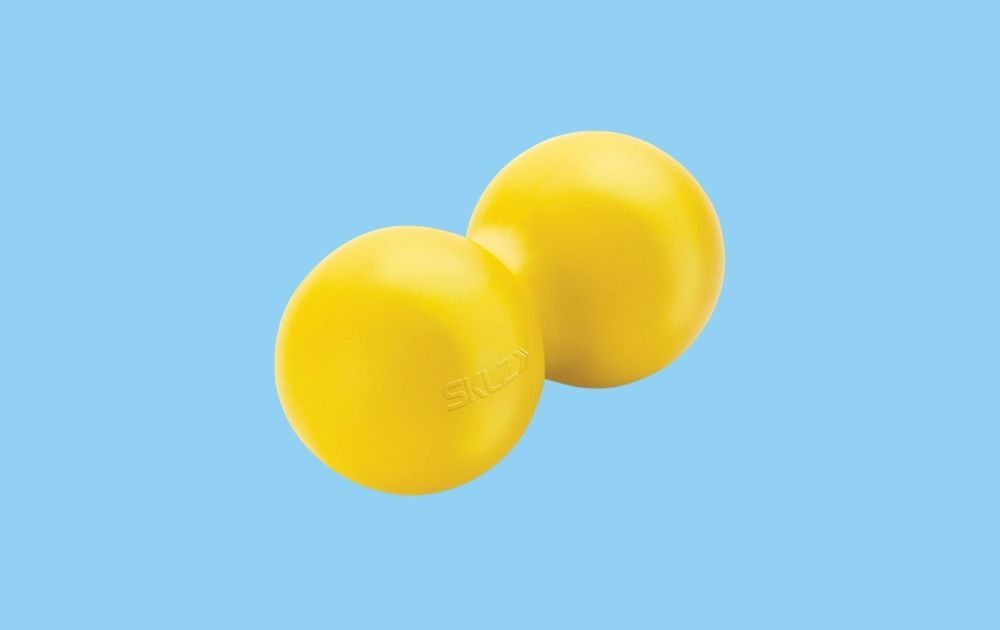 Beastie Massage Ball
The Beasite Massage Ball is a, well, beast at digging at the nooks and crannies of your body, chasing away soreness and stiffness with its little rubber knobs.
Designed to emulate the thumbs of a masseuse, the Beastie is an effective way to get the experience of a professional massage in the comfort of your own home.
Made by the same folks who make my favorite all-time foam roller, the Rumble Roller, the Beastie is available in two different levels of firmness (the snot-green model is the firmest of the two) and comes with a base to keep it in position.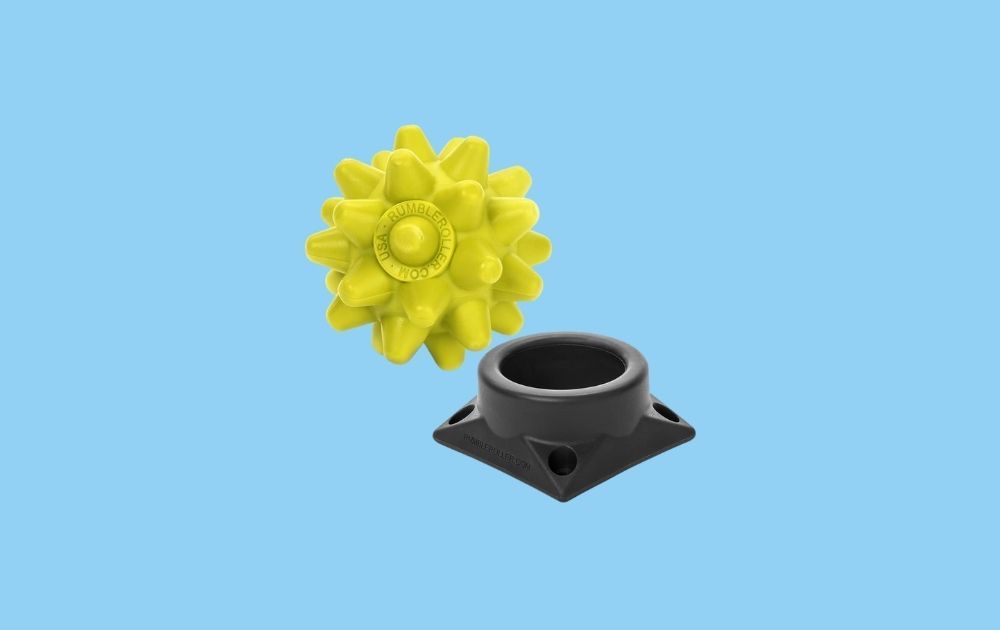 Pro Tec Spiky Massage Ball
Pro Tec's Massage Ball is another "spiky" way to get after muscle soreness. The little plastic spikes help to get blood circulating and targeting deep tissue.
The ball itself is about 3 inches in diameter, is very light, and basically indestructible. Barring losing it (I've lost a couple of them over the years, not gonna lie) you will never need to buy another one.
While most reviewers love it for alleviating pain in the bottom of their foot (plantar fasciitis), it works just as well on the side of your neck, traps, forearms, or anywhere else you want to donkey-kick soreness and tight muscles.
There are more than a few massage balls with this particular design, but I've used Pro Tec's ball over the years and trust them. The ball is also cheap (around $15—check Amazon for current pricing and deals).  

Tuofang Vibrating Massage Ball
Vibration therapy is something that is gaining more and more popularity. The idea is that by jostling muscle tissue circulation improves and stiffness goes away.
Research [1] has found that vibration therapy to be helpful at reducing DOMS and improving range of motion, and fitness companies are beginning to introduce vibration to recovery and massage tools. (Hence, vibrating foam rollers.)
The Tuofang Vibrating Massage Ball jumps on this trend. The ball, which has a textured silicone shell that ripples across muscle tissue, has four different speed settings. The battery runs for 12 minutes at a time before auto shutting off to save the motor. On a full charge, expect to get about 6-8 sessions with it.
Low-cost (less than $20—check here for current pricing and availability at Amazon), the Tuofang Vibrating Massage Ball comes with a handy carry case and USB cable for easy charging.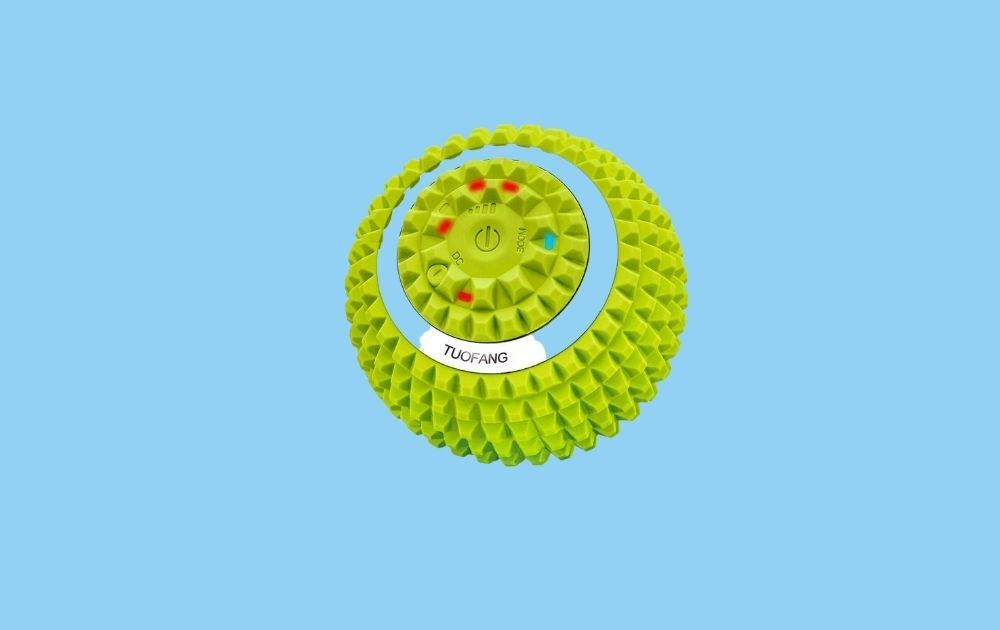 Fitindex Vibrating Massage Ball
Let's come right out and say it: the Fitindex Vibrating Massage Ball is built like a tank. Performs like one, too.
One of the issues that come up with vibrating massage balls is that the power button is not sunken enough. This results in accidental turn-offs while rolling on it or using it. A small annoyance, for sure, but an annoyance nonetheless. The power button on the Fitindex is on the side of the "ball" so no oopsie turn-offs.
While primarily designed to be a foot massage roller, the Fitindex Vibrating Massage Ball can easily be applied to your shoulders, back, pecs, lats, etc. The wider design also means it won't roll away on you when laying on it.
Like the Tuofang, it has an auto shut-off feature after 15 minutes, and with a full charge you should expect 120 minutes of total usage from this little tank of a massage ball.
A little pricier than the Tuofang (I picked mine up for around $45—check Amazon for current pricing and stock), but the four speeds and three-sectioned roller make it a worthy investment in your battle to decrease tension and muscle soreness.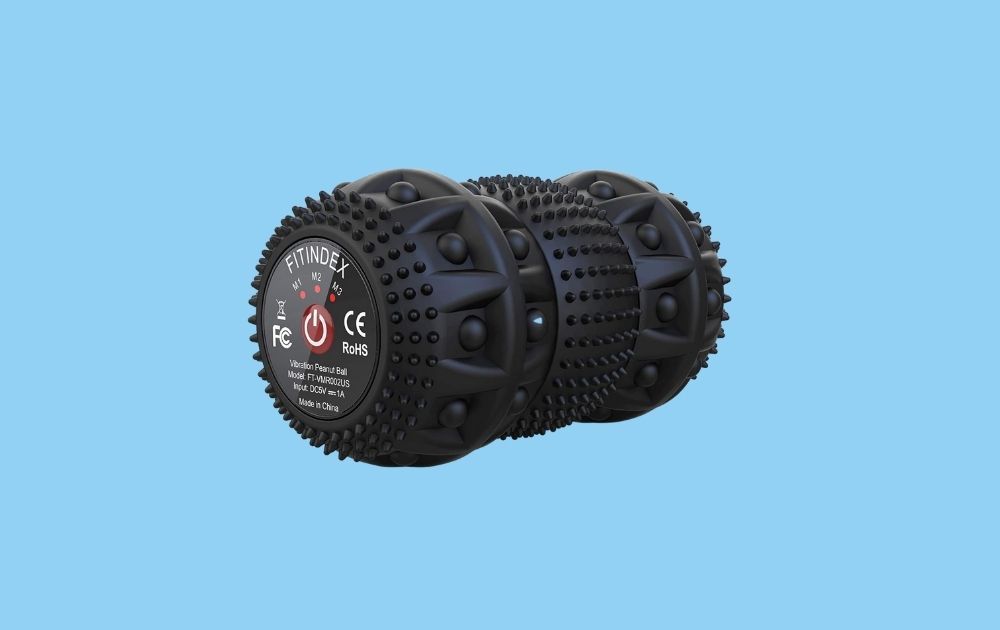 Zinfit Lacrosse Massage Ball
Lastly, we have the lacrosse ball. The purist's massage ball. It's the simplest, cheapest massage ball out there, and they work.
Lacrosse balls are ideal for athletes and gymgoers who have a little bit of experience with self-massage and/or want to specifically target the bottom of their feet. They are harder than the other massage balls on this list. They don't bend or soften under pressure (unlike softer plastic massage balls or even tennis balls).
That said, if you are willing to embrace a little bit of ouchie-ouchie when applying the ball to muscles and joints, you will reap the benefits of a better range of motion and less stiffness.
You can pick up a lacrosse ball or two (I have three of them scattered all over my life, including on my desk and in the center console of my truck) at your local sporting store or on Amazon.
I like the Zinfit lacrosse balls. They come in a pair, are less then $10, and come in bright colors (handy for when they roll under the couch or you misplace one).