Hanging ab straps are a killer tool for developing a powerful and ripped midsection. Here are the best hanging ab straps, reviewed, tested, and recommended. Let's do this.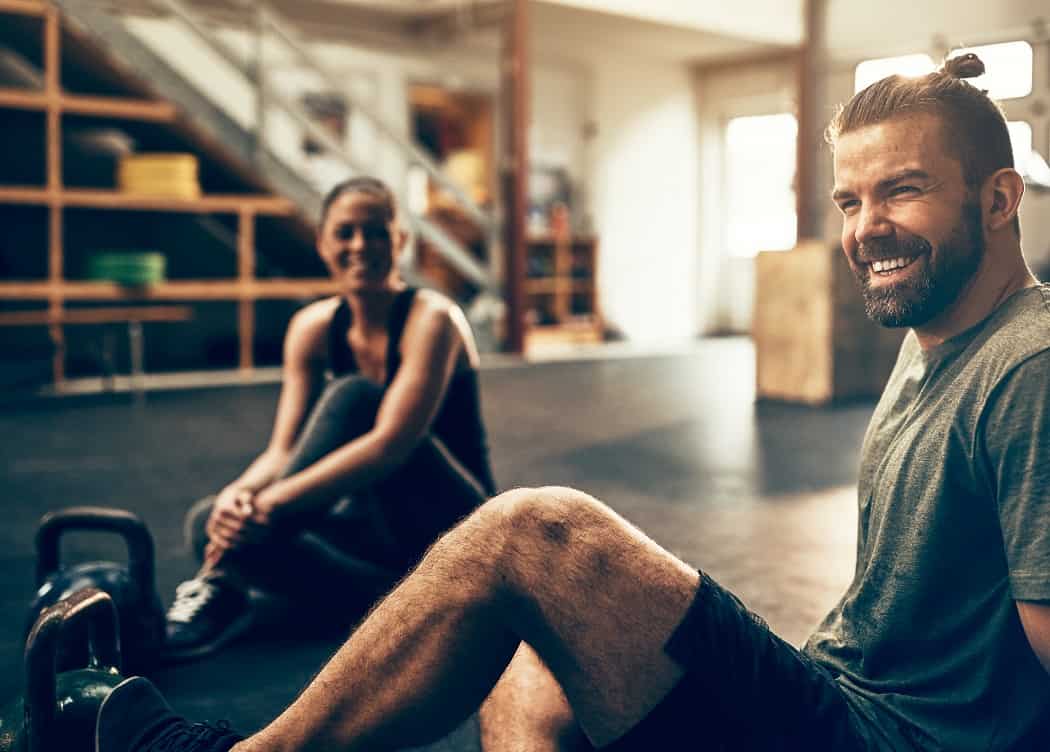 "Hanging ab raises… guaranteed to make your core burn, your pearly whites flash, and your man-bun to flourish."
Hanging ab straps are an awesome tool for developing a strong midsection and a ripped six-pack.
Unlike other abdominal tools, like ab roller wheels and ab benches, ab straps are done off the ground. Simply attach them to your pull-up bar of choice or to your power rack and start banging out leg raises and twists to target every part of your core.
With your arms secured, you engage the core to raise your knees and legs up,
Here is a breakdown of the best hanging straps for ab exercises.
PACEARTH Adjustable Ab Straps
⭐⭐⭐ Best overall + best adjustable hanging ab straps
When it came to the best hanging ab strap, it wasn't even close.
The PACEARTH Adjustable Hanging Ab Straps does it all, and does it well.
One of the key limitations of most ab straps is that you cannot change the height between the bar and the slings. This can be problematic for taller lifters, or even if you just want to have a lower starting point when sliding your arms into the straps.
PACEARTH's adjustable ab straps give you a ton height options, from 22" to 34". The arm slings are made of 7mm neoprene (the same material a wet-suit is made of), which makes it very easy to clean. This kind of material also wicks water and moisture, which helps them from getting stinky from repeated exposure to sweat and skin.
The hanging straps are adjusted with a couple of cam buckles. Lines on the straps help make sure that they are both the same length. Handles on the straps give you a place to place your hands while training.
And the straps are solid enough to handle up to 440lbs of weight, which is on the higher end of the ab straps I've reviewed here.
PACEARTH backs their ab straps with a 12-month warranty and at around $24 per set, you don't really have anything to lose and all of the core strength to gain.
In sum: Awesome price point, adjustable straps, comfortable slings, and tear-resistant fabric. Boom.
Price: $24 (check Amazon for today's price)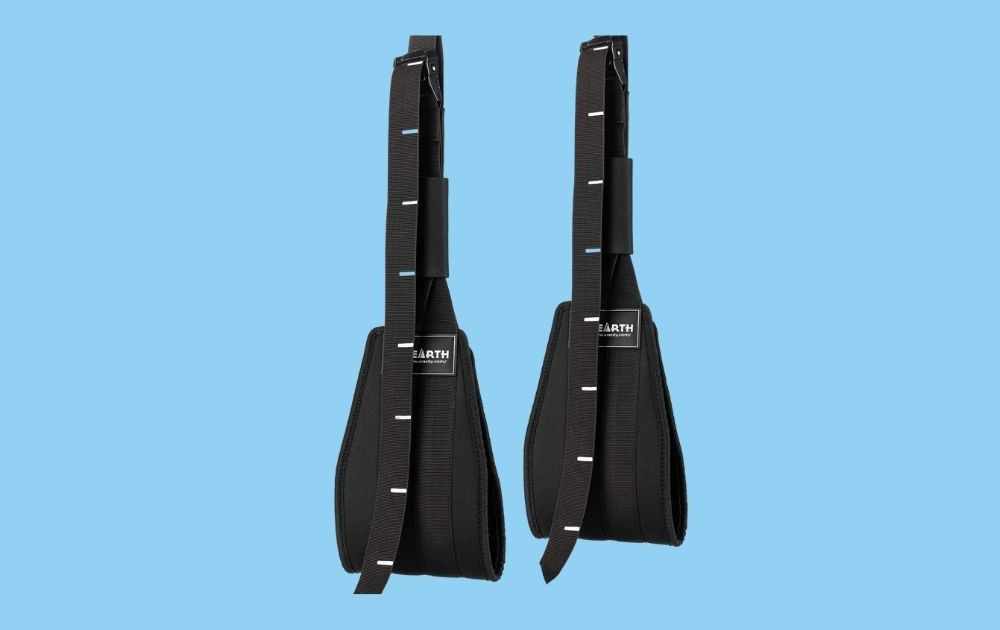 Spud Inc Hanging Straps
⭐ Best heavy-duty ab straps for big lifters
Most ab straps have a lower weight limit on how much they can handle. For larger lifters (such as myself) who weigh in the upper 270s, weight limit becomes a critical factor when buying stuff that will support my body mass.
Fortunately, the Spud Inc Hanging Straps can handle the biggest lifters of us, with a 1500lbs of tensile strength in the webbing of the straps. If you need a higher weight capacity than that, you might be a four-door sedan.
The clips attach easily to any regular-sized pull up bar, and 28" of strap provides plenty of space between the arm sling and the carabiners. They are made in the USA and are sold via Rogue Fitness at their website.
Price: $89.99 (see Rogue's website for most current pricing)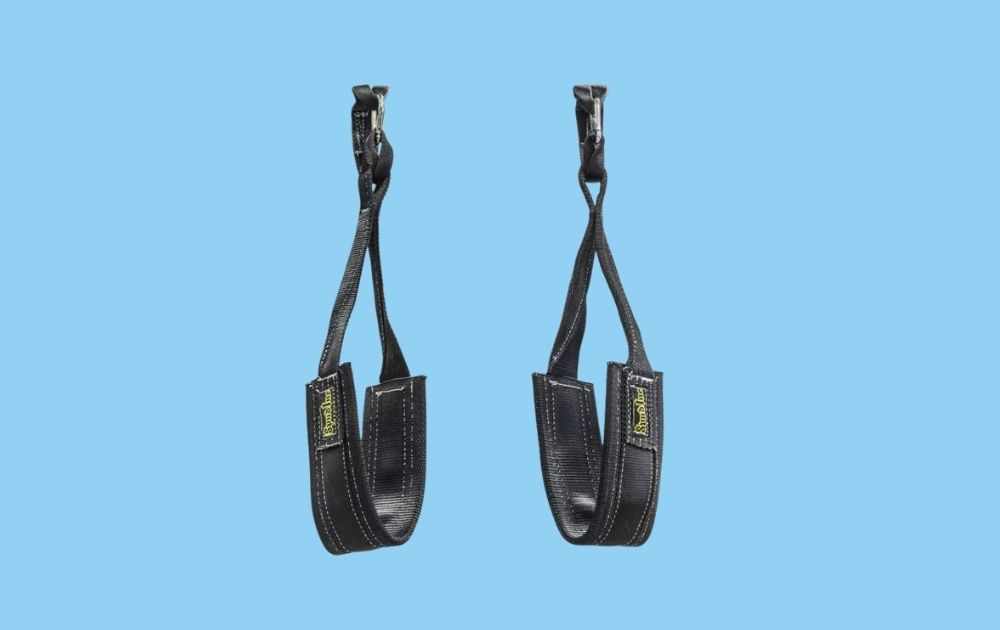 Perfect Fitness Ab Straps
Perfect Fitness makes a lot of high-quality equipment for home workout enthusiasts. Their ab wheel roller is my favorite one-piece roller and their perfect push-up is the industry leader for push up stands.
Perfect Fitness nails the simple ab strap as well.
The pads where your arms and elbows rest are made of a comfortable foam cushion that also wicks away sweat, something that comes in handy if you are a heavy-duty sweat-machine like me.
Perfect Fitness ships their ab straps with a downloadable workout and set of exercises that you can do with the straps. Extremely well-reviewed on Amazon with nearly a thousand five-star reviews, the Perfect Fitness Ab Straps is a durable and cost-effective way to develop brute core strength.
Price: Check Amazon for availability and pricing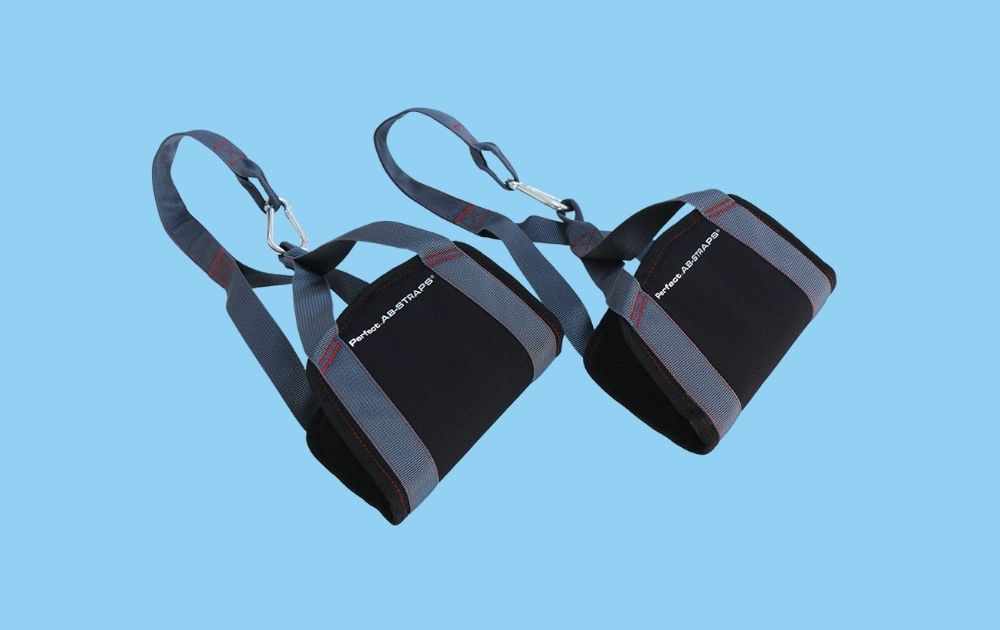 Iron Gym Deluxe Ab Straps
One of the essential pieces of home gym equipment for beginners is the doorway pull-up bar. Easy to mount on most doorframes, these pull-up bars are great for people who want to develop strong arms and back without building out a full home gym.
The Iron Gym Deluxe Ab Straps are designed to be used with the Iron Gym, one of the best value picks for doorway pull-up bars. Click the polyester arm slings to the bar (you don't need to specifically use the Iron Gym pull up bar, the ab straps fit on any regular-sized pull-up bar) and away you go.
Rated for lifters up to 300lbs.
Price: Check Amazon for availability and pricing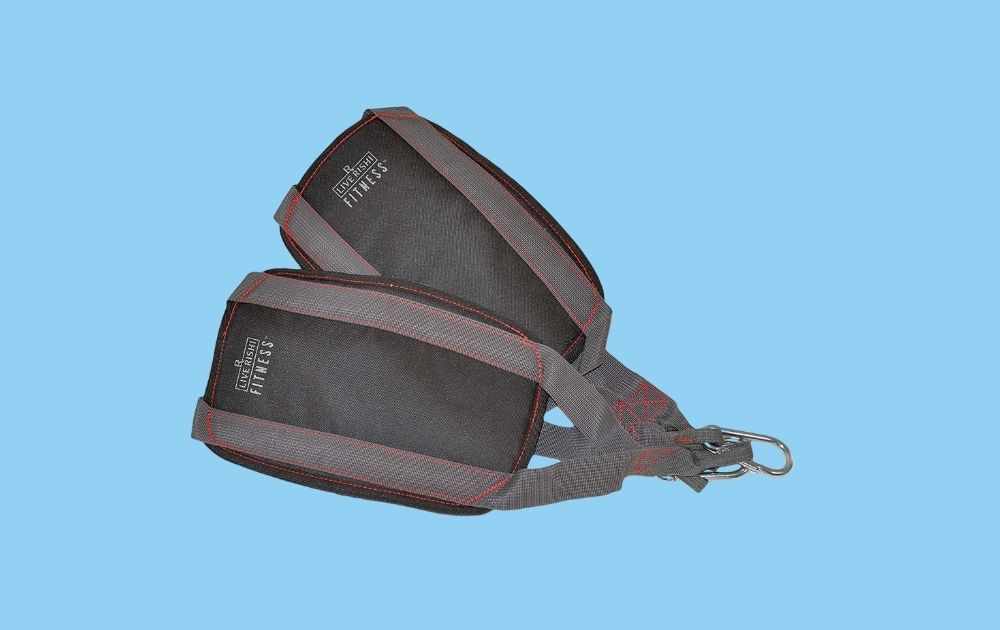 Gymreapers Hanging Ab Straps
Gymreapers makes a lot of quality gym gear, and this set of ab straps is on brand. They market themselves as athletes making gear for athletes.
The straps, via the pair of carabiners, can be attached to any bar, whether it's a free-standing pull-up bar or wall-mounted pull up bar and start hammering away on your abs.
Available in three different colors to match your training environment, Gymreapers fully backs their gear with a 30-day warranty, which is on the low side of things.
Additionally, when you consider that these are priced at about the same as the PACEARTH straps, and without the adjustability, it's hard to recommend them.
Price: $25 (check to see today's prices on Amazon)