Looking to crank up the pump in your triceps? Here's a detailed look at the best triceps exercises you can do with dumbbells, including a sample workout.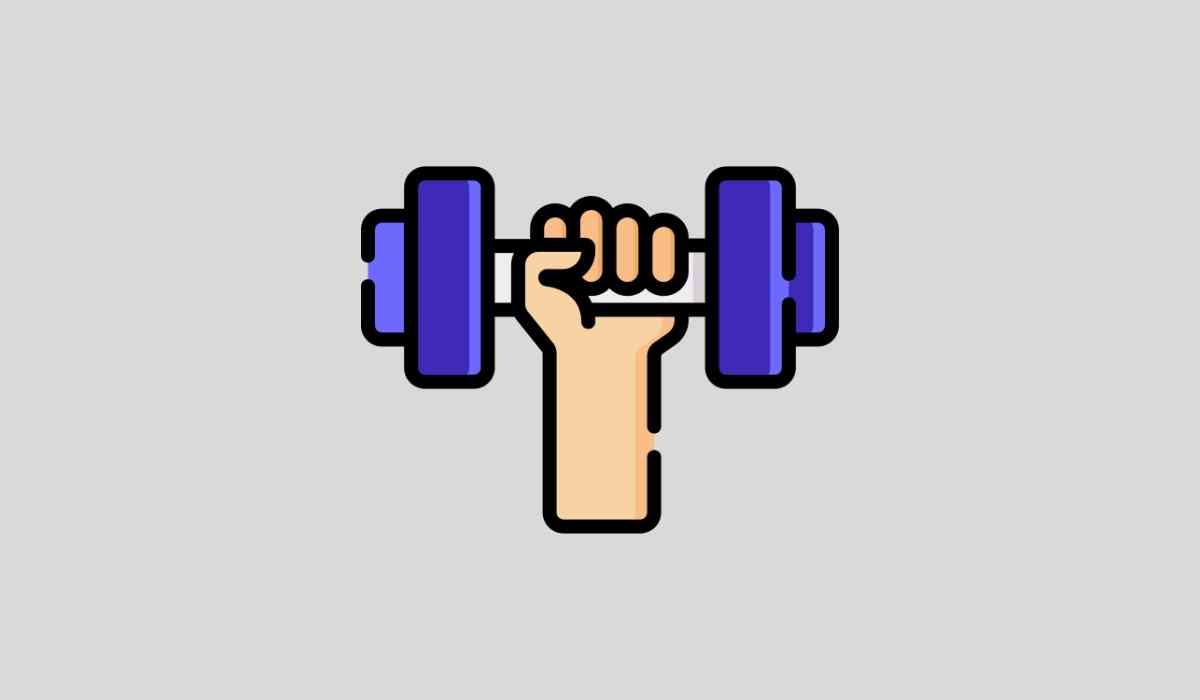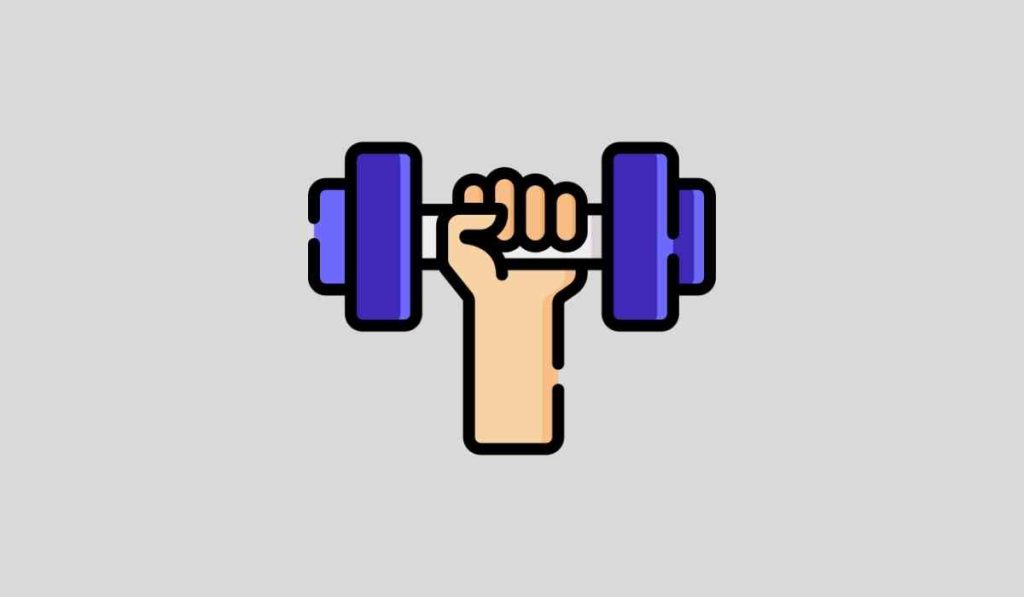 Dumbbells are probably the most useful gym equipment you can own!
You may not have space for a full squat rack or even a bulky weight bench, but if you've got a collection of adjustable dumbbells, you can work out in even limited space in your home.
And trust me, a dumbbell workout can be just as effective as any machine or bench-based training session!
Below, I'll share with you the best dumbbell tricep exercises you can do to build the muscles that are crucial for increasing arm size and strength.
All you need is a set of dumbbells, a flat weight bench, and you're good to go.
This is the perfect minimal-equipment workout to build serious tricep power and mass at home!
Let's do this.
Why You Should Train Triceps with Dumbbells
We all know that barbells are the best free weights for exercises like bench presses, overhead presses, squats, and deadlifts.
Every article comparing "dumbbells vs barbells" ultimately concludes that for large-scale muscle mass building, you can't beat barbells.
Stuck with Your Training in the Gym?
Join 12,000 lifters and athletes and sign up for FREE access to my 5-day email course on how to conquer the most common gym mistakes.
From goal setting to lifting technique, you will learn how to overcome the mistakes in the gym that are holding you back from getting bigger and stronger.
Unsubscribe anytime. No spam.
But where dumbbells really shine is in the "clean-up" portion of your workout!
Barbells are best suited for your standard heavy lifts, when you need maximum muscle engagement to build power.
But in the later portions of your workout when you want to pay closer attention to certain muscles or certain parts of your muscles, dumbbells make it easy to change up the "angle of attack" and focus on specific aspects of the movement.
This leads to some interesting benefits, including: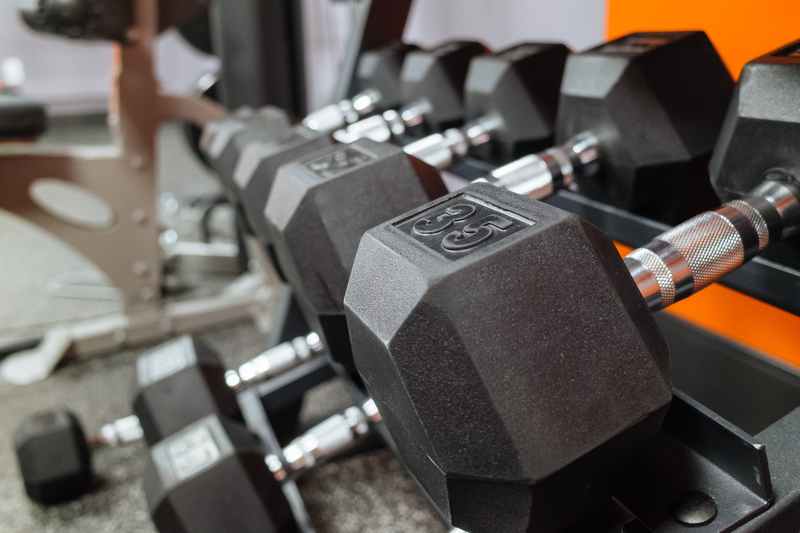 ⭐ Better coordination.
With a barbell, you're pushing with both hands together, so the barbell tends to move smoothly and remain stable.
However, dumbbells move independently of each other, so it takes greater coordination to keep them moving in concert.
As a result, you'll develop much better coordination in every other aspect of your fitness and athletic performance.
⭐ More secondary muscle engagement.
Barbells are stabilized by the combination of two arms working together.
Dumbbells, however, have to be stabilized by your secondary muscles keeping your arms moving through the controlled range of motion.
This leads to greater engagement of those secondary stabilizer muscles, which translates into greater overall functional strength. 
⭐ More intentional training.
With a barbell, it's easy to just power through a set and focus on pumping out the reps like a beast.
But dumbbells force you to pay attention to every part of the movement, to really be intentional with the way you raise/lower/move through the exercise.
You will develop better form and increased body awareness as a result of dumbbell training!
As you can see, while barbells may be more effective for building raw power and strength, it's still a great idea to incorporate dumbbell exercises into your workout!
The Best Dumbbell Exercises for Strong Triceps
1. Close Grip Dumbbell Bench Press
You know the bench press is the #1 exercise to build chest muscles, but it's also highly effective at shredding your triceps (and shoulders), too.
This variation on the dumbbell bench press targets your triceps specifically, forcing them to engage to the max to push up the dumbbells.
To perform this exercise:
Start lying on your back on a flat weight bench, with a dumbbell gripped in each hand.
Extend your arms to press the dumbbells up directly above your head. Hold them so your palms are facing each other, keeping your hands as close together as possible.
Bend your elbows to lower the weights to your chest. Keep your elbows as close to your side as possible, and aim to touch your wrists to the center of you chest.
Stop just before your wrists make contact, and push back up to full extension, keeping your hands close together throughout the press.
Pause at the top for a 1-count, then repeat.
2. Triceps Kickback
This is an excellent isolation exercise that engages only the triceps, making it highly effective at building power in your arm muscles.
See also: 6 Best Cable Machine Arm Exercises (Plus a 20-Minute Workout)
Just be aware that there is always a tendency to swing to facilitate the movement, so you'll have to make certain your movements are very controlled throughout.
To perform this exercise:
Place your right knee and right hand on a flat weight bench, gripping a dumbbell in your left hand.
Bend your arm at the elbow to let the weight hang down, but hold your upper arm tight and flat against your side.
Swing your left forearm back to kick the weight back and up. Lift until your arm is fully extended.
Slowly, without swinging, bring the weight back to your starting position, controlling the descent using your triceps (for highly effective engagement in the eccentric/lengthening phase).
Stop the weight once your arm reaches a 90-degree angle, pause for a 1-count to stop the weight from swinging, and kick back once more.
Repeat as desired on the left arm, then switch to your right side to finish the set.
3. One-Armed Overhead Dumbbell Extension
Overhead dumbbell extensions maximize tricep engagement and help to work all three "heads" of the triceps (where they connect to your arm bones).
By performing it one-handed, you focus on each limb at a time for more effective isolation.
It's an amazing "finishing" move that will help you push your triceps to fatigue for serious muscle-building results!
To perform this exercise:
Stand with a dumbbell gripped in your right hand. Adopt a neutral stance—feet spread shoulder width apart, spine straight, head held high.
Raise your right arm above your head, then bend at the elbow to lower the dumbbell behind your head. Bring your left hand up to rest on your elbow to keep the arm steady throughout the exercise.
Push the weight up until your arm is fully extended. Keep your elbow as unmoving as possible, letting your triceps do all the work. NEVER lock out your elbow at full extension, but stop while your triceps are supporting the weight.
Lower the dumbbell under control back to its starting position (behind your head).
Pause for a 1-count, then repeat as desired.
Complete the desired number of reps with your right hand, then switch the dumbbell to your left hand.
4. Skull Crushers
Skull crushers, also known as lying triceps extensions, are absolutely amazing for building serious triceps strength.
They focus on engaging all three heads (though the primary focus is on the long head) and encourage natural movement, isolating the triceps muscles as much as possible while still using the shoulders for stabilization.
This is definitely one of the all-time best dumbbell triceps exercises you can do, no question about it.
To perform this exercise:
Lie on your back on a flat weight bench, with a dumbbell gripped in each hand, palms facing each other.
Extend your arms to lift the weights. However, don't hold them directly over your chest, but instead shift slightly upward so the weights are held over your chin.
Bend your elbows to slowly lower the weights toward your head, allowing only your forearms to move. Keep your upper arms as immobile as possible—this maximizes triceps engagement.
Lower the weight until the dumbbells are either nearly touching your forehead or above the top of your head (depending on your arm length/shoulder position).
Push the weight back up to the starting position using only your triceps.
Pause at the top for a 1-count, then repeat.
5. Close Grip Dumbbell Push Ups
Push-ups are an amazing exercise to build bigger chest muscles, but by bringing your hands closer together, you encourage more focus on the triceps.
Because you use your bodyweight, push-ups develop more functional strength.
Adding the dumbbells as a raised platform beneath your hands allows you to go deeper into the push-up to develop greater arm strength and train through a greater range of motion.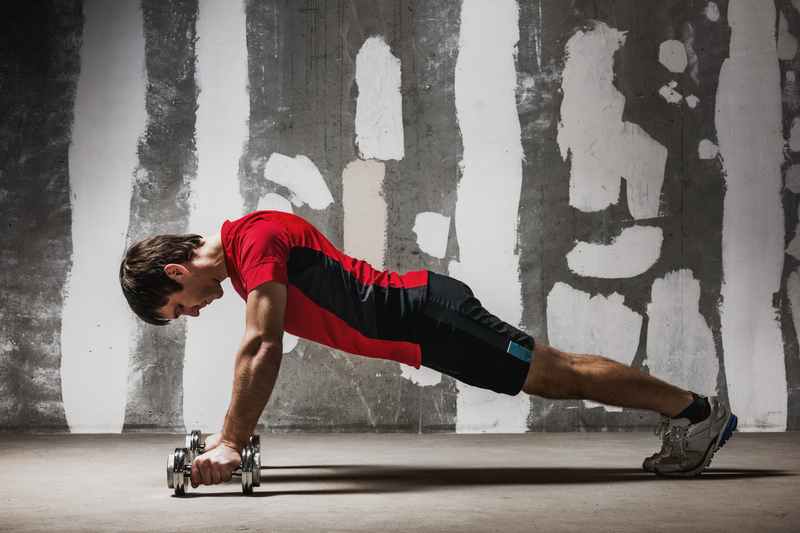 All in all, this is a truly amazing exercise for shredding your chest and triceps together!
To perform this exercise:
Start on your hands and knees. Place a pair of dumbbells under your chest, and grip the handles as you assume the plank/push-up position with your legs extended, your butt low, and your spine straight.
Bend your arms to lower your body toward the weights. Lower slowly and under control to maximize engagement during the eccentric phase of the exercise.
Lower until your chest touches the dumbbells (or as low as your wrists will allow).
Push back upward until your arms are fully extended (but your elbows aren't locked).
Pause at the top for a 1-count, then lower once more.
Repeat as desired.
20-Minute DB Workout for Bigger Triceps
Time to put all of these amazing exercises together into one highly effective workout you can knock out in around 20 minutes!
?️ Close Grip Dumbbell Push-Ups – 3 sets of 8-12 reps, with 30 seconds of rest between each set.
?️ Close Grip Dumbbell Bench Presses – 2 sets of 8-12 reps, with 30 seconds of rest between each set.
?️ Skull Crushers – 3 sets of 8-12 reps, with 30 seconds of rest between each set.
?️ Triceps Kickback – 2 sets of 8-12 reps, with 30 seconds of rest between each set.
?️ One-Armed Overhead Dumbbell Extensions – 2 sets of 8-12 reps, with 30 seconds of rest between each set.
And just like that, you're done!
Dumbbell Triceps Exercises – FAQs
What's the best dumbbell triceps exercise I can do at home?
It's difficult to quantify which single exercise is "best", because "best" is often determined by your end goals.
If you're working for raw power, you'll likely want to focus on bench presses, skull crushes, or extensions. If your goal is to increase functional fitness, close-grip push-ups help you to build strength lifting only your bodyweight.
And if you want to focus on your form and the range of motion in your triceps, the one-armed overhead dumbbell extensions are a game-changer.
What DB exercise hits all three heads of the triceps?
Most triceps exercises will hit all three heads, because the heads are merely connections where the muscles are attached to your arm bone and shoulder/elbow joints.
However, exercises like dips will focus on the short heads, while exercises like skull crushers will focus more on the long head.
Kickbacks and overhead extensions are most likely to optimize engagement of all three triceps heads, leading to more effective muscle-building overall.
The Bottom Line
Training your triceps using dumbbells can be an absolute game-changer!
Because you can focus on each arm at a time, you can compensate for weaknesses, address insufficiencies or imbalances, and pay close attention to your form.
You'll find your triceps will grow far stronger thanks to that concentrated dumbbell training. 
More Dumbbell Training Guides
We've grown a comprehensive library of exercises and workouts you can do with dumbbells.
Here are some more ways to chase down your muscle and strength building goals using dumbbells:
7 Best Dumbbell Exercises for a Strong Back (Plus Benefits and a 20-Minute Back Workout). Take your back workouts to the next level with these killer dumbbell back exercises, plus benefits of using DBs and a sample 20-minute back workout you can do with dumbbells.
5 Best Dumbbell Lat Exercises for a Strong, Muscular Back. Using dumbbells to train your lats has benefits over using machines or a barbell. Here are the best dumbbell lat exercises for building a strong back.
5 Best Dumbbell Biceps Exercises (and Benefits of Using DBs for Bigger Biceps). Get more from arms day with this detailed look at the best dumbbell biceps exercises, including why you should use DBs for booking your ticket to the gun show.
5 Dumbbell Chest Exercises Without a Bench (Plus Sample Workout). Want to get Chest Day on like a boss but don't have a bench? Here are some killer dumbbell chest exercises you can do without a bench, including a sample workout.