Kettlebells are one of the best things you can add to your workout arsenal. Here is a breakdown of the best competition kettlebells on the market, including key features, price, and more.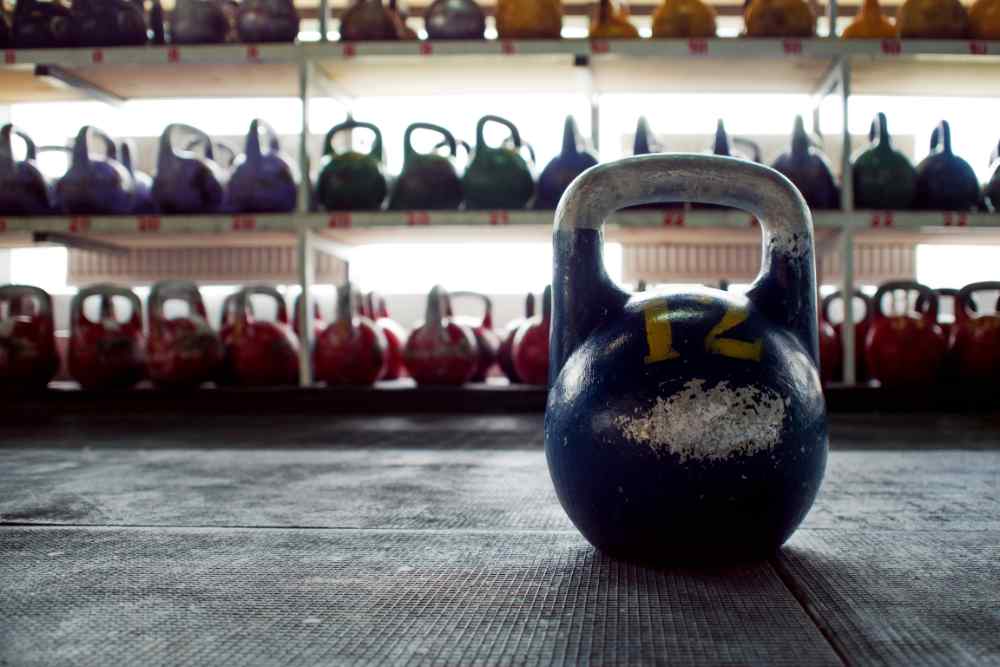 Kettlebells have long been one of my favorite weapons for developing power, muscle, stability, and explosiveness.
For how simple they look—basically a ball of steel or iron with a handle—they provide an endless number of benefits to athletes, gymgoers, and anyone who wants to get the most from their body.
? #1 Pick for Best Competition Kettlebells. Kettlebell Kings makes the top competition kettlebells on the planet thanks to superior build quality. Click here to shop Kettlebell Kings today.
While the design of kettlebells is straightforward, there are some significant differences in construction, shape, and ergonomics between competition and "regular" kettlebells.
Competition kettlebells are unique in that they retain the same dimensions from a 10lb weight to a 100lb weight. They are also generally made of steel (versus cast iron with regular kettlebells). The handle size is also tailored toward competition and one-handed movements.
But you don't need to be a competitive kettlebeller (I know, not a real word, but fun to say) to reap the benefits of this kind of kettlebell.
When it comes to choosing the right competition kettlebell, there are a few things to consider:
? Filling. Premium competition kettlebells are made almost entirely of steel while cheaper ones use fillers for weight. The fillers can make for slightly uneven weight distribution, but most lifters and athletes won't notice the difference.
? Weight. Kettlebells are designed primarily for ballistic movements like swings. Choose a weight for your kettlebell that provides resistance while also being light enough that you can swing with power and explosiveness.
? Cost. Fitness equipment is generally not cheap to begin with, and kettlebells are no exception. Competition kettlebells are also generally more expensive than regular cast-iron kettlebells.
Alrighty, with all that good stuff behind us, let's get into what you came here for.
Read on, find the right competition kettlebell for you and your workout goals, and get to swinging.
Kettlebell Kings Competition Kettlebells
⭐ Best overall competition style kettlebells
Kettlebell Kings are one of the best—if not the best—makers of kettlebells on the planet.
Their line of competition kettlebells are cast completely of steel, feature 35mm handles (they also sell models with a 33mm handle for people with smaller hands), and come in a staggering variety of weight options, from 18lb all the way up to a monster-level 106lb.
Yes, the price of these isn't small, with Kettlebell Kings Competitions bells starting at $172, but in this case, you get what you pay for. While cheaper made kettlebells are made with fillers or are cast in multiple parts, these bad boys are built from one piece of steel, with no seams or parts.
Designed for competition and with a handle that is excellent for one-handed exercises, Kettlebell Kings continues to put out the best competition kettlebell on the market. They are sold exclusively through their website below.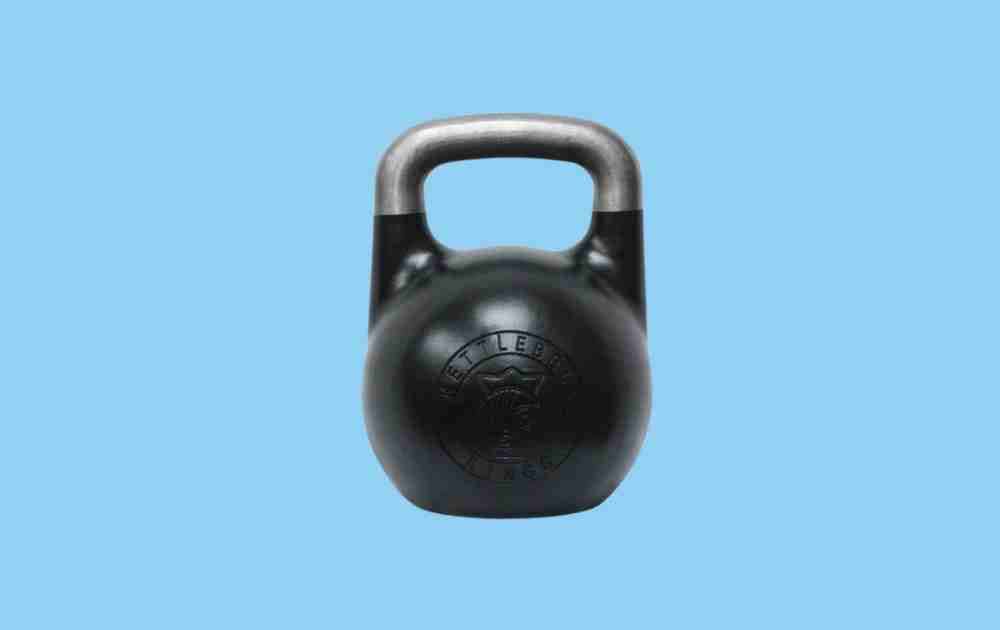 KHTO Competition Kettlebells
KHTO makes an excellent of competition kettlebells that are available for purchase through Amazon. Made with alloy steel, they do have fillings, using cement and iron on the inside for weight, while the handles are free of seams (unlike many heavier cast-iron kettlebells). The steel shell is treated specifically to prevent corrosion and each weight option has a different bright color to denote weight.
With a handle width of over 7", you will be able to blast away at all of your favorite two-handed swings with room to spare for your hands, while a 1.3" handle diameter gives you enough bar to grip for one-handed exercises and swings.
Available in weights from 10lb to 50lb, the KHTO Competition Kettlebells are very competitively priced, with the 50lb model costing approximately $139 (check Amazon for current pricing and availability).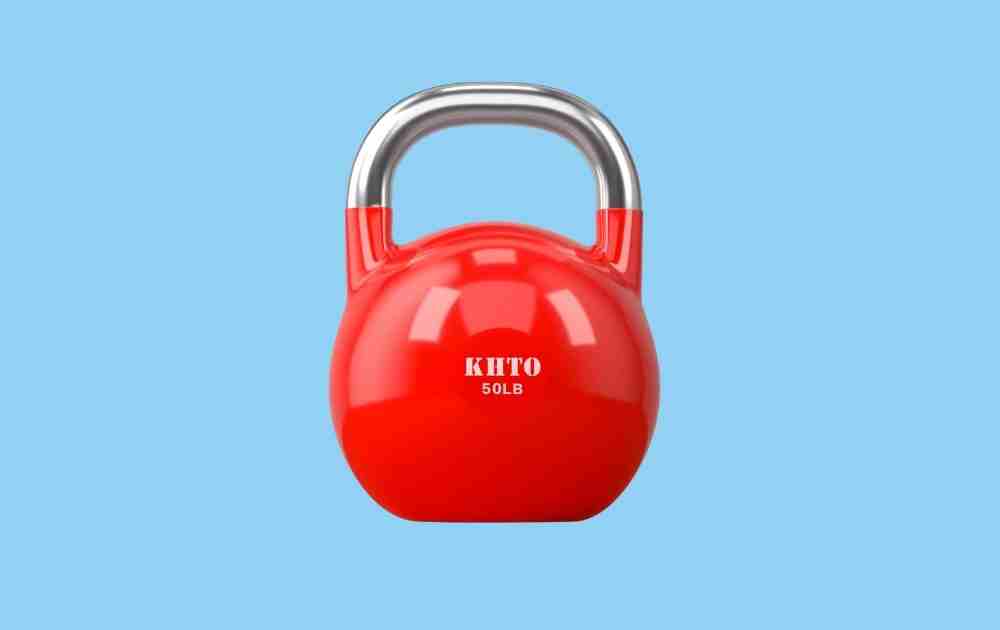 POWERT Competition Kettlebells
⭐ Best competition kettlebells on Amazon
Another low-cost option is the competition kettlebells produced by POWERT. Like the KHTO bells, the main "weight" of the bell comes from cement and shot. POWERT offers them in a range of weights, from 18lb up to 62lb (28kg), making them an excellent choice for athletes and fitness enthusiasts who want a higher range of weight options.
The shell is wrapped in bright acrylic that lists the weight of your KB. A seamless handle makes for a comfortable swinging experience, and the wide handle means executing two-handed swings isn't an issue.
These kettlebells get excellent reviews on Amazon, with people raving about the comfort of the handle, superior construction, and reasonable pricing (the 62lb model, for example, costs around $140—check Amazon for current pricing and availability).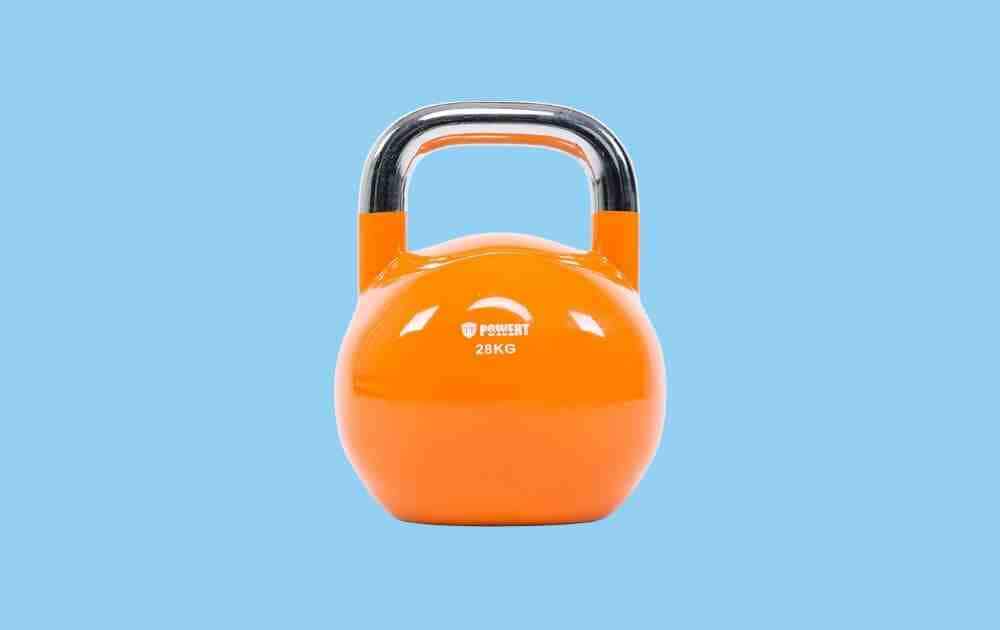 Rogue Fitness Competition Kettlebells
Rogue is one of my favorite makers of fitness gear. Whether it's bumper plates for home gyms or flat weight benches, Rogue makes awesome stuff.
This commitment to excellence extends to Rogue's competition kettlebells (I've also done a full breakdown of all Rogue's kettlebells in this comprehensive guide).
Rogue's Competition Kettlebells feature a 33mm handle width (slightly smaller than Kettlebell Kings), a flat base with a diameter of 5.5" and 123mm of distance between handles.
The front of the kettlebells is engraved with Rogue's logo and two colored strips at the base of the handle denote the weight (the backside of the kettlebell also lists the weight of the KB in both KG and pounds).
Even though Rogue's stuff can sometimes be prohibitively expensive, a cast-iron construction makes it an affordable competition kettlebell, with the 32kg (70lb) model costing just $134, which is very reasonably priced.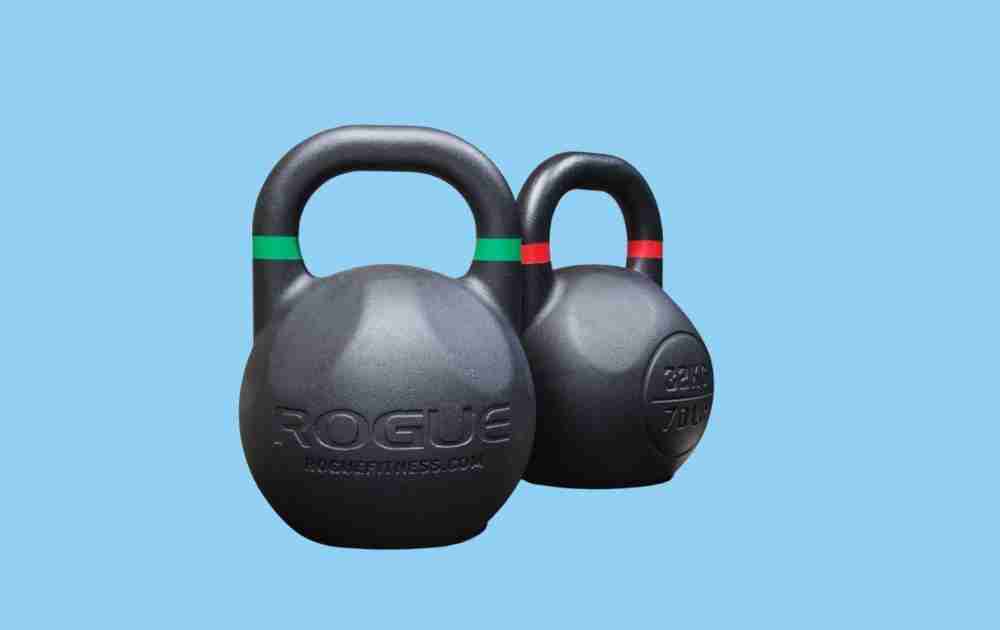 Kettlebell Kings Adjustable Competition Style Kettlebell
⭐ Best competition kettlebell for small workout spaces
Looking for more flexibility with weight options without having to stock up on a full line of kettlebells? Kettlebell Kings swings in to save the day with a competition-style kettlebell that is adjustable in weight.
Inside the bell is basically what looks like half of an adjustable dumbbell, where you can stack mini weight plates, in one KG increments, to adjust the weight between 12 and 32kg. Once you've chosen the weight you want, close up the bell and resume your workout.
The upfront cost of the Kettlebell Kings Adjustable Competition Style Kettlebell might make you take pause ($465 the last time I checked—click here to see current pricing at Kettlebell Kings' official website), but when you consider that buying seven separate kettlebells would easily cost twice as much, in the long run you are saving money.
For people who are on the go, or who want to declutter their home gym, or simply like the flexibility that comes with having seven different weight options in one kettlebell, this adjustable competition kettlebell is an easy win.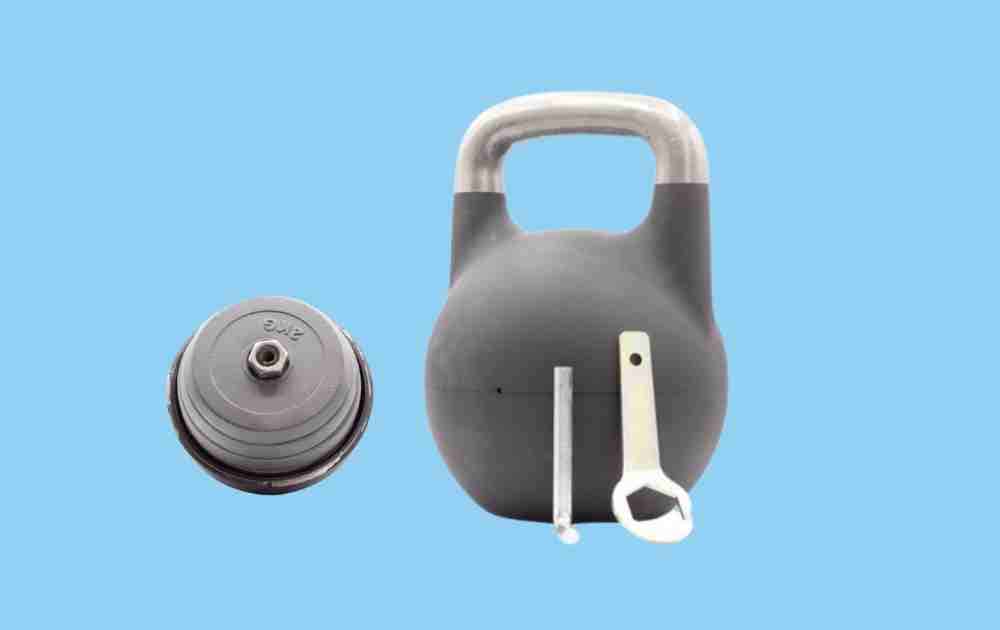 Recommended Reading
Over the years I've had the chance to workout with a wide variety of kettlebells, including cast-iron, competition, adjustable and more. Below are some more detailed guides for picking out the best kettlebell for you and your goals.
7 Best Kettlebells for Home Gyms. Kettlebells are a proven way to dominate your workouts. Here's a breakdown of the best kettlebells for athletes and gymgoers. Read our list and get to swinging.
Best Rogue Kettlebells for Cranking Up Your Workouts.  Looking to pick up a Rogue kettlebell? Here is a full rundown and reviews of the best Rogue kettlebells for demolishing your workout goals.
5 Best Adjustable Kettlebells for Killer Home Workouts. Curious about adjustable kettlebells? Here's a detailed look at the best adjustable kettlebells for every kind of budget and athlete.