Read about the best ankle weights for improved fitness and strength. Choose the one right for your fitness goals and dominate your workouts.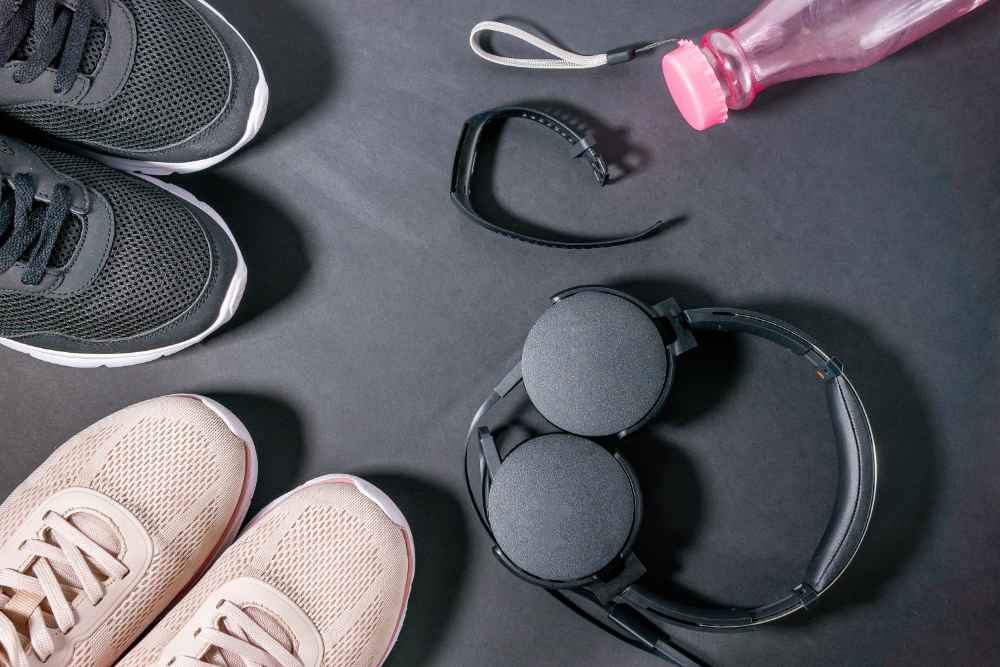 With the right ankle weights you can seriously level up your home training game.
Whether it's building muscle, improving cardiovascular fitness, or improving sport performance, ankle-weights are an essential tool for getting stronger and fitter.
But which ones are the best for you and your fitness goals?
Read on for our breakdown of the best ankle weights on the market, choose the ones that fit your fitness goals, and go forth, dominating your workouts!
Let's do this.
CAP Barbell Adjustable Ankle Weights
⭐ Best ankle weights for advanced workouts
CAP Barbell makes a metric ton of commercial and home gym equipment. Whether it's weight lifting gloves for women, weighted vests or power racks, CAP Barbell has you covered.
Their adjustable ankle weights are a one-size-fits-all weigh 10-pounds each (20 pounds total), feature a hook and loop Velcro buckle, and each ankle weight has five 2lb steel shot weights.
Durable, easy to fasten, and adjustable, CAP Barbell nails it with these ankle weights that can be used for resistance training as well as weighted cardio.
Price-wise, they come in at around $25 (check Amazon for current availability and pricing).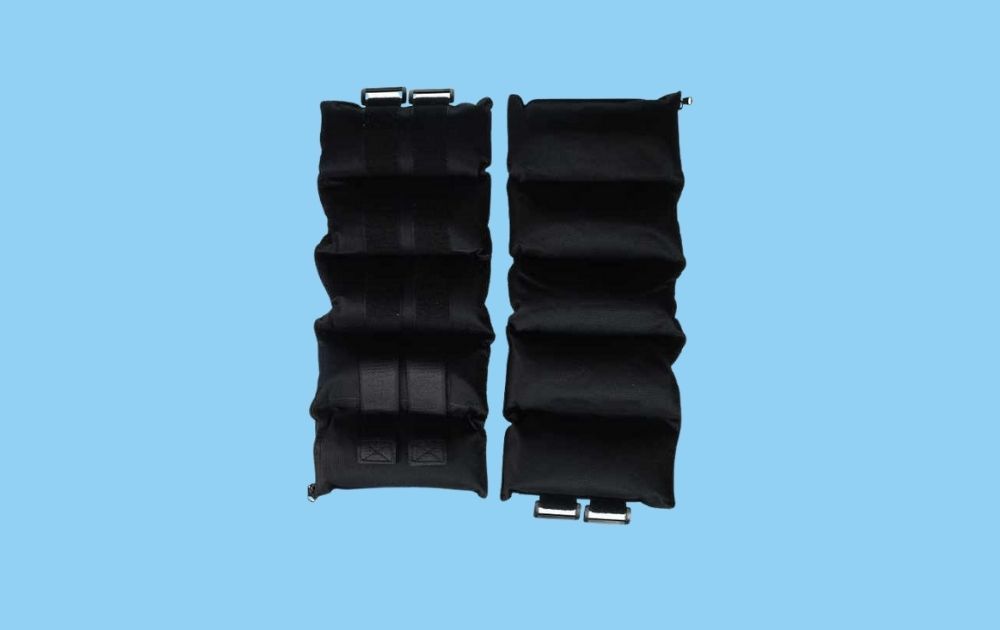 Amazon Basics Adjustable Ankle Weights
Amazon isn't just the biggest marketplace on the planet, they are now also producing their own lines of fitness equipment, including rubber hex dumbbells and kettlebells.
My favorite feature of their ankle weights is the double Velcro strap that provides an extra secure and custom fit around the ankle (could be used just as easily on your wrists, too).
Each strap weighs 5-pounds and has pockets to adjust weight where necessary. (Amazon also sells these in 2.5 pound versions—check here to learn more about those.)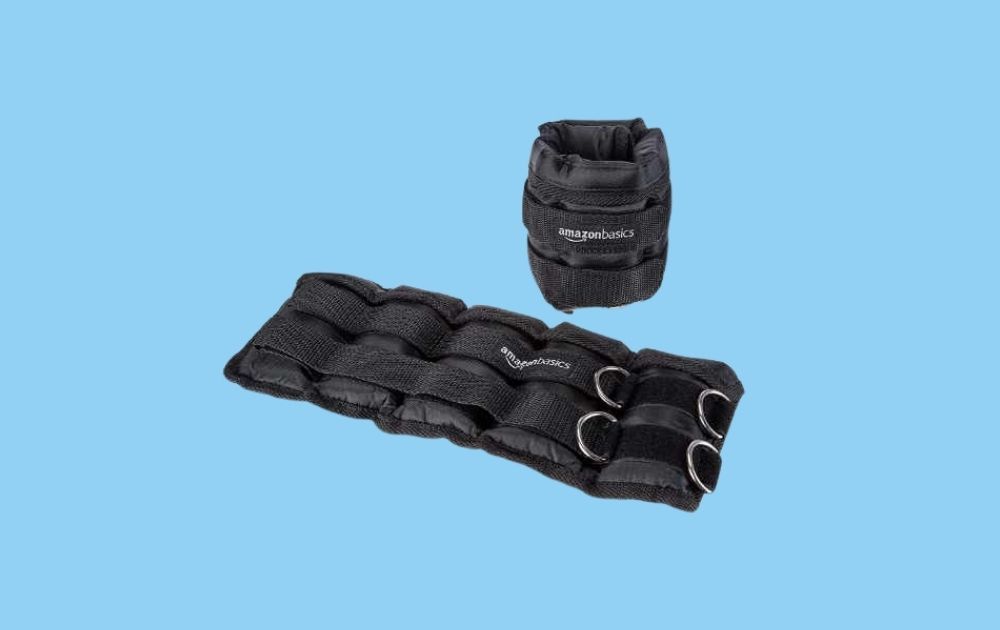 Sportneer Ankle Weights
Sportneer is another one of my preferred home gym equipment makers—their muscle roller stick is quite literally sitting on my desk as I write this.
Available in a range of sizes and colors, from 2lbs each up to 6.5lbs each, Sportneer's ankle weights tighten with an extra-wide Velcro strap that keeps the weights from riding up and down your ankles when working out.
Double-stitched, with removable weight packets to adjust weight, and with a sturdy D-ring to lock into place, the Sportneer Ankle Weights are an awesome way to level up your bodyweight training.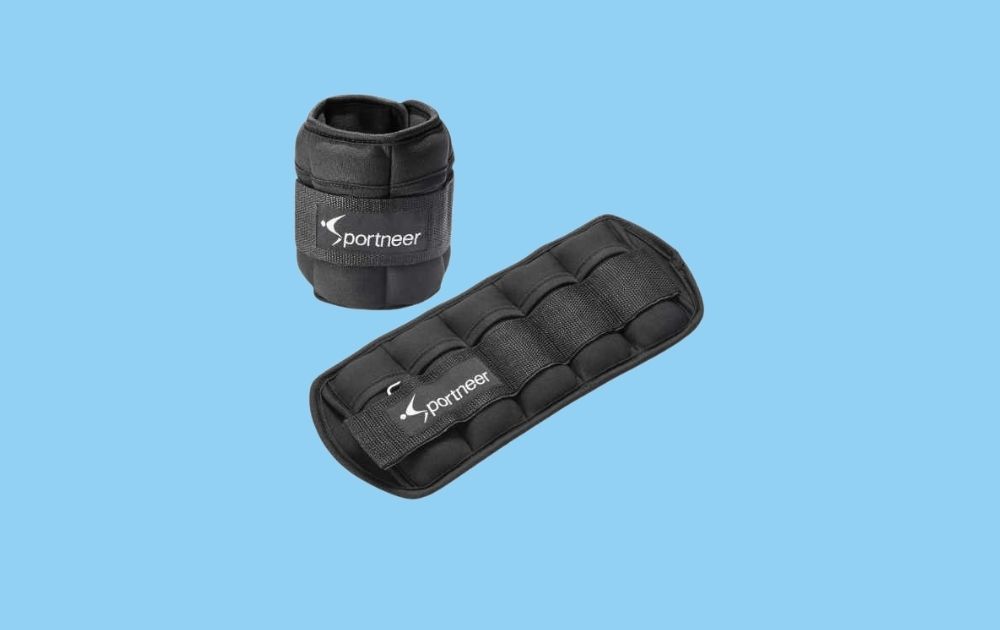 AllPro Aqua Power Ankle Weights
⭐ Best waterproof ankle weights for pool workouts
Most ankle weights are super not designed for use in the water. They steel shot or sand with polyester and nylon exterior will soak up water, and in the case of the sand and pellet-filled weights, will leak out a dark yucky goo when you get out of the water.
The AllPro Aqua Power Ankle Weights are designed specifically for aquatic use, especially water aerobics.
A thick neoprene rubber shell (neoprene is the same stuff wet-suits are made of), the weights don't soak up water and dry better. They are also quite soft on your skin.
Tightened with a Velcro strap for a customized fit, the total weight of the ankle weights is five pounds.
Users love them but note that the fabric will deteriorate over time due to harsh pool chemicals. This isn't a product defect, but a reality of submerging fabric in what is essentially a solvent for extended periods of time.
You can significantly extend the life of the weights by spending a couple of moments rinsing them with fresh water after each use.
If you are looking for ankle weights specifically for lap swimming, I would recommend using something like a swimmer's parachute—it adds more horizontal resistance compared to vertical resistance, helping you get faster.
The AllPro Aqua Power Ankle Weights are a little pricier (almost $40 the last time I checked—click here for current pricing over at Amazon) but well worth the investment if you plan on cranking up your training in the pool.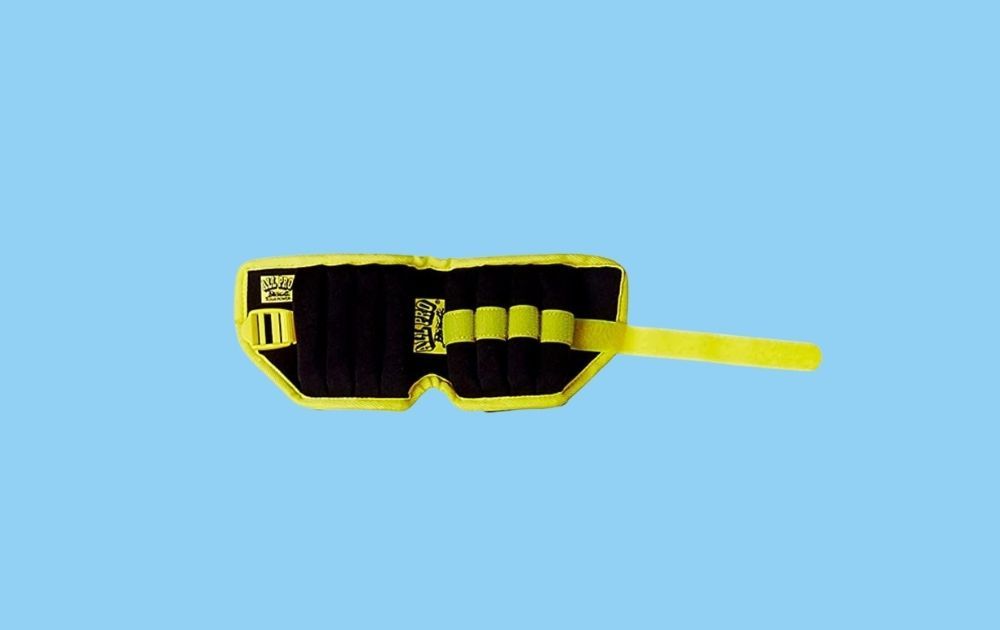 KURUN Ankle Weights with Reflective Strip
⭐ Best ankle weights for nighttime walking
Walking outdoors is awesome, whether it's as a form of active recovery, power-walking, or just to let the dog out. When you are out on the sidewalk and/or road, safety is priority number one, especially when the sun goes down.
The KURUN Ankle Weights feature a pair of reflective strips which make you visible under streetlights and in the light of a vehicle's headlights.
KURUN gives you plenty of style options, too, with ankle weights in green, blue, grey, and more. They are sold in weights ranging from 1-lb a pair up to a 10-lb pair.
In sum, KURUN nails it with versatility, safety, and even pricing, with their ankle weights costing between $13-29 depending on the color combination you are after (click here to see current pricing and color options).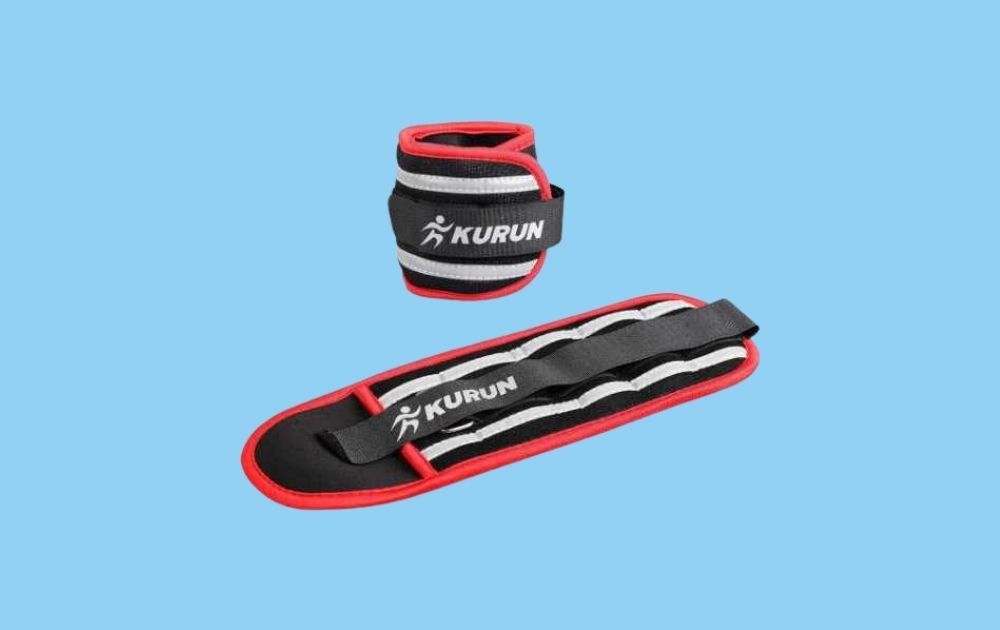 Bala Bangles Adjustable Ankle Weights
⭐ Best stylish ankle weights
These stylish ankle weights (which can be just as easily used as wrist weights) were an instant hit when they appeared on Shark Tank in 2020, with all five "sharks" wanting in.
The look of the weights pretty much says it all, but the function of them is excellent, too. The actual weights are small stainless steel bars wrapped with silicone.
The weights are secured around your limbs with an elastic and Velcro clasp, eliminating sliding while also hugging your skin without chafing.
As you might expect, the Bala Bangle adjustable ankle weights aren't the cheapest option on this list, with prices ranging from $49-79 (click here for current pricing on Amazon).
But if you want something that you can wear daily with both athletic apparel and more casual attire, the Bala Bangles ankle weights are a killer (and great-looking!) way to level up your fitness.