Weightlifting gloves protect your hands, help you lift more weight, and make training safer. Here is a breakdown of the best women's weightlifting gloves.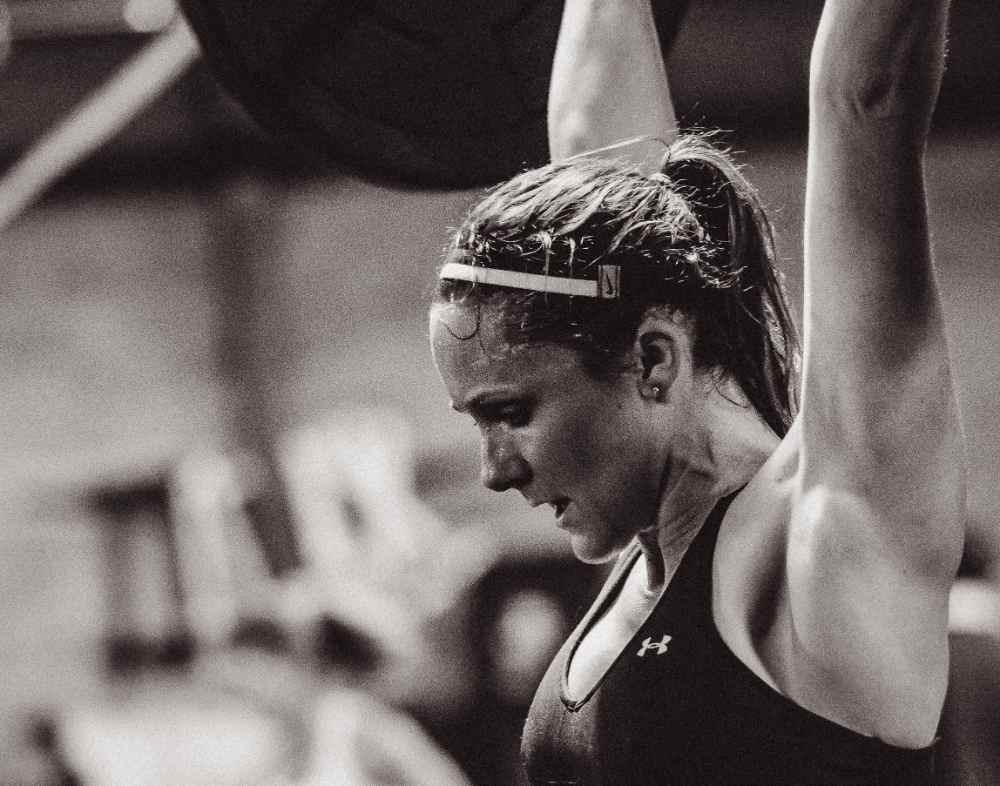 No matter how much time you spend in the gym, you know that the equipment you use for working out makes a big difference.
Whether it's the right shoes, sweat-wicking clothing, or even a bangin' playlist, the gear you bring to your workout influences how well things go.
Weightlifting gloves are an essential piece of gear.
After all, they:
Protect your skin. Blisters and chafing happens. Knurled barbells can shred up skin on your palms.
Maintain grip on the bar. Sweaty palms and heavy weights are a bad combination. Gloves keep our hands (and the weights we are lifting) in our palms.
Stronger lifts. As you get tired over the course of a workout, our grip weakens. Gloves help keep our grip strong and secure.
Lifting gloves come in a variety of shapes and designs.
Some are designed for maximum breathability, others for wrist support, and some focus heavily on bar retention and grip.
Here's a breakdown of the best weightlifting gloves for women.
Trideer Workout Gloves for Women
One of the key features you should look for in the right pair of weightlifting gloves is a no-slip grip. Trideer's gloves help you grip the weights—whether it's your favorite kettlebell or rubber dumbbells—and not worry about them slipping out of your hands.
The palm of the gloves is a silica gel, which gives excellent grip. The mesh fiber of the gloves is breathable and exceptionally light, ideal for when you are burning up a storm in the gym.
Trideer sells them in small and large sizes, and lifters who don't go for the hot pink can choose from three other colors. They retail for around $15 (check Amazon for current pricing and stock).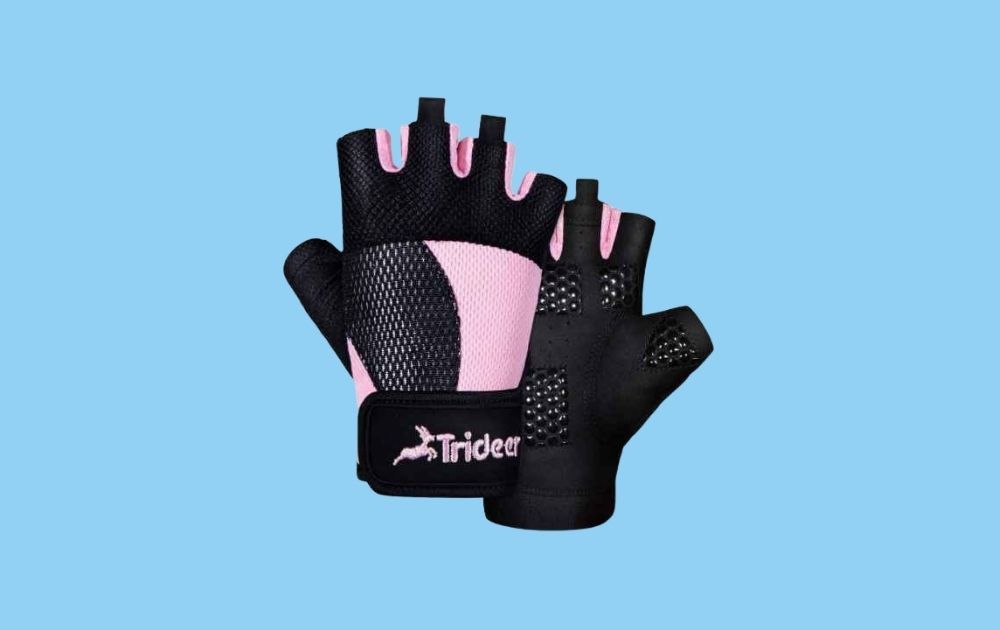 Harbinger Women's Powerlifting Gloves
Harbinger makes quality gear for athletes and gymgoers. I've had a chance to give their weightlifting straps a rip (and liked them!) and my wife swears by their belts, which is one of my recommended weightlifting belts for women.
Harbinger's weightlifting gloves are comfortable, easy to put on, and provide excellent grip and comfort when working out, whether it's on a barbell or gym machines.
A Velcro pad makes tightening the glove easy, a leather-padded palm protects your hand. The shell of the glove is a breathable mesh.
These gloves are available in a variety of colors and sizes, giving you some aesthetic options to go with a very reasonable price point (we bought ours for $13—check Amazon for current pricing and availability).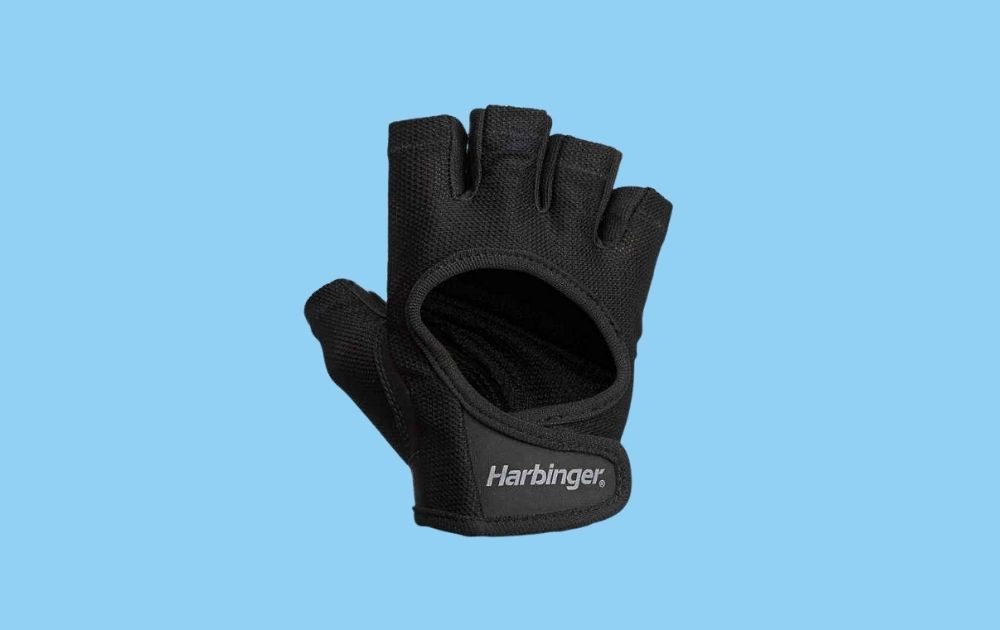 RIMSports Weightlifting Gloves
Best women's weightlifting gloves with wrist support
For women looking for more wrist support with their gloves, RIMSports makes a comfortable and breathable glove that protects your wrists.
The hook and loop wrist straps can be easily tightened with Velcro for a customized and secure fit. The glove itself is made of a blend of leather and spandex, providing an ideal mix of durability and stretch.
RIMSports sells these in a wide variety of color combinations, and you get the added wrist support for just a couple of dollars more than the no-frills gloves listed about.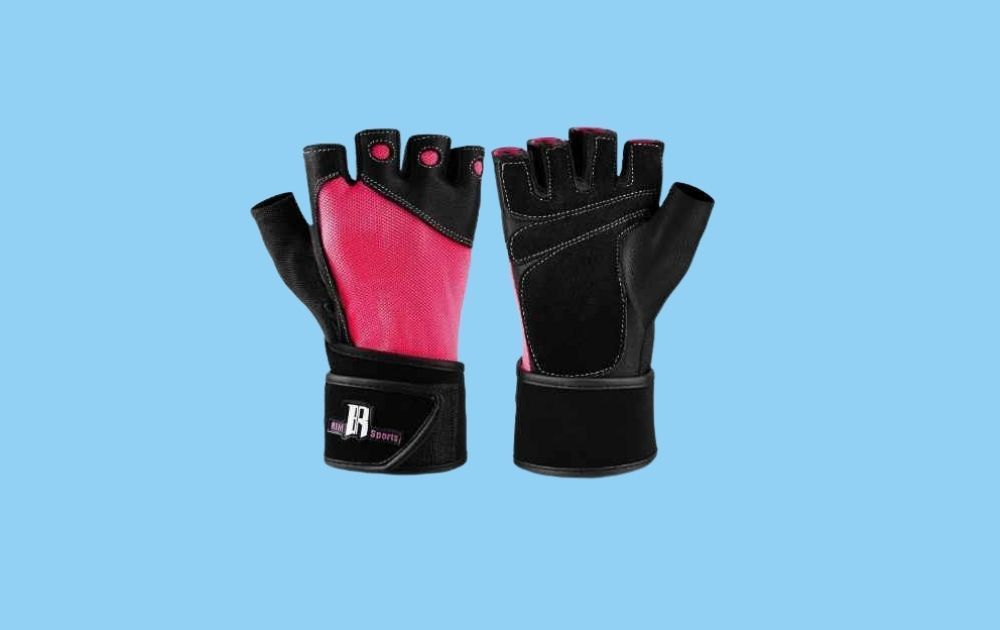 Grip Power Pads Weightlifting Gloves
Looking for weight lifting gloves that provide maximum grip? These gloves, made by Grip Power Pads, is covered in rubber pads to lock in your grip on your weights or bar.
Loops on the fingers make pulling the gloves on and off painless (very handy when you are getting sweaty!), a Velcro pad secures the glove on your hand, and the rubberized grips, 13 in total, will ensure a safe and grippy workout.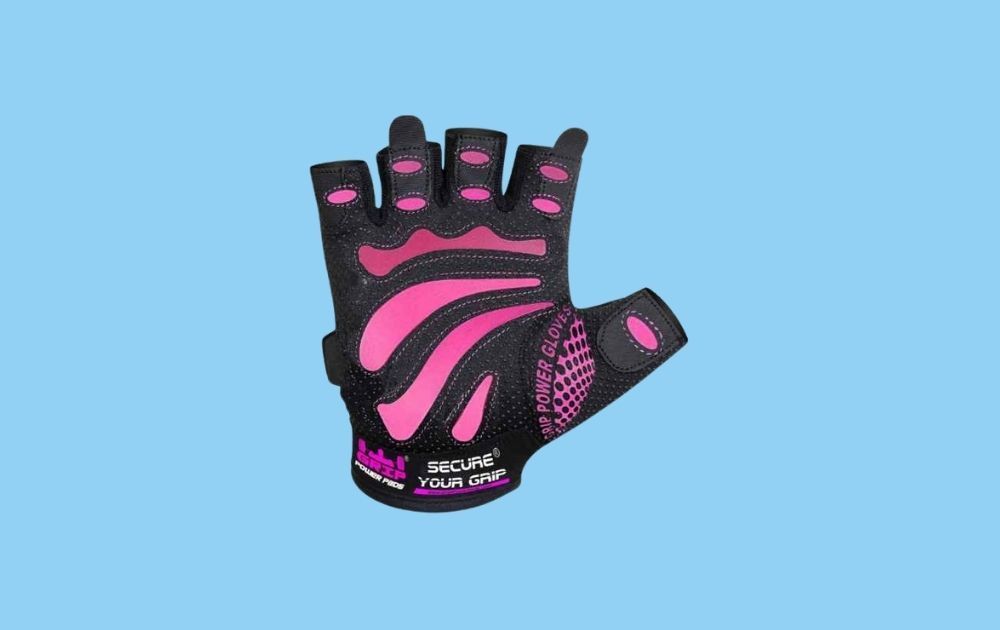 Contraband Pink Label Micro Women's Weightlifting Gloves
Best minimalist women's weightlifting gloves
Full fingered lifting gloves can be really hot, bordering on uncomfortable. During the winter, my lifting gloves make it about halfway through my garage workouts before they come flying off.
Contraband's Micro lifting gloves gives you a ton of palm and finger protection without having to completely wrap your hand and palm.
Padded leather and silicone pads protect you from callouses and skin gnashing, and the gloves are small enough that you can easily wear your fitness tracker on your wrist without it getting in the way.
Contraband sells them in four different colors, tabs make removing the gloves easy, and silicon beads maximize your grip on your fitness equipment of choice.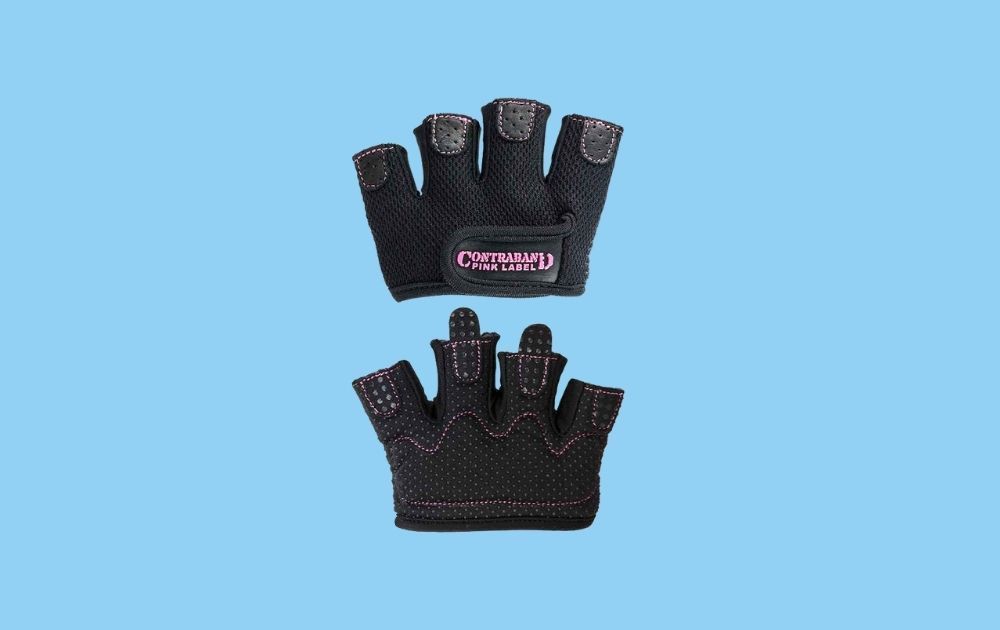 SIMARI Women's Weightlifting Gloves
The SIMARI Weightlifting Gloves are another excellent option for women looking for wrist support when training. A backless design and mesh exterior shell make the gloves breathable.
A thick wrist wrap, closed and secured with Velcro for a custom and snug fit, gives your wrist extra stability. The palms of the gloves are made with foam, buffering the impact of handles and bars, with soft rubber pads to secure your grip.
The best part of the SIMARI gloves is the long wrist strap, which is wrapped around your wrist nearly two times over (depending on the size of your wrist, obviously), which really gives the wrist and hand a sense of stability.
Sold in a variety of colors, SIMARI backs their spandex fiber gloves with a complete satisfaction guarantee and they are available for under $20 (check Amazon for current pricing and availability).