The aerobic stepper is an old school tool for working out at home. Here's your list of the best aerobic platforms for crushing your workouts.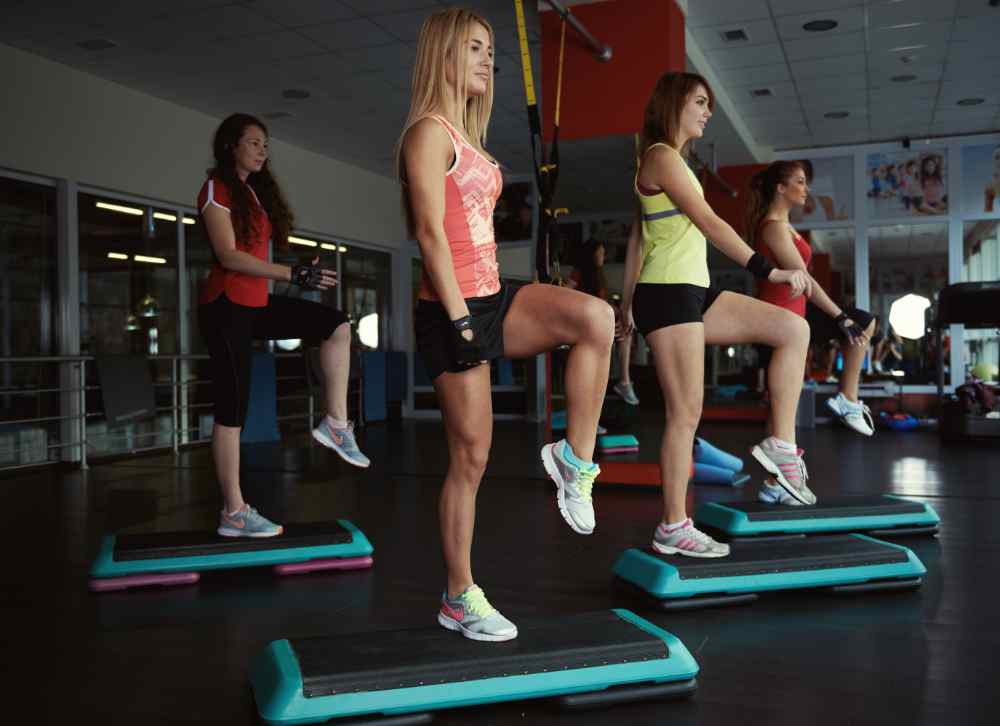 Aerobics and aerobic steppers were the Big Show during the 1980s fitness craze. Tight spandex, bright colors, and peppy music made aerobics fun, loud, and excellent exercise.
Although they face a lot more competition nowadays, aerobics and steppers have lasted the test of time because of their versatility and low-impact path to explosive and fun workouts.
Steppers are relatively low-cost, adjustable and are a Swiss Army knife of workouts and exercises. Aerobic steppers can be used as a bench (I've used one as back support when doing hip thrusts, for example) and as a plyometric box.
There are a plenty of different aerobic steppers out there, with varying prices, bells and whistles, and more.
Below is a breakdown of the best aerobic steppers for exercising at home, including key features and what to look for.
Read on, pick the aerobic stepper that matches your workout goals and budget, and let's get to steppin'!
The Step Original Aerobic Platform
⭐ The O.G. stepper
The one that started it all, the Step Original Aerobic Platform has decades of experience in building a superior stepper.
The platform is designed to handle up to 275lb of weight, has non-skid rubber feet (because safety first, after all!), and has an adjustable height of 4 to 6".
The platform is covered with grooved rubber for added grip when working out and the structure is high-density polyethylene that is made in the United States. The Step Original Aerobic Platform is available with either 2 risers ($29) or 4 risers ($50).
Durable, easy to adjust, easy on the wallet, and backed with a three-month warranty, the Step Original Aerobic Stepper is the original and the best aerobic stepper for home workouts. Check Amazon for up-to-date shipping and availability.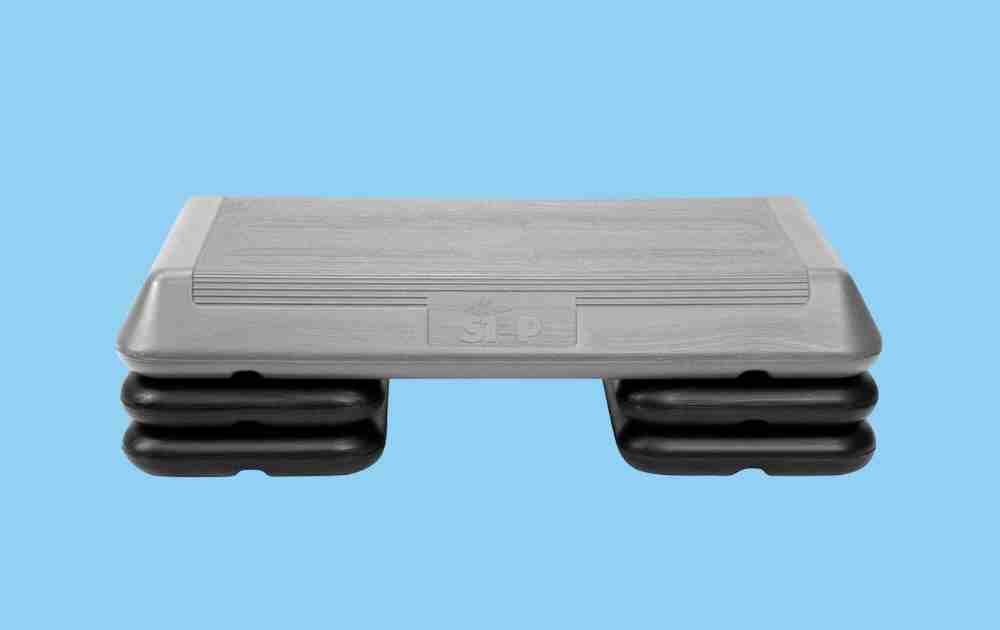 Power Systems Fitness Deck
⭐ Best aerobic stepper + workout bench combo
Working out at home has a lot of perks and benefits—no line ups for equipment or time spent getting to the gym and back—but one of the main drawbacks is limited space.
The Power Systems Fitness Deck tackles this problem head-on with this intelligently designed aerobic stepper. Part adjustable workout bench and part aerobic stepper, it is wildly versatile, with height options of both 8" and 14" for step-centric workouts.
The bench can also handle up to 330lb of weight. Reebok sells a similar version of the Fitness Deck, but at a significantly higher price point, making this combo stepper an excellent choice for the money.
Storage is a piece of cake—simply lock it into its lowest position and it can be tucked away under a bed or into a closet. Amazon frequently sells out of these (check here to see up-to-date availability), so if you can get your hands on one, do so.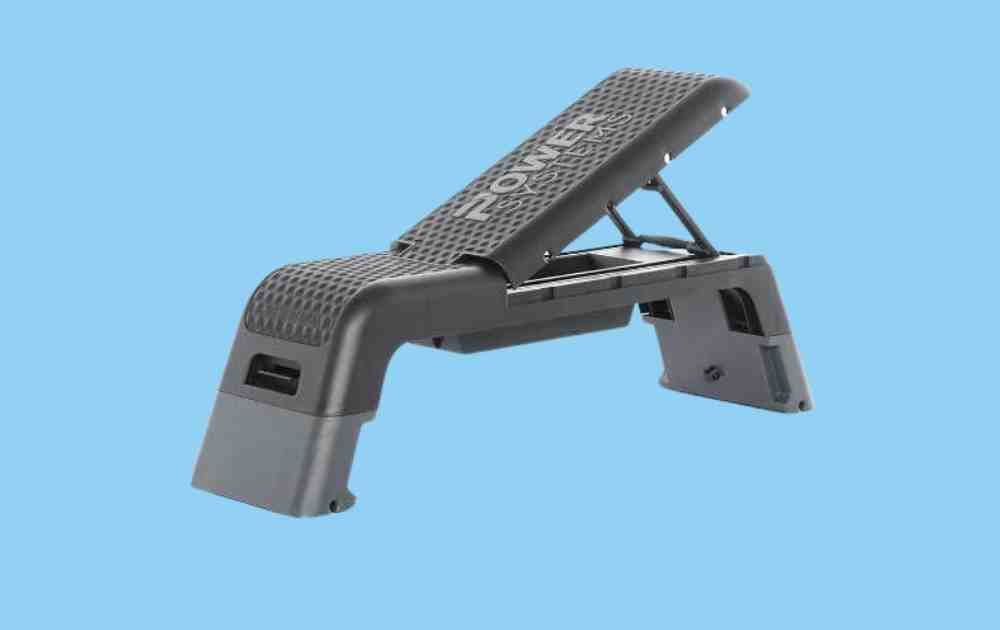 Yes4All High Step Aerobics Platform
⭐ Best aerobic stepper for very small workout spaces
The reality of home gym equipment is that lots of us don't have the room for a full-size stepper at home. That's where the Yes4All Aerobics Stepper rolls in to save the day.
With just a 16" by 16" footprint, this little fella packs a lot of height (up to 12") with four risers, and a sturdy 275lb weight limit.
Yes4All makes some of my favorite workout equipment, including cast iron dumbbells, cable machine attachments, and dumbbell sets, and I've been consistently pleased with the quality of their stuff.
Even though the footprint is smaller than full size steppers, it's remarkably sturdy and wobble-free, ensuring that even if you are tight on space at home, you can still get a killer workout in.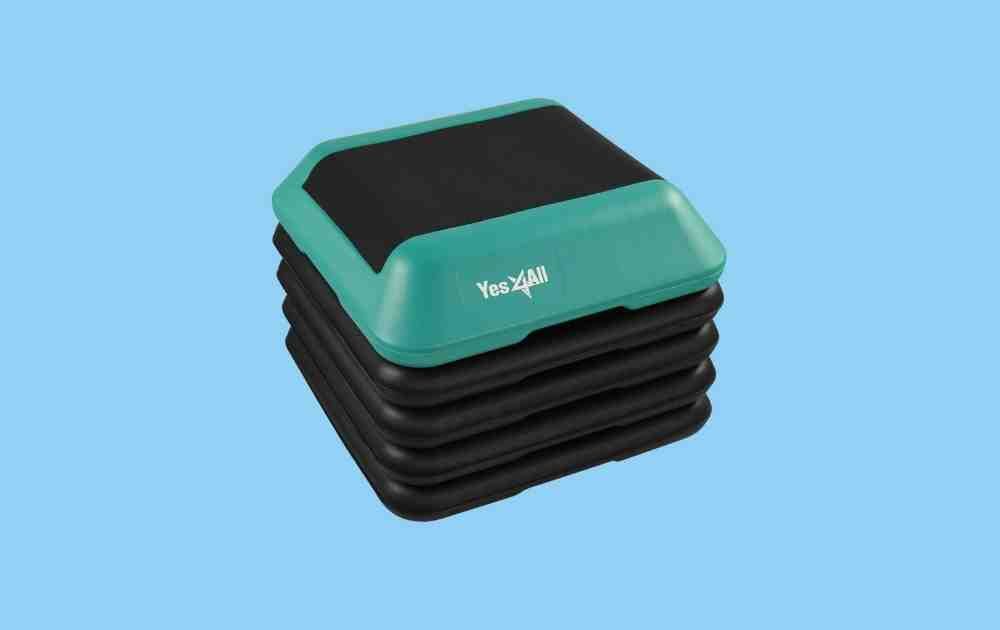 Yes4All Aerobic Stepper
⭐ Best stepper for color choices
Another entry from Yes4All is this more traditional and full-size stepper. While many steppers are painted and made in drab gray tones, this one is available in a wide range of colors to brighten up your workout space. Black, blue, green, and two different shades of pink give you serious color options.
Easy to adjust, with options to raise the platform as high as 8", the Yes4All Aerobic Stepper is ready for your most aggressive workouts with a 300lb weight rating.
The platform is grooved rubber that gives your feet a safe and stable landing, and the risers are wide enough with a slip-free coating that the stepper won't slide around on carpet or wood flooring.
Wildly raved about on Amazon (over 4,100 five-star reviews and counting—click here to read them on Amazon) and priced competitively ($55), the Yes4All Aerobic Stepper is an excellent stepper that gives you color options.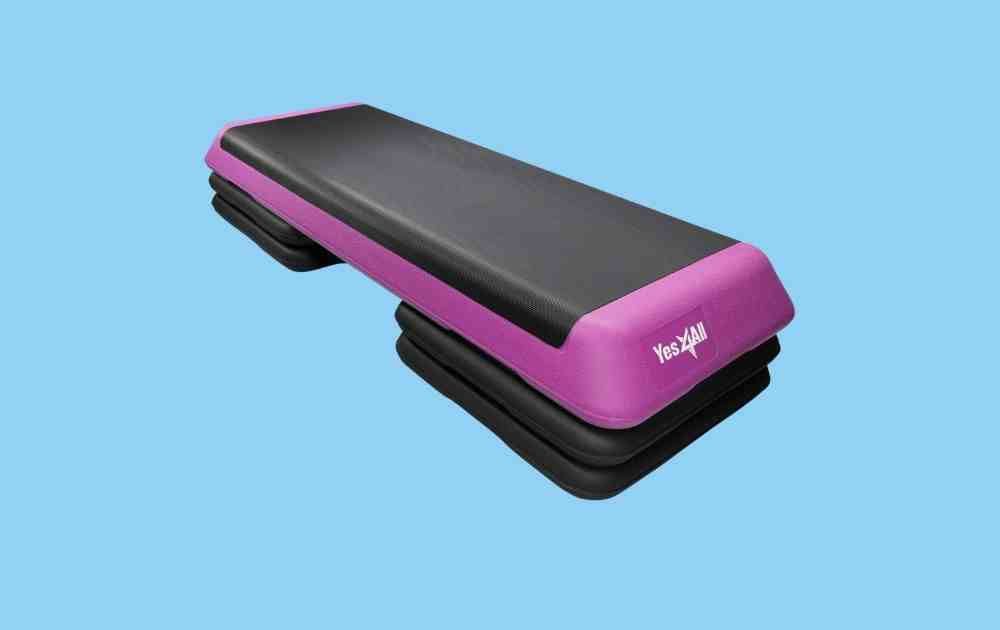 Jaxpety Aerobic Stepper with Risers
While not as adjustable with heights as some of the other steppers on this list, we had to include the Jaxpety Aerobic Stepper because it's an absolute tank, rated to handle up to 440lb.
The stepper is very light, under 10 pounds, which also makes it a great pick for people who are on the go or who want to mix up where they do their workouts.
Jaxpety covered the top of the platform with a diamond-shape grooved rubber that makes it non-slip and the bottom of the deck is padded to protect wooden and gym floors.
Very well-reviewed on Amazon, users consistently rave about the sturdiness and portability of this heavy-duty aerobic stepper.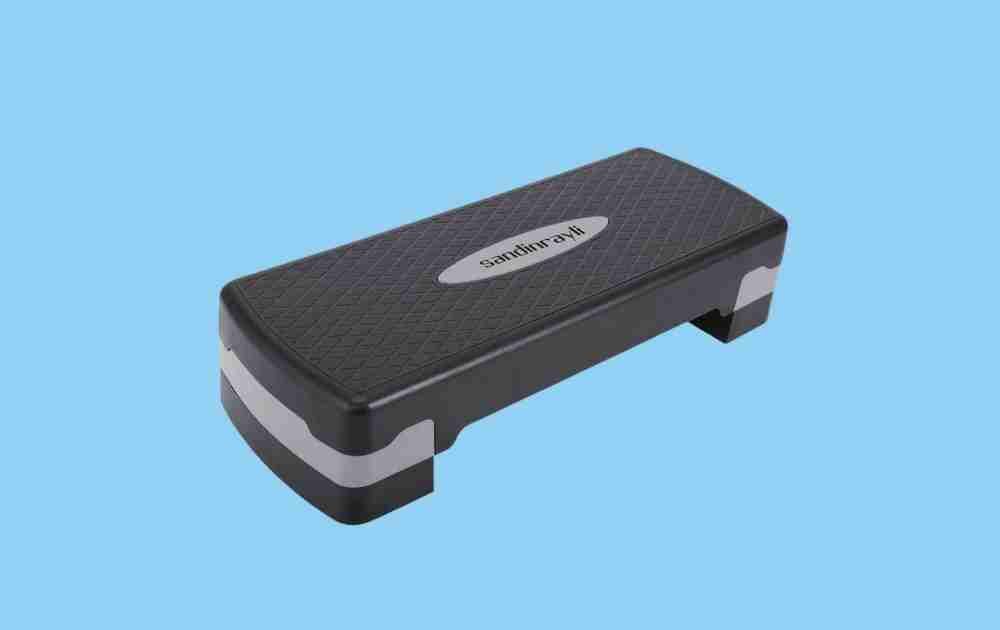 Reebok Pro Original Aerobic Stepper
Reebok is one of the first names that comes up when I think about aerobics and aerobic steppers, thanks mainly to the white Reeboks my mom used to wear when doing aerobics in the living room during my childhood.
The Reebok Pro Aerobic Stepper is a heavy-duty stepper that I like for stepping but also doing heavy hip thrusts (I've leaned against one of these steppers and comfortably hip thrust 400+ pounds, so you know it can handle a hard workout).
It's available in three different color combinations, including a stealth black and red and a bright white/blue/grey combo that I really like. The surface of the platform is a raised bubble texture, producing a slip-free surface, and with three height adjustments (up to 10"), this Stepper is a tank that looks great and will help you dominate your workouts.
The Reebok Pro Stepper is a little more expensive, and depending on the color options you choose, could run you over $100 (check Amazon for current pricing and availability).