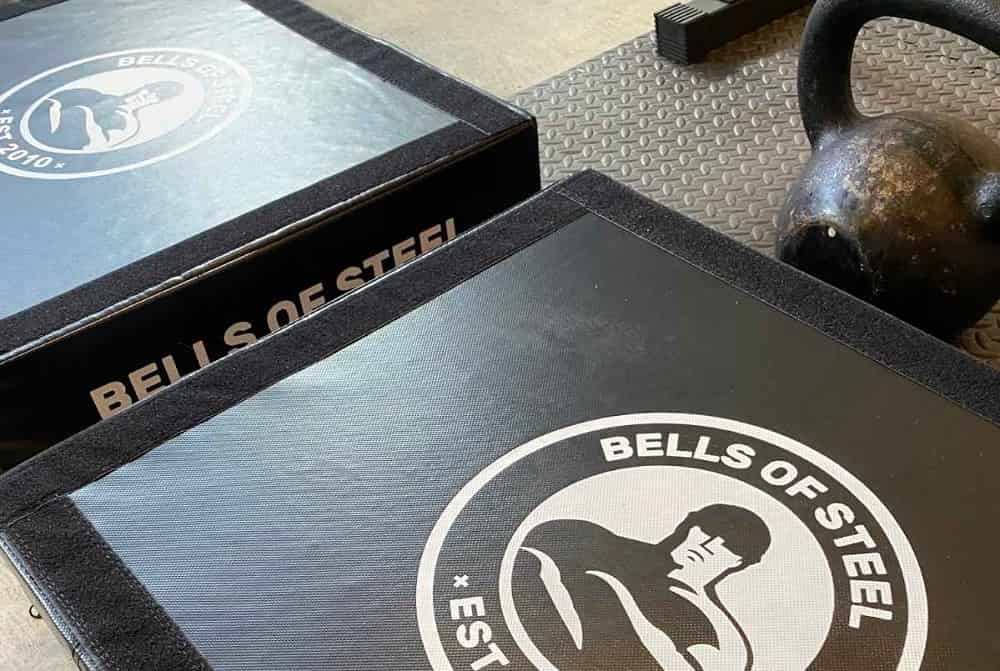 There isn't much better than building out your own home gym.
No line ups.
No commute.
And no one telling you to turn down your pesky hippity-hoppity music.
One of the key parts of lifting heavy stuff at home is protecting your floors and reducing the vibration and noise that happens when you pick up heavy things and put them down.
Whether you want to train quietly to prevent your downstairs neighbors from hating you or you want to protect your floors (and gym equipment) from cracking and breaking, silencer pads are a must.
And my favorite deadlifting/weightlifting pads are the pair made by Bells of Steel.
Below is a deeper look at these pads and why you should add them to your home or garage gym.
Bells of Steel Deadlifting Pads – The Rundown
If you've never used deadlifting pads before, you will be surprised by how firm they are.
Essentially, they are built out like the foam-stuffed plyometric boxes that litter most gyms and athletic training facilities.
Here are some of the key features of the Bells of Steel pads:
The pads are heavier than you might expect, which is good. This means they will not slide around less under use. They weigh 20 pounds per pad.
Handles on the side make carrying and storing the boxes easy between workouts or simply if you want to clear the floor for different exercises.
Velcro strips on the bottom and top of the boxes means you can stack boxes and "lock" them into place with the Velcro. This means you can use stacked pads for hang cleans/jerks or even use them as a plyometric box.
Bells of Steel logos across the top and sides to remind everyone what's what.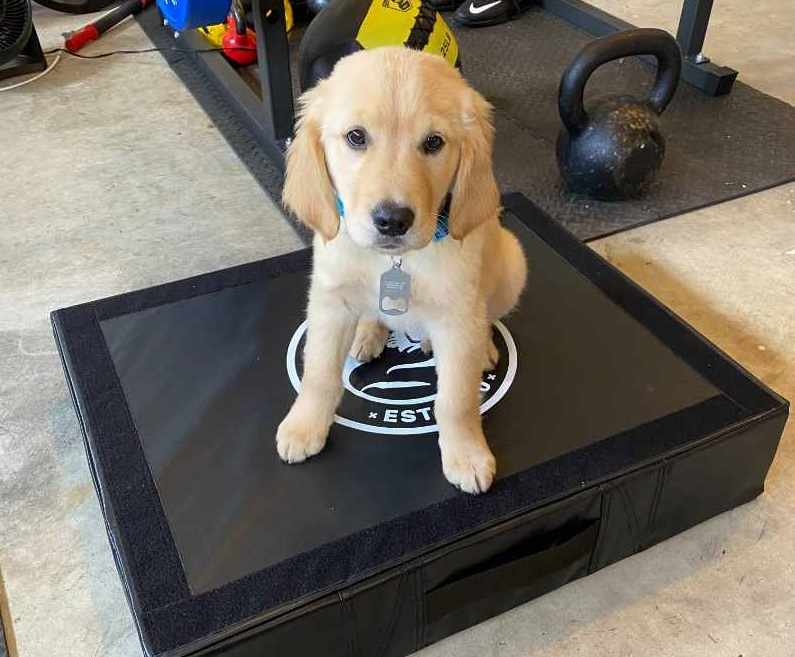 A heavy-duty polyester cover reduces tears and scuffs and is easy to wipe down after sweaty workouts.
The pads are 30" x 24" by 6", which is a fairly standard size for lifting drop pads.
Sound-reducing high-density foam. Dropping heavy weights onto these pads makes barely any sound at all. I can drop fully loaded trap bars and barbells onto these pads and not worry about waking up the kids down the hall.
Vibration is reduced to nil as well. I dropped a barbell loaded with 315-pounds from hip height and nothing.
Bells of Steel Lifting Pads – The Essentials
Beyond the features and benefits of the pads listed above, here are some more details, including shipping times, price point, my experience with their customer service staff,
Shipping: From order to unwrapping, 4 business days. Not sure how typical of an experience this is, but I was stoked on the quick turnaround. Obviously, with a global pandemic and supply chains under pressure, this will vary.
Service: Customer service throughout was excellent, with regular updates and shipping information provided unprompted.
Price point:
Bells of Steel Lifting Pads – Verdict
In sum, these bad boys are fully legit.
Protect your gym gear, reduce noise and vibration, and take your workouts to the next level.
Durability: ⭐⭐⭐⭐⭐
Price: ⭐⭐⭐⭐⭐
Service: ⭐⭐⭐⭐⭐
Puppy cuteness: ⭐⭐⭐⭐⭐
---
More Gym Flooring and Pads
The Best Deadlift Platforms for Heavy Lifts. Deadlift platforms are a way to protect your floor, lift safely, protect your lifting equipment, and chase new PRs with confidence. Read on for the best deadlift platforms for every kind of budget.
6 Best Home Gym Floors and Mats. Protect your home, protect your gym equipment, and protect your neck with the right gym flooring and mats. Read on for a breakdown of the best home gym floors and mats.
7 Reasons the Rogue Deadlift Platform Kicks Butt. Lifting platforms protect your equipment and help you lift more safely. Here are seven reasons that Rogue's Deadlift Platform is one of the best on the market.