Kettlebell swings are a simple exercise that pack a huge punch. Here are ten benefits of kettlebell swings, from improving your posture to burning belly fat.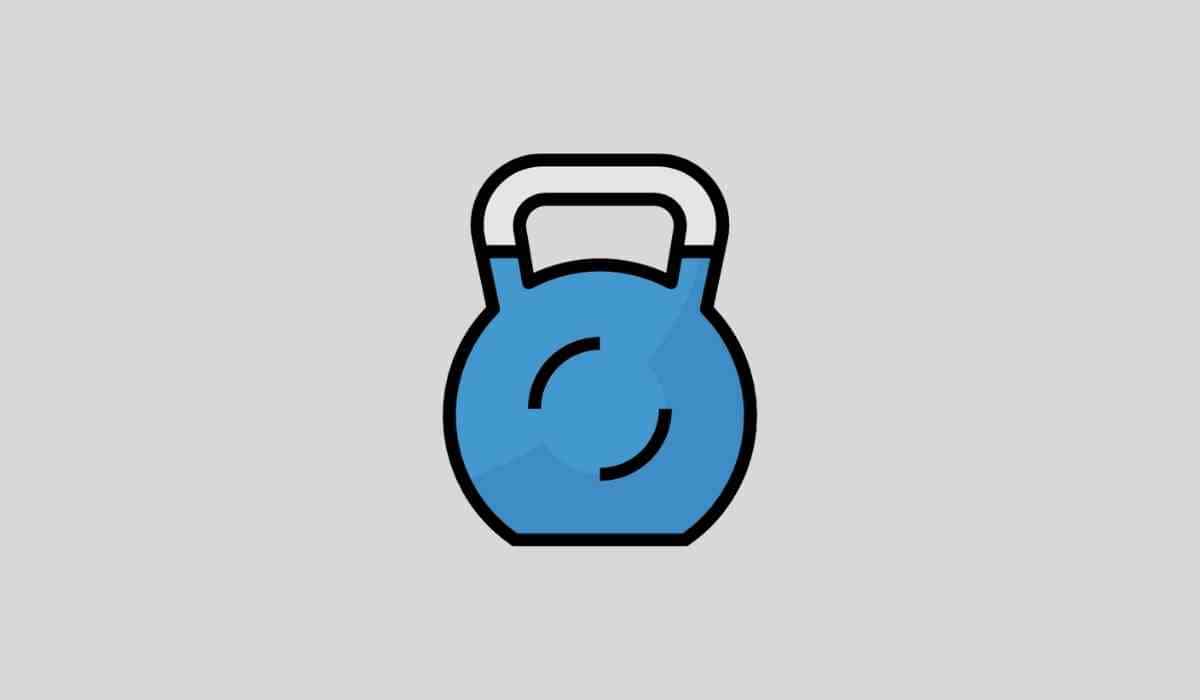 Ahh, kettlebell swings, my old friend!
Kettlebell swings was one of the first dynamic exercises I was ever introduced to, during my early years as an athlete and resistance trainee.
It has gained popularity for being highly effective, and as you read through this post, you'll quickly see why it's an exercise I recommend to everyone looking to step up their game and take their fitness to the next level.
In this post, I want to talk about the benefits of swinging kettlebells, look at their origin, and, as always, answer the most common questions people ask about this exercise.
By the end, I know you'll agree that this truly epic dynamic exercise deserves a place in your workout routine starting RIGHT NOW!
Let's swing, err, jump right in.
The History of the Kettlebell Swing
Kettlebells have a pretty fascinating history, one that intrigued me from the moment I first learned about them.
Though they were first introduced to the U.S. fitness world a few decades ago, they've been a staple of training regimens around the world for thousands of years.
Yes, you read that right: thousands of years.
Stuck with Your Training in the Gym?
Join 12,000 lifters and athletes and sign up for FREE access to my 5-day email course on how to conquer the most common gym mistakes.
From goal setting to lifting technique, you will learn how to overcome the mistakes in the gym that are holding you back from getting bigger and stronger.
Unsubscribe anytime. No spam.
You see, at their core, kettlebells are basically just weights with handles on them. Athletes from Ancient Greece to China to the Scottish highlands have used some variation on what we call the "kettlebell"—for example, the "stone padlock" or "ring-handled weight."
The kettlebell swing is a ballistic exercise that is also known as the Russian swing or double-arm swing.
What we now know as competition kettlebells got their design from these ancient weights, but even more modern weights—like the giro/girya written about in Russian dictionaries in the 1700s—featured the same design and function. Farmers used the weights both to measure grain at the market and toss them around in feats of strength.
Around the late 1800s/early 1900s, a Russian doctor named Vladislav Krayevsky realized that the weights could be used for sports medicine, and integrated them into the training regimen of the Russian army. Eventually, it became so popular that it turned into a national sport.
German manuals from the 1800s and 1900s also show depictions of the kettlebell being used for sport and training, including the Turners System of Gymnastics (which, in large part, gave way to the modern CrossFit training methods).
It wasn't until the early 1900s, however, that the kettlebell arrived in the United States. European circuses and carnivals brought their "strongmen" to the U.S., and used kettlebells to display feats of strength.
The sport of kettlebell swinging and juggling remained a national pastime in Russia all through the 1900s, leading to the formation of the Official Kettlebell Commission in 1981. In 2006, a Kyrgyzstani world kettlebell champion migrated to the U.S. and began teaching the sport.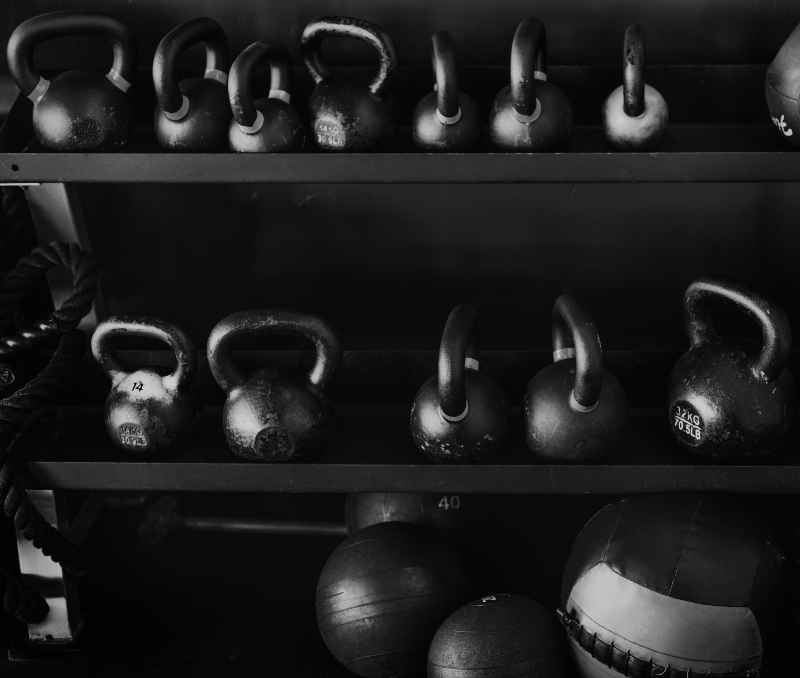 However, it wasn't until Pavel Tsatsouline, a former Soviet Special Forces trainer, began marketing the kettlebell as a tool for fitness that it became popular.
In 2001, Pavel created the Russian Kettlebell Challenge, an incredibly demanding course with a fail rate well above 30%. The difficulty and intensity of the challenge led to its popularity—and through it, the popularity of the kettlebell.
Now, the kettlebell is a device found in just about every fitness club, gym, and home gym around the world.
It's a universally beloved training accessory thanks to its versatility, as well as its effectiveness in exercises like my personal favorite: the kettlebell swing.
Benefits of Kettlebell Swings
We've talked a bit about the history of kettlebell training, but now it's time to dive into the nitty-gritty of the exercise you came here to learn about.
Let's focus on the benefits of kettlebell swings (a.k.a., the reasons you should include them in your workouts).
Get ready, because it's a long list!
? Kettlebell swings build functional strength
Kettlebell swings are a dynamic exercise that incorporate a lot of movement, but the sort of natural movements you make a lot during the day (i.e. standing, squatting, and swinging).
Because of this, it develops "functional strength"—the sort of strength that translates into making the activity of your daily life easier.
? Kettlebell swings are a proven way to build explosive strength and power
You have to really put some oomph into the squat/stand/swing motion, which will do wonders to build explosive power in your legs, arms, back, and shoulders.
One study found that kettlebell swings were as effective for improving maximal and explosive strength as doing jump squats1.
? Kettlebell Swings Are a Full Body Workout
This is one of my favorite things about it! It's not focused on just one muscle at a time, or even one muscle group.
See also: What Muscles Do Kettlebell Swings Work? (And How to Do Them Like a Pro)
Instead, it works pretty much the entire body (minus the chest and triceps), delivering a more effective workout overall. Essentially, it's more bang for your workout buck!
? Strengthens Your Core
The focus of this exercise is on your lower back and glutes, but your core muscles have to brace as a counterpoint to your lower back, and your obliques do the work of keeping you stable.
You even work your hip muscles through the hinging/squatting/standing/thrusting motion of kettlebell swings, translating into stronger, more mobile hips.
? Kettlebell swings are a tool for more mobility and better range of motion
Kettlebell swings recruit every single joint in your body to some degree. The main joints doing the work are your shoulders, back, hips, and knees, but your ankles, wrists, and elbows are also involved.
You'll develop smoother, more efficient movement in your joints as a result of this exercise.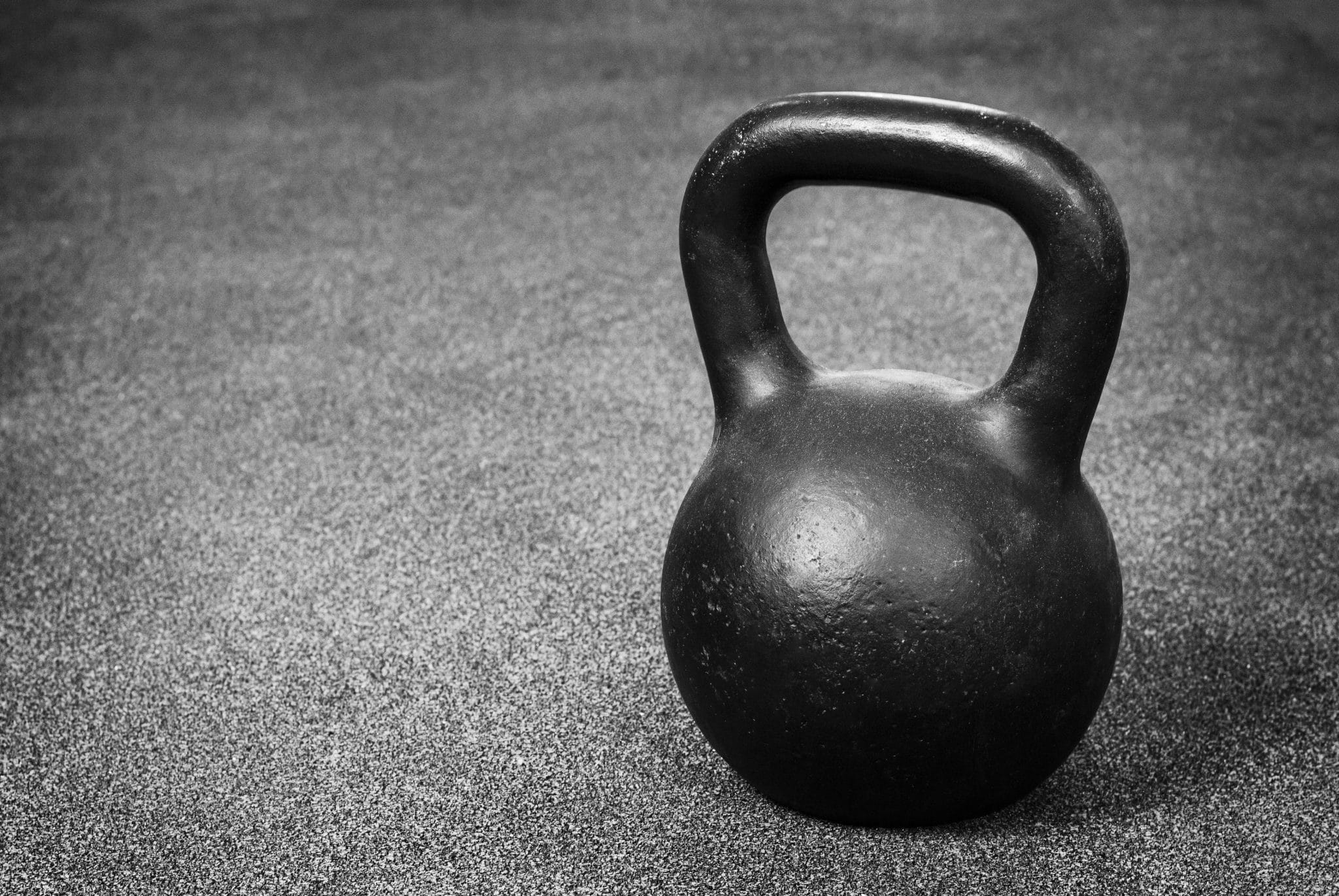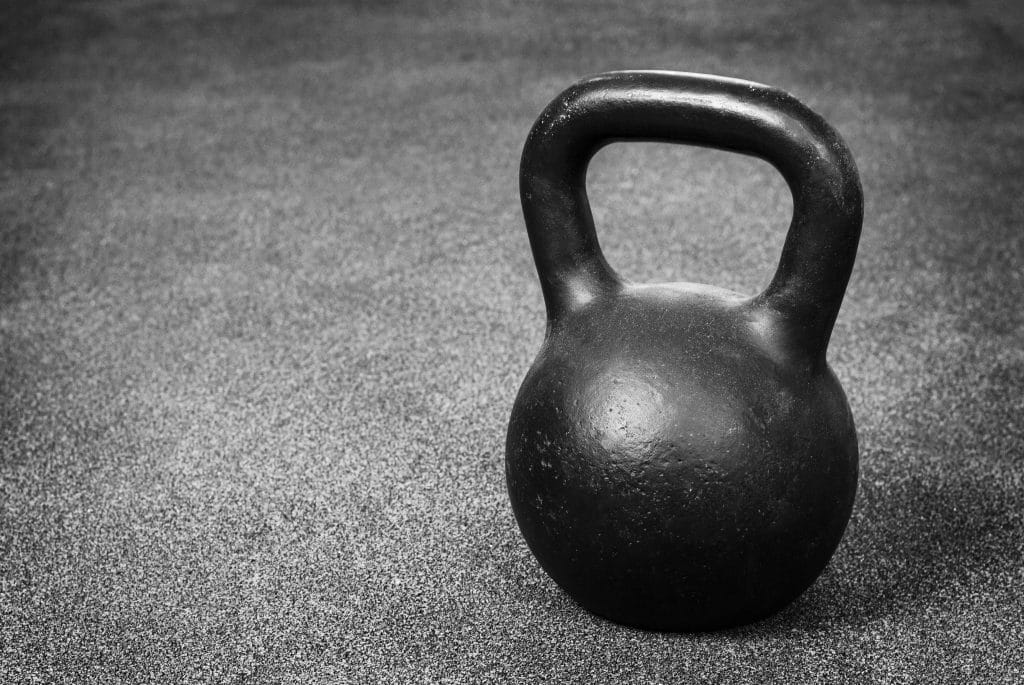 ? Improve Form and Posture
With kettlebell swings, there is (minor) danger that you could injure yourself with the wrong form and posture.
That's why I (and most trainers) emphasize the importance of paying close attention to your stance at the beginning of the movement, as well as the way you move through each stage of the kettlebell swing.
As you focus on improving your form and posture in this one exercise, you'll become more aware of your form and posture in other exercises, leading to a lower injury risk throughout your entire training session.
? Short learning curve
Kettlebell swings are a beginner-level exercise that literally anyone can do. All you need is a kettlebell, some room to swing it, and you're good to go.
There's nothing complex about it—as long as you pay attention to your form, you'll have no trouble!
? An excellent form of cardiovascular exercise
Any exercise that recruits a lot of your muscles at once is going to be amazing for your cardiovascular conditioning.
See also: Best Rogue Fitness Kettlebells for Cranking Up Your Workouts
Your heart and lungs work hard to keep your muscles supplied with oxygen, but when so many muscles work together at once, your cardiovascular system has to work overtime to maintain oxygenation levels.
You'll hit muscle failure faster because of how many muscles are being recruited, but over time, your cardiovascular conditioning will improve and your body will become more efficient at providing oxygen to all the working muscles.
? Kettlebell swings are a low-impact form of exercise
I'm always in favor of low-impact exercises that don't place undue strain on my joints.
As a big guy with a history of sports injuries, low-impact exercises are the safer choice—the choice less likely to interfere with my training in the long run.
Kettlebells vs. Dumbbells: Pros, Cons, and Differences. Kettlebells and dumbbells are two of the most popular tools for resistance training. But which is best for you? In this guide, we'll look at the key differences between kettlebells and dumbbells so you can choose the right tool for your training.
Kettlebell swings are a dynamic exercise, but involve no jumping or running that could cause impact on the joints. Your feet stay firmly planted on the ground at all times!
? Aids in weight loss
Yes, I'm a big fan of kettlebell swings for this reason, too!
Because the exercise recruits so many muscles at once and pushes your cardiovascular system so hard, you burn through A TON of stored energy with every set.
When you run out of glucose-based (sugar) energy, your body has to tap into the fat it has stored for just such an occasion.
The longer you train, the more fat you burn, leading to the BEST kind of weight loss: fat loss (which doesn't impact your lean body mass).
Kettlebell Swing Benefits – FAQ
Can I do kettlebell swings every day?
It's not ideal to do any exercise every day. Your muscles needs a minimum of 48 hours to recover from intense exercise, and working the same muscles day after day can actually increase your injury risk and slow muscular growth.
It's better to do kettlebell swings every other day to make sure your body has had sufficient time to repair the microscopic damage to your muscle tissues (which is what leads to muscle growth) and you're back in "peak training form".
How heavy should a kettlebell swing be?
Exactly as heavy as you can handle!
You don't need to try and match anyone else's weight, and there's no point in giving you a specific number of pounds/kilograms to lift. For a set of 10-12 reps, you should be working in the 60-75% of your 1-Rep Max range.
To put that into concrete numbers:
If your 1-Rep Max kettlebell swing is 100 pounds, you should be swinging 60-75 pounds for a set of 10.
If your 1-Rep max is 50 pounds, you should be swinging 30-37.5 pounds for a set of 10.
Not sure what the right amount of weight is? Grab an adjustable kettlebell and test it with a low weight to start—say 10 or 15 pounds. If you can get through a set of 10 reps easily, add another 10 pounds and do another set of 10 (after a 60-second rest).
Keep adding weight (in increments of 5 or 10 pounds) until you find the amount that feels right.
You should be able to complete 3 sets of 10-12 reps without jerking or struggling, but feel the burn in your muscles by the last few reps of each set. That's how heavy your kettlebell swing should be!
For more information on properly sizing your kettlebell, and understanding what all the different colors on the handles mean, reference this guide on choosing the right size when picking out a kettlebell.
Do kettlebell swings burn belly fat?
Oh, boy, do they ever! As I mentioned above, the dynamic exercise blazes through the energy your body has stored, as your heart and lungs are pumping overtime to keep your hard-working muscles supplied with both oxygen and ATP energy.
Once you start running low on the glucose-based energy stored in your bloodstream and liver, your body taps into fat-based energy stored in fat cells. The more fat-based energy you burn, the more belly fat you lose.
The Bottom Line
I love kettlebell swings, and I'm pretty sure that after reading all those benefits and trying them out for yourself, you will, too.
They're amazing for your functional fitness, mobility, strength, and agility.
Best of all, they're an easy beginner-friendly exercise you can do pretty much anywhere you have a kettlebell and room to swing.
Incorporate this exercise into your training session, and I guarantee you'll see real results in your ENTIRE BODY in no time!
More Kettlebell Guides
⭐ 7 Best Kettlebells for Home Gyms. Kettlebells are a proven way to dominate your workouts. Here's a breakdown of the best kettlebells for athletes and gymgoers. Read our list and get to swinging.