Strengthen and protect your wrists and you will live to lift another day. Here's a breakdown of the best wrist wraps for powerlifting and weightlifting.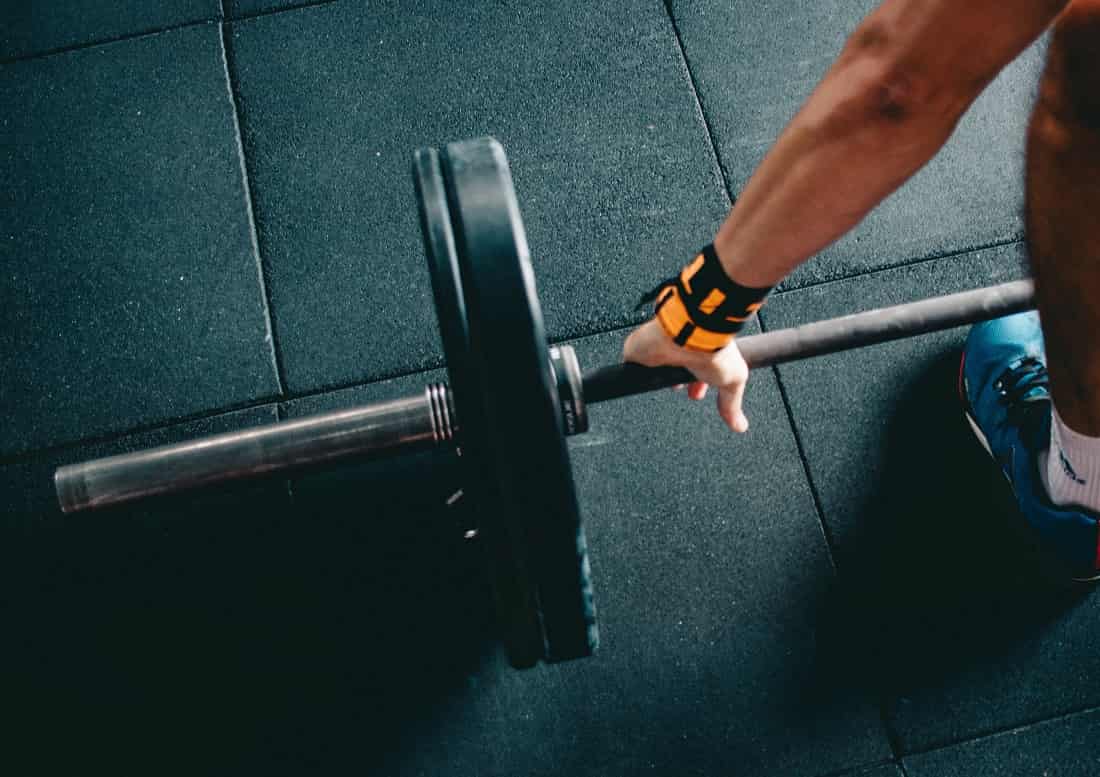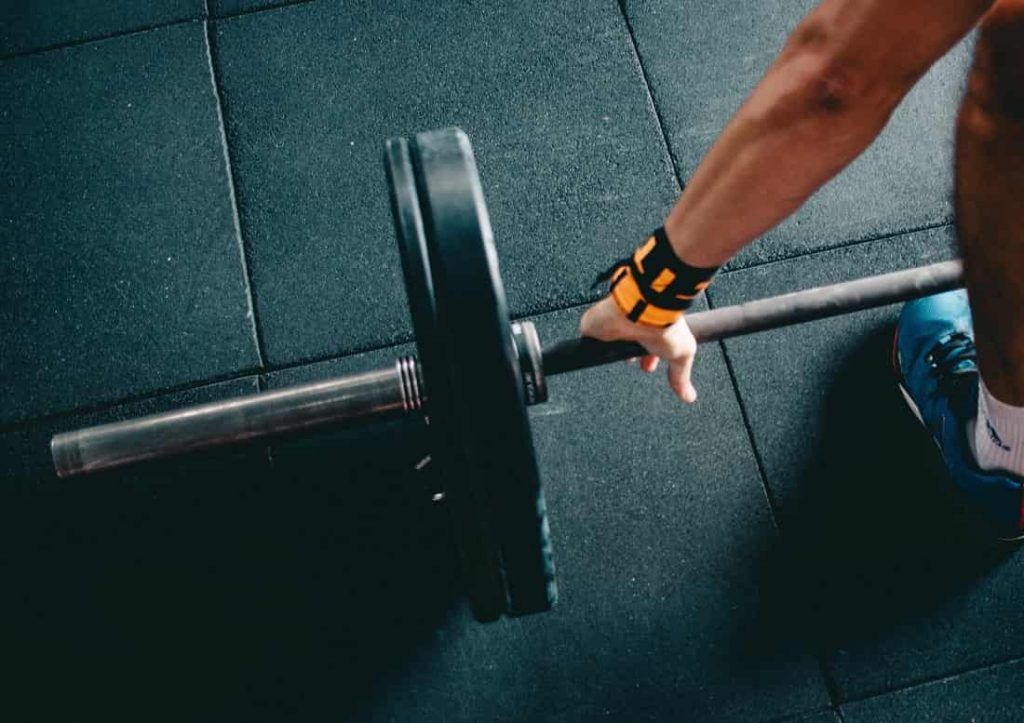 Wrist straps, not to be confused with lifting straps, are designed to help you lift more than ever.
Wrist straps:
✅ Protect your wrist, the tendons in your forearms, and strengthen your grip.
✅ Help you maintain a straighter wrist and correct form, reducing injuries
✅ And best of all, wrist wraps help you lift more weight than you would be able to with "naked" wrists.
In the guide below, I have reviewed some of the best wrist wraps I've used, and have them separated by level of seriousness you bring to the gym.
Powerlifters, especially competitive ones, will want a longer strap that is competition-approved.
More recreational weightlifters can get by with something that is 12-18" long and isn't quite as stiff or rigid.
Whatever your goals in the gym, there is a wrist wrap for you.
Read on and get wrappin'.
Iron Bull Strength Premium Wrist Wraps
⭐ Best overall wrist wraps for serious and novice lifters
I've been using Iron Bull's stuff for a while now, and have been a steadfast fan of their hip thrust barbell pad and their battle ropes.
The Iron Bull Strength Premium Wrist Wrist lives up to what I expect from them, with a 3-inch wide elastic strap that provides a custom fit around your wrist.
The wrap is plenty long, twenty inches, giving you lots of options to play with for how tightly wrapped you want them. Iron Bull's Premium Wraps are also competition approved by USPA and IPL, making them ideal for the competitive powerlifter looking for maximum comfort and stability.
Available in a half dozen colors, they cost around $17 (check here for stock and today's price at Amazon).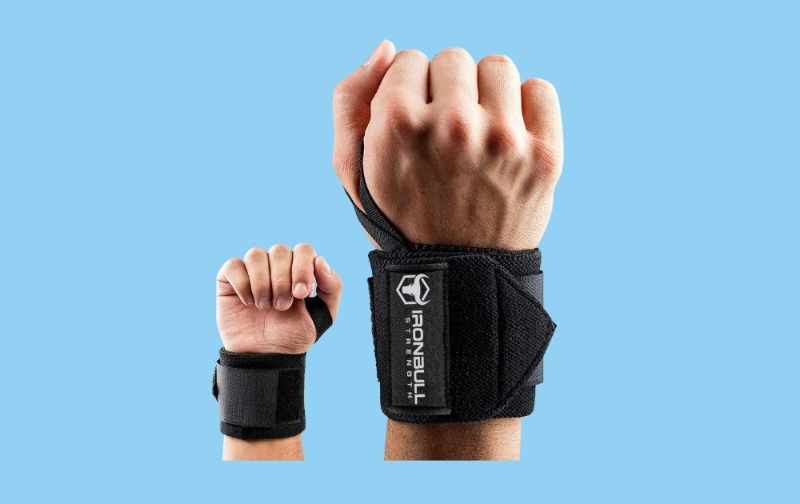 Inzer Gripper Wrist Wraps
⭐ Best wrist wraps for powerlifters
Inzer is a popular brand of gear, especially within the powerlifting community. They make high-quality training and competition gear that is designed to push and support a lot of weight.
The Inzer Gripper Wrist Wraps (just like it's little brother, the Inzer Gripper Knee Wraps) is made of velcro straps that tighten and close quickly for a stabilizing and custom fit.
Each strap has a wide thumb loop to make sliding the strap on more easy, they are made in the USA, and are available in a range of sizes to accommodate even the most ham-wristed lifter.
Durable, and popular with all of my powerlifting buddies, Inzer consistently ranks at the top when it comes to producing wrist wraps that last.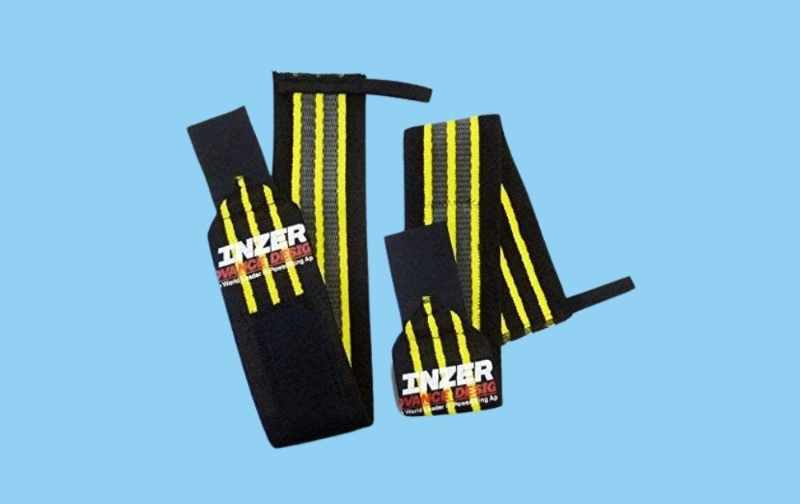 Rogue Fitness Wrist Wraps
If you've been here before, you know that I tend to rave about Rogue Fitness gear.
For the home-based athlete, there simply isn't a company better when it comes to making power racks, flat weight benches, trap/hex bars, and so on.
Rogue's stuff is simply badass.
The Rogue Fitness Wrist Wraps carries on with their legacy of durable kit for athletes and gymgoers.
I love these wraps because they are a little more versatile compared to some of the other wraps on this list, which I will admit are primarily targeting powerlifters.
Made of cotton, elastic, and polyester, these wraps are breathable and have the thumb-loop that makes putting wraps on much quicker.
The hook and loop closure keeps the wraps from unlocking accidentally while training, and Rogue sells them in a variety of colors.
If you are bouncing around the gym doing a bunch of different exercises and you don't need a super heavy-duty wrap, the Rogue Wrist Wraps are a killer choice.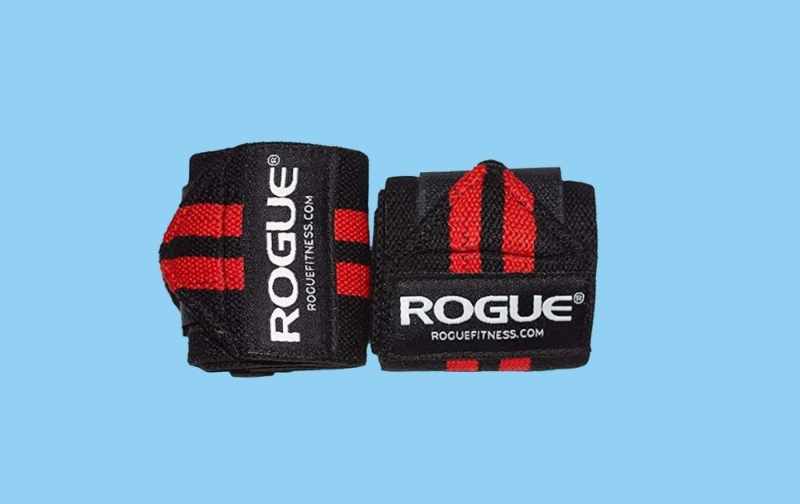 DMoose Wrist Wraps
With nearly 2,000 five-star reviews on Amazon, it's safe to say that lifters of all stripes like their DMoose Wrist Wraps.
The first thing you will notice when trying to pick one out is the massive variety of colors and patterns. You can go with Aloha black, all black, pink, three different versions of the American flag, and so on.
The wrist wraps come in either 12 or 18-inches, they feature a monster hook and loop that locks in for maximum stability, and the satisfaction guarantee and excellent customer service makes DMoose wraps a no-brainer for maxing out overhead and upper body lifts in the gym.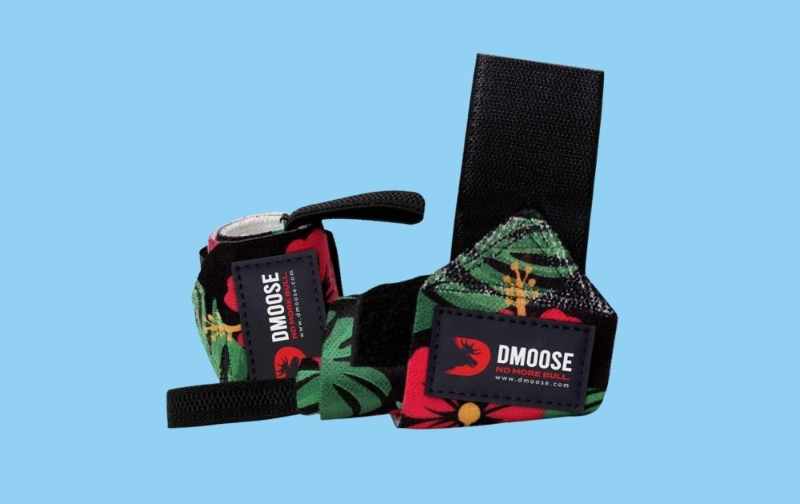 Stoic Wrist Straps for Weightlifting
The Stoic Wrist Straps are affordably priced (under $15 when I picked up a pair on Amazon—check for current pricing and availability), comfortable, and provide the basics of a strong wrist strap.
Made of heavy-duty elastic and nylon, the wrap measure 18" long and have the customary thumb grip to keep the wrist strap in place and make it easier to put on.
While the Stoics make for a good budget option, they aren't ideal for heavy users, with several reviewers noting that the Velcro was starting to peel off after a few months to a year of use.
Best suited for recreational lifters, the Stoic Wrist Straps do provide a lot of comfort, and it's important to note that a majority of lifters who tried them absolutely love them.