Read on for a complete guide to the best home gym mirrors, including where to buy and what to consider before purchasing.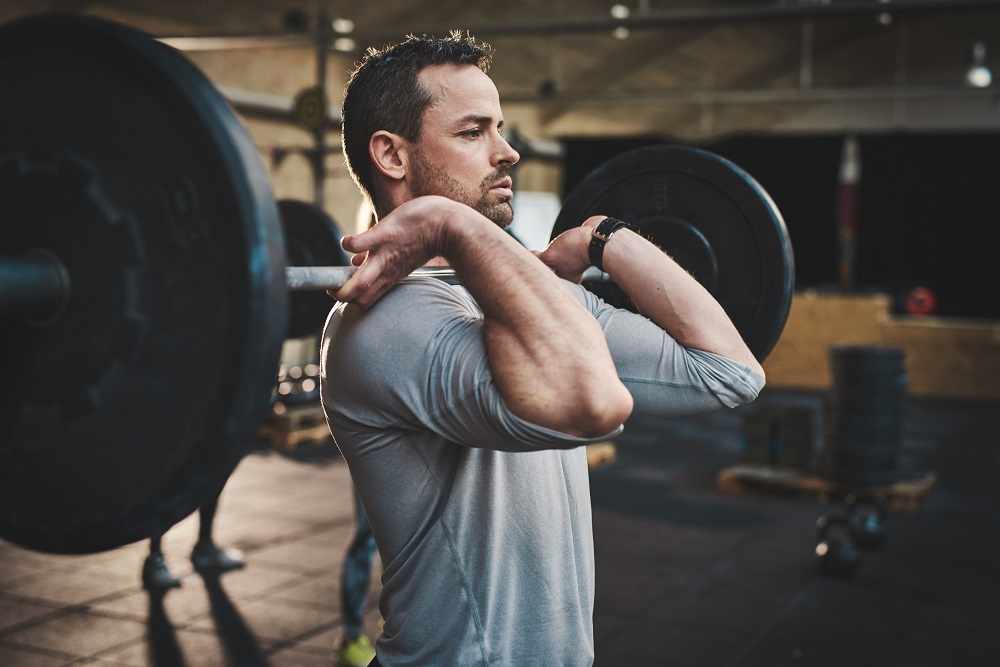 There is a lot that goes into the building of your home gym.
The right gym flooring to protect your floors. The right power rack. And of course, the right home gym mirror.
Gym mirrors are great as they:
? Help you maintain the correct form. What we think our technique feels like and looks like are often not the same thing. Mirrors in your training environment help you stay on top of your technique and form. Safety first and all that!
? Give you a visual anchor. Instead of your eyes wandering around the room, your reflection is a point to concentrate your vision on.
? A splash of vanity and motivation. Of course, one of the biggest motivators in the gym is seeing physical progress in our reflection. If seeing yourself getting swole and lifting heavy stuff motivates you, all the power to you.
In this guide, we are going to cover the best home gym mirrors, things to think about before buying one, and you will learn from the mistakes I made building out my own home gym.
Let's get into it.
Types of gym mirrors
Mirrors can range widely in terms of price.
The "best" kind is made of glass, which provides a clearer reflection, and is pricier. Glass mirrors are heavier and also more likely to shatter.
Acrylic mirrors are cheaper and lighter, but you will notice the occasional distortion in the reflection. The acrylic mirrors are far more durable and less likely to shatter compared to glass mirrors.
Mounting Your Home Gym Mirror
Mirrors are hung up in a few different ways. Framed mirrors are easy to hang—use the frame or wire on the back to quickly put them on the wall.
Frameless mirrors look better, and you can stack a few of them to create a mirror wall, but they are a little bit trickier to put up and are also prone to chipping along the edges.
When it comes to mounting heavier frameless mirrors, there are a couple of different options.
I used both to install mine, including the small "invisible" J-brackets at the bottom, and then mirror clips on top as there was no way I would be able to slide the mirror into the J-brackets with a window frame right next to my mirror.
Which ones you use depends on the space you are mounting the mirror. The J-hooks are slightly less visible but require space to the side to slide in the mirror. Mirror clips are easier to install, especially on the top half of the mirror.
Most mirrors are shipped with some sort of mounting clips, but you can also purchase them separately from Amazon.
Below are the exact ones that I purchased. They come in a pack of six and they include wall anchors and fit a mirror 1/4 inch thick and are like $6 over at Amazon.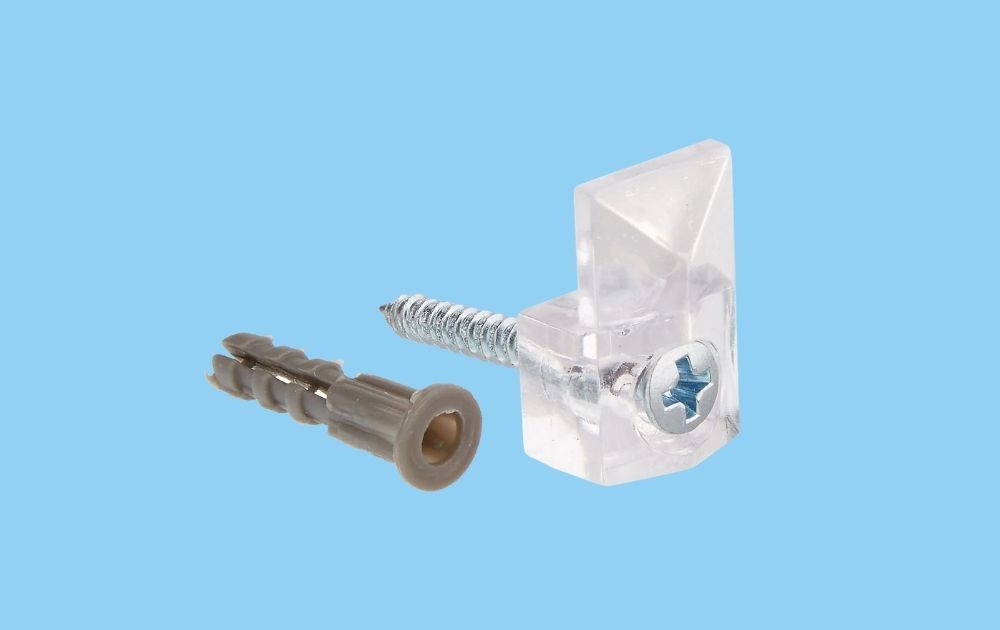 Where to buy home gym mirrors
There is no shortage of places that you can search for a mirror for your home or garage gym.
My wife bought her framed mirror at a local furniture store for around $100 while I got my frameless mirror online for around the same price.
Consider hitting up Facebook Marketplace, Craigslist, and other local online marketplaces.
There are also some other options to buy mirrors new on Amazon.
Below are a couple of the better ones currently available.
Best Large Frameless Gym Mirror – Fab Glass 48×60 Mirror
Fab Glass makes some big-ass mirrors, and their largest one is the 48" by 60" frameless glass mirror.
It's big, it's clear, and it's heavy—you will need a pal or two to mount it (the mirror weighs over 80 pounds). Fab Glass ships them with a bunch of hanging and installation accessories, including a 60-inch J-bar, safety backing, and all of the hooks and screws necessary to mount the mirror.
The mirrors don't have beveled sides, which means you can cleanly hang several of these in a row if you want. The size of the mirror comes with a higher price tag, definitely making it more of a "premium" option.
Amazon retails these for around $440 (check here for current pricing and stock availability).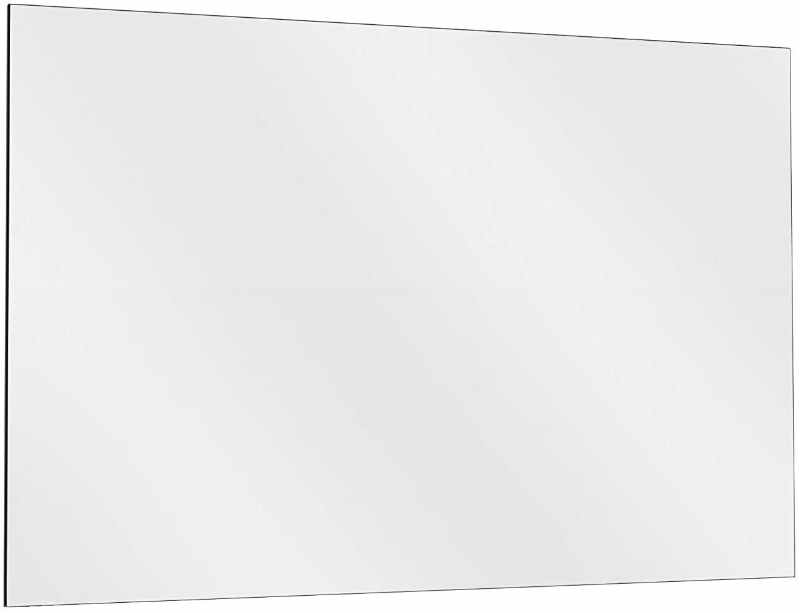 FANYUSHOW Frameless Glass Mirror
FANYUSHOW markets this mirror as being explosion-proof, which is probably overkill for most of us, but sounds good!
The frameless glass mirror has beveled sides, making it ideal if you are looking for one mirror to hang in front of your squat rack, spin bike, or wherever you get your exercise on.
Installation is straight-forward. The backing is pre-installed with cross-hooks, and four mirror clips make hanging the mirror quick and easy.
Fanyushow sells these for around $65 (click here for current pricing at Amazon) and is shipped in a wooden crate to prevent cracking and breaking during the shipping process.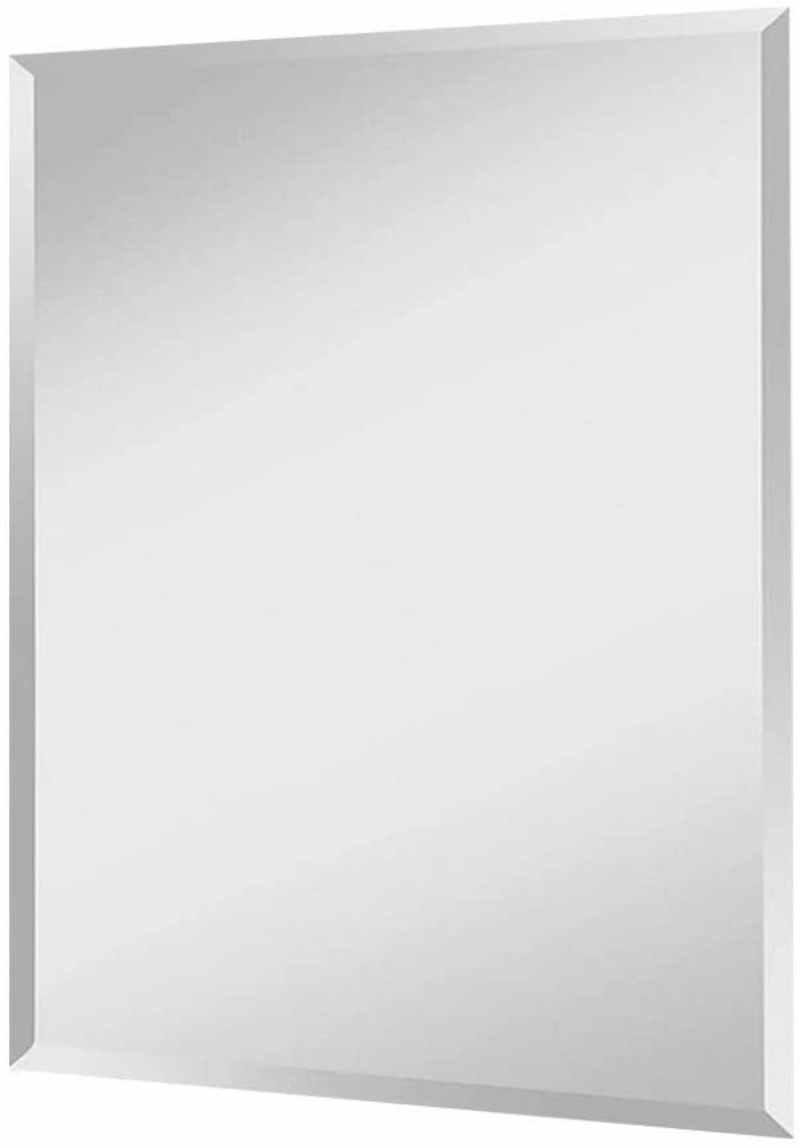 Amazon Basics Rectangular Wall Mirror
Another low-cost option is the line of mirrors from Amazon Basics.
Amazon has started making a lot of their own stuff in recent years, especially as it pertains to home gym enthusiasts, making their own medicine balls, kettlebells, and even rubber hex dumbbells.
Available in a range of sizes from 16 inches x 20 inches up to 30 inches x 40 inches, these mirrors are ideal for home gym where you just want to quickly hang up a mirror and get to it.
Keyholes are pre-cut to make hanging easy, the frame is super lightweight (it's a plastic composite made to look like wood), and at this price point, hard to beat if you are looking for something simple and easy to hang.