Back rollers are a killer way to improve back health, reduce soreness, and improve range of motion. Here is a breakdown of the best back rollers and yoga wheels.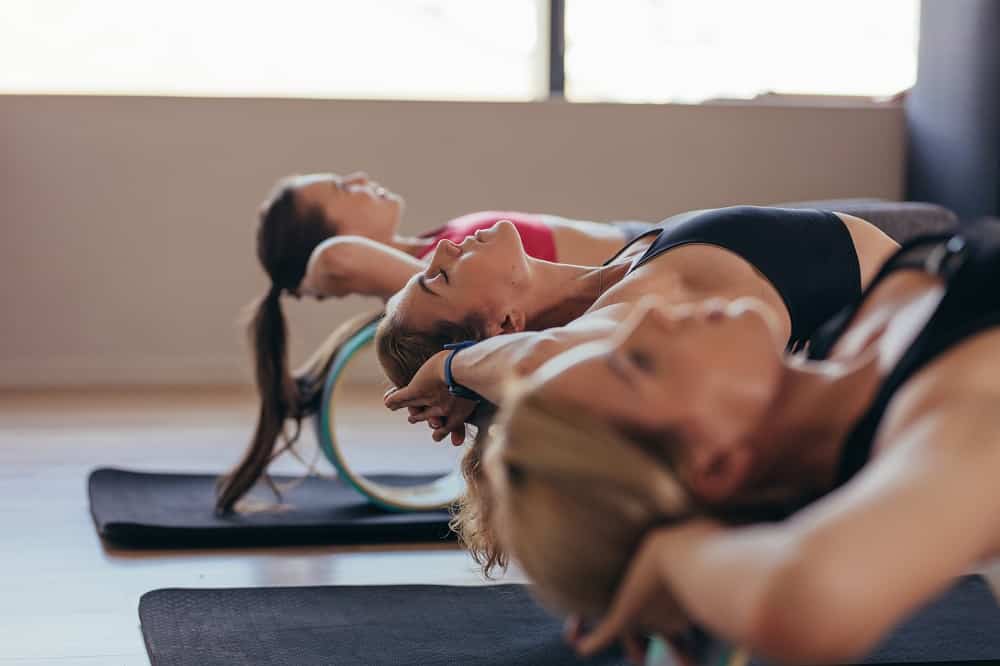 Foam rolling is a proven way to improve mobility, speed up athletic recovery, and reduce stiffness, soreness, and suckiness*.
Whether you are an elite athlete or simply someone who has soreness and stiffness, the right foam roller can help you move and feel better.
For such a simple-looking device, there is an increasingly wide range of rollers.
?️ Vibrating foam rollers, which combine the proven benefits of vibration therapy and foam rolling for a 1-2 recovery punch.
?️ Muscle roller sticks and massage balls, best suited for hard-to-reach spots and knots.
?️ And rollers that are body part-specific, including foot and yes, back rollers.
Back rollers come in a range of diameters, foam materials, button/spike size, and more.
But which back roller is the best for you and your recovery/mobility goals?
Read on for a breakdown of the best back rollers. Choose the one that is best suited to your goals and improve the range of motion in your back, reduce soreness, and more.
Let's do this.
Acumobility Ultimate Back Roller
⭐Best all-purpose back roller
Designed by a chiropractor, the Acumobility Ultimate Back Roller is an absolute rig and continues to reign as my favorite back roller.
Even though it's hollowed out, and not built with a solid core, it's incredibly tough, rated at a weight capacity of 1,000lb.
The foam bumps are arranged in a staggered pattern to give you that rolling sense of thumbs that you could typically only get on the table of a masseuse.
The bumps are a nice balance between the flat rubber surface of beginner rollers and the spikier, "ouch ouch you're on my hair" of more experienced rollers.
Just over in 11" in diameter, the heavy-duty foam molding is soft enough to comfortably lay on while also doing a great job of poking and prodding your muscles.
With nearly 2,000 five-star rating on Amazon, the Acumobility will help you open your t-spine and work out muscle soreness in no time.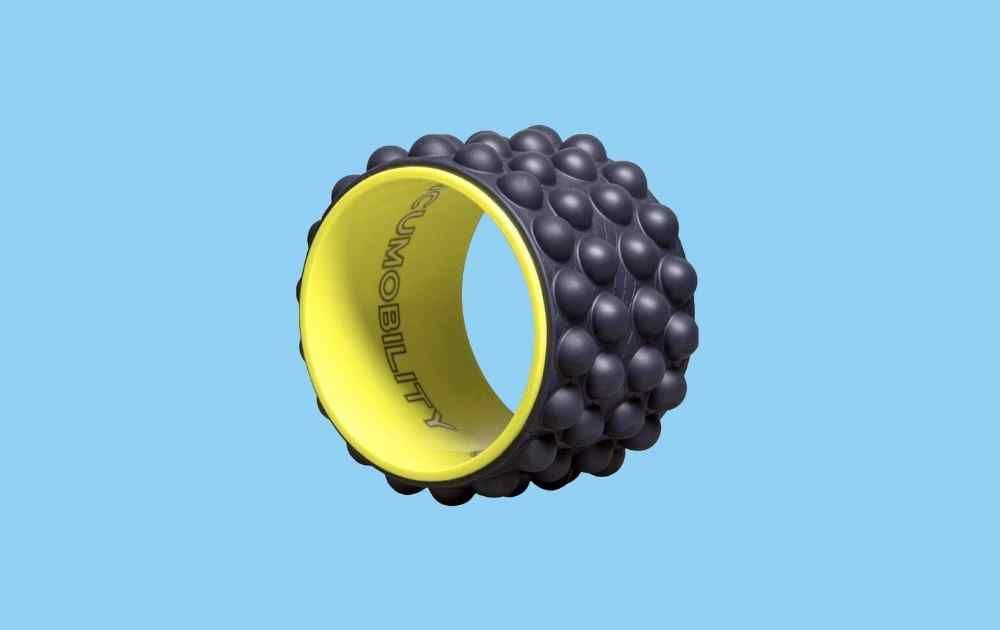 Realign Back Wheel Foam Roller
I really like the layout of the bumps, which mimics the grid and trigger point shapes of the best foam rollers. Additionally, the middle of the wheel sinks just a bit, allowing your spine to sink comfortably into the roller.
Priced the same as the Acumobility Back Roller (last time I checked it was $50—check Amazon for current pricing and availability), the Realign Back Wheel will open your back and give you an alternative option to your regular foam rolling for speeding up muscle recovery.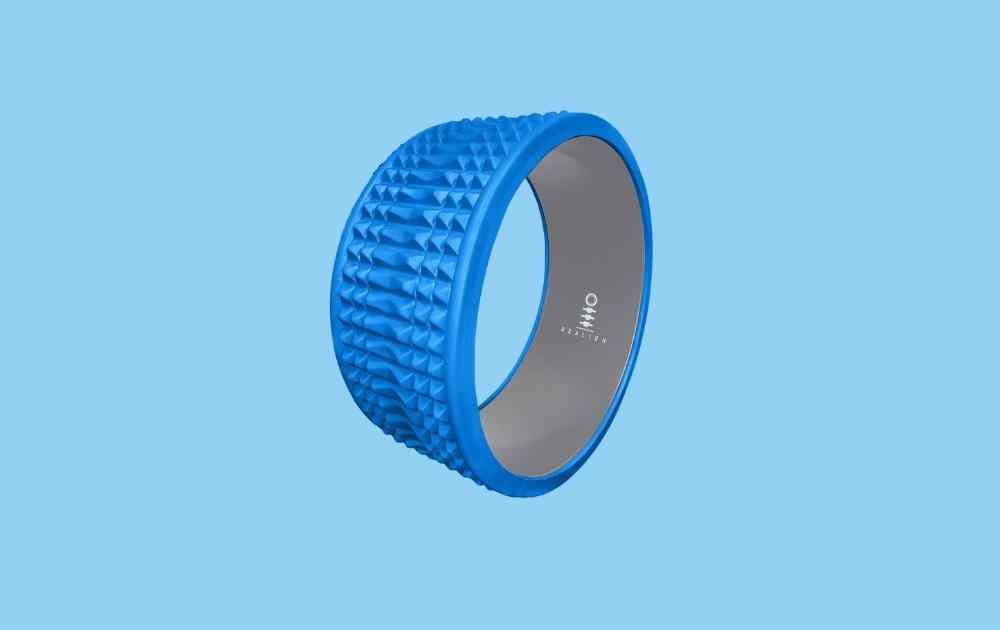 Reehut Yoga Wheel
Whether you want to call it a yoga wheel or a back roller doesn't matter—this thing kicks butt.
Made with a hybrid rubber foam that cushions your bones while rolling out your back, the Reehut Yoga Wheel looks good and can take all the weight you can throw at it (330lb max).
For those who sweat profusely (the author raises his hand), Reehut's Yoga Wheel's padding wicks away moisture and sweat and it's also easy enough to clean after a sweaty sesh.
Reehut ships the wheel with an eBook outlining best practices and exercises for it, they offer the wheel in three distinctive color combinations, and they sell it for around $35-40 (check Amazon for current pricing and availability).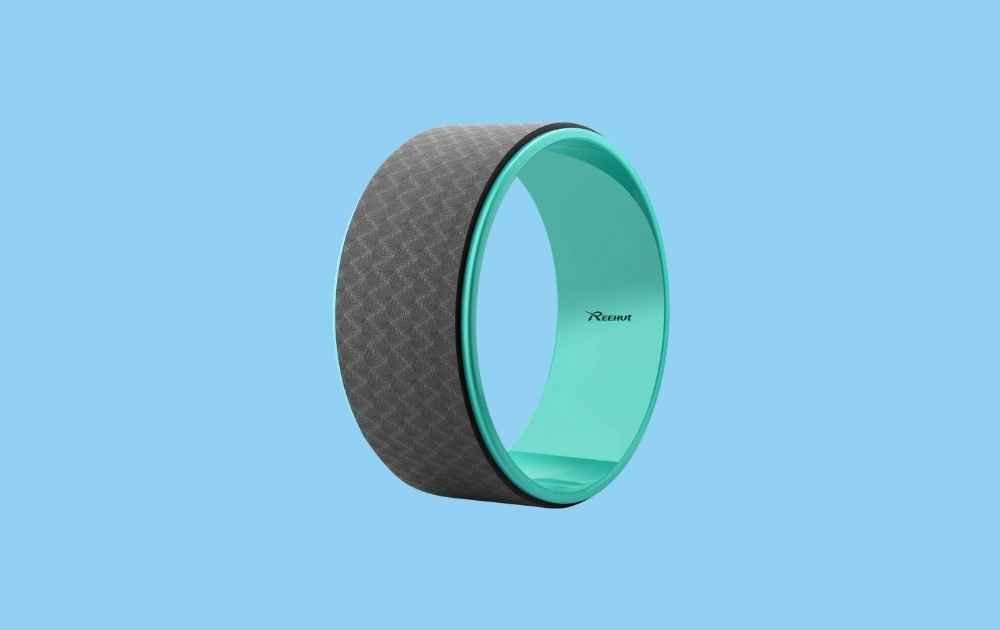 LUCKYYA Lumbar Back Stretcher
Okay, this isn't technically a back roller, but I like the simple and adjustable features of this back stretching device all the same.
Additionally, I love that you can use this device while sitting in a chair, and not being limited to stretching out your back laying down.
There are three different arch height settings. Made of ABS plastic with a foam arch coat, the device is extremely light, portable, and is firm enough to give you a stretch without digging in against bones and sensitive muscles.
The LUCKYYA Back Stretcher is also very cost-effective, at less than $20 (check Amazon for today's pricing).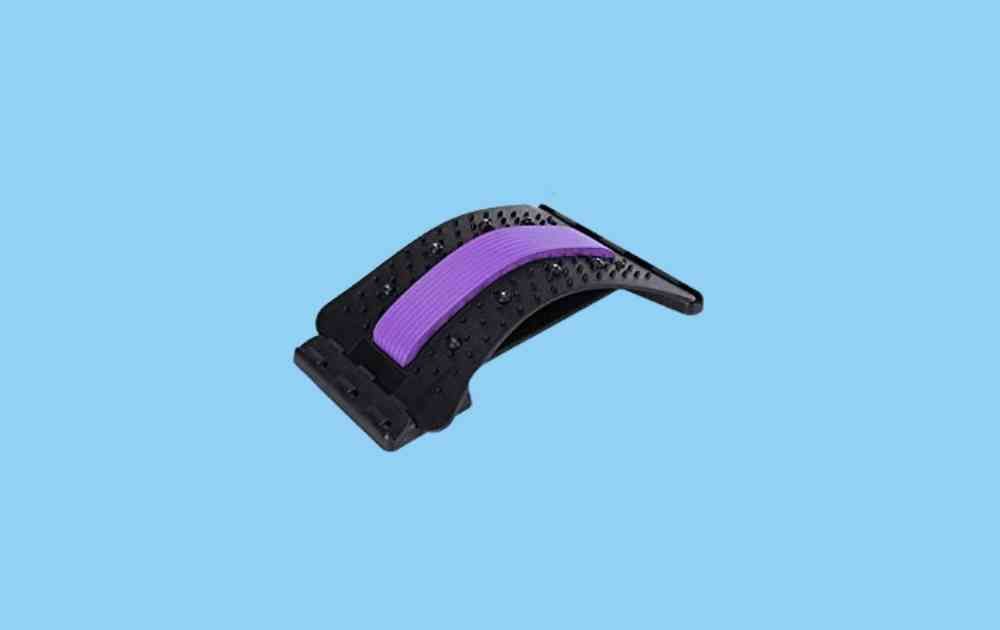 Estleys Yoga Wheel (with Spikey Massage Ball)
⭐Best back roller for people with lots and lots of muscle
If you like your self-myofascial release deep, or you have a lot of muscle and need a back roller that can get go deep on your dense muscles, the Estleys Yoga Wheel is your go-to.
Made with the same spiky rubber foam "thumbs" that are typical of one of my favorite all-time rollers, the Rumble Rollers, the Estleys wheel will hammer knots and open up your back.
Best of all, Estleys packages each back roller with a bonus spiky massage ball for those harder to reach muscles and body parts.
At around $45 (check Amazon for current pricing and availability), the Estleys Yoga Wheel is best suited for experienced rollers and you athletes who are thick and need something that can punch through your layers of muscle.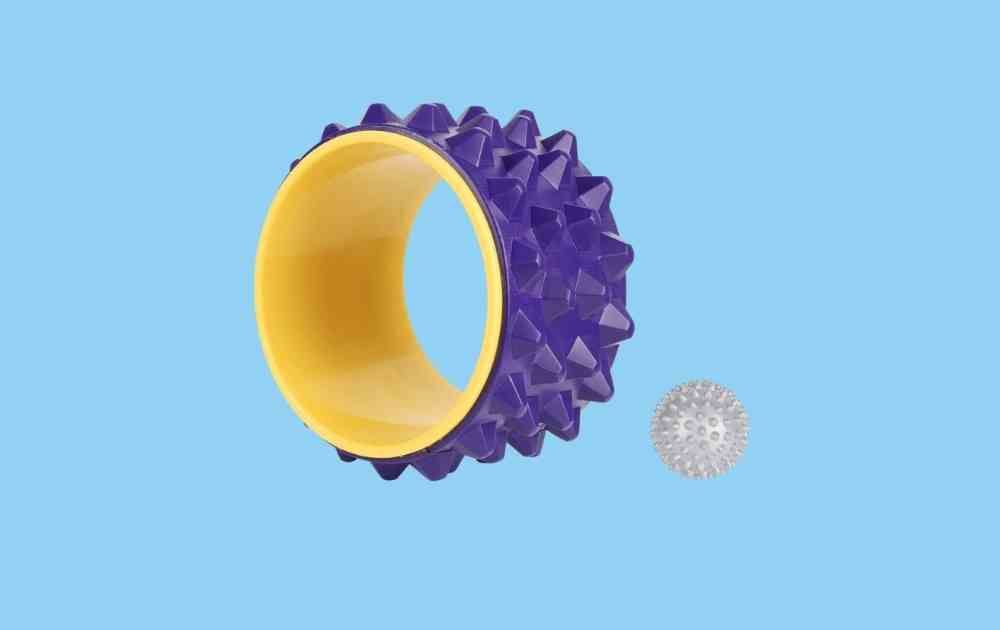 Shogun Sports Yoga Wheel and Back Roller
⭐Best variety pack for back rollers
Looking for a a variety of diameters for your back rollers and yoga wheels? Shogun Sports offers a three-pack of wheels that cover beginner and experienced back rolling enthusiasts.
The smaller wheels can be used as traditional foam rollers while the large one (with a diameter of 12") is perfect for opening up your back. The padding on the wheel is generous, with nearly an inch of heavy-duty rubber foam for your rolling comfort.
Heavy-duty (rated for up to 500lb), smart-looking (love the flat black look), and coated with an anti-microbe treatment, Shogun Sports provides the best option for versatility when it comes to back rolling.
Amazon sells the three-pack for around $80 (check here for current pricing and availability), making these yoga wheels a smartly-priced option, as well.