Curious if jumping rope is a good way to get in shape? Here's a detailed look at the best health benefits of the almighty jump rope.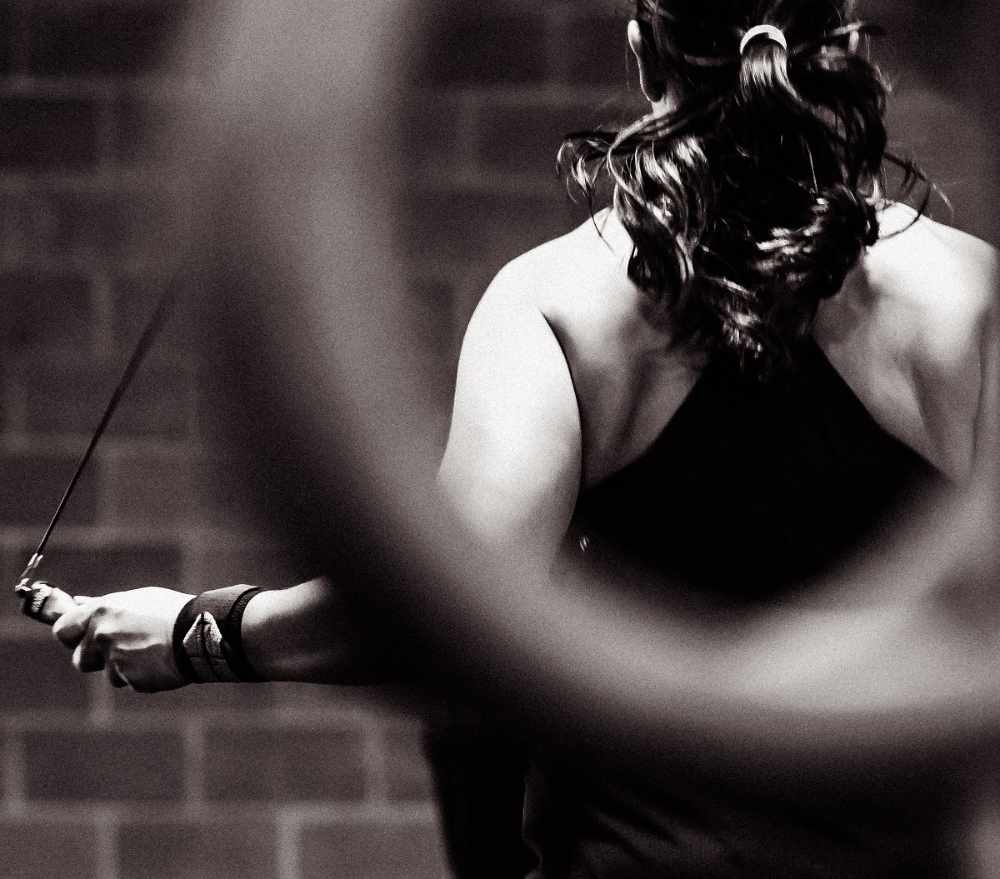 Jumping rope is the ultimate no-frills form of exercise.
It was one of my go-to forms of exercise when my gym got shut down during the Covid pandemic in the spring of 2020.
In terms of equipment, a $10 rope and a flat space of 5×5' is all you need to get started.
Despite its simplicity, picking up the best jump rope you can find and getting to work is an absolute monster when it comes to getting in shape.
There are a ton of health benefits of jumping rope.
Below are six of my favorites.
Let's jump right in.
Jumping rope improves coordination.
Let's come right out and say it: jumping rope can be frustrating for beginners. Properly timing the rope under your air-born feet takes a little time to properly work out. And the immediate feedback of not getting the timing right can often be painful, with the jump rope snapping into your calf or thigh.
But if you stick with it, there are some improvements in coordination swiftly coming your way. Jumping rope properly means your body is syncing feet and wrists to maintain a smooth and snap-free jumping experience.
Stuck with Your Training in the Gym?
Join 12,000 lifters and athletes and sign up for FREE access to my 5-day email course on how to conquer the most common gym mistakes.
From goal setting to lifting technique, you will learn how to overcome the mistakes in the gym that are holding you back from getting bigger and stronger.
Unsubscribe anytime. No spam.
A paper examined the benefits of jump rope for autistic children, who can often have difficulty with balance and coordination, and found that coordination significantly improved. Another study with youth soccer players found that those who jumped rope had significantly better motor skills over their teammates who didn't jump rope2.
Jumping rope is a short workout that is long on cardiovascular benefit.
One of the main reasons people struggle with achieving their fitness goals is not being able to carve out the time necessary to work out.
This excuse is especially prevalent with those who have to go somewhere to exercise, like a gym or fitness studio, adding travel time to actual exercise time.
Jumping rope shreds this excuse in a couple of different ways.
See also: How Long Should I Jump Rope for Cardio?
For starters, all you need is a little bit of cleared out space. The garage, the driveway, or even a parking lot. And second, you only need to do about ten minutes per day to get the equivalent cardiovascular benefit of jogging for thirty minutes.
In one study, a group of recreationally active college students got the same cardiovascular benefits jumping ropes for 10 minutes per day as those who jogged for 30 minutes1.
Look…
Exercising regularly is hard enough.
Making it also drain a significant part of your day makes it even harder.
Jumping rope is an excellent weapon for destroying the "not enough time" excuse.
Jumping rope helps you build stronger bones.
I've always favored sports and activities that are relatively low impact. Stationary bike, swimming, and so on. As a bigger fella, my joints can't always handle sustained high-impact forms of cardio like running on pavement.
Jumping rope provides an excellent balance for those in a similar situation, or for those who want to increase bone density safely. Stronger bones is something we practically all want, and higher bone density can help ward off things like osteoporosis later in life.
Jumping rope is a controlled form of impact training. We can target bone "strength" and make them more resilient to breaking and degrading in our later years.
A paper back in 2017 showed that girls who jumped rope on a weekly basis had a stronger bone density profile compared to similarly-aged girls who did not jump rope.
Spending a few minutes per day jumping rope help to condition the bones to become denser and stronger.
Awesome for better posture.
I like a good stationary bike as much as the next fella.
It's a great form of exercise in that I can park my butt, watch TV, and burn calories.
But there's a big downside to this form of cardio—I'm sitting down and slouched over. Combine this with the hours of sitting at my desk, more time spent in the seat of my truck, and the prerequisite hour or two slouched over on the couch watching Netflix with the wife, and that's a lot of time with my body curled up in a less-than-awesome posture.
Jumping rope forces you to stand and jump straight.
With an erect back, braced core, and your elbows being forced "in", it's almost impossible to jump rope with improper posture.
For a culture of sitters, jumping rope is an excellent reminder of the importance of standing tall.
Jumping rope builds power and explosiveness
There are fewer things more satisfying than being exceptionally explosive.
Whether that means launching off the ground to dunk a ball, explode off the wall when pushing off in the pool, or chasing down a competitor who is on a breakaway on the soccer pitch.
There's something about being able to recruit and summon a lot of power and explosiveness on a dime that is very satisfying.
But plyometric exercises—squat jumps, box jumps, clapping push-ups, and so on—can take up a lot of time and when done improperly are ripe for injury.
Jumping rope, as evidenced by a study of collegiate men, is a proven and viable alternative to traditional forms of plyometric training.
The study found the jumping rope group all significantly increased in assessments of Sargent jump, bench press, and leg press after ten weeks of jump roping three times per week.
If you are the kind of athlete who likes to move really fast, jumping rope is almost a necessary addition to your weekly training regimen.
Jumping rope is low impact
Jumping rope is a great tool for the rehabbing athlete or for someone who is just getting back into the swing of working out consistently.
It's a progressive tool that can be used to increase conditioning, coordination and supportive ligaments and tendons around the knee and ankle without placing too much impact.
No matter what your sport of choice is, jumping rope can benefit a wide number of muscle groups and fibers, whether it's the ligaments that support the knee or the smaller stability muscles around the wrist.
The Bottom Line
Jumping rope is something we all learn as children on the playground.
But as this article shows, it can provide a huge variety of benefits to our overall health and training goals.
This week, pick up your jump rope of choice and get to skippin'.
More Stuff Like This
? 4 Best Mats for Jumping Rope. Protect your jump rope, ease the impact on your ankles, and crank up your rope jumping with our favorite jump rope mats.
? The Benefits of Battle Ropes: The Ultimate Tool for Getting in Killer Shape. From the powerful benefits of battle ropes, to a collection of workouts you can do with them, here is your ultimate guide to battling ropes.