One of the best ways to train legs is with a belt squat machine. Here is how to do it properly, muscles worked, and some variations to level up your lower body workouts.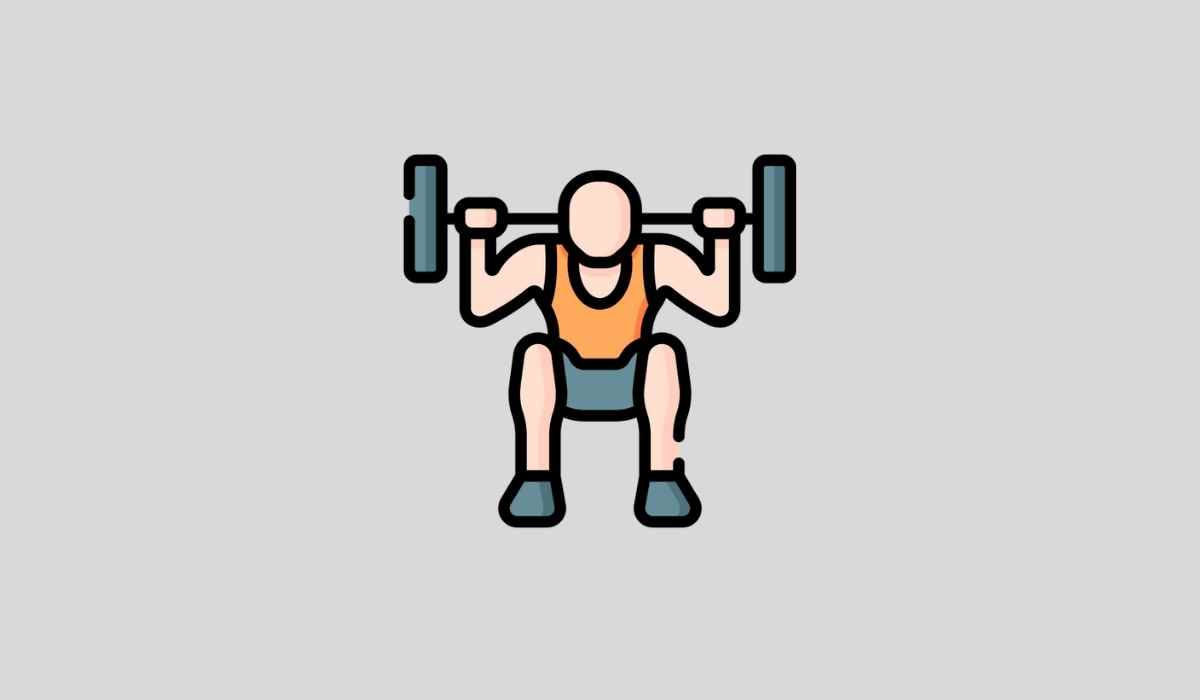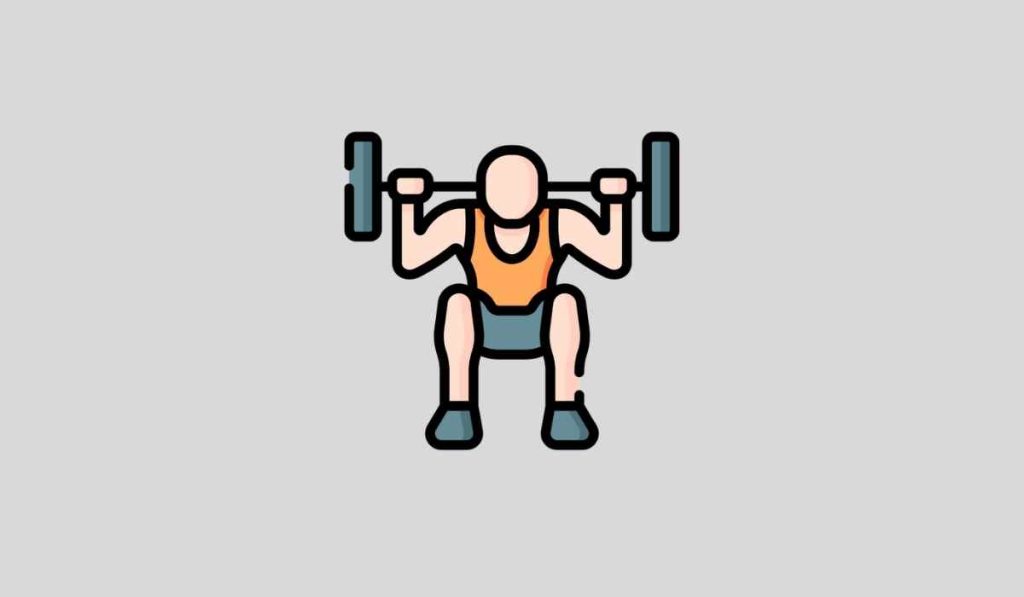 Leg Day is here, and it's time to hit those quads like a BEAST!
But what do you do if your back is feeling achy (from the previous day's workout) or you're recovering from an injury? You can't just load up a barbell and put your spinal muscles at risk.
Introducing the belt squat, your best friend for maxing out your squat weight while still protecting your lower back.
I guarantee that once you learn about all the many benefits of belt squats, you'll be excited to add it to your Leg Day repertoire.
Belt Squats – Overview
What are belt squats, and how are they different from regular squats?
Well, in many ways, they're the same as regular squats because they utilize the same squatting motion and involve a heavy load (weights).
However, where they differ from regular squats is that the load is placed directly on your hips/waist rather than on your upper back. And trust me, this is a hugely crucial difference!
Belt squats typically involve one of two different methods of loading weight:
A belt securing you to a belt squat machine. This is a machine with an elevated platform and hooks in the middle that you connect to a specialized weight belt. All you have to do is load up the machine with as much weight as you want to squat, and you're ready to go.
A dip belt or pin-style belt supporting a barbell plate, or secured to a landmine barbell attachment. You stand on two elevated platforms—typically box jump boxes placed side by side—with the plate hanging down between your legs/between the boxes. You can't load up quite as much weight, but it's a great option for beginners.
By simple virtue of the fact that all of the weight is resting on your hips/waist rather than on your shoulders (like with regular loaded front or back squats), belt squats are exponentially safer for your lower back—ideal for anyone worried about or recovering from low back injuries.
How to Do Belt Squats Like a Champion
While there are some other sneaky exercises you can do with a belt machine, the star of the show is the belt squat.
Belt squats are one of the easiest of lower body exercises to master.
Because all of the load is on your waist, there's virtually no upper body engagement, so it's much simpler to get the form just right.
Here's a step-by-step guide to doing belt squats the right way:
? Step 1: Load up. If you're working with a belt squat machine, you'll have to load up the machine with the barbell plates you'll be lifting before strapping your belt to the machine. If you're working with a dip belt or pin-style belt, you'll have to secure the barbell plates to the belt chain.
? Step 2: Get into position. Stand on the elevated platform with your feet spread roughly shoulder width apart. You may need to twist your toes slightly outward in order to ensure your legs open wide enough to avoid hitting the barbell plate. However, try it with your toes pointed forward first—that position maximizes quad engagement and prevents the hips from doing more work than is absolutely necessary.
? Step 3: Inhale and squat. Bend your knees and lower your body toward the ground, keeping your movements controlled and slow. Don't drop beneath the weight, but control your descent to engage the quads during the eccentric (lengthening) phase of the exercise. Make sure to inhale as you descend.
? Step 4: Press up. Drive through the heels and push upward to a standing position. Don't explode upward (unless you're working for explosive strength), but focus on slow, controlled movement. This helps to maximize quad engagement during the concentric (shortening) phase and builds serious quad power. Exhale as you press up.
? Step 5: Thrust and pause. At the top of the squat, DO NOT lock out your knees, but keep them slightly bent. Thrust your hips forward to engage your glutes at the top of the squat, and pause for a 1-count before going into the next repetition. This will help to keep your movements controlled and gives you a moment to re-adjust or fix your posture if needed.
? Step 6: Repeat as desired. Aim for 2-6 reps to build power, 8-12 reps to build strength, and 15-25 reps to build endurance.
And just like that, you're belt squatting like a boss!
What Muscles Do Belt Squats Work?
Belt squats are chiefly about the quads, an amazing exercise to build those massive thigs you want. Because all of the load is placed on the hips, you can focus on training your lower body without causing lumbar fatigue.
It's the ideal exercise for anyone who wants to max out training volumes and loads safely.
In addition to your quads, belt squats also work:
Hamstrings
Glutes
Hips
Calves
Abdominals (to a minor degree)
It's hands-down one of the best lower body exercises for a number of reasons, which I'll explain below.
Belt Squats vs Back Squats
Typically, back squats are the "king" of Leg Day. Many trainees love to load up a barbell on their shoulders and see just how much weight they can squat.
While back squats are undeniably more popular, there's a strong argument to be made that belt squats are better for you overall. Why?
?️ Belt squats allow for heavier loads.
When the load is placed on your shoulders, a lot more muscles have to work to support it—including your spinal erectors, upper back, and even your shoulder and neck muscles (to some extent).
This means that all of these muscles are engaging to support/lift the weight, and their engagement will draw your body's limited supply of energy away from your legs.
But with belt squats, the load is placed directly on your legs. The weight hanging from your hips only needs to be supported by your legs, which leads to maximal engagement of your lower body muscles and no engagement of the upper body.
As a result, you can often lift heavier loads when belt squatting.
?️ Belt squats are safer for your lower back.
With the back squat, your spinal muscles have to engage to support the weight on your shoulders as you squat.
This means it's more likely to injure your spinal muscles if your form isn't just right or you over-load yourself. Back squats actually encourage unhealthy rounding of the spine, and you have to fight to keep your back straight as you squat.
Not so with belt squats.
All of the weight is below your lower back, resting squarely on your hips. That means there is virtually no lower back engagement at all (beyond what is necessary to keep your upper body upright and balanced).
Lifters recovering from lower back injuries or training with hernias can safely belt squat with a heavy load.
?️ Belt squats are easier to master.
Half of the struggle with regular back and front squats is mastering the form, trying to keep your legs in line with your knees and go low enough to engage your muscles effectively while also keeping your back straight and your head up in just the right way you don't strain your spinal muscles.
That's a lot of moving parts to move just right.
But with belt squats, you only have to focus on your legs. That makes it easier to master the form and posture throughout the exercise—and it will translate into better form across other exercises, too.
?️ Belt squats allow for deeper squats.
Deep squats encourage a better range of motion and increase your lower body strength overall. It can be hard to do deeper squats with back squats, but belt squats make it easier because you're already on an elevated platform and can go much farther down into the squat.
?️ Belt squats help you focus on lower body form/posture.
As I mentioned above, by removing your upper body from the equation, the focus of the exercise is entirely on your lower body.
You can pay close attention to the placement of your feet, the way your knees try to flare outward as you struggle, and the hinge of your hips because it's ALL you have to think about as you squat.
It will be much easier to correct any inconsistencies or wrong movements in your form, helping you to perform every squat more effectively.
?️ Belt squats increase glute activation.
In order to reach full extension of your legs, you have to add the extra forward thrust of your hips to stand straight.
This "thrust" activates your glutes and emphasizes hip extension. It's just a better exercise for training the secondary muscles that support your quads when you squat, lunge, and jump.
Belt Squat Variations
Don't have a belt squat machine at home? Don't worry! There are lots of great ways you can still belt squat without the need for bulky machines or equipment.
Here are the best variations on belt squats:
Dip Belt Squats
All you need is a dip belt and a barbell plate, and you're good to go. Secure the barbell plate to the dip belt and stand on any elevated platform—two boxes, two benches, two chairs, even a pair of sturdy cans—that raises you high enough to allow a full range of squat motion with the weight hanging between your legs.
Pin-Style Dip Belt Squats
This style of belt uses a pin that secures in the hole of the barbell plate, supporting it horizontally rather than vertically (like the regular dip belt). It doesn't change the way it works your legs, but does allow you to stack more barbell plates.
Landmine Belt Squats
With this type of belt squats, you'll need the barbell landmine attachment. You load up the barbell like you would for landmine presses, but secure the dip belt chain to the bar just beneath the weights. This allows you to load up a lot more weight and changes the angle of engagement throughout the full range of motion.
Cable Belt Squats
If you've got a cable machine, secure the belt to the cable and set it on its lowest level (at ankle height). You'll find it's an amazing alternative to increase time under tension and hit muscle fatigue faster.
Lever Belt Squats
Many squat cages include a lever attachment that you can load up with weights and secure to the chain of your dip belt. It works similar to landmine belt squats and changes the angle of the load for different (but no less effective) muscle engagement.
The Bottom Line
The belt squat is one of my all-time favorite lower body exercises because it's much safer for your back but still allows you to max out the load and training volume.
If you're looking for a way to step up the effectiveness of your Leg Day workouts without putting your spinal muscles at risk, I highly recommend giving belt squats a try.
---
More Belt Squat Guides and Articles
⭐ The Best Belt Squat Machines for Epic Lower Body Workouts. Looking for the top belt squat machines on the market for home gyms? Here's a detailed look at the best options right now, including key features, where to buy, and more.
6 Benefits of Belt Squats (And Disadvantages). Belt squats are an excellent exercise for developing lower body muscle and strength. Here are the main benefits of this powerful squat alternative.