Battle ropes are a killer way to get in great shape. But not all ropes are built the same. Here's a guide on choosing the right length and thickness for battle ropes.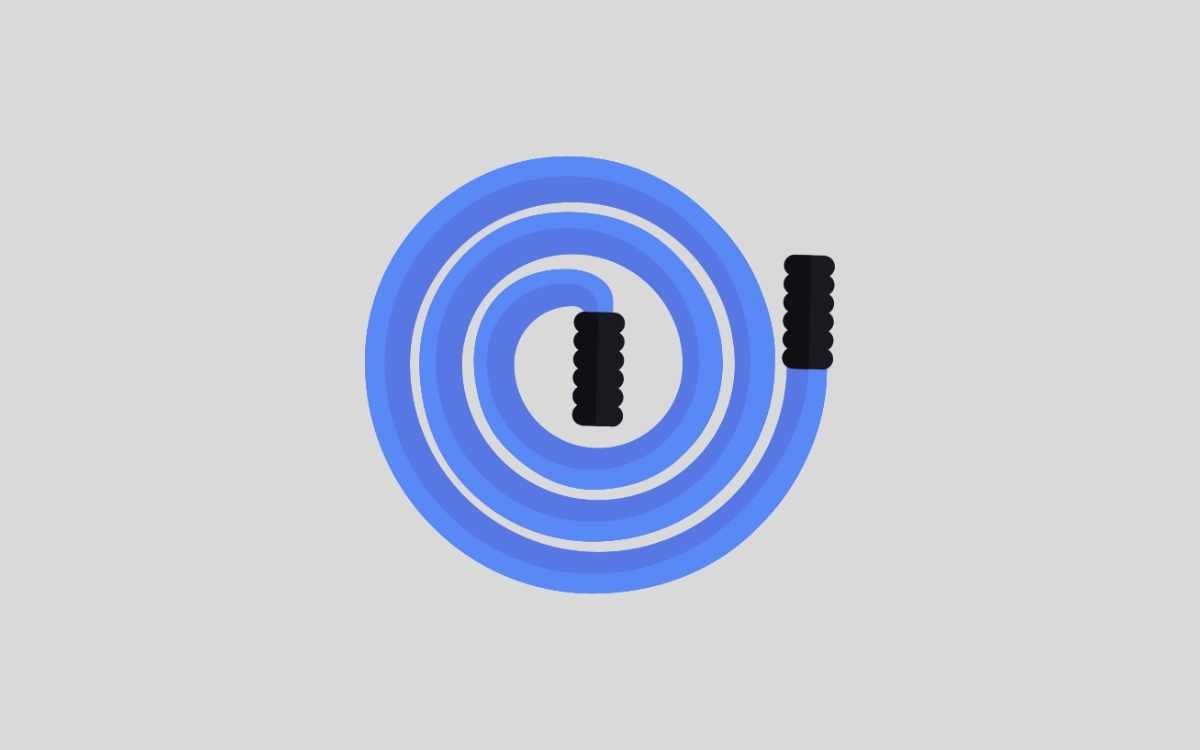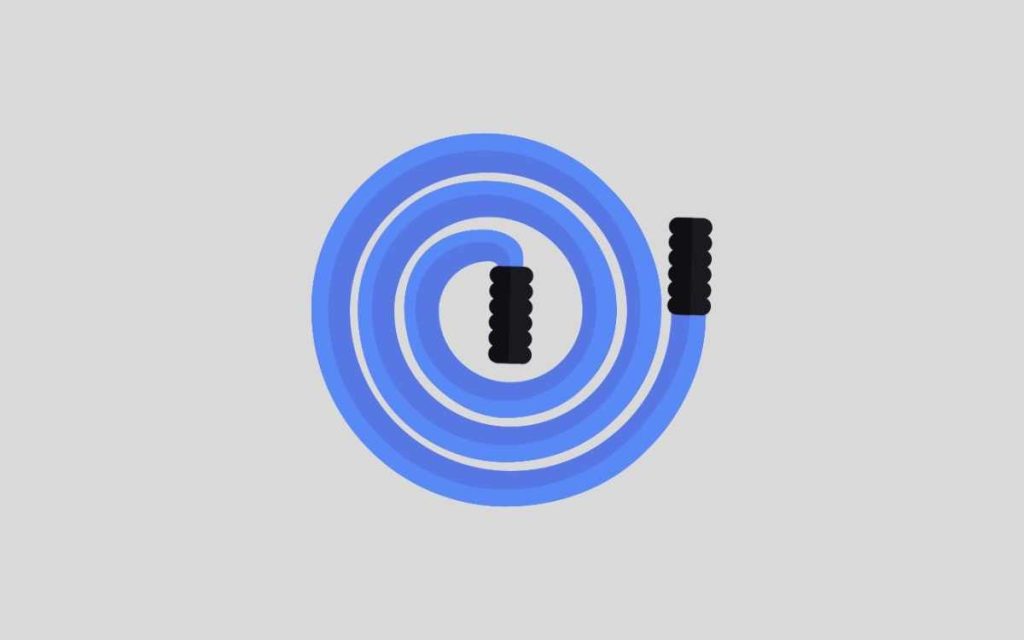 The battle rope is an old-school training tool that is as simple as it gets.
Pick it up, wave it around like a maniac, put it down.
Result: burn a whole bunch of fat, work out muscle imbalances, develop power, and more.
Even though it's a simple enough piece of workout gear, there are some nuances to get through when choosing one for your home gym.
They come in a wide variety of lengths and thicknesses. The rope's thickness and length depend on how much room you have for the rope, your current conditioning levels, and your training goals.
Which makes it all the more crucial that you choose the best battle rope for you.
In this guide, we are going to break down everything you need to know about choosing a properly sized and weighted battle rope so that you can spend more time kicking butts in the gym and less time wishing you'd gotten a different rope.
Let's jump right in.
Battle ropes – what's the big deal?
Even though it's often called "battle ropes," in reality it's one long rope that is tied around an anchor.
They also go by the name conditioning ropes, battling ropes, and the Sailor's Dock Ropes.
(Just kidding about the last one.)
The battle rope is a proven tool for building muscle, increasing aerobic capacity, building anaerobic power, working the core, and much more.
But achieving these benefits requires that you have the right sized rope.
Battle ropes come in the following dimensions:
Lengths of 30, 40 and 50-feet
Thicknesses (measured by diameter) of 1.5, 2, and 2.5-inches.
Next, we are going to look at the basics of choosing the correct rope for you and your workout goals.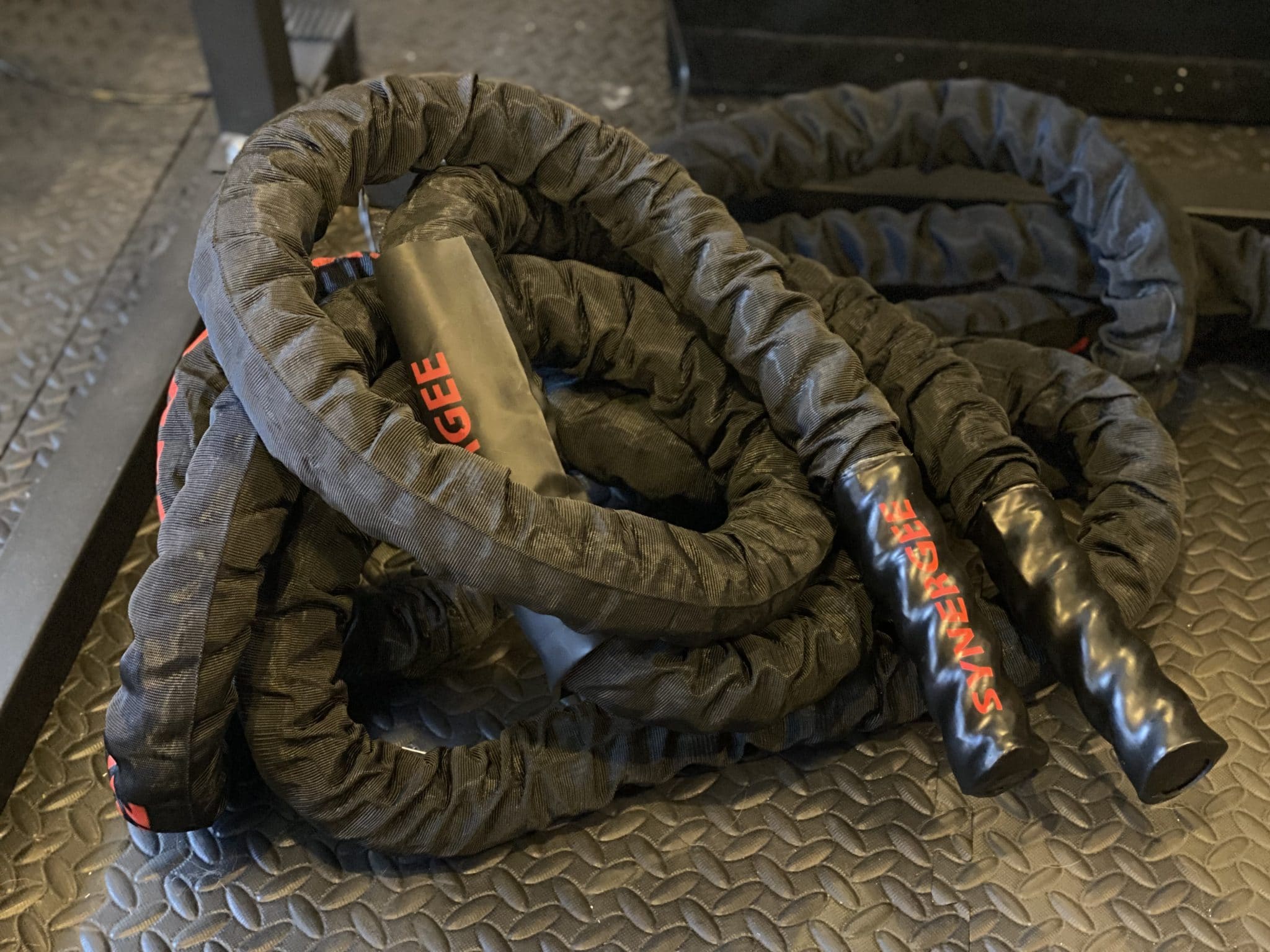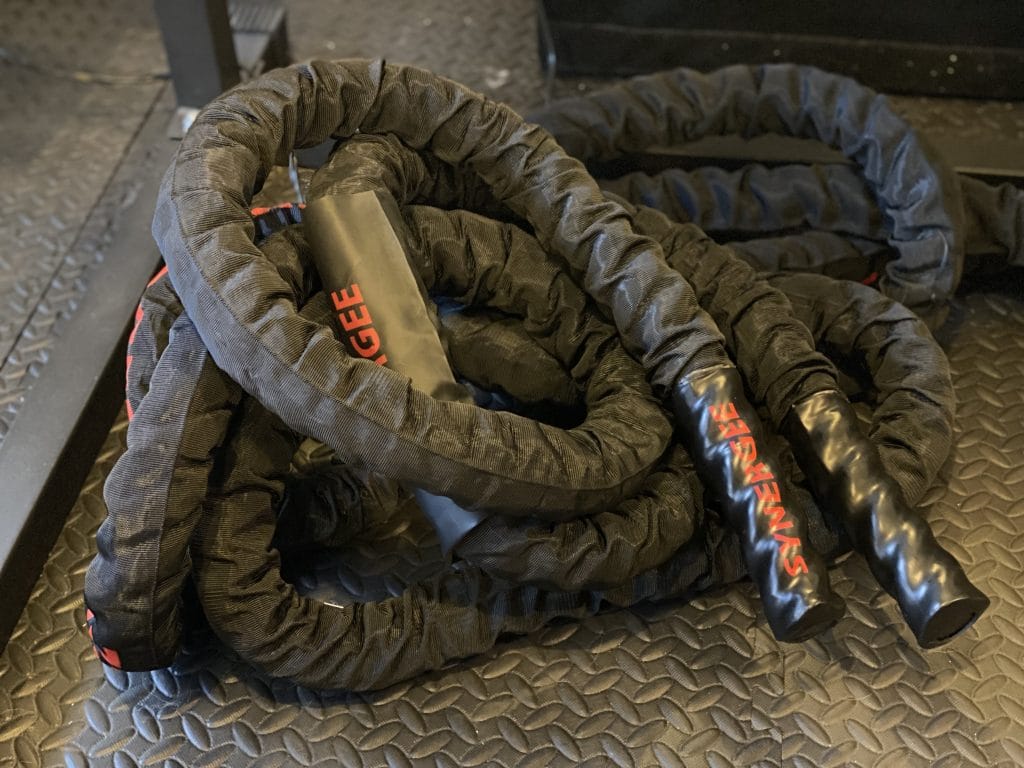 How much space do you have at home for the ropes?
Battle ropes, unlike kettlebells, a spin bike, or even a treadmill take up a ton of room and space.
At their shortest, a battle rope will require 15-ft of space (plus enough room to hold and use the rope), with the longer ropes requiring at least 25-ft of space.
Assess how much workout space you have for the rope and don't forget to add several feet of room so that you can actually use the rope.
If space isn't a problem, I'd recommend getting the 50-ft rope. Especially if you are planning on using the rope for aerobic purposes.
Longer ropes allow you to get into rhythm, hitting that satisfying 1-2 thwomp thwomp more readily.
A shorter rope bounces more and will fire back some recoil at you. The fluidity isn't always there with shorter ropes, especially when they are thin.
See also: 6 Battle Rope Exercises for Core Strength
That said, advanced or power-focused users can get a lot of benefit from a short rope when it's thick.
A thick, short rope that is primarily used for power exercises won't require the same fluidity, and because you are doing shorter sets, there isn't as much emphasis on reducing recoil.
So if your training goals are focused on getting hilariously strong and explosive, a shorter rope is all good in the hood.
Which leads us perfectly into the main thing to consider when choosing a battle rope thickness and length…
What are your workout goals with the rope?
There is an almost endless variation of exercises that you can do with battle ropes.
Waves. Lateral whips. Side plank waves. Power slams. And on and on.
But the type of workout you are going to get from the battle rope varies by how thick (and by thick, I also mean heavy) the rope is.
A thinner rope is better suited for cardio and aerobic-based training. Although the rope is less thick, you can hold onto it for longer and not have to worry about your wrist and forearm gassing out before you do.
A thinner rope allows you to remain in the zone where you are building aerobic capacity for longer.
Thicker ropes, on the other hand, primarily tax the power and anaerobic systems. They are meant for maximum effort and exertion. And because they are so thick (2.5" at their widest), they require serious forearm and wrist strength and aren't really meant to be used for long, extended periods of time.
For raw, muscle-building power, lean towards a thicker rope.
To recap:
A thinner and shorter rope is better for newbies and people looking for an aerobic workout.
Thicker and heavier ropes are best suited for developing wild amounts of anaerobic power, explosiveness, and for well-conditioned athletes.
More Battle Rope Guides
? 6 Best Battle Ropes for Upper Body Strength and Endurance. Battle ropes are a killer way to get in, well, killer shape. Read on for a full breakdown of the best battle ropes for every kind of athlete and gymgoer.
? 5 Killer Battle Rope Exercises (and the Right Way to Add Them to Your Workouts). Knock, knock. Who's there? Battle rope. Battle rope who? Battle rope who gonna help you light fat on fire, develop a stronger core, and improve every level of athletic performance. Here's how.
? How to Use Battle Ropes at Home. Curious about adding battle ropes to your home gym? Here's what you need to know about using this awesome piece of workout gear at home.
? Benefits of Training with Battle Ropes. Battle ropes are a great way to get a full-body workout. Here are some more reasons to get after your fitness goals with this piece of workout gear.