Curious about adding battle ropes to your home gym? Here's what you need to know about using this awesome piece of workout gear at home.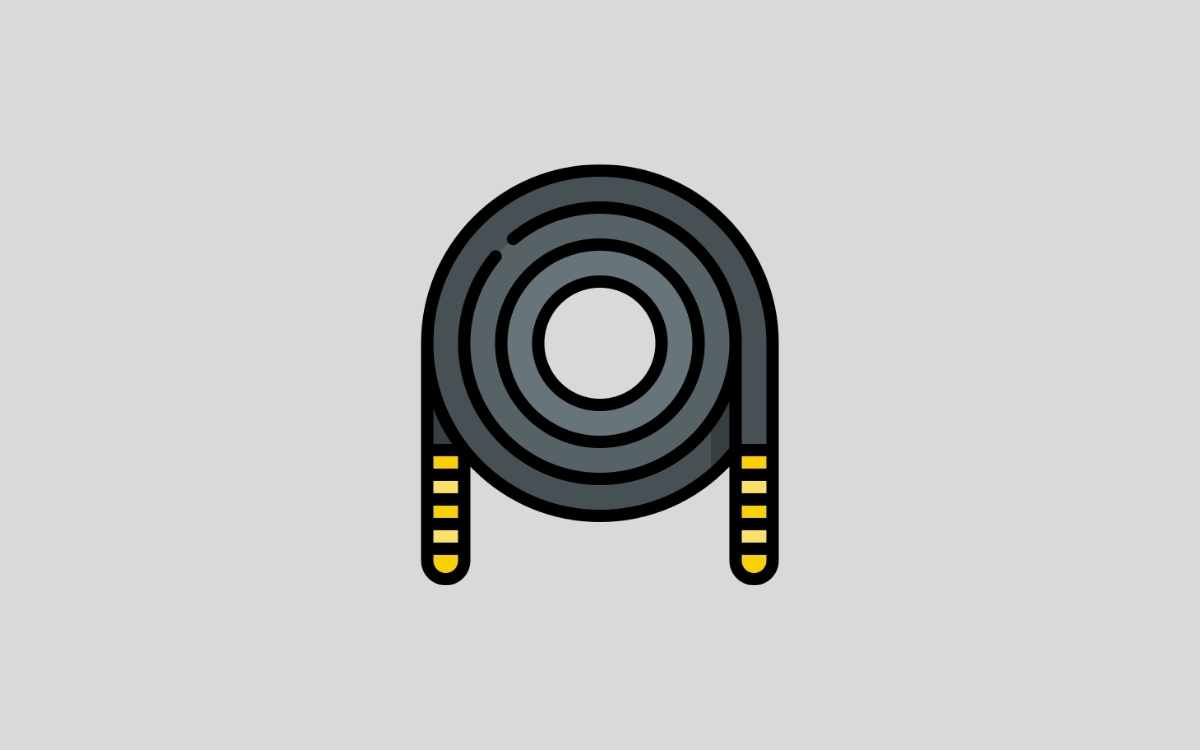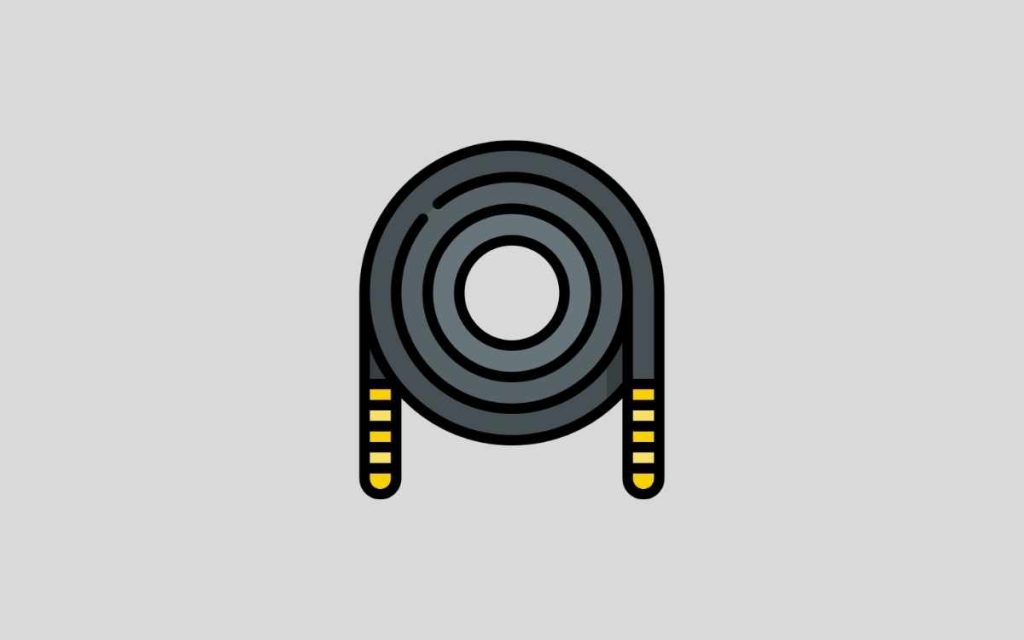 Battle ropes are one of my favorite all-time pieces of workout equipment.
For as simple as they look—what could be more simple than a long rope that you wave around?—there is a surprisingly large variety of ways that you can use it.
The benefits of battle ropes are basically endless.
They target just about every muscle in your body, particularly the shoulders, arms, back, and core, and depending on the routine you set for yourself, you can set aside all of your other cardio and strength-building tools to the side.
Battle ropes are so wildly effective as they force you to work each side of the body in isolation, which shores up muscle imbalances and keeps you in a near-constant state of tension.
If there is a body part or type of conditioning you want to work on, there is a battle rope exercise for you.
And for what it's worth, they are one of the most satisfying forms of exercise. Hearing that thwomp when the ropes hit the ground generates their own and special form of pleasure.
That said, there are some simple things to keep in mind when using them at home.
Choose the right length and thickness.
Ropes come in a set of lengths and thicknesses.
The smallest is 30-feet long and 1.5" thick, an ideal weight and length for people who want to use battle ropes primarily for cardio purposes or for those who are new to the world of battle ropes.
I know the temptation of coming out the gate with the heaviest ropes you can find—my first rope was an Onnit battle rope that I could barely wrap my hand around—but it's important to the best battle rope for your training goals and current ability.
Anchor the rope properly.
Where you set up the rope at home comes down to space. Battle ropes, unlike kettlebells or dumbbells, take up a lot of room. When you've earmarked the space for the rope, anchor it properly. This can be done in a variety of ways.
Anchor it to the wall. Most quality battle ropes come with an anchor set that has powder-coated steel hooks to weave the rope through. The anchor is bolted to the wall, stopping the rope from getting tangled and uneven in length.
Affix it to something sturdy. The battle rope in my garage right now is wrapped around the base of my squat rack. Because it's loaded with over 800 pounds of weight plates and bumpers, the rack is going absolutely nowhere and no matter how hard I'm slamming the rope, both are staying where they should be.
If you plan on using it outdoors—and who doesn't want the fresh air and sunshine that comes with exercising outdoors—anchor it properly on your fixture of choice.
Just make sure to have a storage option for the rope as the nylon will degrade when left out to brave the elements.
How far off the ground should the anchor be?
I've used battle ropes that have been mounted nearly two feet off the ground as well as ground level. In the case of the latter, there is a little more "bounce" to the rope.
A slightly elevated mounting position can protect the rope a little while also keeping more of the rope off the ground, increasing the difficulty of the movement.
As long as you have a low center of gravity and the rope isn't bouncing all over the place, anchor height isn't the end of the world.
Protect your floor (and the rope)
One of the key things people wonder when it comes to using battle ropes is whether or not it will damage the floor when used.
The answer is **usually** no.
That said, indoor surfaces like hardwood can be used provided that you lay down some protection. There are lots of very inexpensive gym flooring like jigsaw EVA foam pads that can be used for this purpose.
When it comes to outdoor surfaces like concrete and asphalt, the concern stops being about the floor and shifts to protecting your rope.
When using a battle rope on concrete and asphalt (particularly driveways, streets and so on), you will want to opt for a rope that has a sheath on it to protect the rope from getting frayed and damaged.
Are battle ropes loud?
Yes, they are loud. Even just tepidly moving the ropes will cause significant noise against the floor. The heavier and longer the rope—you guessed it—the louder the noise is gonna get.
People that live in multi-residential buildings, like apartments, condos, duplexes, etc—will want to think long and hard about working out with battle ropes at home and may want to consider using them in the yard or down the road.
Obviously, how much noise you can generate comes down to how loud the ropes are, the separation between units, and of course, your own common sense.
The Bottom Line
With the uncertainty of gyms being open or closed during the Covid pandemic, there was never a better time to invest in home gym workout equipment.
While battle ropes may once have been found exclusively in commercial and big-box gyms, they've become so affordable in recent years that investing in your own for exercising at home has become a no-brainer.
That said, like all fitness equipment for home use, make sure that you have enough space set aside for the rope. Choose a battle rope that works for the space you have and your workout goals. And anchor and protect the rope.
The end result will be a lifetime of awesome upper body and aerobic-based battle rope workouts.