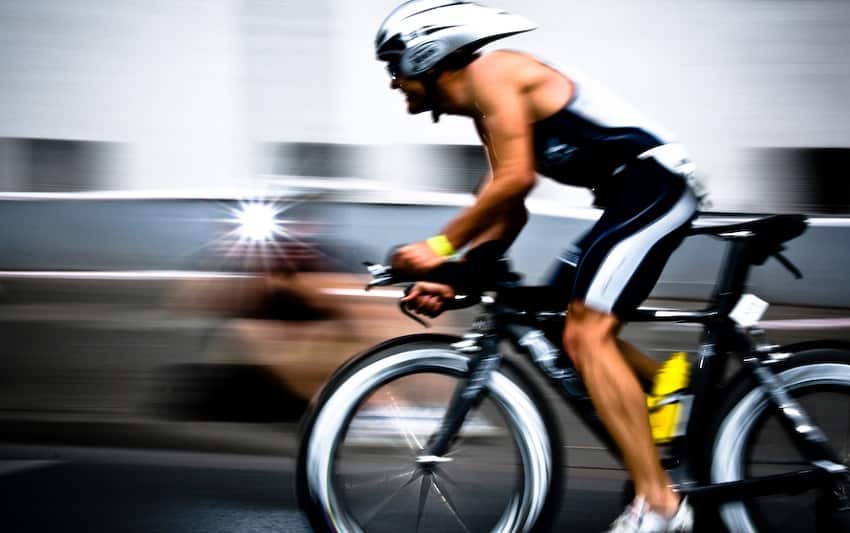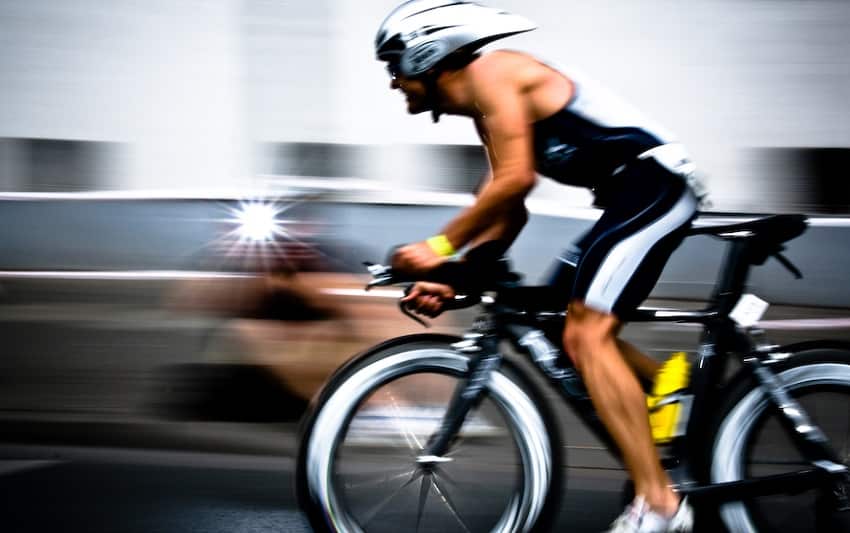 Gearing up for a big triathlon? Keep your strength game strong with this cross-training routine from strength coach and triathlete Nick LaRocca.
Training for a triathlon is no joke.
Between the endless number of meters in the pool and the miles on the road it can feel all-consuming. So much so that the injury-prevention and muscle building aspects of strength training are ignored.
But spending some time in the gym–even if it's just half an hour per session in the workout routine detailed below–can help you improve core strength, maintain functional movement patterns, and improve overall strength and capacity.
Which, if you are keeping score at home, can help you make a better triathlete.
Recently we asked Nicholas LaRocca, CSCS, a strength and conditioning coach and triathlete to share his favorite workout.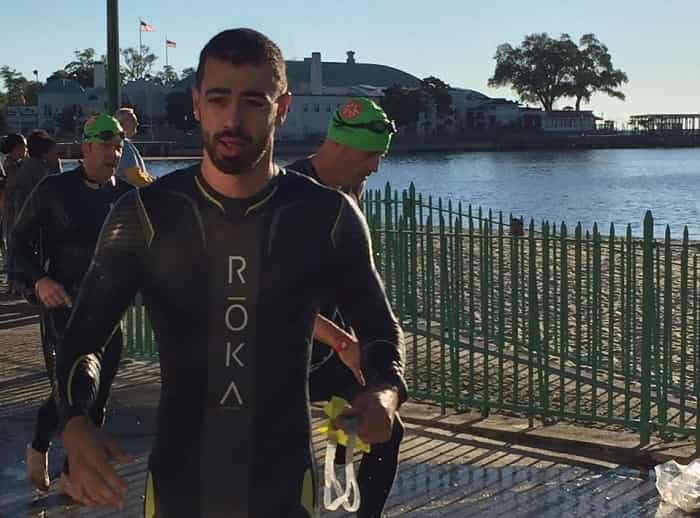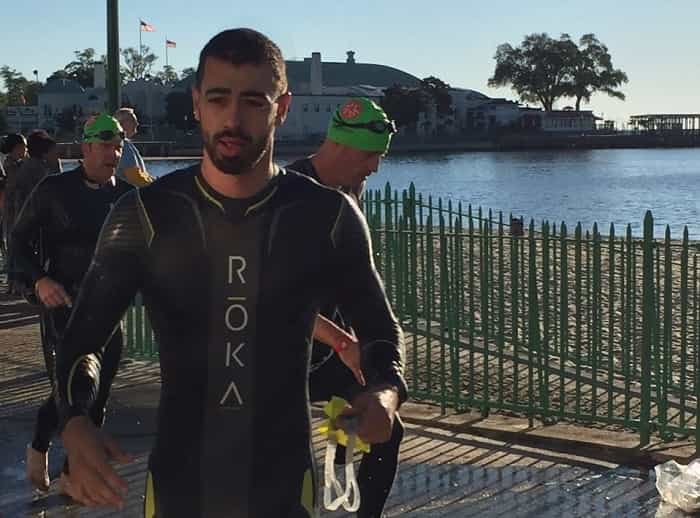 He is training for Ironman Lake Placid later this year and has been using his time in the gym for cross-training.
The workout routine he sent over doesn't take a whole lot of time–about half an hour–and is something that he does 2-3x per week.
Let's do this!
Strength Training for Triathletes with Nick LaRocca
I start off with movement prep that includes dynamic stretching, and activation work.
Band walks, lateral and 45 degree steps.
Inchworms with a push up.
Dynamic Hamstring walk (frankensteins)
Dynamic Quadriceps walk with reach
World's greatest stretch
T-spine windmill
As far as routines are concerned I like to include different movements.
Vertical push/pull, horizontal push/pull, single leg exercises such as a lunge or step up, squat, deadlift, spinal flexion/extension are the foundational movements and basis for everything.
Here is a sample of some exercises I will chain together during a cross-training session:
Weighted pull up:
Definitely the king of upper body strength exercises, forget the bench press.
I'll throw a 25lb plate on a weight belt and do 5-8.
When I can get more than 10 I'll add 10lbs. You should do the same.
---
See also:
---
Hanging leg raises:
I use elbow straps for this one, but you can grip a pull up bar with your hands as well.
As you raise your straight legs up, pull your elbows up.
Most people have an awkward swing after a few reps, just keep practicing your rhythm.
Kettlebell deadlift:
Start with kettlebells with handles that reach your mid shins from the floor, place small boxes underneath each KB if the handles don't reach high enough.
With a neutral spine (don't let your back round into flexion) pick up the weights and squeeze your butt when you get to the top, but don't lean back.
Tap the floor with the weight and repeat.
Start light with these to get a feel for keeping a flat back, that's important.
Single DB curl to press:
At first glance this seems to be a circus exercise for the upper body but it actually has nothing to do with the upper body so keep the DBs below 25lbs.
Shift weight to your left foot as you raise your right knee to a 90 degree angle.
Keep that knee up during the whole set.
Keep your left knee soft so it can absorb the movement from your bicep curl to overhead press. If you have a nagging shoulder, simply curl the weight and take out the press portion.
This is a great exercise for improving hip stability while running or any single leg action. Can you stay balanced?
Perform these in a circuit going from one to the next or break them up into 2 mini circuits if your gym is packed. Do it 4 times through.
You can connect with Nick at his website, The Body Athletic, as well as on Instagram.
More Stuff Like This
Best Adjustable Kettlebell for Every Kind of Lifter. Curious about adjustable kettlebells? Here's a detailed look at the best adjustable kettlebells for every kind of budget and athlete.