Mastering resistance on the stationary bike means you can make the most of your time pedaling. Here's your ultimate guide to the types of resistance, how to change resistance like a pro, and more.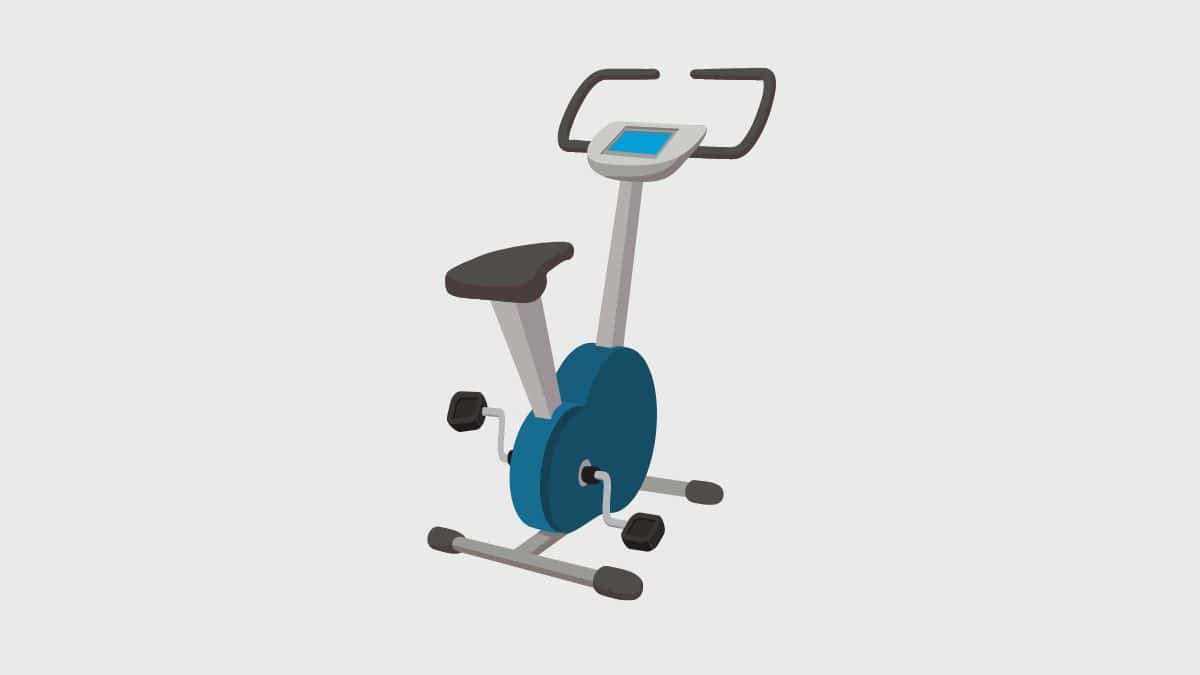 I'm a big fan of using the stationary bike for weight loss and doing fat-burning workouts that torch serious calories.
The best way to max out your workout performance isn't just to pedal faster, but also add resistance so your pedaling is harder, too.
Understanding how the resistance on stationary bikes work is crucial to help you make the most of every workout you do on the stationary bike—be it HIIT, steady state pedaling, or an all-terrain challenge.
In this article, I want to talk about how you can use resistance to your maximum benefit. Below, we'll look at the various types of stationary bikes and their resistance, how to adjust resistance levels like a pro, and how to incorporate varying resistance into every workout.
At the end, we'll even answer a few FAQs that will wrap up the article neatly and make the concept of stationary bike resistance easier to understand.
Pedal on!
Types of Stationary Bike Resistance
There are two basic types of resistance used by stationary bikes:
Magnetic resistance, which uses magnets and a metal flywheel to increase the difficulty of your pedaling. The closer the magnets are to the flywheel, the greater magnetic force is exerted, so the harder you have to work to keep the wheel spinning.
Friction resistance, which uses a "brake" mechanism to apply direct contact to the spinning flywheel to make it more difficult to pedal.
There is another type of resistance used: air resistance, involving a spinning fan that grows more difficult to move the faster you spin it by pedaling. However, these are typically used on air bikes (like the Rogue Echo Bike).
What you call "stationary bikes" will feature either magnetic or friction resistance.
The "pros" of both types of resistance is that they make the work of pedaling more challenging. Both the friction-causing brakes and the magnets will slow the wheel down, requiring more energy from you to pedal and spin the wheel. Their resistance feels fairly similar, so in that sense, they have the same advantages.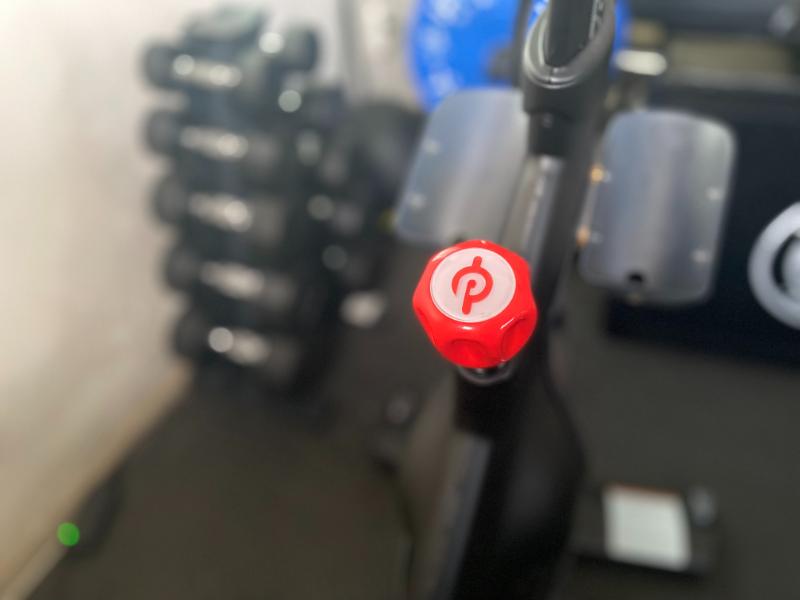 But the big "con" of friction resistance bikes is that the "brake pads" will wear out over time. Eventually, the repeated friction will wear them down so much that you'll have to replace them (similar to how you would on a regular bike or a car).
With magnetic resistance, there is no direct contact between the magnets and the flywheel, which means nothing wears down or deteriorates.
Bikes that use magnetic resistance last a lot longer and require far less maintenance than bikes that use friction resistance.
How to Adjust Resistance Levels Like a Pro
Here are some simple but highly practical tips to help you obtain the maximum benefits of stationary bikes by being smart with how you use the resistance:
Tip #1: Factor in Body Weight
Remember, everyone's weight will be different, which means the level of resistance used will vary from person to person.
Let's say, for example, that you weigh 150 pounds. When you're pedaling, that's 150 pounds of body weight working against the bike's magnetic or friction resistance. Add in the strength of your legs (let's say, an additional 50 pounds of force), and there are around 200 pounds of force being applied to the pedals.
But your cycling partner weighs 200 pounds, and they can generate 100 pounds of force from their leg muscles. All of a sudden, the force being applied to the pedals is 50% more, or 300 pounds.
A resistance level that works for your 200 pounds of force may feel too easy for your cycling partner's 300 pounds of force. They end up raising the resistance 1-4 levels above yours in order to match the difficulty.
Body weight is very much a factor to consider when establishing your resistance levels. Keep that in mind when comparing your workout performance and resistance settings with others around you.
Tip #2: Cadence and Speed Matter, Too
In order to max out the calories burned on a stationary bike, you've got to take into account all of the various factors in the workout—not just resistance, but also cadence (RPMs) and speed (MPH).
Think of it like this: pedaling at a faster cadence to reach a higher speed is like sprinting, while pedaling with greater resistance is like running uphill.
Resistance is necessary to build muscle, but for a stationary bike HIIT workout, speed and cadence may actually matter more. In fact, for faster pedaling, you want to minimize resistance so you don't tire out your muscles before completing the "sprint interval".
Keep this mind for your workouts:
For a challenging uphill pedal (higher resistance), your cadence should be around 60 RPMs.
For the average terrain and a steady state workout, your cadence can be between 60 and 80 RPMs, but with less resistance to fatigue your muscles.
For a fast-paced/sprint pedaling interval, your RPMs should be between 80 and 120, but with little to no resistance.
Each workout will focus on some different aspect of your fitness. Putting them all together into one workout or one week of training with various workouts is how you improve your overall conditioning as an athlete.
Tip #3: Tackle Shorter Hills at First
Hills are amazing for building leg muscles, because of the increased resistance (be it magnetic or friction). However, the average newbie may not have the strength or stamina to climb a long hill (1K+). In the beginning, start with shorter distances at higher resistance levels so your body can adapt to the challenge.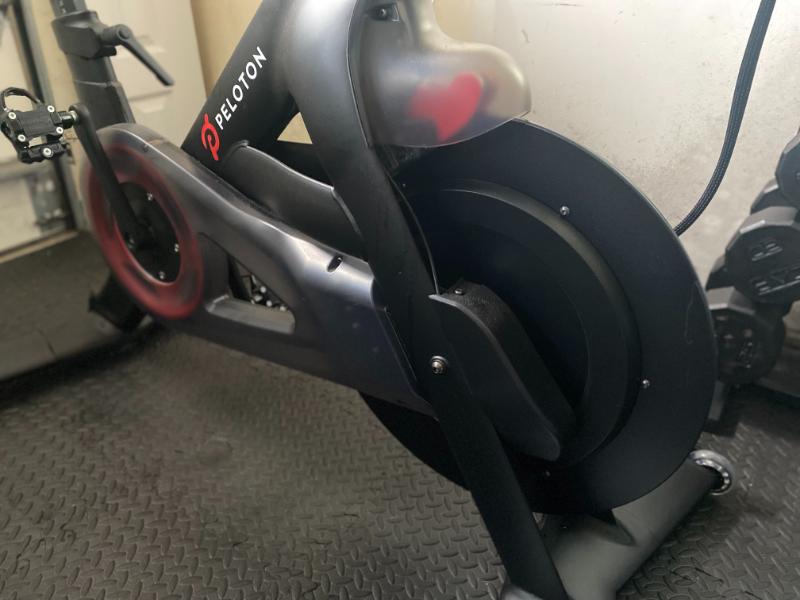 Start out with a 30-second or 200-meter hill climb. Raise the resistance to 75 to 100%, and focus on keeping your legs pumping and your breathing steady during the climb. Then decrease the resistance to 0 to 25% to flush the lactic acid from your muscles and give your body a chance to absorb oxygen.
Working with intervals can be a great way to start off building the stamina and endurance necessary to tackle hills. The more you work out, the longer you can extend your hill climbs and the steeper you can make the hills (by increasing the resistance).
Tip #4: Beware of Excessive Resistance
Did you know that adding too much resistance isn't just guaranteed to tire you out faster, but it's more likely to cause you to injure yourself?
When you're cycling at a resistance setting that's too high, your muscles burn through your stored energy too quickly, leaving you depleted.
It's when your muscles are in this state that you're more likely to compromise on your form or recruit additional muscles to help you sustain the effort.
BIG MISTAKE! Sacrificing proper form is one of the fastest ways to cause an injury, be it in your hips, knees, ankles, or lower back.
If you feel the resistance is too much, lower it as needed. There's no need to set it at a specific level—not even because you did in a previous workout or someone else pedaling beside you is.
What matters is that you work at a resistance setting that is challenging while still being safe and sustainable.
Tip #5: Be Aware of Resistance Adjustor Types
There are three types of adjustors used to raise or lower the resistance on a stationary bike:
Micro-adjustable resistance knob. This is usually used on budget-friendly stationary bikes, typically the bikes that feature either magnetic or friction resistance. Turning them will either push the brake pads or magnets closer to the flywheel or pull them away.
Digital adjustors. On more complex bikes that use digital controls and electric motors to adjust the flywheel, you can raise or lower the resistance simply by pressing a button on the screen or console.
Resistance lever. This is typically used for spinning bikes, as it offers the ability to raise or lower the magnetic resistance by 1 level (out of 20 to 30 levels). With this type of adjustor, you have more control over exactly how difficult your workout is.
Tip #6: Adjust as You Work
When it comes to resistance, don't just "set it and forget it."
Unless you're doing a low-intensity, steady-state workout, you'll want to raise and lower the resistance in order to simulate various terrains and push your body through various challenges. For example, raise the resistance to tackle hills, or lower the resistance for sprint-pedaling.
The beauty of modern exercise bikes is that you can adjust the resistance on the go. Twisting the knob, pressing the buttons, or moving the lever is all you need to do to raise or lower the resistance in the middle of your workout.
How to Structure Your Stationary Bike Workouts Around Resistance Levels
If you want to build your own stationary bike workout and take full advantage of the various resistance levels, here's what you need to do:
For the warm-up at the beginning, keep the resistance low and your cadence steady. That way, you can limber up your muscles, loosen stiff joint tissue, get your blood flowing, and activate your fat-burning mechanisms.
When the time comes to sprint, you want to pedal at top speed without raising the resistance. Your cadence will increase to 90 to 120 RPM, but you don't want to add resistance because excessive resistance will cause you to run out of energy too quickly.
For hovering/pedaling standing up, you need to add a bit of resistance to counteract your body weight. Aim for "medium" resistance, enough that your legs have to pump hard to spin the wheel despite the magnetic or friction resistance. You'll pedal at a slightly lower cadence (60 to 80 RPM) because it's more challenging.
When tackling hills, raise the resistance to "medium" or "high" and accept a slower pedaling cadence. Try not to drop below 60 RPM—if you do, lower the resistance slightly. Ideally, you want to tackle the hills from a seated position so you can increase your quad strength. Pedaling standing up is excellent for focusing on your glutes and hamstrings, too, but pedaling uphill from a seated position focuses on the biggest muscle group in your legs.
For flat road feel, which is excellent for recovery after a steep hill or sprint-pedal, lower the resistance to a "low" level (anywhere from 0 to 25%). You can slow your cadence, too, so you give your muscles a chance to flush the lactic acid built up during the period of higher intensity or higher exertion.
And when you're done, cool down at a lower resistance setting and speed again.
---
Stationary Bike Resistance Levels — FAQs
Does using higher resistance levels burn more calories?
Using higher resistance levels absolutely burns more calories! Because you have to work harder to pedal, your muscles burn through your existing energy stores more quickly, forcing your body to replenish that energy using stored fats and glucose from your bloodstream.
Adding resistance and speed both will help to max out the number of calories you can burn in a single stationary bike workout.
What do the numbers on the stationary bike mean?
Resistance means how difficult the wheel will be to spin as you pedal.
KCAL refers to roughly how many calories you've burned through your workout.
Distance refers to how far you've pedaled over the course of your workout.
RPM refers to the number of revolutions the wheel makes per minute, also known as your cadence.
MPH refers to how fast you're going, your speed, as calculated by how many miles you can cover in an hour.
Heart rate refers to how fast your heart is beating, which reflects how easy/challenging your workout is.
The Bottom Line
Using the stationary bike for your workouts is an amazing way to get in more high-quality cardio. Thanks to the magnetic or friction resistance offered by the cardio machine, you can make the workout more challenging—and thereby burn more calories—every time you sit down to train.
Hopefully the information above helps you to understand how to make the most of the stationary bike's resistance feature, making your training sessions better for both weight loss and overall fitness.
Apply these tips to your next stationary bike and pedal on to better health!
---
More Stationary Bike Guides
How to Use a Stationary Bike for Weight Loss (Tips, Best Practices, and Sample Workouts). Ready to pedal your way toward serious weight loss? Here is how to use a stationary bike for losing weight, including my favorite pro tips and some sample workouts to get you started.
Treadmill vs Stationary Bike: Which One is the Best Workout for You? Wondering whether the treadmill or the stationary bike is best for your workouts? In this detailed comparison, we will find out so that you can make the most of your time in the gym.