Looking to add swim paddles to your swim training but don't know where to start? Here's what you need to know about how to choose the right swim paddles for you.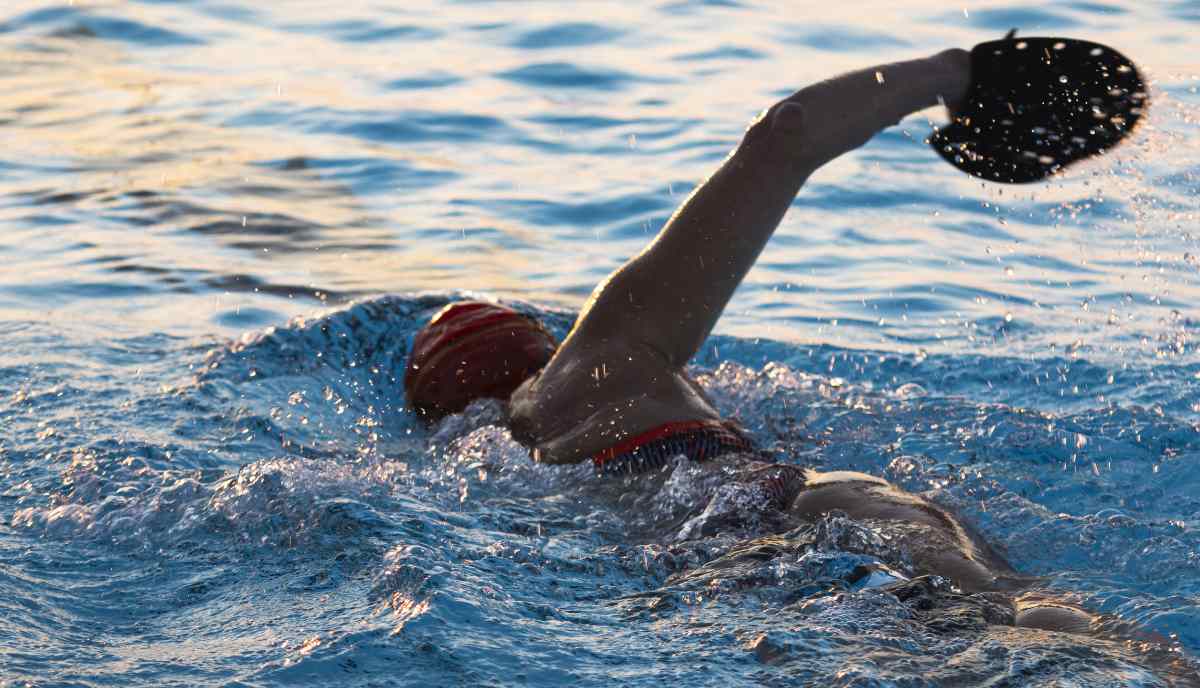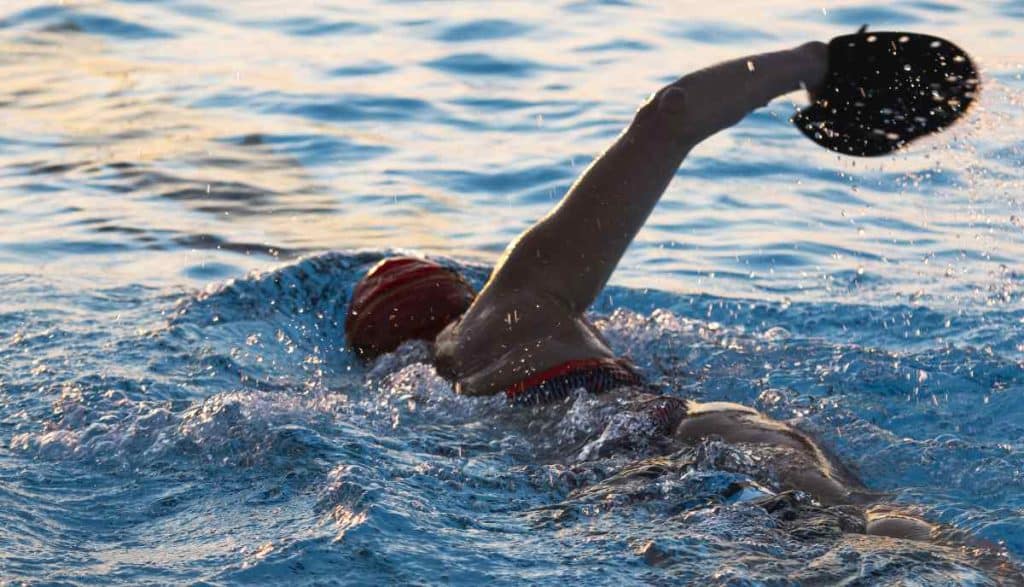 Swim paddles are one of my favorite ways to develop a stronger pull and a more efficient swim stroke.
Paddles have evolved significantly over the past few years, with a huge influx of designs, sizes, straps (and strapless versions), and a range of specialty hand paddles.
In this guide to choosing the best set of swim paddles, you will learn everything you need to know about choosing the right paddles for you.
Let's dive right in!
Swim Paddles –The Basics
Swim paddles are pieces of plastic you strap to your hand to develop upper body power in the water, improve your technique, and swim faster than you normally would.
While paddles are primarily a way to add resistance in your swimming training, they have evolved in recent years to become an excellent way to improve your form and efficiency in the water.
(If you want a more detailed look at how to use a swim paddle like a champ, read this post.)
How to Choose the Right Swim Paddle for You
There are a few different things to consider when picking out the right swim paddles for you and your swimming.
Paddle Size
This is perhaps the most important part of a solid swim paddle.
Stuck with Your Training in the Gym?
Join 12,000 lifters and athletes and sign up for FREE access to my 5-day email course on how to conquer the most common gym mistakes.
From goal setting to lifting technique, you will learn how to overcome the mistakes in the gym that are holding you back from getting bigger and stronger.
Unsubscribe anytime. No spam.
The surface area of the hand paddle should be around 20-25% larger than the size of your hand.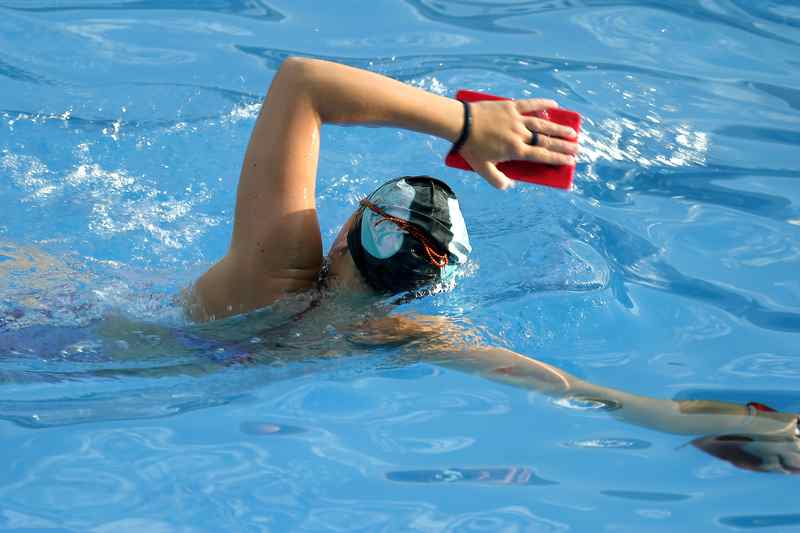 Why does this matter? Because a hand paddle that is too big will slow down your stroke rate significantly, cause unnecessary strain on your shoulders, and even reduce the metabolic demands of your swimming.
In other words, slower, less intensive, more injury-prone swimming. No good.
Measure out your hand when it's relaxed. These are the dimensions you are going to take with you when choosing the right swim paddle size.
Tip: Properly sized swim paddles should extend just beyond your middle finger.
Straps vs No Straps
Swim paddles back in my day when I used to walk uphill in the snow to swim practice—both ways were ONLY available with wrist and finger straps.
Now, there are a bunch of innovative designs that remove straps altogether.
A strapless swim paddle is perfect for intermediate or experienced swimmers looking to really refine their swimming technique and maintain constant pressure on the water with the palms of their hands.
(FINIS has led the way with strapless swim paddles, first with their Agility Paddles and now with the Manta Swim Paddle, too.)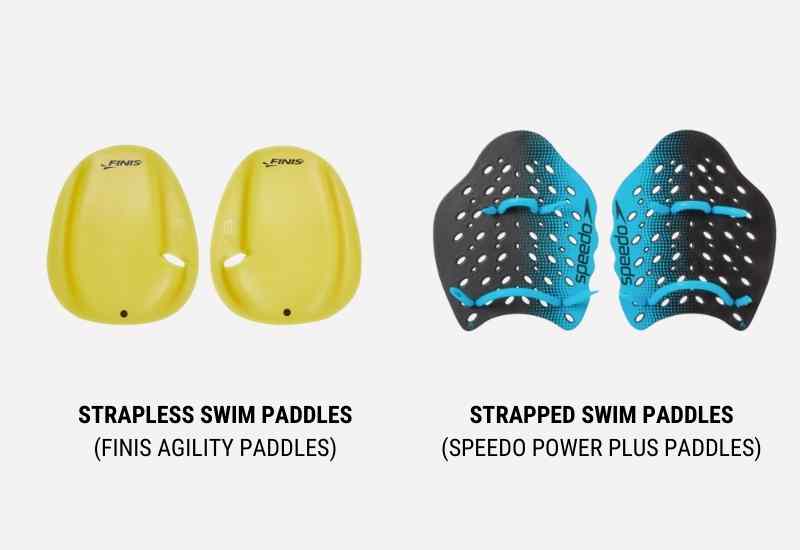 If you are a beginner to swim paddles, get a set with a finger and removable wrist strap.
As you progress, and get more comfortable with how to use the paddle properly, you can drop the wrist strap to get full technique benefits.
Paddle shape
My first swim paddles were a pair of rectangular Speedo paddles.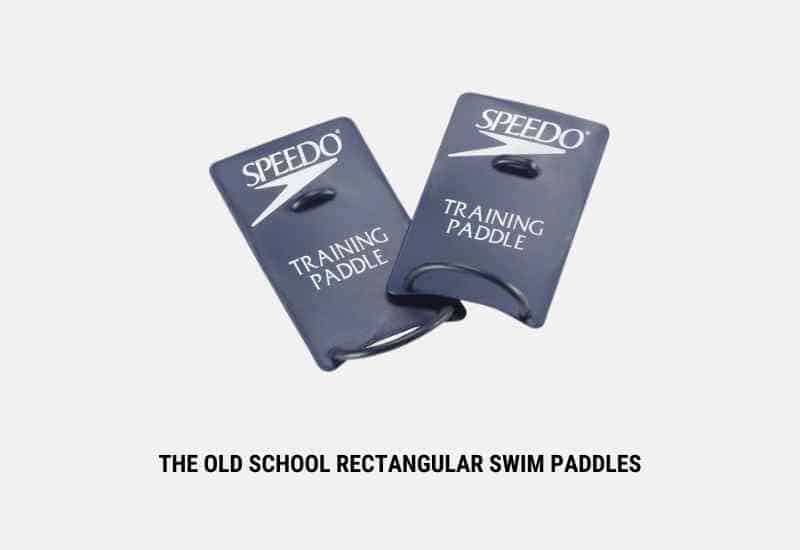 Strokemakers, the first paddle that sought to emulate the exaggerated shape of a human hand, was also popular and this design has largely become the standard.
That said, swim paddle shapes have expanded significantly in recent years.
Type of Swim Paddle
The most popular paddles on the pool deck are the big, flat, and surface-area-inducing paddles.
But in recent years other swim paddles have popped up on the scene, including fingertip paddles, freestyle paddles, and more.
Here is a breakdown of the different types of swim paddles:
Power paddles.
These are your classic swim paddle, designed to increase the overall surface area of your pull, hence the "power" in the name.
Most swim paddles on the pool deck are "power" swim paddles.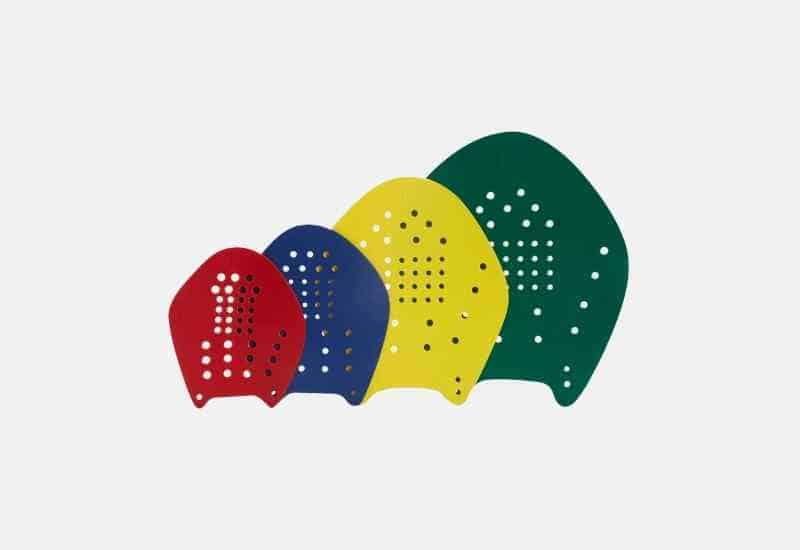 They all have vents for some water flow (to mimic how your hands normally pull the water), straps (or no straps as the case with FINIS Manta and Agility paddles), and a shape that exaggerates the size of your hand.
Finger-tip paddles.
These "micro" swim paddles are designed to give you added surface and "paddling" area at the top of your hand.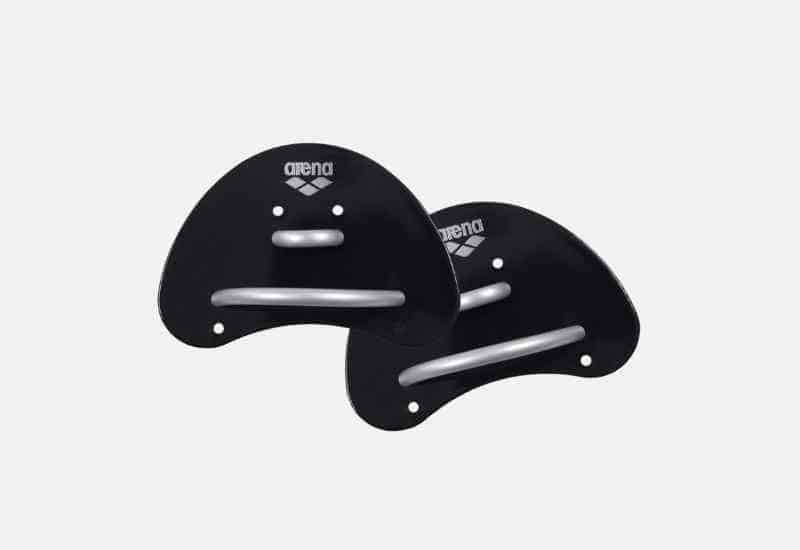 Using these paddles, particularly when sculling, help increase your feel for the water and teach you to pull more water with the naked hand.
Anti-paddles.
Another tool for increasing feel for the water, anti-paddles are the equivalent of closing your hand around a baseball and trying to pull through the water.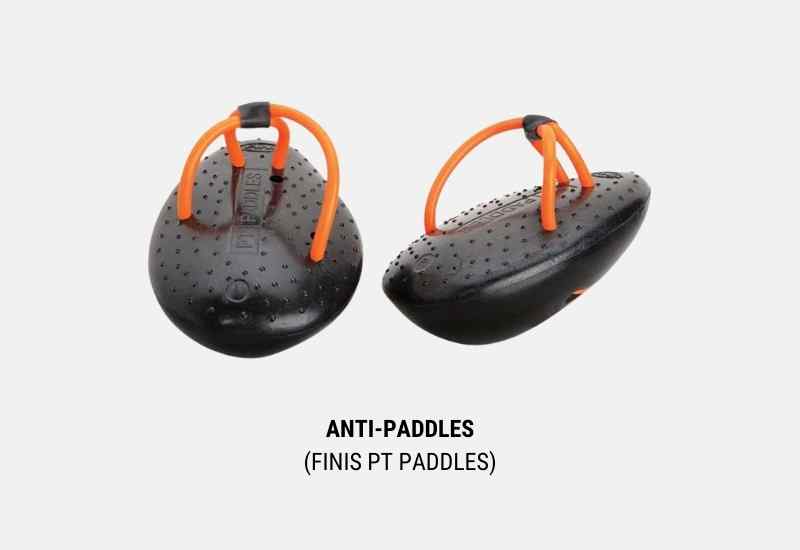 Anti-paddles are great for really reinforcing a vertical forearm and teaching swimmers to use their forearm to generate propulsion. (The "free" version of anti-paddles is closed-fist freestyle drill.)
Freestyler Paddles.
FINIS is the absolute boss when it comes to making paddles that buck the trend, and their Freestyler Hand Paddles are another example.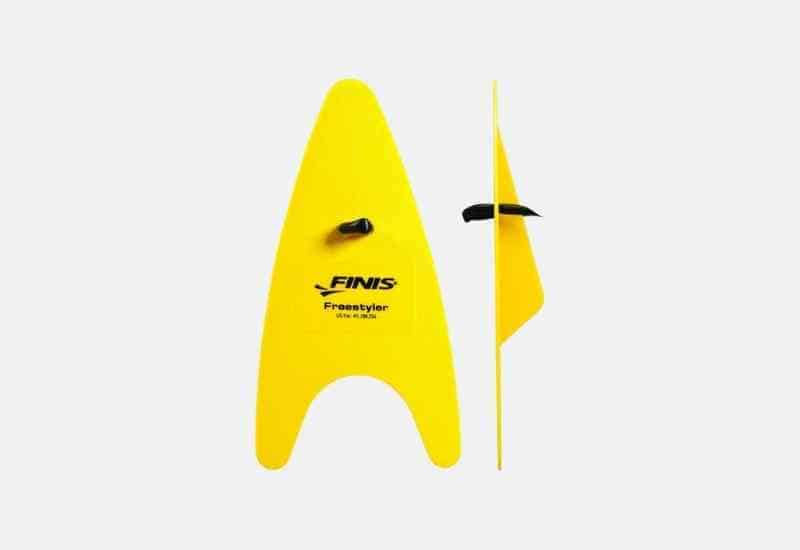 They are designed specifically for swimming freestyle (duh, right?), with an arrow shape that cuts down resistance and adds distance to the hand entry.
The narrower shape and finger-strap-only also encourage a cleaner pull backward.
Choosing the Right Swim Paddles for You
Swim paddles are an awesome way to spice things up with your swim training.
Choose the right swim paddles that match you and your goals in the pool, and swim on towards better technique and a stronger stroke!
More Swim Paddles Guides and Resources
6 Best Swim Paddles for Training. Looking for a set of swim paddles to take your swim training to the next level? Here's a chlorinated review of the best swim paddles on the pool deck right now.
Swim Paddles: Pros, Cons, and How to Use Them Properly in the Water. Wondering if swim paddles are right for you? Here's a detailed look at the benefits and disadvantages of hand paddles, as well as some expert tips for how to use them properly.