Weight plates are a crucial part of your strength training program. But what kind of plates is best for you? Here's a detailed look at bumper plates vs iron plates, including pros, cons and key differences.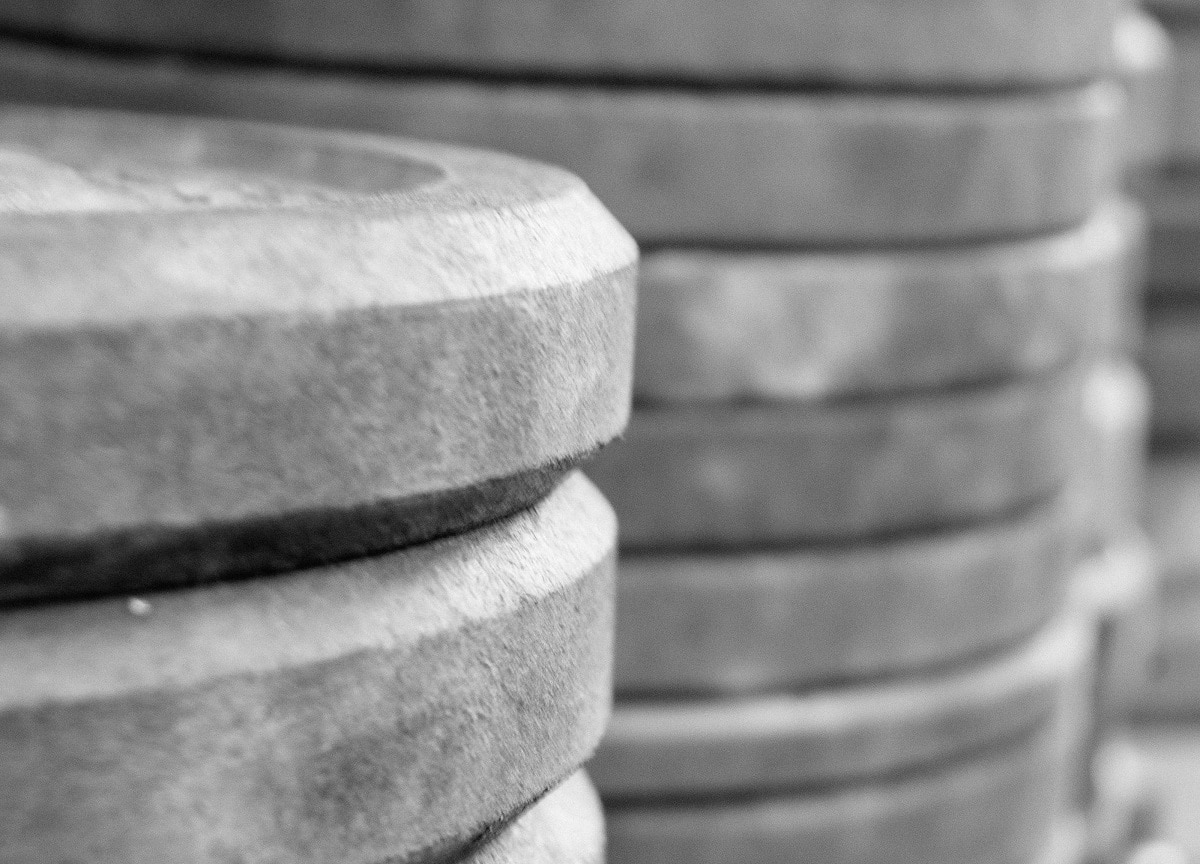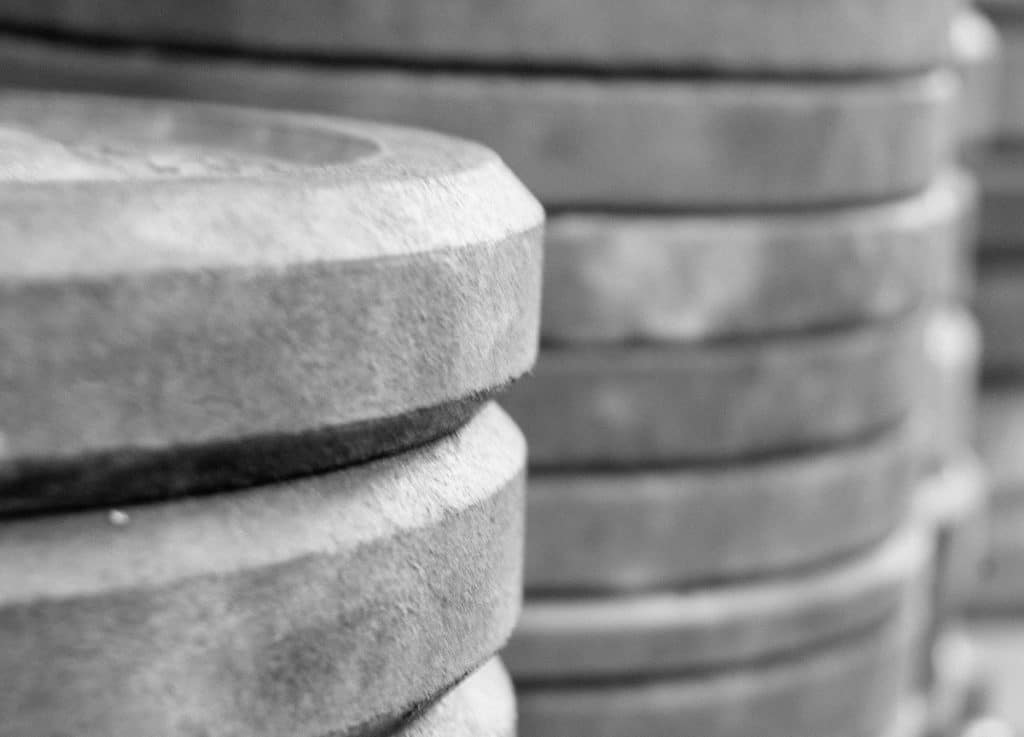 When it comes to building out a home gym, there are a TON of things to figure out.
How much space can you squeeze out of the garage for workout equipment? What kind of barbell should you get? Who gets to control the playlist on the boombox?
Figuring out what kind of weight plates to get for your home gym is right at the top of the list, too.
After all, weight plates are what create the resistance to help you build muscle, become more explosive, and get stronger.
The two main types of weight plates are bumper plates and iron (or steel) plates.
(There is also the option of rubber-covered iron plates, but these are less common.)
In this guide, we will take a deeper look at these two kinds of weight plates, assess the pros and cons of each, and break down the differences between both.
By the end, you will be fully armed with the knowledge to select the right plates for your home gym and for your workout goals.
Let's jump right in.
Bumper Plates – The Basics
Bumper plates have exploded in popularity in recent years.
Made of thick rubber or urethane, bumpers come in a wide range of materials and colors.
They have been around in competitive settings, being used in Olympic lifting competitions (including the Olympics), and were designed for dropping and protecting lifting platforms and the floor underneath.
The three main kinds of bumpers you will see include:
Crumb rubber bumpers.
Also known as hi-temp bumper plates, these are made of recycled rubber that is unfinished.
Crumb bumpers have the most bounce of all bumpers and are ideal for high-volume Olympic lifting.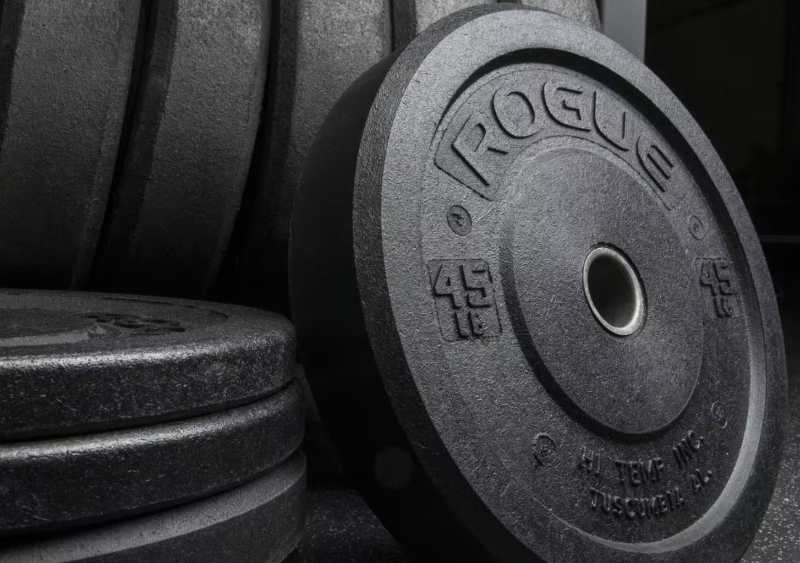 Walk into a CrossFit box and you will almost certainly find a full set of hi-temp bumpers.
Rubber/urethane bumpers.
These are the bumpers that fill commercial and home gyms.
They have a smooth finish, ridged edges to help you grab the plates, and are made with synthetic rubber.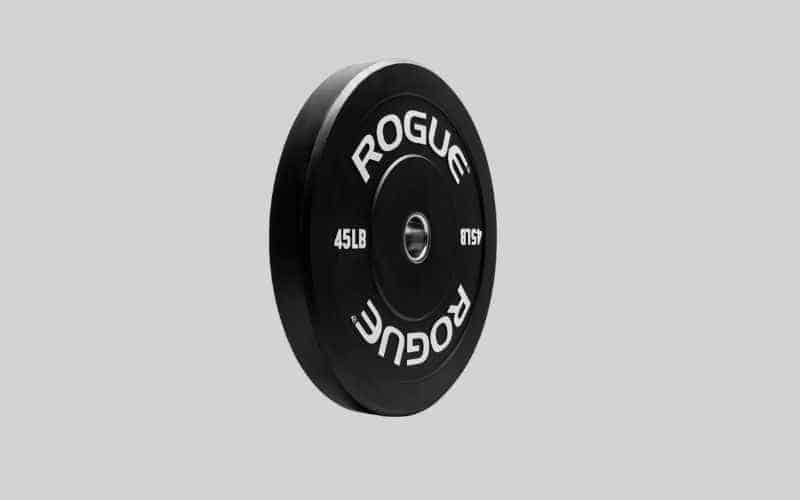 Bumpers have a little bit of bounce to them but won't come up to hip height like a crumb bumper after dropping from overhead.
Competition plates.
These plates are precision built to have almost no weight variance, have thick steel inserts, and are usually thinner than "regular" bumpers.
Ideal for powerlifters and experienced lifters as the smaller profile means you can stack more of them on the barbell.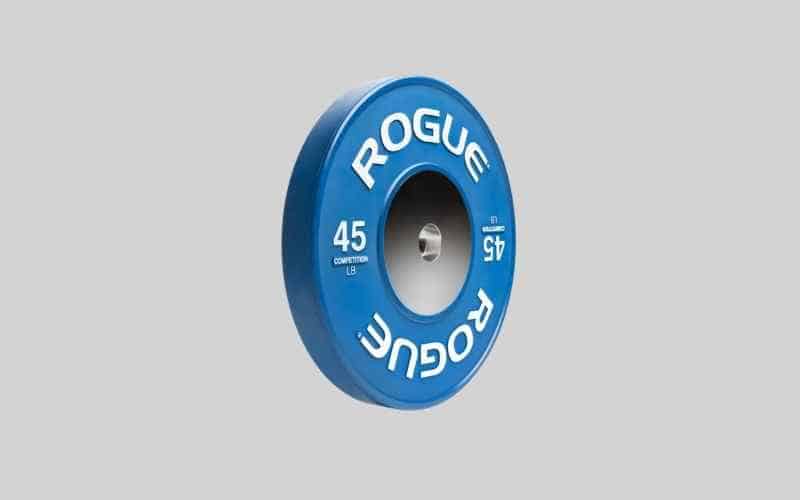 Competition bumpers are certified for weightlifting competitions and are color coded specifically to quickly assess how much weight is on the barbell.
Iron Plates – Overview
Iron plates are the "classic" weight plate.
The most affordable weight plates on the market, they are most often made of iron and steel (we will use iron as an umbrella term for this article to keep things simple).
They are tough, they make that satisfying clang when you slide them onto the barbell, and although they are prone to rusting, they will last a lifetime.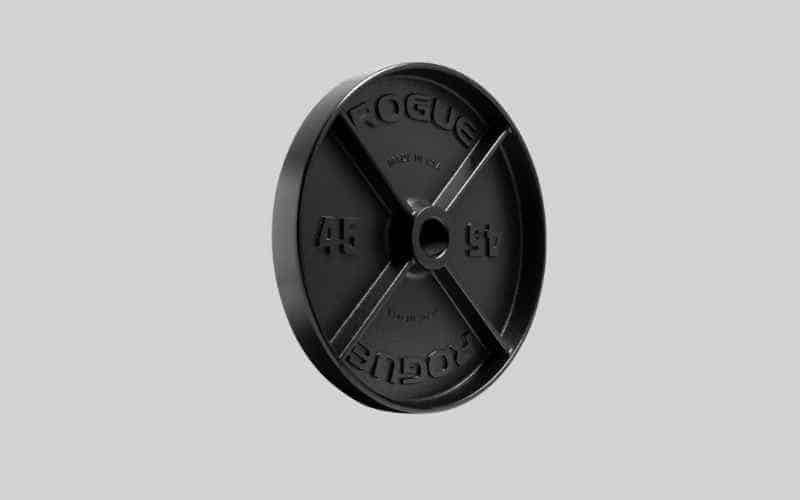 Iron plates come in a staggering variety of designs, with some having handle inserts to make them easier to carry and load. The diameter of iron plates can also vary widely, with small plate sizes (5lbs, for example) being no bigger than your hand.
Bumper Plates vs Iron Plates: The Differences
Everyone has an opinion about which type of plate is best.
But ultimately, understanding the key differences between iron vs bumper plates is the way to make that determination for yourself and your home gym.
Here are the main differences when it comes to bumpers and iron plates:
? Noise
Bumper plates make less noise. They are designed to not only absorb vibration and force when they hit the ground, but they also reduce a lot of the noise that happens when you drop a barbell loaded with plates from overhead onto the ground.
Noise isn't always a primary concern for commercial gym spaces, but for those of us who have kids sleeping upstairs or a wife working in the home office down the hall, reduced noise is a win.
? Protecting the floor
Bumper plates are almost a no-brainer for most home gyms. When you walk into a commercial gym, they almost all (or at least, should) have considerable flooring to protect from the continuous, repetitive dropping of weights.
Bumper plates *can* be dropped on concrete in your home gym (although I prefer to not drop them directly on the floor from overhead), while iron and steel plates will almost certainly chip and crack away at concrete or any other kind of hard flooring in your home or garage.
? Space on the bar
Iron plates take less space on the bar. Bumper plates can be quite thick, with a 45lb bumper often falling in the 3" range in thickness.
This can crowd a barbell very quickly once you sail past the 315lbs marker. More experienced (aka people who can lift a ton of weight) will naturally gravitate towards iron plates as they are comfortable with the weight and they need every last inch of barbell space they can muster to load more plates.
In the case of limited sleeve length, it's also possible to blend both iron and bumper plates as you graduate to heavier and heavier weight loads.
? Storage space
Similar to the point above, bumper plates also take up a lot of room when they are not on the barbell.
Iron plates are about half the thickness (for 45lb plates), so you've got twice the amount of room to store plates on the pegs on your power rack or in your weight plate storage system of choice.
? Price
Iron plates are less expensive than bumper plates. A pair of basic Rogue Fitness 45lb iron Olympic plate costs $213 while a pair of their cheapest bumper plates starts at $254.
That said, if protecting your floors from iron plates is a concern, there is a legitimate argument to be made about taking the money you are saving from choosing iron plates over bumper plates and investing in better mats and gym flooring for your workout area.
? Versatility
Iron weight plates are limited in terms of material and design. This is part of what makes them so inexpensive.
Bumper plates come in a variety of materials and shapes, from hi temp crumb rubber bumpers (the kind you are most likely to see in a CrossFit gym that "bounce") to the bright and colorful competition-grade bumpers.
? Diameter
Bumper plates have a universal size. A 10lb plate is the same diameter as a 55lb plate.
Iron plates, on the other hand, vary a lot in diameter, with 5lb plates being the size of your hand.
For example, Rogue's "classic" iron plates have a 17.5" diameter for their 45lbs plate while the HG 2.0 bumper has a diameter of 17.72".
This difference likely won't make a big difference to most lifters (and frankly, you want the bumper to be a little wider as that will make it the first plate to hit the ground when mixing plates), but it's something to be aware of.
Tip: Buy 2x45lb bumpers, and then load up the rest with iron 45s or 35s to protect your floor while doing deadlifts. The bumpers will be the only plates making contact with the ground.
? Personal motivation
Iron plates give you that old-school "clang and bang."
This is a subjective benefit, but there is something wildly satisfying about sliding an iron plate onto the barbell and have it collide with another one.
The Bottom Line
For the person serious about building a serious home gym, there is always going to be room for both bumper plates and iron plates.
And for most of us, both have a place on the barbell and on our weight plate storage racks.
Ultimately, choose the plates that work best for your training goals and your workout area, and chase the PBs down like they owe you money.
More Stuff Like This:
7 Best Bumper Plates for Home Gyms. Ready to stock up your home gym with some bumper plates? Here is a breakdown of the best bumper plates for training at home.