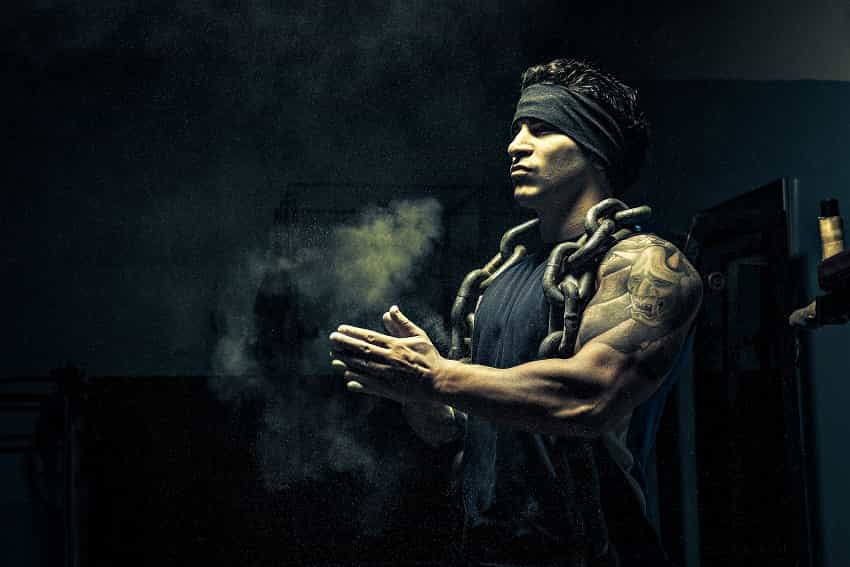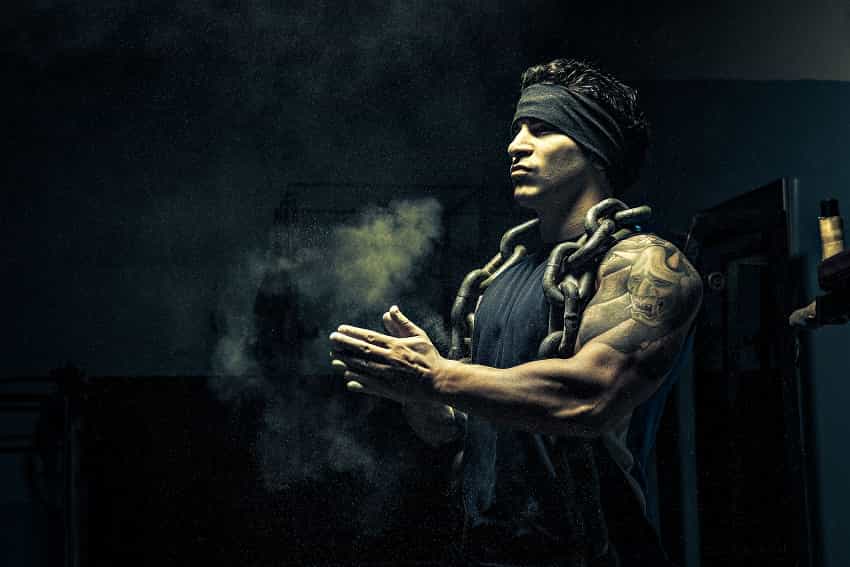 You know the importance of properly fueling your body for maximum performance in the gym, on the field, and in the pool.
What you put in to your body, you get out of it.
And one of the most important tools for better nutrition is your basic shaker bottle.
Designed to store, shake (duh!), and deliver supplements, nutrients, and fluids to your muscles and body, the shaker cup plays a pivotal role in the daily life of athletes and gym-goers.
Whether it's for your morning shake, putting down your favorite pre-workout before heading to the gym, or fueling up with whey protein and creatine after a big game, your shaker cup is the delivery vehicle for better performances and faster recovery.
Shaker cups are a convenient way to stay on top of your diet and make sure that you are recovering properly after training.
A good shaker cup helps you keep your liquids and supplements from clumping, is easy to clean, and of course, fits in your gym bag and look good.
Shaker cups are generally simple in design and made of plastic. There are plenty of variations of shaker cups in size, design, and price.
Here are some of my favorite shaker cups for people who love working out.
Blender Bottle Justice League Superhero Classic
While you don't necessarily have to go with a Superhero shaker bottle if you don't want to, who doesn't like adding a little fun to their fueling efforts?
The BlenderBottle however has been a top rated shaker bottle for a number of years and features a patented mixing system that uses surgical grade stainless steel in the form of a BlenderBall to help ensure all the ingredients you put into your shake are well mixed and keeps clumping to a minimum.
The BlenderBottle Shaker Cup has a capacity of 28 ounces, is dishwasher-safe, and BPA-free. In terms of price, quality, and design, the BlenderBottle Justice League shaker cups are hard to beat.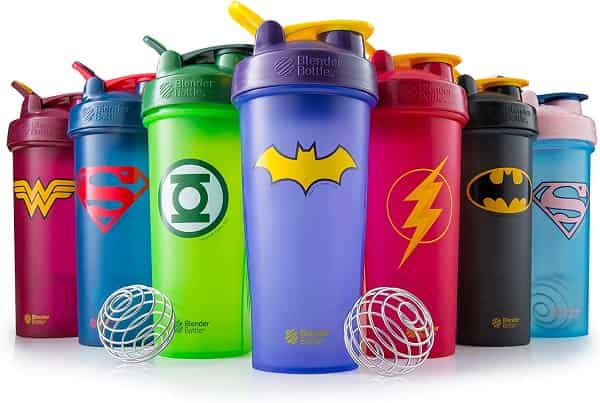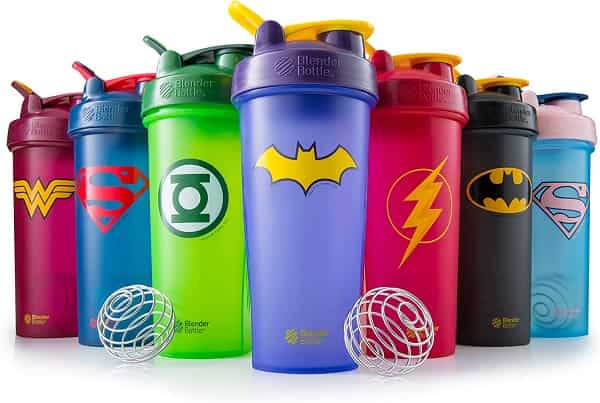 ShakeSphere Tumbler: Protein Shaker Bottle
This shaker bottle doesn't use a ball or a grid to help mix your ingredients but instead, relies on its unique design to mix your liquids and supplements.
As it's shaped as a sphere, (or kind of like a grenade, when you think about it), you won't have to worry about ingredients betting stuck in corners and instead, they simply move around the bottle until well mixed.
This also makes clean up a breeze because as anyone knows who's tried to clean up a grid, it can be a giant pain at times.
This shaker is also fully leak proof so you can toss it into your bag without worry and will hold up to 24 oz., ensuring that you are able to keep yourself well hydrated at all times.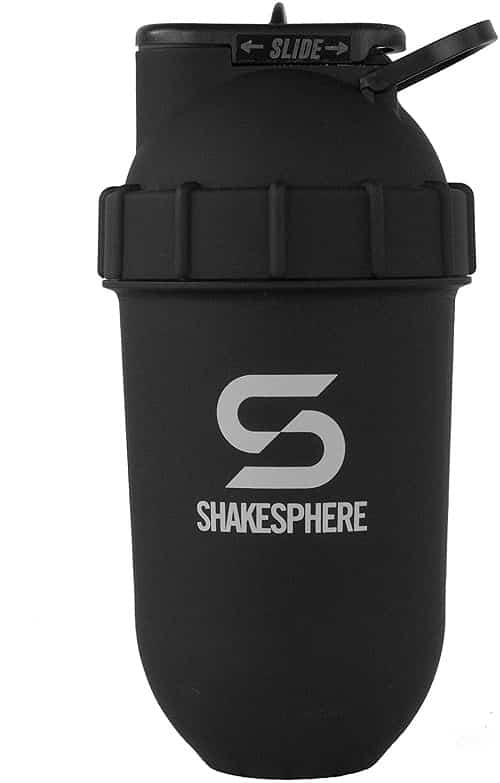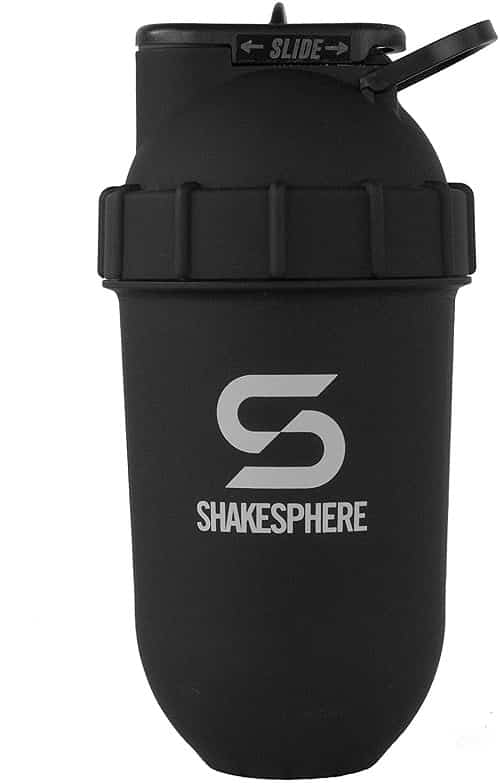 Hydra Cup 30oz Dual Threat Shaker Bottle, Shaker Cup + Water Bottle
The Hydra Cup is a great option for those who don't just want one beverage to sip on during the day but who want two.
Made for those traveling to the gym who want to have a pre and post workout beverage, this shaker cup has two separate compartments so you can keep your options together but divided.
If you're constantly battling two or three shaker cups in your bag, you'll definitely appreciate the sleek and convenient design.
This cup is also easy to clean and holds 30 oz. total (15 per side) so is the perfect gym companion.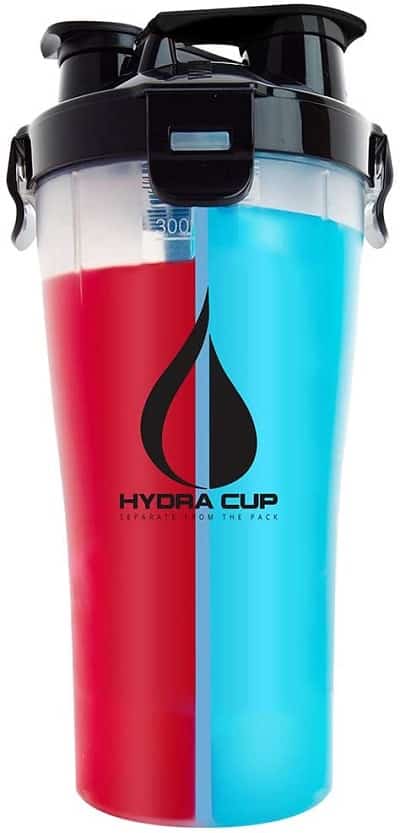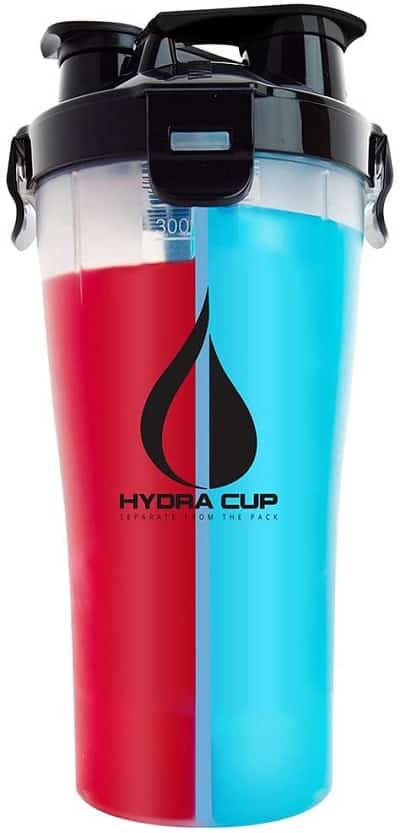 IceShaker Stainless Steel Insulated Water Bottle Protein Mixing Cup
If your biggest issue with hydration is you can't stand drinking lukewarm water and supplement mixes, you want something that keeps your beverages as cool as possible.
Look no further than to the IceShaker Stainless Steel Insulated Water Bottle Protein Mixing Cup (which was also featured on the show Shark Tank).
This shaker bottle is designed to keep ice for up to 30 hours, so you can without a doubt go out in confidence knowing that your beverage will be cold when you need it.
It's also BPA free and guaranteed against leaks so is a durable option that will make hydration a breeze.
It comes with a flip down carry handle as well so that you can easily carry it where you're going or attach it to your bag for ease as needed.
This one is slightly higher priced, but if you prefer your pre and post beverages nice and chilly, it's a small price to pay.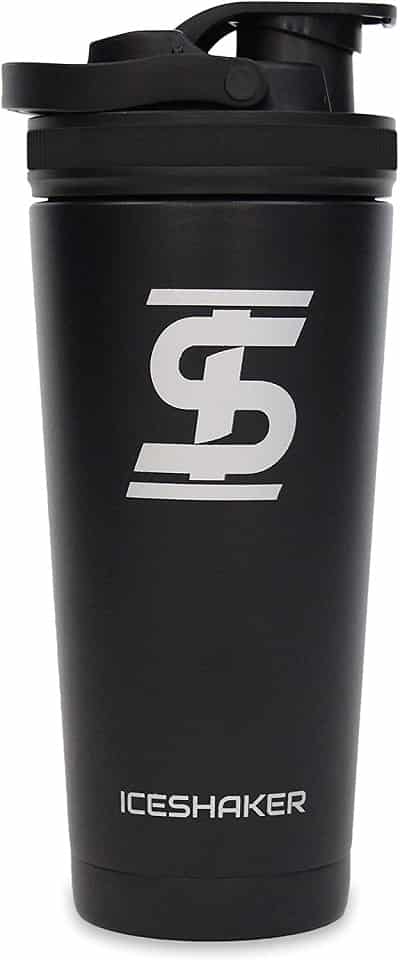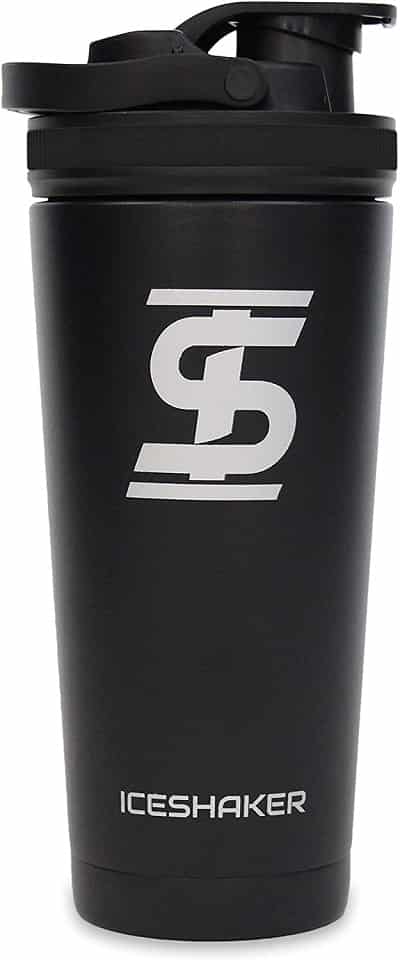 InstaShaker
For those who feel like nothing but a true blender will do, we bring you the InstaShaker Protein Shaker Bottle. This one holds 20 oz. of liquid and is USB rechargeable so just as you charge your cell phone, you can also recharge your shaker cup.
See also: Looking to add smoothies to your nutrition plan? The Smoothie Diet is a comprehensive set of recipes and tips for incorporating more smoothies in your diet and lose some weight, too.
You'll need no separate containers though as it blends right in the shaker cup to give you a protein smoothie that is lump free and tastes delicious.
It's ideal for blending up whole food protein smoothies – something that a regular shaker cup could never do and also works great for supplements that may not mix so easily.
It's also super easy to clean so will help save time when making your protein smoothies. Best of all, it's discreet and quiet so now you can have that gourmet protein shake after you finish up at the gym without having to wait to get home.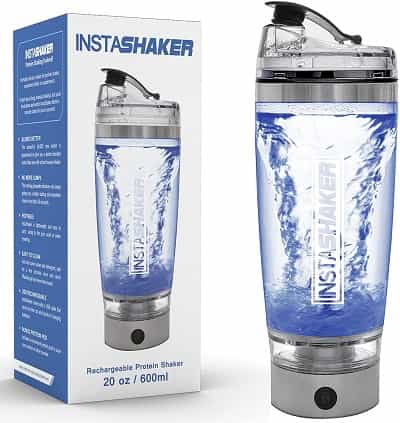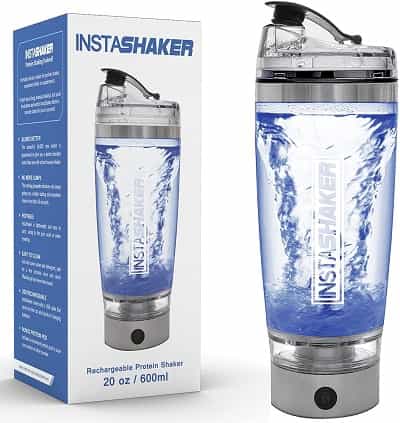 ---
More Gear Guides
Best Foam Rollers for Athletes and Gymgoers. Looking for reviews of the most popular foam rollers on the market? Here are the best foam rollers for boosting recovery, decreasing muscle soreness, and improving mobility and flexibility in your muscles and joints.
5 Best Knee Sleeves for Working Out. Protect your knees by increasing blood flow and adding stability to the knee with this selection of the best knee sleeves for dominating your workouts.