Probiotics not only improve gut health but they can also help you lose weight. Here are five clinically-backed probiotics that can help you on your weight loss journey.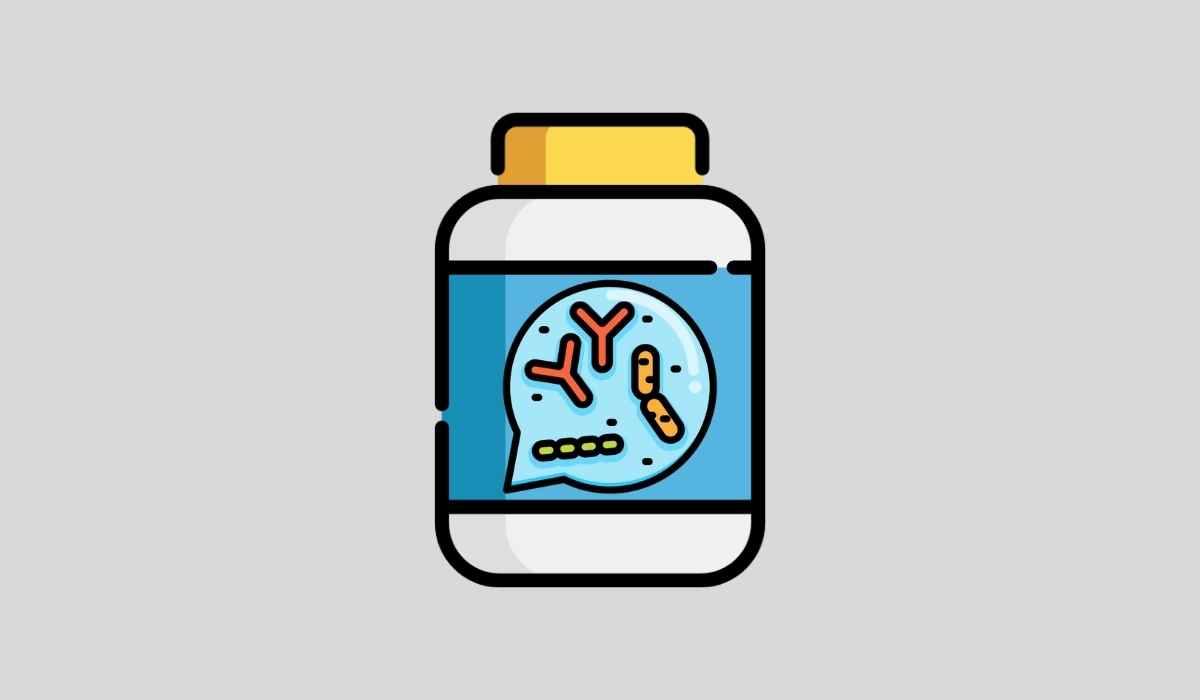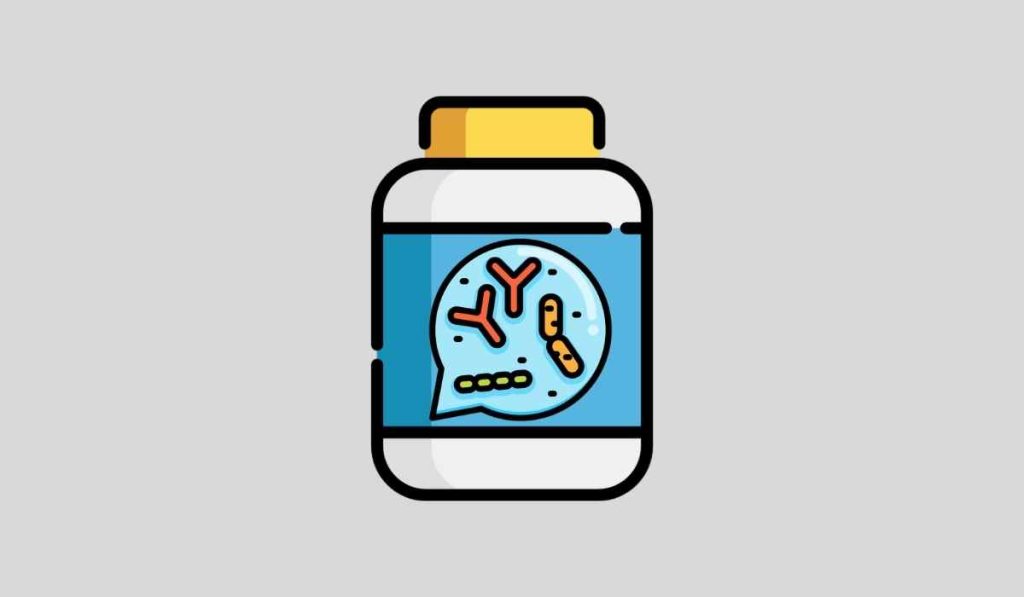 Probiotics have exploded in popularity in recent years.
It's not hard to see why, with the benefits of probiotics including:
And so on.
However, probiotics vary widely in terms of strains used and CFUs (colony forming units—the measurement of bacteria in each serving).
And not all probiotics are good for weight loss.
(In fact, one strain of probiotics—Lactobacillus acidophilus—has been shown to actually increase weight gain7. Oops!)
In this guide to the best probiotics for weight loss, we will look at the top options on the market right now.
We will also ONLY include probiotics that are multi-strain (they have been shown to be significantly more effective than single-strain probiotics8) and that feature strains that promote weight loss.
Let's jump right in.
Stuck with Your Training in the Gym?
Join 12,000 lifters and athletes and sign up for FREE access to my 5-day email course on how to conquer the most common gym mistakes.
From goal setting to lifting technique, you will learn how to overcome the mistakes in the gym that are holding you back from getting bigger and stronger.
Unsubscribe anytime. No spam.
BioFit Probiotics
? Best overall probiotics for losing weight
There are a ton of different strain options for probiotics, each with its own specific features and benefits.
BioFit takes an "all in" approach to strains, with a multi-strain formula that survives longer when taken.
(Multi-strain probiotics have also been shown in clinical settings to be more effective8.)
When we have an out-of-balance ratio of good to bad bacteria in our gut, we are vulnerable to health issues like reduced immune function, poor digestive health, and even weight gain9.
By balancing out this ratio, BioFit not only helps us achieve a stronger immune system.
The supplement is also effective in reducing belly fat and promoting weight loss.
Each pill contains 16.58 mg of probiotic bacteria, or 5.75 billion CFU.
This is a good dosage for those who are just starting on probiotics, or who are using them for overall health and weight loss.
As this is a multi-strain supplement, BioFit contains 7 different strains of probiotics that have been clinically studied to promote weight loss and improved gut health.
It also does not include the strains Lactobacillus fermentum and Lactobacillus ingluviei which have been shown to induce weight gain in trials.
In sum, I love the BioFit Probiotic for its effectiveness, reasonable price point (when purchased in bulk, at least…), and proven strains.
? Key Features
$59 per bottle ($39 per bottle when purchased in bulk)
180-day money-back guarantee
Includes 5.75 billion CFU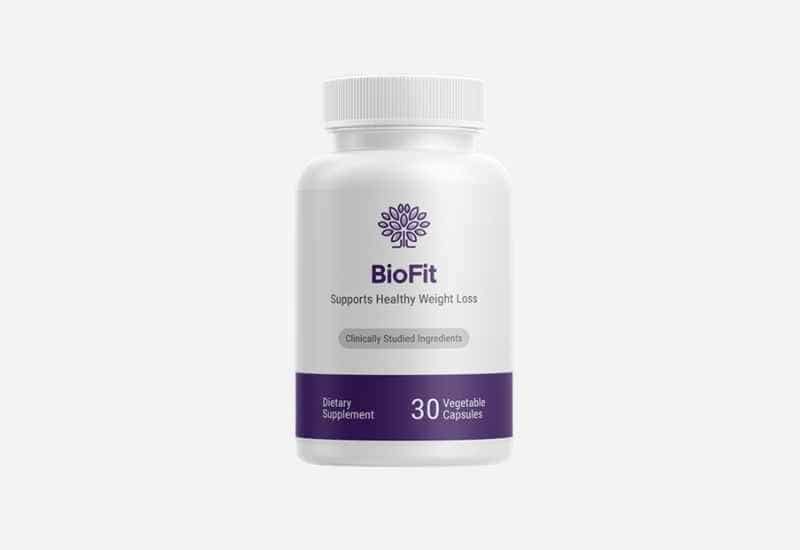 ProBiology Gut +
Probiotics are a wonder supplement in many respects, but one of the issues is ensuring that the good bacteria survive the trip from mouth to gut.
If they aren't able to traverse the acidic environment of the stomach, they won't drop their payload into the guts for maximum benefit.
Probiology seeks to address this, with a survivability rate 250 times better than alternative probiotics.
Their formula includes 4 live strains of probiotics which bring 40 billion CFUs into your system.
Their patented MAKtrek Bipass Technology (polysaccharide complex) is comprised of brown seaweed, which acts as a barrier against stomach acid, so that the probiotic can survive the journey to the small intestine.
Then you have the prebiotic fiber which works to provide nourishment to the probiotics after it reaches the small intestine.
One of the first positive changes after taking Probiology is reduced abdominal bloating, and less inflammation, overall.
Not only that, but it helps reduce leaky gut, IBS symptoms, and upset stomach while improving immunity, skin health, and reducing belly fat.
In other words: go time!
? Key Features
100% satisfaction, 60-day money-back guarantee
$59.99 per bottle (or buy 2 get 1 free for $119.99)
250 times better survival rate than standard probiotic supplements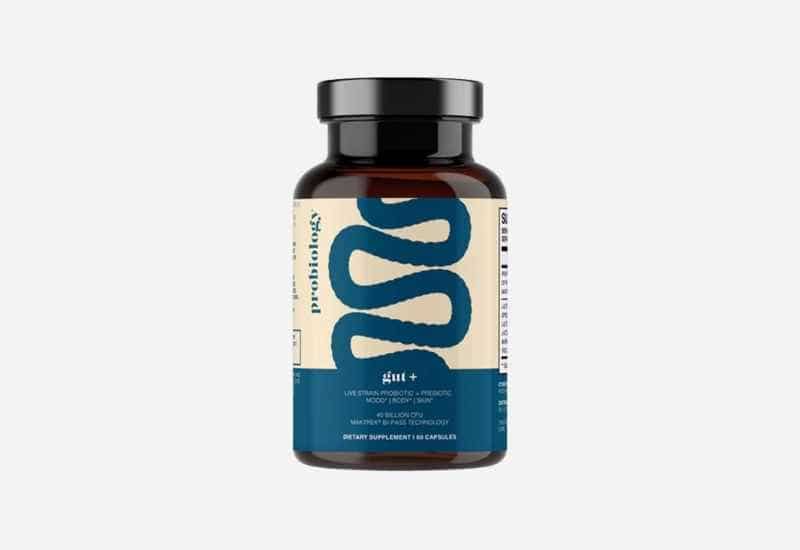 Biotics 8 Probiotics
Similar to Probiology's formula, the Biotics 8 system combines probiotics and prebiotics, but also adds in digestive enzymes, fiber, and vitamin D.
This well-rounded formula leaves no stone unturned, offering a fully-comprehensivesupplement to support not only gut health – but overall health of the mind and body.
This robust probiotic features a proprietary blend of 10 diverse bacteria strains, which are not only effective but have an excellent survival rate.
Made by UK-based Bauer Nutrition, it's designed to boost overall gut health.
More specifically, it helps promote calm digestion, reduce/eliminate gas and bloating, boost immunity, and increase energy and focus.
This consequently relates to weight loss, as the 2 capsules a day help you feel fuller, for longer.
Lactobacillus casei, one of the 10 probiotic strains in Biotics 8, has been shown to help reduce fat mass and help prevent obesity in longer periods of supplementation3.
Meanwhile, Lactobacillus fermentum, another probiotic strain in Biotics 8, proved to help participants reduce body fat by 3 to 4% over 6 weeks4.
The 40 billion CFU of varied strains can also help speed up metabolism, and reduce overall body fat.
? Key Features
10 different strains of probiotics
Clinically-studied strains for maximum weight loss
$59 a bottle (buy 2 get 1 free for $119.99)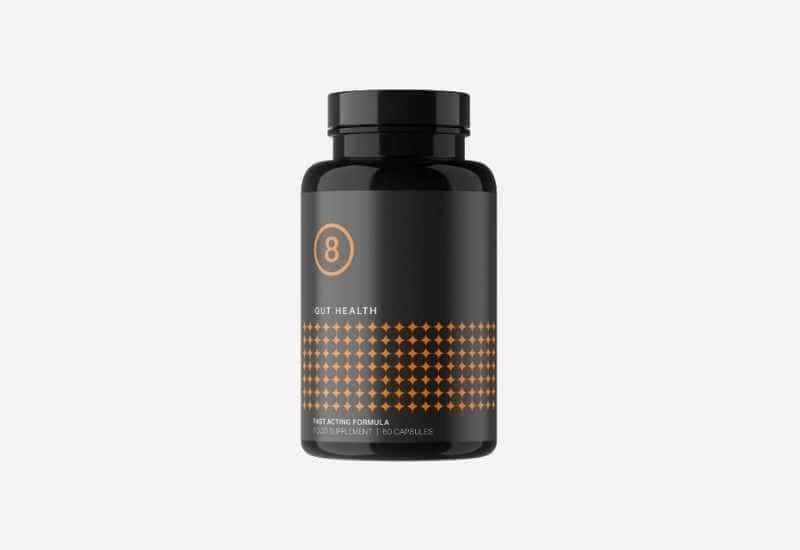 Wholesome Wellness Probiotics
If you are looking for a more budget-friendly option, these probiotics—with 43 different strains—by Wholesome Wellness is an excellent option.
With 100 billion CFUs comprised of 34 different strains, it's very diverse and has a great survival rate.
This is in part, thanks to the brand's doctor-formulated blend that includes not only probiotics, but digestive enzymes and prebiotic fiber.
Digestive enzymes and prebiotic fiber work wonders in helping maintain a healthy gut, while ensuring the probiotics survive the acidic environment of the stomach.
The probiotic strains this brand uses are only from organically-grown produce, ensuring your health and safety.
If you aren't a fan of taking pills or tend to be forgetful about taking them regularly, this supplement is just a one-a-day.
The 100% raw, live probiotics help improve mood and immunity, but can also help with weight loss.
B. breve is known to help the body ferment sugars and break down plant fibers, while B. longum can help break down carbs.
Another probiotic found in this formula is Bifidobacterium longum, which has been found to reduce weight gain, fat mass, insulin resistance, and more5.
As the supplement works well for both men and women, just about anyone can use it.
? Key Features
$22.50 a bottle
Blend of digestive enzymes, prebiotics, and probiotics
100 billion CFUs included, 34 strains of probiotics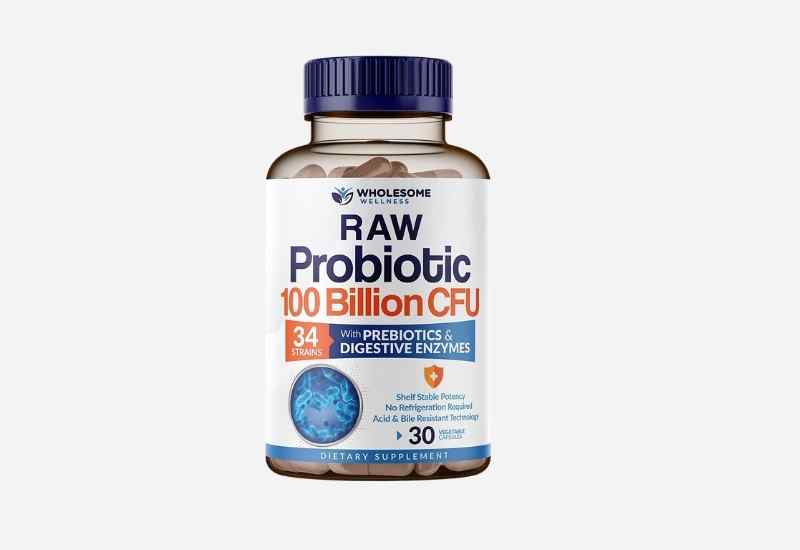 Culturelle Pro Strength Daily Probiotic
Yet another budget-friendly option, the Culturelle Pro Strength Daily Probiotic is one of the top performers on the market, today.
Just one capsule contains 12 billion CFUs of Lactobacillus rhamnosus.
This probiotic strain has proven to help with weight loss, suppressing appetite and food cravings – especially in women.6
Aside from that, it's also shown to help keep our digestive systems more balanced.
It helps reduce gas and bloating, as well as general digestive upset like diarrhea.
In addition to L.rhamnosus, the blend includes 200 mg of Inulin.
Inulin is a type of dietary fiber linked to improved digestive health, helping control diabetes, and helping with weight loss.
These are very easy and convenient to take, as they require no refrigeration.
This means you can take them to the office, or on vacation without worrying about them losing potency.
If you have lactose intolerance, or are vegetarian, you'll appreciate that these contain no gluten, milk, soy, or preservatives.
The brand takes the quality and safety of their products seriously, which is evident in the fact that this is the most clinically-researched strain in the world.
Next stop, Happy Gutsville!
? Key Features
$29.99 a bottle
12 billion CFUs of Lactobacillus rhamnosus
Vegetarian, milk-free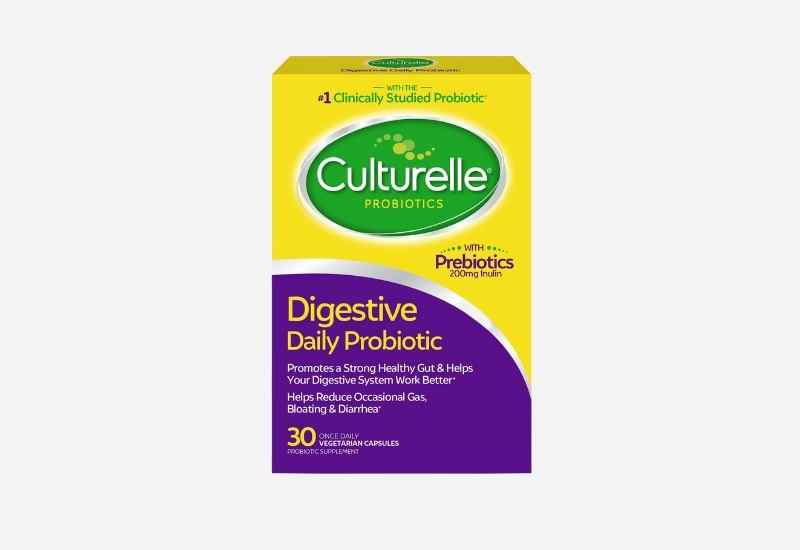 Best Probiotics for Weight Loss – FAQs
What's the best time to take probiotics to lose weight?
While research is ongoing, some research has found the best time to take a probiotic is with or right before breakfast or dinner.
The bacteria's chance of survival is greater at these times, which means the probiotic is able to better survive the acidic environment in the stomach.
The food can act as a type of buffer between the probiotics and stomach acid.
After all, if the probiotics don't survive in the acidic nature of the human digestive tract, they're not going to have much of a benefit to you.
However, it's always best to refer to the label on your probiotic and the recommended use listed.
How long does it take to lose weight with probiotics?
How long it takes for probiotics to start working varies by strain and dosage.
But generally speaking, probiotics really start kicking in after a few weeks.
One study found that certain strains of Lactobacillus probiotics significantly reduced belly fat after 43 days in healthy but overweight individuals9.
That said, how quickly AND how much weight you lose with probiotics will depend heavily on other factors as well, including how much exercise you are getting, stress levels, and how well you eat.
Probiotic supplements, despite how amazing they are, are still a supplement and are not a magic weight-loss pill or substitute for poor eating and minimal physical activity.
What are the best probiotic strains for weight loss?
Lactobacillus and Bifidobacterium are in general, the most effective in reducing body weight7.
Specific strains belonging to these genera also show the best results in reducing body fat.
The Bottom Line
If you're looking for the best probiotic for weight loss, the aforementioned are all highly recommended.
They've all proven to be high-quality products that offer various positive benefits.
These supplements are all great for curbing appetite, as well as assisting with other factors that can influence weight loss.
Regularly taking one of these, along with a healthy diet and exercise, can help you reach your weight loss goals much quicker.
Choose the best supplement for you and your weight loss goals, and work your way towards better health.