Want to get in shape and develop a strong mid-section without leaving the comfort of your home? Here are some of the best core sliders for taking your abs to the next level.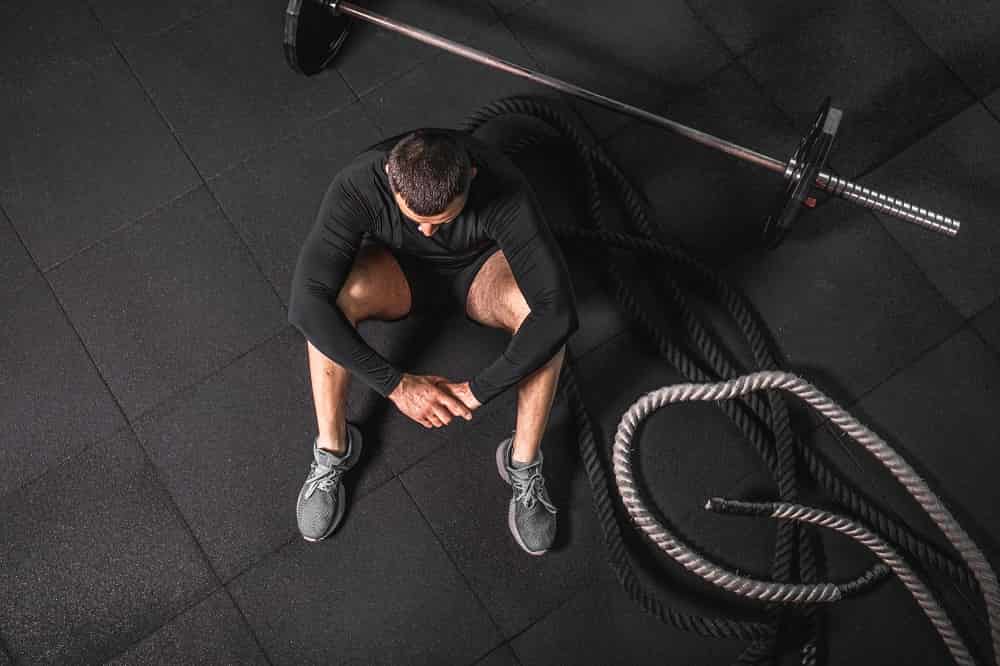 One of my favorite ways to target my abs isn't doing an endless number of crunches, Russian twists, and leg raises.
(Although there is always a time and place for them!)
It's core sliders.
Yup, those little felt or foam pads that can also double as miniature frisbees.
You place your hands or feet on them and extend out into a plank or bridge. That blasting heat a moment later? Yup, that's your core, lower back, hamstrings, and glutes crying out for mercy.
Core sliders, core discs—whatever ya wanna call them—are a killer tool for strengthening your core and the countless stabilizing muscles around your mid-section.
They are extremely versatile (the only limit to what you can work on with them is your imagination), portable, and last forever.
Core sliders are also a great segway to ab roll-outs, which can intimidate a lot of newbies in the gym (and experienced lifters coming back from time away from the gym, too).
Choosing the right core sliders comes down to a few different things.
Most are dual-sided, making them usable on both hard and soft services.
Sizing—core sliders come in a range of widths and lengths.
Many core sliders are sold with additional fitness gear, including jumping ropes and resistance bands.
Below is a breakdown of some of my favorite core sliders. Pick up a pair and give your core a workout that it will never forget.
Synergee Core Sliders
One of the best features of core sliders is versatility. Even if you workout on different surfaces (carpet and hardwood, for instance), the Synergee Core Sliders have you covered.
The sliders are dual-sided. Use the foam side to train on smoother surfaces like hardwood or concrete. The plastic side slides effortlessly across the carpet.
Each pack comes with two slides that are 7-inches in diameter. Five different color options and a tiny price tag (I got mine for just over $10) round out the Synergee Core Sliders.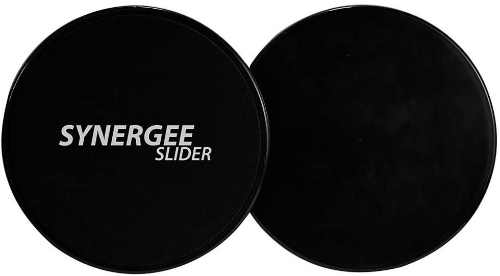 Gorilla Warfit Core Sliders (with Resistance Bands and Jump Rope)
On top of the core sliders, with the Gorilla Warfit exercise kit you get a full range of portable exercise equipment. The sliders themselves are double-sided for use on carpeted and hard surfaces, but what takes this pack to the next level is all the other stuff you get with it.
Included are: Five looped latex resistance bands (10" long) of varying difficulty. A ten-foot jumping rope. And a carry-bag to make this collection of fitness tools easy to carry around.
For the price tag, about double what you pay for the Synergee pads, you get the same core training plus a whole bunch of other training options with the jump rope and bands.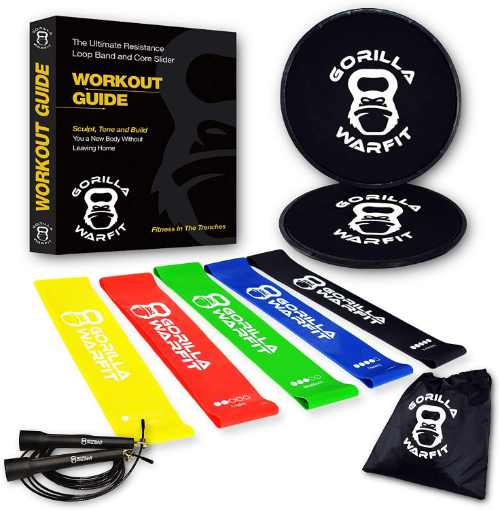 Mandrill Workout Core Sliders
Maybe it's because core sliders are so cheap to produce that fitness manufacturers feel the need to compliment them with bonus gear.
Whatever the reasoning, I am into it!
At just $20, the Mandrill Workout core training kit you get a full range of stuff to help you go to war with your midsection.
The dual-sided core sliders work on both carpet and hard surfaces. Packaged with the sliders are a jump rope, and one of the best ab machines out there, the simple but absolutely devastating ab roller.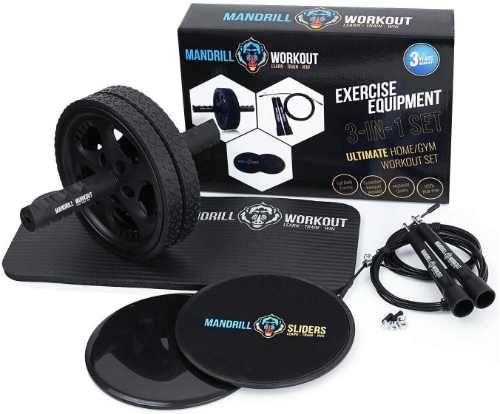 Core Flyte Pro V2 Core Discs
Core Flyte's core sliders aren't your traditional sliders. For starters, they don't slide in the same way as the $10 ones do, each one rolls around on three little wheels.
The wheels are designed to easily roll along every kind of surface, and with omni-directional ball bearings, the sliders go in every direction you want. Whether you are doing mountain climbers, push-ups, lunges, and no matter the surface, the Core Flyte sliders, well, slide.
They are priced higher than the others on this list, but the durability and extra large surface area on top of the sliders make it very appealing for the athlete looking for a premium core slider.
The one big stand-out difference between these and run-of-the-mill sliders is that Core Flytes require stability even when stationary.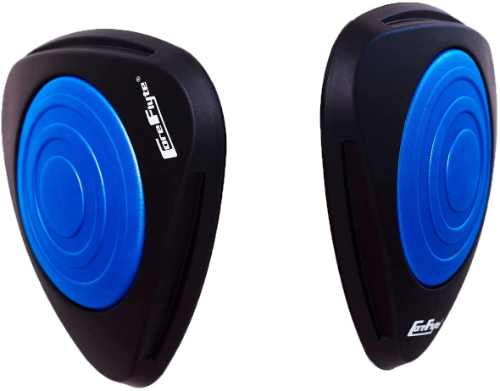 SKLZ Slidez Dual Sided Core Discs
The SKLZ Slidez are large—the widest on this list (10" by 14"). For people like me who have long E.T.-like fingers, this is great.
The top of the pad is designed like a waffle, which helps provide a secure grip on the pad. The ergonomic tread helps keep your hands or feet planted on the pad—the pad should slide around, not your fingers and toes.
SKLZ makes two versions of the Slidez. One is a court-specific set designed for hardwood ("Indoor Court Slidez"), making them ideal for fitness studios and basketball courts. The regular Slidez can be used on every surface, from concrete to turf to carpet.
As several reviewers note, it's important to get the model that corresponds with the type of surface you plan on using the core sliders on.


More Stuff Like This
6 Best Ab Benches for a Chiseled Mid-Section. The best ab benches are compact, versatile, and have all the features you want for your core workouts. Here are the top ab benches for your home gym.