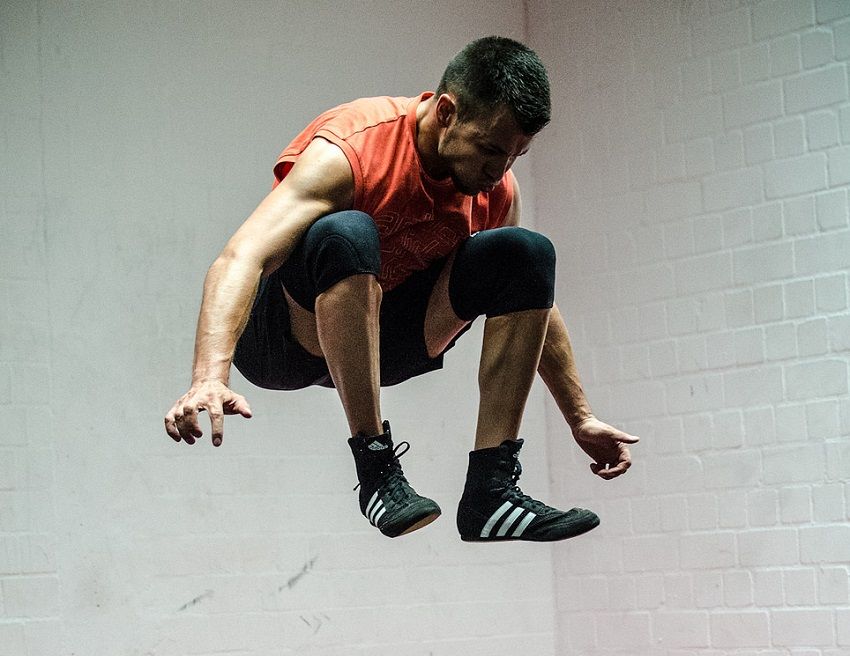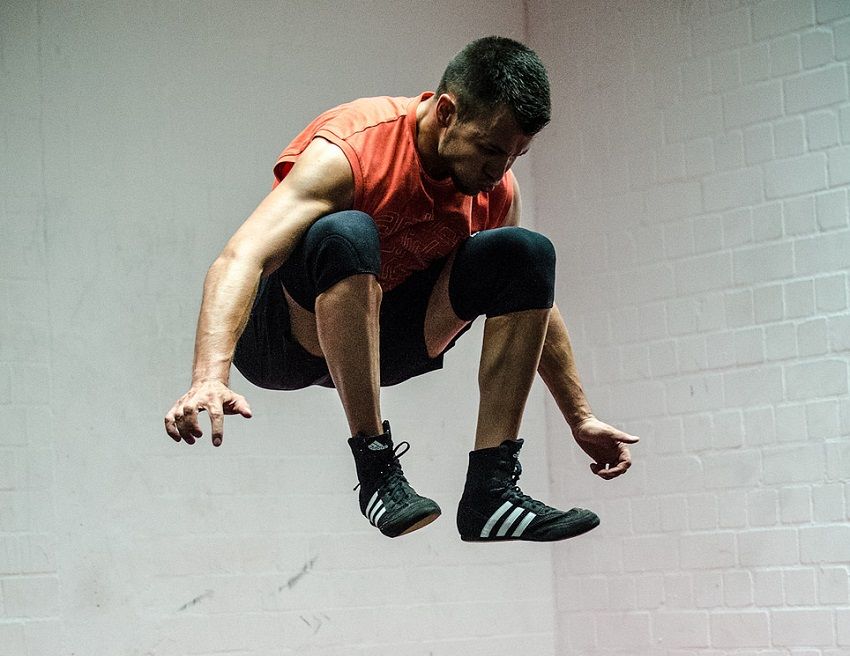 One of the main aspirations athletes and non-athletes have is the desire to jump higher. The ability to explode from the earth, defying gravity, is as common as breathing.
But the question then becomes, how do we train our bodies to develop that explosive vertical leap?
"Clients are consistently interested in what they can do to improve their vertical," says David Kim, CSCS and head honcho at DK Athletic Performance. "This is my favorite workout for improving the standing vertical jump."
David has contributed with us before, both in our guide to the dumbbell bench press and a post that covered the ways personal trainers keep their clients and athletes motivated.
This two-exercise complex consists of the jump snatch and jumps with bands looped around your feet. While the workout routine looks like a small amount of work, it is mega high quality and to be done with force and speed or not at all.
A Workout Routine for a Higher, More Explosive Vertical
Here is the complex:
4-6 rounds through–
Jump Snatch: 2-3 reps
The jump snatch is a very easy to learn variation of the more traditional hang power snatch.
It starts from the hang position and you just go straight down and jump straight up.
It is basically a standing vertical jump with a bar in your hands.
You let the power of the jump bring the bar straight up and catch in the quarter squat "power" position.
Banded Jumps: 2-3 reps
Doing jumps with bands looped around you allows you to train your body to load the legs faster on the eccentric part of the jump, and then jump more explosively on the concentric part of the jump due to the accommodating resistance.
Alternating sets between the two exercises increases their effectiveness as the unique qualities trained from each exercise immediately potentiates the other.
Here is a quick video that David put together demonstrating the complex so that you can get a better idea of how it all comes together:
Connect with David at his website DK Athletic Performance, where he provides personal and online coaching and customized programs. You can also throw him a follow on Instagram.
---
Other Stuff Like This
6 Best Calf Raise Machines for Home Gyms. Develop stronger calves with a full rundown of the best calf raise machines for home gyms.
5 Best Weight Sleds for Push-Pull Training (and Building Horizontal Power). Weight sleds are a killer way to improve speed, power, and torch calories. Here is a breakdown of the best weight sleds for push and pull training.