The right dynamic stretches can help you reduce stiffness and improve your workouts. Here are my favorite upper body dynamic stretches for killing it at the gym.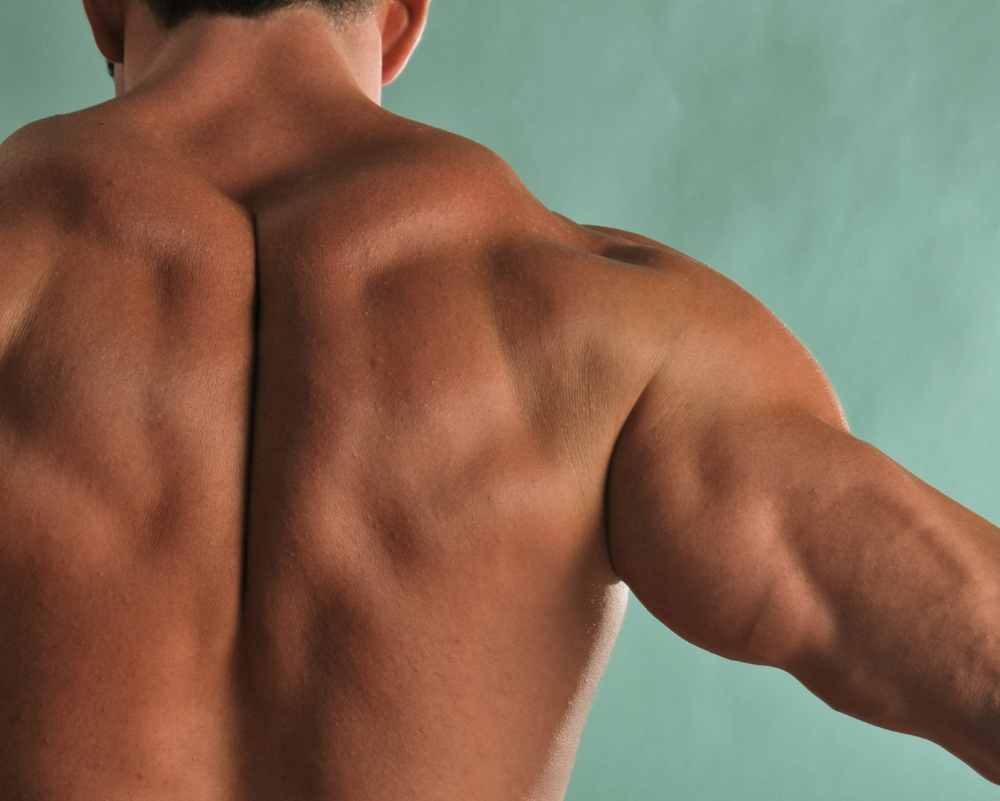 I love dynamic stretches!
They're so much more effective than static stretches—not to mention a whole lot more fun.
Instead of starting your workout with a slow (read: boring) stretching routine, dynamic stretching lets you get active (safely) right away.
It's the fastest way to get your body ready for working out, and the best form of stretching for faster recovery times between sets and after your training session.
Below, I'm going to focus on upper body dynamic stretches—the stretches that target your shoulders, arms, chest, back, and torso.
Keep reading to find out my favorite (and the most effective) dynamic stretches for upper body training.
Benefits of Dynamic Upper Body Stretches
Before we dive into the actual upper body dynamic stretches, I want to take a moment to talk about why dynamic stretches are so much more effective than static stretches.
First, let's define the differences:
Stuck with Your Training in the Gym?
Join 12,000 lifters and athletes and sign up for FREE access to my 5-day email course on how to conquer the most common gym mistakes.
From goal setting to lifting technique, you will learn how to overcome the mistakes in the gym that are holding you back from getting bigger and stronger.
Unsubscribe anytime. No spam.
⭐ Static stretches are stretches that you hold for a prolonged period of time, anywhere from 15 to 45 seconds. These are the go-to for most resistance trainees and athletes because they're easy and safe.
⭐ Dynamic stretches, on the other hand, are active, controlled movements that get your muscles and connective tissue ready to move. Instead of staying in the same stretching position—bent at the waist, arm across your chest, in runner's pose, etc.—dynamic stretches work you through a full range of motion to limber up your soft tissue.
In other words, they simulate the actual movements that you're about to do, developing functional flexibility and mobility and priming your body for intense training.
There have been a surprising number of studies that compare the two forms of stretching, and the benefits are clearly on the side of dynamic stretching.
In one 2012 review of multiple studies [1], the research indicated that "dynamic stretching is not associated with strength or performance deficits (which can result from static stretching), and actually has been shown to improve dynamometer-measured power as well as jumping and running performance."
Both static and dynamic stretching can improve range of motion and joint mobility, but dynamic stretching will positively impact strength during training.
Looking for a more complete stretching program? Check out my review of Hyperbolic Stretching, a digital stretching program that includes upper and lower body stretching routines.
Research has also shown that dynamic stretching increases speed and agility. Because your muscles are actively tightening along with their full range of motion, it increases muscular strength throughout that full range, which helps your muscles to engage more actively.
Dynamic stretches also decrease muscle stiffness, increase blood flow to your muscles, and even raise muscle temperature.
Trainer's Note: Use dynamic stretching before cardiovascular exercise, weightlifting, or competitive activity. If you're just working on your mobility, you'll want to incorporate static stretching.
My Favorite Upper Body Dynamic Stretches
Here are some of the best, most effective upper body dynamic stretches you can incorporate into your pre-workout, mid-workout, and post-workout stretching sessions:
Stretch 1: Torso Twist
This is a simple yet highly effective dynamic stretch to limber up your lower back.
If you're prone to back injuries or just feel excessive stiffness in your spine, you definitely want to take a few minutes to increase your range of motion and increase muscle engagement with this excellent dynamic stretch.
To perform it:
Stand with your feet spread shoulder-width apart, spine straight, head up, and arms extended to shoulder height at your sides.
Keep your lower body and torso still, and twist your upper body to the right. Don't twist to the point of discomfort, but stop when you hit the "stiff" point.
Twist back in the other direction, stopping when you hit the "stiff" point on the left.
Repeat 15-20 times per side.
You'll find this does absolute wonders to loosen up the trunk (abs, back, and oblique) muscles that facilitate rotation.
Stretch 2: Arm Circles
Give your shoulders a next-level warm-up with this dynamic stretch!
Arm circles work your shoulders through a full range of motion, starting out small and gradually increasing in size to limber up the joint tissue.
It's a great way to make sure your shoulders move efficiently and can help to prevent shoulder injuries—both during resistance training and sports (such as baseball or volleyball).
To perform it:
Stand with your feet spread shoulder width apart, spine straight, head up, and arms extended to shoulder height at your sides.
Rotate both arms in forward-moving circles. Keep the circles small, roughly 6 inches in diameter.
Rotate 10 times forward, then reverse direction and rotate 10 times backward.
Increase the size of the circles to 15-20 inches, letting your shoulder muscles warm up and move more noticeably. Again, perform 10 forward circles, then 10 backward circles.
Increase the size of the circles once again, this time swinging your arms to nearly their full extension. You'll feel the shoulder muscles limbering up and warming up, and your range of motion will drastically increase. After 10 forward circles and 10 backward circles, you're done and ready to move on!
Stretch 3: Arm Swings
This is an excellent dynamic upper body stretch to limber up the rotational trunk muscles and engage your hips and pelvic muscles in a natural range of motion that will allow you to run and jump more effectively.
To perform it:
Stand with your feet spread shoulder width apart, spine straight, head up, and arms extended to shoulder height at your sides. Make sure your palms are facing downward.
Step your right foot forward and swing your arms around to your left side. Keep your torso straight, but let your arms swing across the front of your body.
Step your right foot backward (like you're taking a step back) and swing your arms around to your right, this time. Again, use only the shoulders, keeping your torso stiff.
Repeat 10-15 times per side.
Trainer's Note: You can also perform this dynamic stretch while walking forward, instead of stepping forward and back. It's a more natural movement that will help to increase core/lower body engagement while limbering up your shoulders.
Stretch 4: Arm Swings
If you're getting ready to do any upper body workout—be it "Push" or "Pull" exercises—you'll want to spend a minute doing this dynamic upper body stretch to loosen up your shoulder muscles.
To perform it:
Stand with your feet spread shoulder width apart, spine straight, head up, and arms hanging down by your sides.
Swing your arms up (roughly to shoulder height) then forward to "hug yourself" around the chest.
Swing your arms back outward as wide as you can (stopping before you pass the "stiff" point in the movement).
Repeat 10-15 times to warm up and loosen up your upper body.
Stretch 5: Wall Slides
This is an excellent dynamic upper body stretch to work the small muscles in your upper back and shoulders. It will help to "reset" your posture and encourage more natural movement.
To perform it:
Stand with your back against the wall. Your head, shoulders/upper back, and butt should be touching the wall.
Raise your arms at a 90-degree angle by your side, at shoulder level. Press the backs of your forearms gently against the wall behind you.
Press your back against the wall and contract your glutes as you slide your arms straight up to full extension overhead, then back down to 90-degree angle. Your forearms should never break contact with the wall throughout the full range of motion.
Repeat 12-15 times.
You'll find this exercise does an amazing job of engaging the shoulder and upper back muscles, warming them up for a next-level "Back Day" workout!
Upper Body Dynamic Stretches – FAQs
Can dynamic stretches help me lift more during upper body workouts?
They absolutely can!
Studies (like this 2009 one published in the Journal of Strength and Conditioning Research [2]) have shown that dynamic stretches can actually "enhance performance on power outcomes"—or, put more simply, enable your muscles to generate more power during your lifts.
Are dynamic stretches better than static stretching?
Not for everything.
Research [3] indicates that both dynamic and static stretching can increase flexibility and mobility—which is definitely one of the primary reasons you're stretching in the first place!
However, static stretches can reduce muscular power, or, at the very least, won't increase it like dynamic stretches will.
Dynamic stretches will double as both a warm-up AND booster to muscular performance. That's what makes it a better overall option for your workouts!
The Bottom Line
Let's get one thing clear: static stretches definitely deserve a place in your pre-workout warm-up and post-workout cooldown.
They can help to increase your range of motion, give you greater joint mobility, and combat postural issues.
But if you're stretching to improve resistance training or athletic performance, you're much better off with dynamic stretching.
Thanks to the dynamic upper body stretches I shared above, you'll get your body ready for some hardcore sports, training, or running, and your performance will be improved noticeably!
More Stretching & Flexibility Guides
The Best Stretching Programs and Apps for Improving Flexibility. Looking for a stretching program or app to help you kick up your flexibility? Here's a detailed look at the top stretching apps for every level of user.
What are the 3 Different Types of Stretching? Curious about the different kinds of stretching? Here's a look at the most common three forms of stretching, the pros and cons of each, and more.
PNF Stretching: The Best Way to Improve Flexibility and Range of Motion. Curious about PNF stretching? Here's an overview, including how to get started, the best time to do it, and more.