Wondering if Lean Belly 3x lives up to its promises of rapid weight loss? Check out my full test and review of these popular fat-burning pills.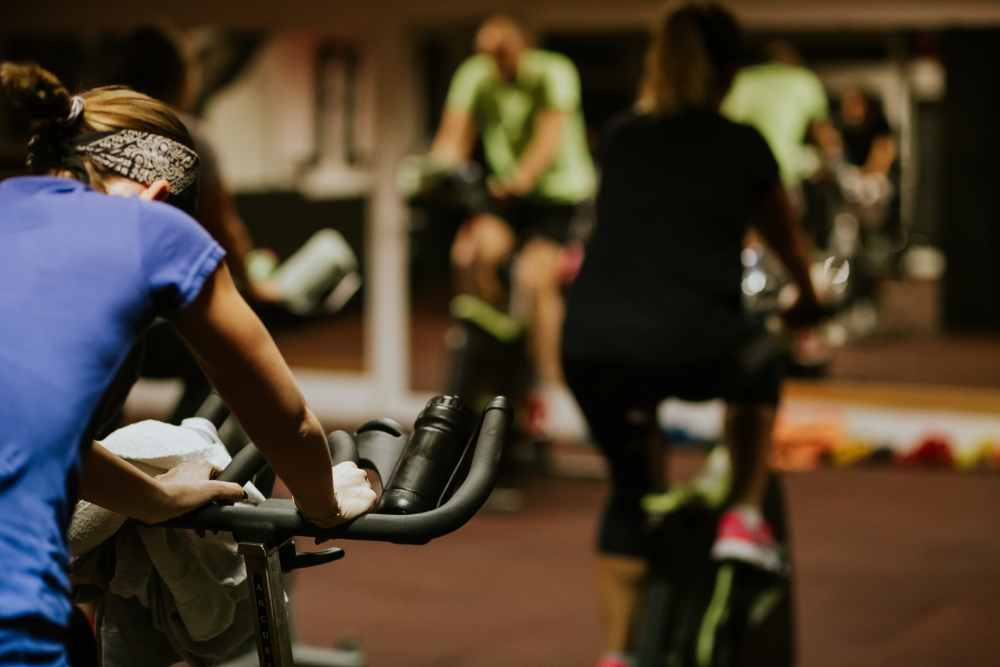 Lean Belly 3x is a fat-burning supplement that promises to "unlock" your body's natural fat-burning engine.
The hype and marketing around supplements are almost always so over-the-top that it's patently absurd…
Lose ten pounds in just five minutes with zero work whatsoever! Be sexier than Brad Pitt in just two minutes per day! But wait… there's more!
And when it comes to these pills, the sales page for Lean Belly 3x is full of a lot of this kind of hyperbole.
Which can make it hard to tell if this fat burner is actually effective.
So, I bought a month's worth of this supplement for myself to see how accurate the claims were, whether the fat burner is a bunch of hype, and if it would help me lose a little bit of weight.
Let's jump right in.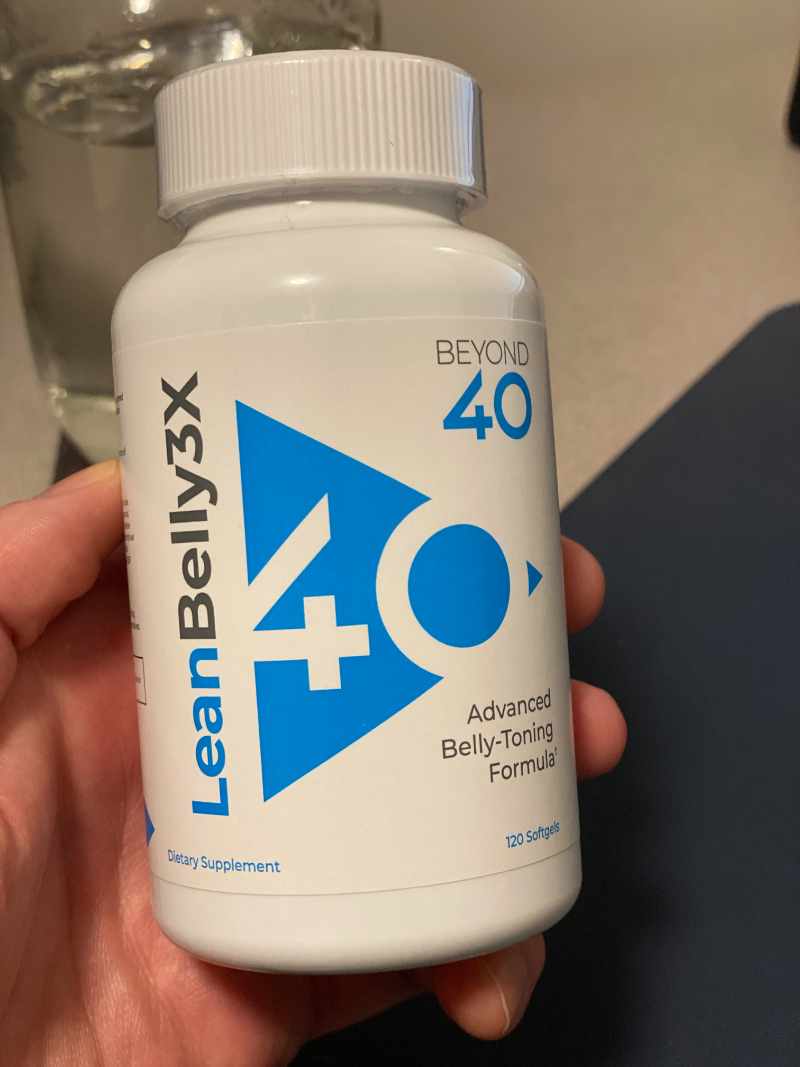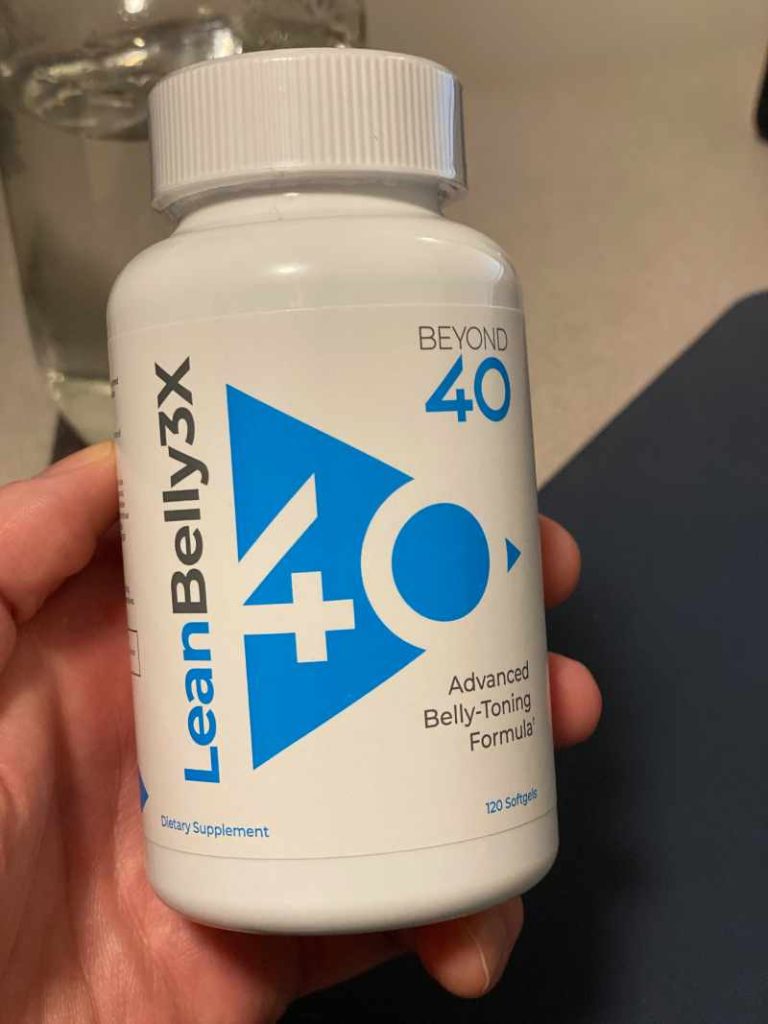 What is Lean Belly 3x?
Lean Belly 3x is a nutritional and fat-burning supplement by a company called Beyond 40.
The founders of Beyond 40 are Shaun and Karen Hadsall, who developed the formula specifically to help people 40 years of age and older build lean muscle tissue, burn fat, and support metabolic processes.
Shaun Hadsall is a personal trainer and fat loss coach who has been around the fitness game for a long time.
He's been awarded "Most Fit Health Club Profession" by Club Solution Magazine and his proprietary nutrition plan, called Macro Patterning, has been included in numerous New York Time Best-Sellers.
The purported benefits of Lean Belly 3x include:
Increase resting metabolic rate
Regulate blood sugar levels (reducing cravings)
Speeds up fat burning
Lower overall body fat levels
Support lean muscle tissue
Makes you 14% better-looking.*
(* = Just kidding.)
What are the Ingredients in Lean Belly 3x?
Wondering what's inside Lean Belly 3x that is supposed to torch fat?
Well, besides the promise of weight loss and all of your wildest health dreams coming true, there are some familiar ingredients.
(Vote me and I will make all your dreams come true GIF from Napoleon Dynamite)
There are three primary ingredients:
Sunflower seed oil – 1500mg
Conjugated Linoleic Acid (CLA) – 1200mg
BioPrene (black pepper extract) – 5mg
As well, glycerin, gelatin (for the shell of the capsules), purified water and caramel color.
Let's take a deeper look at the primary ingredients in Lean Belly 3x.
CLA has been around for a while and has been extensively studied and used as a fat-burning supplement.
Research has found that taking about 3g of CLA per day can burn body fat in humans [1] and other studies have shown that supplementing with CLA significantly reduced body fat among overweight subjects (they took 3.2-4g of CLA per day) [2], [3].
Because Lean Belly 3x has 1200mg of CLA per pill, and the instructions are to take two per day, this would fall in line with what the science has to say on the matter.
Related: PhenQ Diet Pills: The Next Big Thing in Weight Loss Supplements?
The other primary ingredient, sunflower seed oil, has a range of benefits that include reducing high cholesterol levels, and an increase in HDL (good) cholesterol [4].
Things get really interesting when we start talking about BioPrene, which is a patented black pepper extract.
While most of the research with BioPrene has been done on animals, it's been shown to increase brain function [5, 6, 7], reduce inflammation (8, 9, 10) and even regulate blood sugar levels (11, 12).
Is Lean Belly 3x Safe?
Fat burners have a bit of a notorious history, with some causing kidney failure and hospitalization.
(In just one example, a fat-burner called LipoKinetix caused multiple people to be sent to hospital with liver failure. The supplement was loaded with norephedrine and usnic acid and was promptly taken off the market.)
While these cases are rare and tend to be caused by improper supplementation and incorrect dosing, wondering if Lean Belly 3x is safe for regular use is a fair consideration.
The main ingredient to look out for is BioPrene.
It's an extract that comes from a lab and research has shown that it is safe in doses of 5-20mg per day [13]. The Lean Belly 3x pills contain 5mg each, so at two pills per day, you'd be taking 10mg, well within what's considered safe.
Additionally, this supplement doesn't have any stimulants (like norephedrine or large amounts of caffeine), so you won't experience the drastically elevated heart rate and anxiety that comes with stimulant-based fat burners.
The blend of the ingredients in Lean Belly 3x provides a wide range of proven, evidence-based benefits. It's also tested in an independent laboratory to ensure potency and purity.
That said, this is not a miracle supplement. (None of them are, actually.)
Weight loss is most efficiently done with proper diet and regular exercise, which probably isn't the exciting answer you were wanting to hear.
My Experience with Lean Belly 3x
I've supplemented frequently with CLA in the past and found it to have positive effects.
The big thing is that I never experienced any gut distress (which admittedly happens a lot with other "burners," most specifically pre-workout powder) and they were easy to take as they are in pill form.
I tried Lean Belly 3x for a month, taking two gel caps in the morning and once in the evening with dinner.
Combined with my regular pattern of exercise and eating (moderately) healthy, I lost 7 pounds. Now, when you consider that I am a bigger dude (last time I hit the scale, I was 275, at 6'-5"), that's not a huge drop in weight.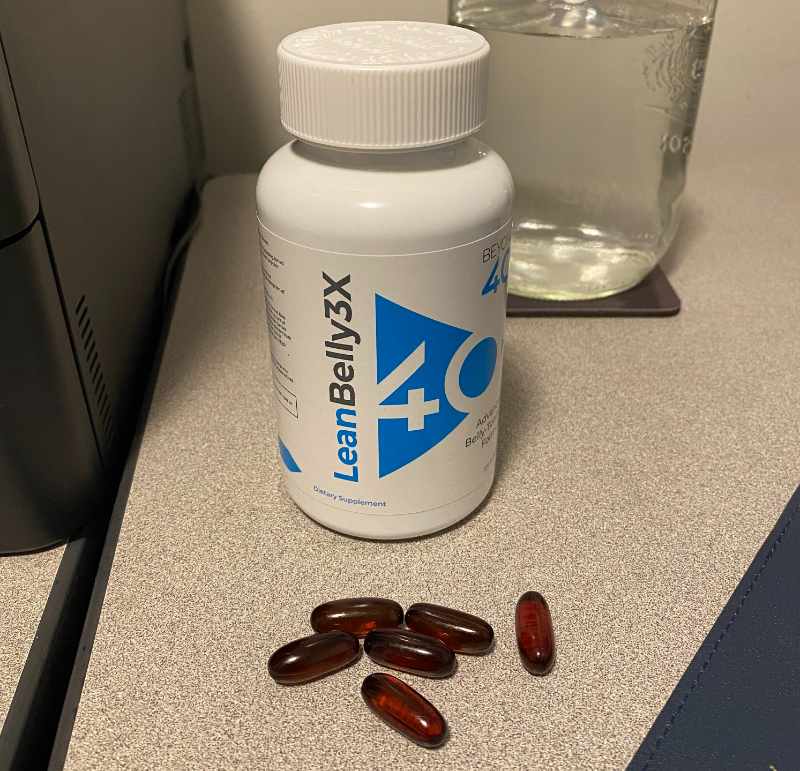 But it's significant.
And I could have definitely lost more weight had I been a little stricter with my diet plan.
This goes to the real point of fat burners and supplements in general.
They are a supplement.
Not a miracle drug or solution.
You are still going to have to eat healthy and move your body.
That said, taking Lean Belly 3x will speed things up a little for you when it comes to weight loss and fat burning.
Combined with the natural ingredients, low risk of side-effects, and the ease of application (what's easier than popping a couple of pills in your mouth-hole each morning?), Lean Belly 3x will work for most people.
How Much is Lean Belly 3x?
Lean Belly 3x comes in a bottle of 120 pills for the price of $59.
After your initial purchase, there is a one-time offer where you can buy twelve more bottles at $29 each, so keep that in mind when you are trying this out for the first time.
Shipping is not included, so in the future, buying bulk is a way to save money both in terms of overall product cost and also shipping charges.
Additionally, if you are on the fence about this product, Beyond 40 backs it up with a 60-day, no questions asked, money-back guarantee.
Quick Overview – Lean Belly 3x
Each bottle contains 120 pills
Research-backed ingredients that promote fat loss
Dosage recommendations are 2 pills in the morning (and two more in the evening, but based on the science on CLA and BioPrene I'm not convinced that this increased dosage would be necessary)
There are no stimulants (caffeine, ephedrine, etc) or dodgy herbal extracts in the pills.
Backed with a 60-day money back guarantee
Lean Belly 3x – Where to Buy
Lean Belly 3x is available exclusively at the Beyond 40 which you can access here.
Beyond 40 and its founders back the fat-burning supplement with a two-month guarantee. This means that you can purchase it securely without having to worry about getting your hard-earned money back if you aren't seeing the results you want.
*
References
Whigham LD, Watras AC, Schoeller DA. Efficacy of conjugated linoleic acid for reducing fat mass: a meta-analysis in humans. Am J Clin Nutr. 2007 May;85(5):1203-11. doi: 10.1093/ajcn/85.5.1203. PMID: 17490954.
Gaullier JM, Halse J, Høivik HO, Høye K, Syvertsen C, Nurminiemi M, Hassfeld C, Einerhand A, O'Shea M, Gudmundsen O. Six months supplementation with conjugated linoleic acid induces regional-specific fat mass decreases in overweight and obese. Br J Nutr. 2007 Mar;97(3):550-60. doi: 10.1017/S0007114507381324. PMID: 17313718.
Watras AC, Buchholz AC, Close RN, Zhang Z, Schoeller DA. The role of conjugated linoleic acid in reducing body fat and preventing holiday weight gain. Int J Obes (Lond). 2007 Mar;31(3):481-7. doi: 10.1038/sj.ijo.0803437. Epub 2006 Aug 22. PMID: 16924272.
Jenkins DJ, Chiavaroli L, Wong JM, et al. Adding monounsaturated fatty acids to a dietary portfolio of cholesterol-lowering foods in hypercholesterolemia. CMAJ. 2010;182(18):1961-1967. doi:10.1503/cmaj.092128
Yang W, Chen YH, Liu H, Qu HD. Neuroprotective effects of piperine on the 1-methyl-4-phenyl-1,2,3,6-tetrahydropyridine-induced Parkinson's disease mouse model. Int J Mol Med. 2015 Nov;36(5):1369-76. doi: 10.3892/ijmm.2015.2356. Epub 2015 Sep 28. PMID: 26648012.
Wang C, Cai Z, Wang W, Wei M, Kou D, Li T, Yang Z, Guo H, Le W, Li S. Piperine attenuates cognitive impairment in an experimental mouse model of sporadic Alzheimer's disease. J Nutr Biochem. 2019 Aug;70:147-155. doi: 10.1016/j.jnutbio.2019.05.009. Epub 2019 May 24. PMID: 31207354.
Roshanbakhsh H, Elahdadi Salmani M, Dehghan S, Nazari A, Javan M, Pourabdolhossein F. Piperine ameliorated memory impairment and myelin damage in lysolecethin induced hippocampal demyelination. Life Sci. 2020 Jul 15;253:117671. doi: 10.1016/j.lfs.2020.117671. Epub 2020 Apr 24. PMID: 32335165.
Derosa G, Maffioli P, Sahebkar A. Piperine and Its Role in Chronic Diseases. Adv Exp Med Biol. 2016;928:173-184. doi: 10.1007/978-3-319-41334-1_8. PMID: 27671817.
Jaisin Y, Ratanachamnong P, Wongsawatkul O, Watthammawut A, Malaniyom K, Natewong S. Antioxidant and anti-inflammatory effects of piperine on UV-B-irradiated human HaCaT keratinocyte cells. Life Sci. 2020 Dec 15;263:118607. doi: 10.1016/j.lfs.2020.118607. Epub 2020 Oct 19. PMID: 33091445.
Wang-Sheng C, Jie A, Jian-Jun L, Lan H, Zeng-Bao X, Chang-Qing L. Piperine attenuates lipopolysaccharide (LPS)-induced inflammatory responses in BV2 microglia. Int Immunopharmacol. 2017 Jan;42:44-48. doi: 10.1016/j.intimp.2016.11.001. Epub 2016 Nov 19. PMID: 27875748.
Maeda A, Shirao T, Shirasaya D, Yoshioka Y, Yamashita Y, Akagawa M, Ashida H. Piperine Promotes Glucose Uptake through ROS-Dependent Activation of the CAMKK/AMPK Signaling Pathway in Skeletal Muscle. Mol Nutr Food Res. 2018 Jun;62(11):e1800086. doi: 10.1002/mnfr.201800086. Epub 2018 May 17. PMID: 29683271.
Liu C, Yuan Y, Zhou J, Hu R, Ji L, Jiang G. Piperine ameliorates insulin resistance via inhibiting metabolic inflammation in monosodium glutamate-treated obese mice. BMC Endocr Disord. 2020;20(1):152. Published 2020 Oct 7. doi:10.1186/s12902-020-00617-1
Favreau JT, Ryu ML, Braunstein G, Orshansky G, Park SS, Coody GL, Love LA, Fong TL. Severe hepatotoxicity associated with the dietary supplement LipoKinetix. Ann Intern Med. 2002 Apr 16;136(8):590-5. doi: 10.7326/0003-4819-136-8-200204160-00008. PMID: 11955027.
Hewlings SJ, Kalman DS. Curcumin: A Review of Its Effects on Human Health. Foods. 2017;6(10):92. Published 2017 Oct 22. doi:10.3390/foods6100092