The dumbbell hip thrust is an effective exercise for building glute strength and improving athletic performance. Here's a deeper look at the benefits and how to properly do the dumbbell hip thruster.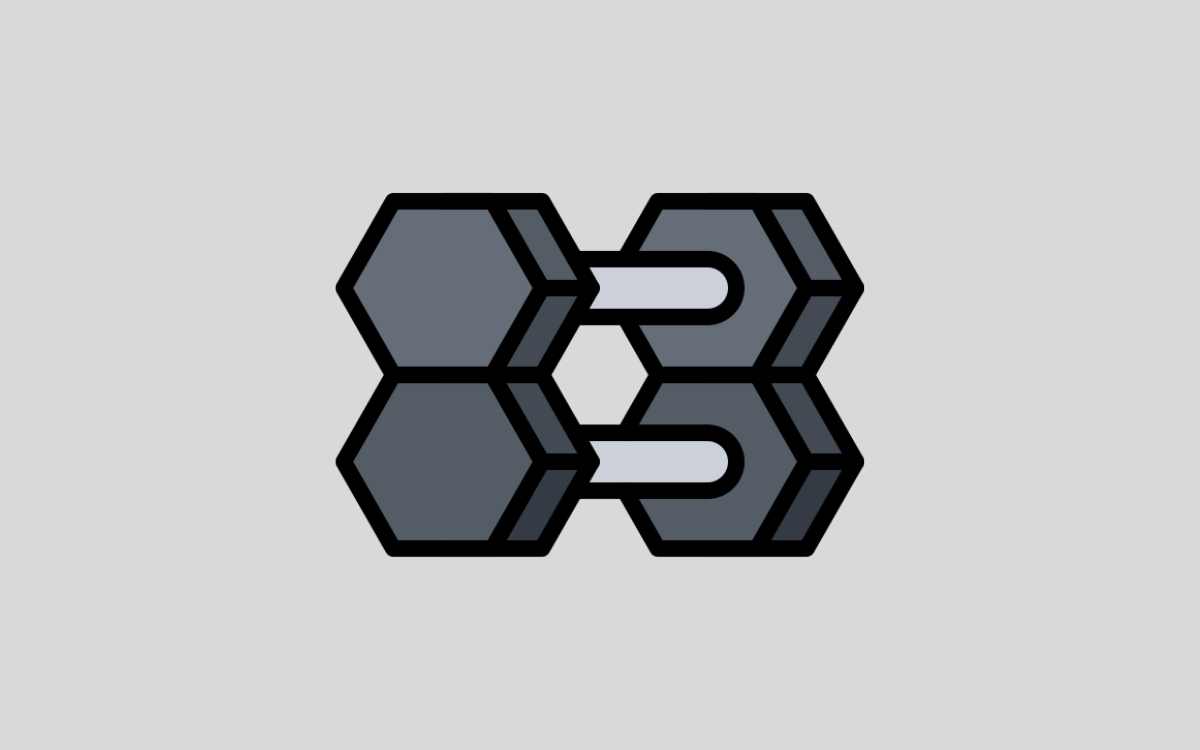 Dumbbell hip thrusts are one of my all-time favorite glute exercises.
Not only do they allow you to target your glutes, hamstrings, and hips, but because of the size of the dumbbell, you can place all the load squarely on your pelvis.
There's no need to balance the barbell; all you've got to do is keep the dumbbell on your hip thrust pad and you're in the money.
In this article, I want to focus on some of the benefits of hip thrusts (compared to barbell hip thrusts, glute bridges, and other glute-focused exercises), and give you a step-by-step guide to nailing that hip thrust form with every rep.
Keep reading, because by the time you reach the end of this article, you'll know exactly why and how you should be doing dumbbell hip thrusts.
Benefits of Dumbbell Hip Thrusts
Benefit 1: Easier than Barbell Hip Thrusts
One of my favorite things about dumbbell hip thrusts specifically is that they're easier (more newbie-friendly) than barbell hip thrusts. I've shared this exercise with many of my new-to-the-gym buddies who want a simple yet highly effective movement they can incorporate into their training routine right away.
What makes dumbbell hip thrusts easier than barbell hip thrusts is that you don't have to worry about keeping a long barbell balanced in your lap. The dumbbell sits directly on your lap, with all the weight distributed directly on your hips. When you thrust, the weight stays firmly in place.
See also: Hip Thrust vs Glute Bridge: Pros, Cons and Differences
The direct loading also makes it easier for you to focus on the weight you're lifting, which in turn enables you to pay better attention to your form. You'll find it's much easier to master than barbell hip thrusts.
Last, but certainly not least, the actual loading/getting-ready-to-lift portion of the hip thrust is much easier with a dumbbell than barbell.
With a barbell, you have to slide the weighted bar over your legs, and can be uncomfortable (and supremely annoying) to load and unload the weight.
With a dumbbell, all you've got to do is pick it up off the ground and place it directly on your legs—quick, easy, and hassle-free.
Trainer's Tip
Start out with a light dumbbell, and if it's too easy, just complete a few more reps. Gradually increase the weight until you find the dumbbell that's just right for completing the right number of reps.
Benefit 2: More Hip and Hamstring Focused
Glute bridge is one of the best hip thrust alternative exercises around, because it also targets the same muscles (glutes, hips, and hamstrings) to maximize muscle engagement.
However, what I like about hip thrusts is that though you get both the same glute bridge and hip thrust muscles worked, the focus is slightly different.
With glute bridge, the target is primarily your glutes (butt muscles). This is excellent for training your glutes, which are critical for effective movement and core strength.
Hip thrusts, though highly effective at targeting your glutes [2], shift the focus slightly forward and downward. Your hip muscles (which control your leg movement) are also targeted, as are your hamstring muscles (which generate "pulling" power in your legs).
As a result, you get a more effective lower core workout overall with hip thrusts, which means better stability, mobility, and overall strength as a result of hip thrusts.
Benefit 3: Increased Power Generation in the Hips
Deadlifts, squats, and lunges all target the glute muscles very effectively, which is why they're usually the go-to exercises for building better leg strength overall.
However, I do highly recommend adding more hip- and glute-specific exercises into your training routine for one simple reason: they increase power generation specifically in these critical muscles.
With squats and lunges, the primary focus is on your quads, with some engagement of the hamstrings and glutes (depending on the type of squats). With deadlifts, you focus chiefly on your glutes, hamstrings, and lower back.
See also: 5 Best Hip Thrust Variations for Max Glute Strength
But the one muscle group these exercises fail to really pay attention to is your hip muscles.
Studies [1] have shown that hip tension decreases with standing exercises (like deadlifts and squats) as you approach the neutral standing position at the top of the exercise.
Not so with hip thrusters!
Throughout the entire range of motion, your hip muscles remain engaged because of the weight pressing downward on your hips. This leads to more efficient training of these muscles, which in turn leads to greater power generation.
You'll see an exponentially higher increase in hip strength by targeting your hips specifically using hip thrusters.
Benefit 4: Better Leg Movement
You know that squats, deadlifts, lunges, and other glute-engaging leg exercises help to strengthen your leg muscles.
But you know what they don't do? They don't necessarily increase leg mobility!
You see, all those powerful muscles in your legs can only engage when your legs are in the right position. To get your legs in the right position—for example, to move from prone to sitting or prone to standing—your hips have to move your legs. It's the hip extensors and hip flexors that enable efficient lower body movement.
As I mentioned above, hip engagement decreases throughout standing exercises, which is why hip thrusters are so effective for targeting your hip muscles specifically. By developing stronger hip flexors and extensors, you enable more efficient movement in your lower body.
Benefit 5: Greater Runner Capability
Are you a runner? Training for a marathon, an Iron Man, or just working toward a 5K? If so, you need hip thrusts in your workout routine!
One study from 2021 [3] looked at the effects of hip thrusts, split squats, and back squats on running performance. Not only did the researchers measure muscle activation, but also a sprint test to see how the data correlated to real-life activity.
The data showed that "peak EMG activity in the gluteus maximus was higher in the hip thrust than in the back squat and split squat", and that "peak sprint velocity correlated with both anterior-posterior horizontal force and peak ground reaction force during the barbell hip thrust."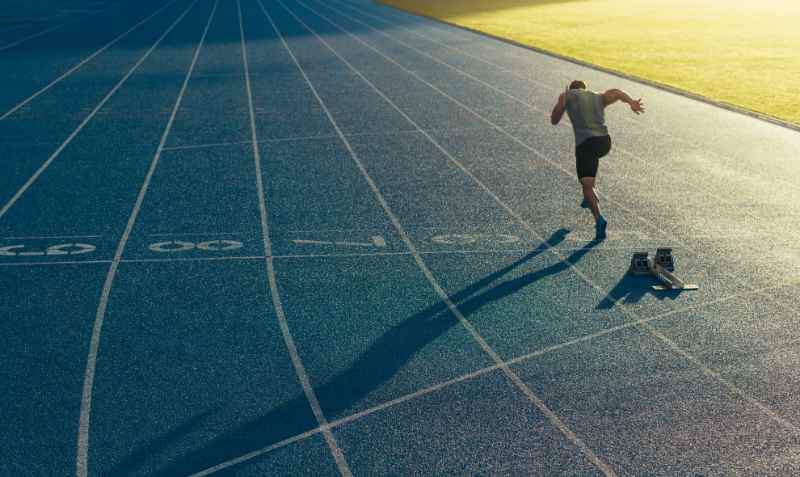 Or, as the research summed up, "The increased activation of gluteus maximus during the barbell hip thrust and the relationship with maximal running speed suggests that this movement may be optimal for training this muscle group in comparison to the back squat and split squat."
Wow, talk about a crystal clear signal!
If you're a runner, the best glute exercise you can do to improve running performance isn't squats, like so many trainers and self-proclaimed "experts" tell you.
As science proved, you can increase your peak sprint velocity—and your overall running capability—by mixing hip thrusts into your workout.
How to Do Dumbbell Hip Thrusts (Step by Step)
Now we come to the important part of this article: the part where I walk you through how to do a hip thrust step by step.
In this article, we're focused on dumbbell hip thrusts rather than barbell hip thrusts. As I mentioned above, I prefer dumbbell hip thrusts because of the direct load on the hips, and because it's a more newbie-friendly exercise.
So, here's a detailed breakdown of how to do dumbbell hip thrusts properly and safely every time:
? Step 1: Set up properly. Sit on the floor with your back against a bench. Place your hip thrust pad in your lap and the dumbbell (of whatever weight works for you) on the floor by your side. Bend your knees and plant your feet flat on the floor at a comfortable angle.
? Step 2: Load and prepare. Place the dumbbell on your lap, press your back against the bench, and lift your butt off the ground. You are now at the lowest part of the exercise and ready to get started!
? Step 3: Thrust up. With your core muscles engaged and your chin tucked in, thrust your hips upward until they reach a flat tabletop position. Don't try to press higher (at first) or else you might injure your lower back. Just focus on reaching the tabletop position where your knees are bent at a 90-degree angle and your upper back and shoulders are flat on the table.
Trainer's Tip
For greater glute engagement during this exercise, point your toes slightly outward and FEEL THE BURN!
? Step 4: Pause at the top. When you reach the top, hold the tabletop position for a 1-count. This maximizes engagement of the hips, glutes, and hamstring muscles, and prevents you from using momentum to "cheat" on the exercise.
? Step 5: Lower under control. Lower your hips until your butt nearly touches the ground. You'll feel the natural, comfortable stopping point when you hit the lowest point of the exercise. Again, pause for a 1-count, keeping your hip, glute, and back muscles engaged, before thrusting back up.
Trainer's Tip
Remember to breathe! Do not hold your breath throughout this exercise, but focus on exhaling when you thrust up, and inhaling when you lower back down.
? Step 6: Repeat as desired. For building power, work with sets between 4 and 6 reps. For building strength, work with sets between 8 and 12 reps. For building endurance, work with sets between 15 and 25 reps.
Dumbbell Hip Thrusts– FAQs
Are hip thrusts with dumbbells effective?
They absolutely are! Because the dumbbell loads all the weight directly on your lap, there is maximum engagement of the hips, glutes, and hamstring muscles throughout the full range of motion.
Dumbbell hip thrusts are an excellent hip thrust variation as you can train unilaterally while still getting all of the muscle-building benefits of using a barbell.
How do you do a dumbbell hip thrust at home?
You may not have a workout bench handy at home, but you can use a couch, chair, or even a solid box.
Basically, you just need a roughly knee-height flat surface that won't shift or slide when you lean all your weight on it.
Load the dumbbell in your lap (using a rolled-up towel if you don't have a hip thrust pad) and you're ready to go!
The Final Rep
I love dumbbell hip thrusts because of all their many benefits (as you saw above) and how much easier they are to set up and execute than barbell hip thrusts.
The fact that it helps to maximize hip strength and facilitate better leg movement is just the cherry on top of the delicious sundae!
More Hip Thrust Guides:
? 8 Best Barbell Hip Thrust Pads for Monster Glutes. Hip thrust pads are a quick way to protect your hips, stabilize the bar, and push more weight. Here is a breakdown of my favorite barbell pads for hip thrusts.
How to Master the Hip Thrust (Technique, Reps, and More). Here's everything you need to know about performing the hip thrust—the best exercise you can do for strong and muscular glutes.
5 Best Hip Thrust Machines and Glute Drives. Hip thrust machines and glute drives are a killer way to take your glute game to the next level. Here are the best ones on the market right now. Buckle up for booty gains!