The hip thrust is an essential exercise for people looking to build glute strength and size. Here's why you should add the hip thrust to your routine today.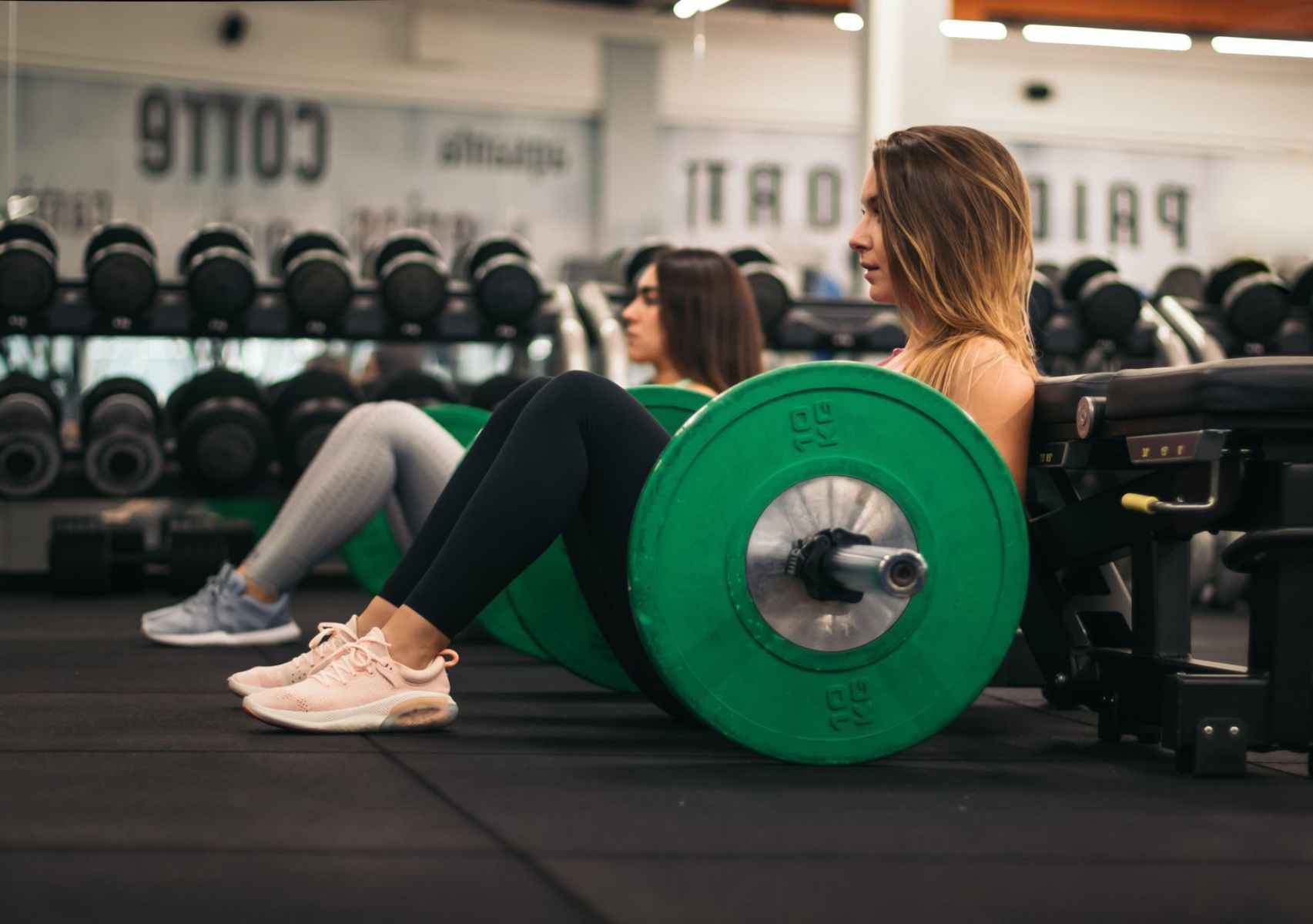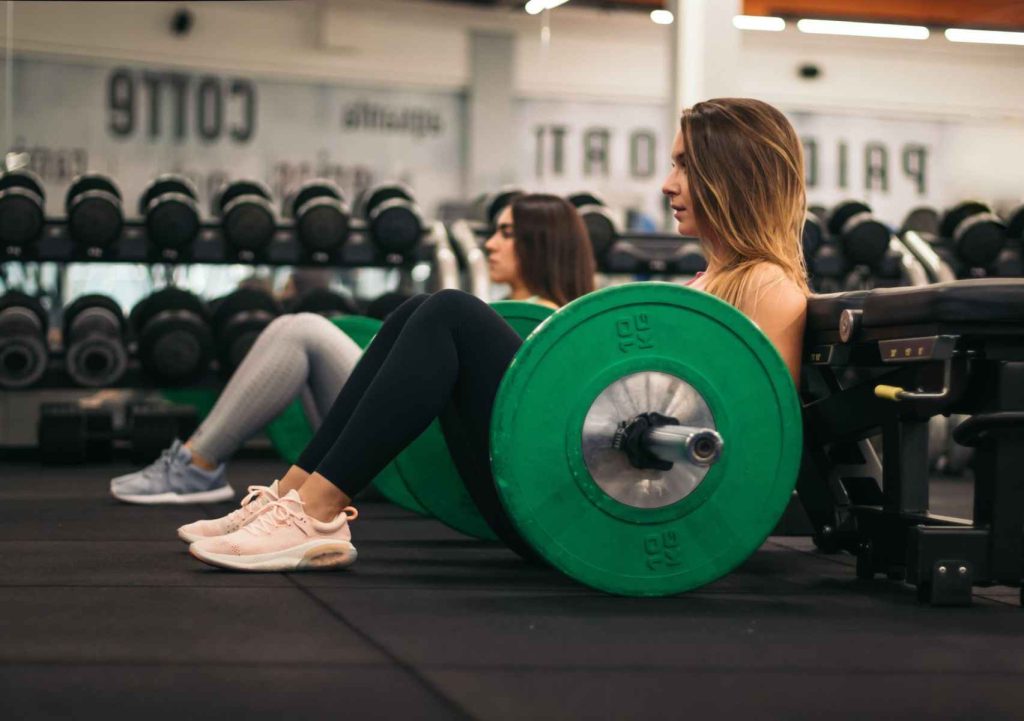 The hip thrust is one of the best exercises for both beginners and experienced athletes.
When it comes to strengthening the glutes, there isn't anything else comparable in the gym.
The cool thing about the hip thrust is that it can benefit just about anyone, from chronic sitters (that's just about all of us, these days), high-performance athletes, or people who simply want to grow a thicker booty.
All you need to do is grab a barbell hip thrust pad, slip under the bar, and unlock some next-level glutes.
(If you don't want to use a barbell, there is a growing number of hip thrust machines, too.)
In this guide to the benefits of the barbell hip thrust, we will look at the top reasons to add this exercise to your workout routine.
Let's jump right in.
1. The hip thrust is an easy exercise to learn
Let's start off with the basics.
There are a lot of ways to train the lower body and glutes. But many of them require compound movements that look simple but require a fair amount of coaching.
Exercises like the deadlift and the squat are relatively simple looking, but it's shocking how often people get injured doing these movements because of poor technique, bad posture, and not scaling weight properly.
See also: How to Master the Hip Thrust (Technique, Reps and More)
The hip thrust is a killer exercise for everyone thanks to its reduced load, simplified movement, and multiple points of contact.
With a few simple cues, anyone can do this exercise quickly.
2. Multiple variations for every level of ability and training goal
Although the hip thrust looks basic—launch your pelvis towards the ceiling—there is a ton of different ways you can use use this exercise:
Load up the barbell to develop explosiveness and power. Heavy barbell hip thrusts are an excellent way to develop serious speed and power on the court and playing field.
Do unilateral variations for rotational power and stability. Single-leg hip thrusts are a great way to address muscle imbalances, strengthen the ligaments around your knees, and build stability in your hips.
Max out on reps for hypertrophy. Throw a band around your knees to increase adductor activation, and do high-volume reps for maximum hypertrophy (muscle building) in the glutes.
The hip thrust is a surprisingly functional exercise that can be applied to a wide variety of training abilities and goals.
3. Balances out quadriceps-heavy lifting routines
The squat will always be king.
There's no doubt about that.
But squats, especially the way most people do them, are quad dominant.
Pair this with the leg press and you've got a leg program that is almost entirely focused on the front of your legs.
While deadlifts can be a good way to address the backside (posterior chain) of the body, deadlifts can drain the nervous system quickly, requiring more recovery time.
Hip thrusts are a great choice for an accessory exercise to power up your backside without destroying yourself at the gym.
4. Hip thrusts activate the glutes like no other
This is the primary benefit of the barbell hip thrust, and probably the reason you landed here to learn more about this exercise.
The hip thrust is an absolute monster for building stronger glutes.
See also: What Muscles Does the Hip Thrust Work?
The glutes are the workhorse of this exercise.
Here's why:
Constant tension. From the time the barbell goes airborne, to the point that it comes back down to earth, the glutes are under tension. Both the concentric and eccentric phases see the glutes being active. The unique positioning of the body in this exercise ensures that the glutes are the ones doing work.
Other muscles can't cheat their way in. Because the back cannot be recruited, and the force is delivered from under the barbell, it's really hard to cheat this exercise and use other muscles to get the bar to its apex.
Glute activation peaks when the hips are fully extended. The glutes are activated the most when the hips are fully extended. Being in a horizontal position means you can get full extension and full glute activation. (Which is another reason to go to full lock-out when doing this exercise.)
Slack hamstrings. When you get in position to do a hip thrust, you will notice that your hamstrings are hanging. Because they are "slack" when doing a hip thrust, and the glutes have to compensate, you've got a winning combo for maximum glute activation.
According to Bret Contreras, the "Glute Guy," who has done years of research on this exercise, the hip thrust activates the glutes 1.5 to 3x more compared to a squat.
5. An essential for your warm-ups and activation routines
A few years ago, when I first discovered the sultry goodness that comes with the hip thrust, I realized that it would have to become an essential add-on to my warm-up routine.
Most of us spend half the day (or more, realistically) sitting on our backsides, essentially putting the glutes to sleep.
While the hip thrust is killer for developing massive amounts of glute muscle and strength, an unloaded hip thrust is also a great way to "wake up" those dormant muscles.
I've tried banded walks to fire up my adductors and glutes in the past, but there's nothing that gets those sleepy muscles firing like a hip thrust.
Add a few quick sets to your warm-up (3×10 with a band and just your bodyweight, for example), and attack your next workout with a fully functioning backside.
6. Develop horizontal power and speed
The hip thrust is a proven way to improve sprinting performance, with a pair of studies showing that sprint speed was increased after training with the barbell hip thrust.
Although when doing the hip thrust the barbell is going straight up, this benefits your ability to recruit horizontal power. While squats help you go up and down with more speed and power, hip thrusts can help you move forward with more power and speed.
One study with high-performance runners found that the barbell hip thrust was more associated with sprint performance compared to vertical jumps and weighted jump squats.
Hip thrusts are king for developing raw power in your hip extension, which also can serve to assist your squat and deadlift numbers.
The Benefits of Barbell Hip Thrusts – FAQs
What muscles do the barbell hip thrust work?
Hip thrusts primarily target the hip extensors, which include the gluteus maximus, adductor magnus (part of the hamstring), and hamstrings.
They also work the adductors, posterior fibers of the glutes, erector spinae (lower back muscles) and the knee extensors.
Who should do the hip thrust?
As mentioned, the hip thrust is an all-purpose exercise that can be used by just about anyone.
People who sit a lot. All of the sitting takes a toll on the body. The hip thrust is a great way to encourage better posture, open up the hip flexors, and engage those underused glute muscles.
People new to the gym. Because the hip thrust has such a short learning curve, it's an excellent addition to everyone's training program, especially beginners. The movement encourages proper movement and fiber recruitment from the get-go.
High-performance athletes. The application for athletes is endless. Powerlifters will appreciate the strengthened hip flexors, giving them a better ability to close out a lift. Land athletes can use the increased horizontal power to sprint faster. Even competitive swimmers, who want more power out of their kick, stand to benefit.
Booty go-getters. Building the booty has become exceedingly popular in recent years, with the marketplace (and Instagram) getting flooded with booty building programs. The hip thrust is the foundation for most of these workouts, as nothing else builds butt muscle more efficiently.
Is the hip thrust good for people with lower back pain?
Hip thrusts work the glutes, but they also target the muscles around the lower spine, the erector spinae.
Training these muscles can help improve posture, and doing bodyweight glute bridges (off the floor or a bench) is a great way to strengthen these crucial muscles.
Additionally, one of the common causes of lower back pain is tight hip extensors. This happens from lack of use and is very common with people sitting a lot over the course of the day.
The top of the hip thrust provides a gentle stretch in the hip flexors, which can help open up the hips and reduce tightness that causes pain in the lower back.
The Bottom Line
The hip thrust is one of my favorite all-time exercises for its sheer versatility and effectiveness for training the glutes and lower body.
No matter what your training goals are in the gym, or your current abilities and skill level, the hip thrust is a worthy addition to your workout routine.
More Hip Thrust Guides:
? 8 Best Barbell Hip Thrust Pads for Monster Glutes. Hip thrust pads are a quick way to protect your hips, stabilize the bar, and push more weight. Here is a breakdown of my favorite barbell pads for hip thrusts.
How to Master the Hip Thrust (Technique, Reps, and More). Here's everything you need to know about performing the hip thrust—the best exercise you can do for strong and muscular glutes.
5 Best Hip Thrust Alternatives for Epic Glutes. Looking for some hip thrust alternatives to spice up your glute training? Here are some alternate exercises you can do at home or the gym.
---
References
Worrell TW, Karst G, Adamczyk D, Moore R, Stanley C, Steimel B, Steimel S. Influence of joint position on electromyographic and torque generation during maximal voluntary isometric contractions of the hamstrings and gluteus maximus muscles. J Orthop Sports Phys Ther. 2001 Dec;31(12):730-40. doi: 10.2519/jospt.2001.31.12.730. PMID: 11767248.
Loturco I, Contreras B, Kobal R, Fernandes V, Moura N, Siqueira F, Winckler C, Suchomel T, Pereira LA. Vertically and horizontally directed muscle power exercises: Relationships with top-level sprint performance. PLoS One. 2018 Jul 26;13(7):e0201475. doi: 10.1371/journal.pone.0201475. PMID: 30048538; PMCID: PMC6062113.
Neto WK, Vieira TL, Gama EF. Barbell Hip Thrust, Muscular Activation and Performance: A Systematic Review. J Sports Sci Med. 2019;18(2):198-206. Published 2019 Jun 1.