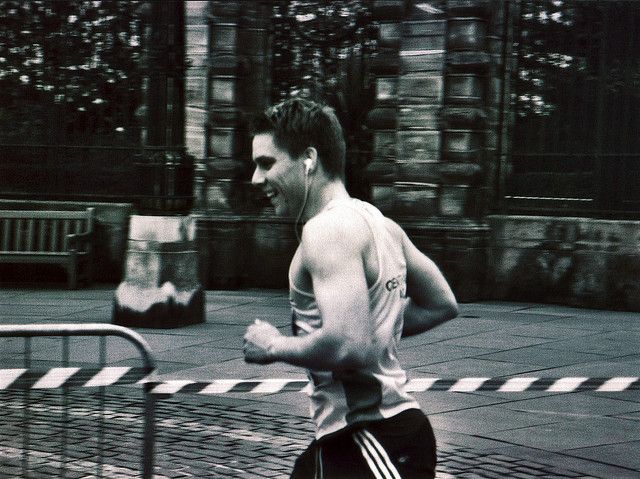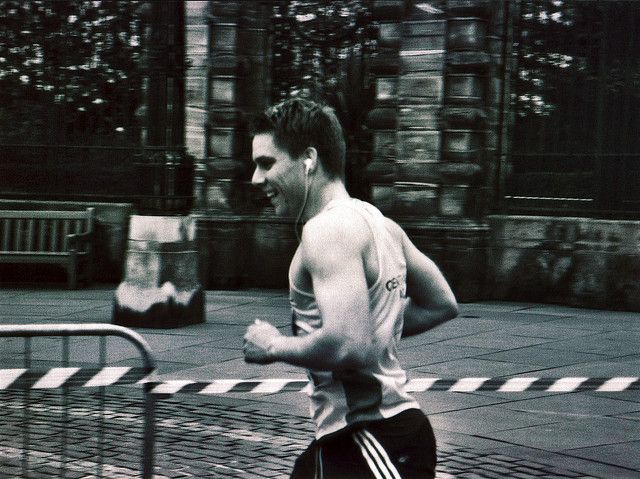 If you are like just about every other gym-goer on the planet, you strap on your earbuds as you walk into the fitness centre for your workouts. If you took a look inside my iPod you would find a myriad of different workout playlists heavy on hip-hop and house/trap/dubstep.
The reasons you listen to music while you workout reasons are varied, but almost surely universal—
Putting earphones in is the universal "don't talk to me" sign. I go to the gym to work-out – not to gossip or have my workout interrupted.
Music helps you stay focused by limiting outside distractions.
A solid playlist distracts your brain from the taxing physical effort being put forth at the gym, thereby helping you workout better and for longer.
And of course, music pumps you up. You don't how, or exactly why, but a good song blaring between your ears is a great workout pal.
Sure our gut may tell us these things, but did you know that science actually backs this stuff up? And that on top of getting you to perform better at the gym, listening to tunes can even have positive effects on your mood and ease anxiety?
True story!
Why Does Music Make Us Exercise Better?
Some smarty pant researchers at Drexel University in Philadelphia took a look at nearly 2,000 cancer patients and found that listening to music helped to reduce anxiety while also positively affecting mood and pain.
SEE ALSO: The Ultimate Workout Playlist for the Gym
When that sweet, sweet awesomeness is poured into your ears, not only is your auditory cortex stimulated (if you guessed the part of the brain that is revolves around hearing, you get a cookie), but also the motor cortex (associated with motor skils – a.k.a. movement) and the cerebellum (influences coordination) also get stimulated. Which helps to explain the head bobbing, twerking, and general body movement you suddenly want to engage in when you hear your favorite song.
Listening to music has also been shown to help us workout longer, and with more effort. A study done at London's Brunel University showed that when compared to a control group of participants who didn't listen to music, the music-listening group improved their performance while having the same amoutn of perceived effort as the control group. In other words, they were working harder, but not realizing it.
How to Make the Most of Music in Your Workouts:
Match beat tempos with the intensity of your workout. Low BPM like classical music work well for lower intensity activities like stretching, yoga or walking. Crank the BPM as you heighten the vigour of your workouts; house music, rap or hard rock/metal. After all, how can you listen to Skrillex's "Wild for the Night" or AC/DC's "Thunderstruck" and not wanna go slay the gym?
Crush some dance moves with your tunes. Dancing – no matter how badly you think you dance there is always someone worse, so just do it – boosts seratonin levels and lowers dopamine.
Soothe the beast with some chill tunes. Rough day at the office? Help nip stress and cortisone levels in the butt-butt by listening to some low BPM goodness. Try the cool and easy stuff when you are stretching it out after a big workout, combining the rejuvenating effects of stretching out your muscles with lower your blood pressue (classical music is great for this – at an average of 70 BPM is close to what your resting heart rate).
So, in other words, yes! Listening to music does improve your workout. So make yourself a playlist and hit the gym.