Yoga is an effective tool for improving athletic performance, from recovery to increased range of motion. Here are seven reasons athletes should use yoga in their training for better performances at practice and in competition.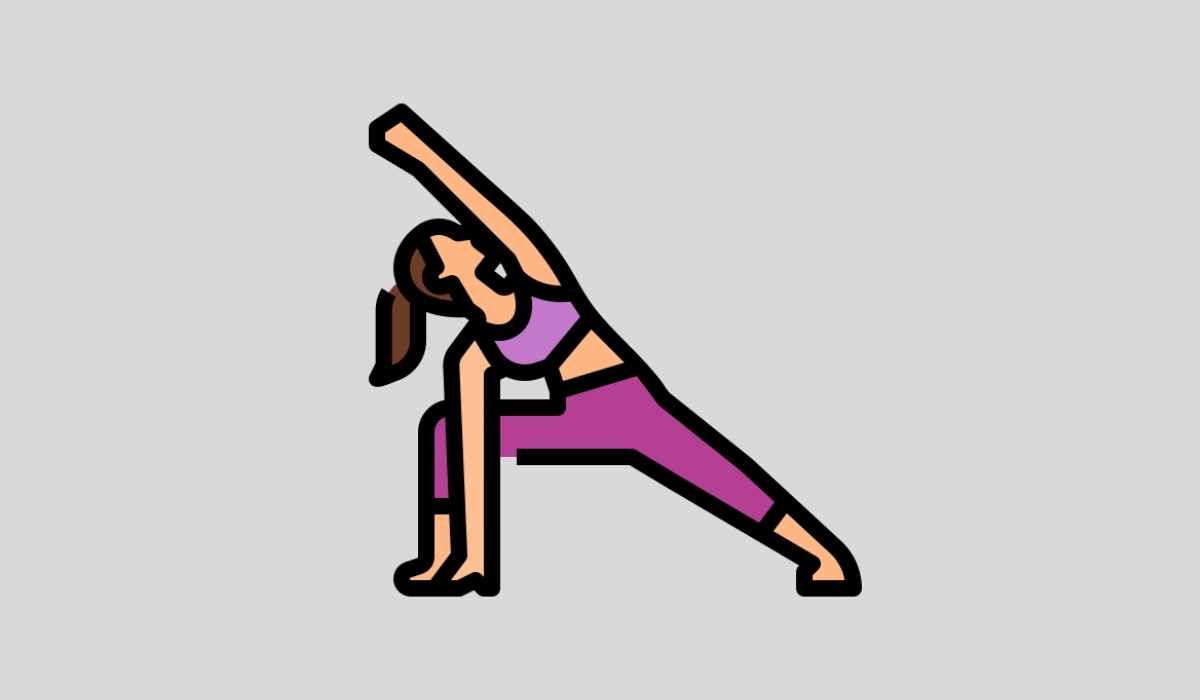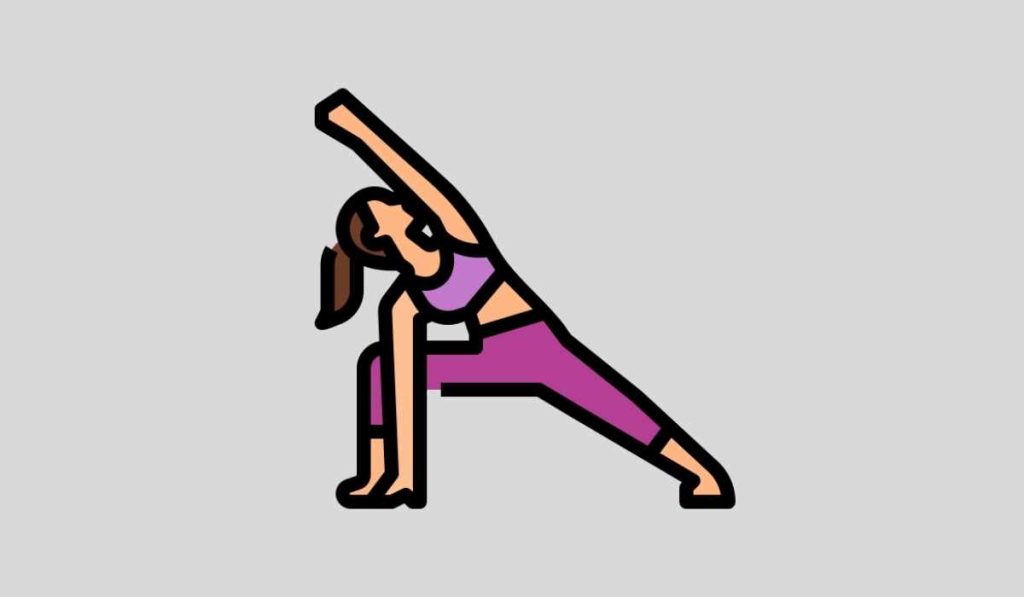 As an athlete, you know the journey towards your goals is full of hard work.
You dial in your nutrition. Stay on top of hydration. And try to sleep like a champion every evening.
And one of the sneaky ways to take your training to the next level is by implementing a yoga practice.
Yoga is an excellent modality that is effective, efficient, and addresses a lot of areas in training that frequently go ignored.
You'd be far from alone in using yoga as a tool for better performance in training and on game day.
Elite athletes that rely on yoga for peak performance include Kevin Durant, Dwayne Wade, Lebron James, Russell Wilson, Tom Brady, Sean Burke, and Evan Longoria. 
In this article, we will look at the reasons and benefits that yoga will benefit you–the enterprising athlete.
From recovery to flexibility to reduced stress, yoga can help give you a significant advantage.
Let's jump right in.
Stuck with Your Training in the Gym?
Join 12,000 lifters and athletes and sign up for FREE access to my 5-day email course on how to conquer the most common gym mistakes.
From goal setting to lifting technique, you will learn how to overcome the mistakes in the gym that are holding you back from getting bigger and stronger.
Unsubscribe anytime. No spam.
Why Athletes Should Do Yoga
While yoga looks like a "passive" form of physical movement, it's anything but.
For athletes who are used to pushing themselves to the brink every day, the benefits of yoga may not be immediately obvious. But they are there, lurking under the surface.
Here are seven benefits that these great athletes and you can gain from a yoga practice:
1. Better range of motion
Over the last 30 years I have coached athletes of all ages and levels and taught yoga to these same populations for the last 12.
One of the most common things I hear when discussing their training is, "I don't stretch enough."
Truly what they are telling me is they don't make optimizing their range of motion a priority.
Research1 with active adults found that poor range of motion and flexibility increased the likelihood of injury sevenfold.
Developing a balance between strength and mobility will help you prevent injury, give you a greater ability to relax muscle tissue, and help you improve your technical skills with greater ease.
Mobility is one of the main focuses of any physical yoga practice and is achieved through passive stretching and dynamic movement.
2. Increased Recovery
The only way you reap the rewards of the hard work you do at the gym, on the track or at the pool is if you allow yourself to recover. Even though as an athlete you probably realize this it doesn't mean it is easy to do.
Often we think hard work is the only thing that will move us towards our goals. This of course is true to a point. It is a fact you have to work hard, but if you work hard without allowing yourself to recover it will all be for not.
You can make the recovery process more efficient by being proactive and using different strategies, one of those being yoga.
Mindfulness, breath work, and working with the tissues of the body in different ways can enhance your recovery.
Different yoga practices have also been shown to help improve sleep2, which is the biggest recovery tool of them all.
3. Yoga Can Improve Strength and Stability
For an athlete developing strength is important to increase the ability to generate force, support technical development and reduce the risk of injury.
To move effectively no matter what sport you do strength is needed in different areas of the body as well as a strong connection throughout. That synergy is what ensures that your strength is being used as efficiently as possible.
The importance of this connection is one of the reasons that yoga is an extremely effective method for athletes to develop strength and stability. The awareness that yoga requires not only helps condition targeted areas of the body, but also creates a stronger connection throughout.
Now having said all of that yoga is not the way to develop maximum strength and power. There are many better ways to accomplish those goals.
4. Body Awareness
There are different elements to body awareness. One of them is understanding how your body moves in space.
This is an extremely important element in any sport, because by strengthening this skill you will have a greater ability to change technical aspects of your performance.
Another way to look at body awareness is by recognizing how your body reacts to different stimuli. This can help you to know when you need rest and when you may be pushing yourself too hard.
5. Breathing
All athletes know how important the respiratory system is to performance. The longer you can breathe with ease while on the field of play the more efficient you will be and the longer you will last.
Even with this being the case, learning how to breathe more effectively tends to be an underdeveloped skill. Most of us are on autopilot when it comes to breathing throughout the day. This engrains poor habits that can negatively affect your performance.
The breath is one of the foundations of yoga. The development of this practice will help you bring greater awareness to your breath and break bad habits while developing good ones at the same time.
6. Injury Prevention
Creating balance in your training by addressing your individual needs for mobility, recovery, strength, and body awareness will help you become more resilient and less vulnerable to injury.
A study with soccer players found that a regular yoga practice helped them cope with fatigue and mitigated the perception of propensity to sustain injury1.
Balance is the key word, many will start a yoga practice simply looking to increase their range of motion at the expense of stability.
This will leave you much more vulnerable to injury. It is important to always use your body awareness to ensure you are creating balance.
7. Mental Skills Training
The hall of fame baseball player and manager Yogi Berra once said, "Baseball is 90% mental and the other half is physical."
Like all athletes, he knew the mental part of sport is crucially important. You can be in great shape, and have incredible skill and superior tactics, but if you have not developed your mental skills you are leaving your success to chance.
Or at the very least, leaving yourself to the whims of the unexpected on game day.
There are several mental skills that can be sharpened with a yoga practice including focus (mindfulness), self-awareness, self-talk, the ability to relax and visualisation.
Together, they can help you navigate the stress and emotion of competition so that you can maximize performance when it matters most.
How Athletes Should Use Yoga for Better Performance
? Be clear about your intention
Before starting a yoga practice, have an intention and a focus.
This may change, but it will allow you to have greater focus during the time you spend on the mat.
It will also determine how you implement the practice into your training.
? Based on your intention, determine your timing
How much time will you dedicate to a practice? Be realistic so that you can be consistent. A consistent 15 minute yoga practice will help you gain many of the benefits we just discussed.
When will you do your yoga practice?
Remember there are different elements in a yoga practice that if done before may assist you in having a great practice and some that will help you recover from that practice. Make sure that you are doing the right ones at the right time.
An example of this is doing a slower moving practice focused on mobility where you hold poses for a longer period of time.
This is great to do after a workout, but is definitely not ideal to do before.
? Use the KISS (Keep It Simple Stupid) principle
It is easy to make a yoga practice more complex than it needs to be.
You could contort yourself into the different positions you see on social media, but will that help you perform in your sport?
Make sure you are doing the things that will help you compliment your core training and keep your practice functional.
? Choose the way you will incorporate yoga into your training
There are many options for you to choose from. You can hire a yoga teacher to help you either privately or with your training group, you can go to a studio or you can do yoga online.
All have their pros and cons, but all give you a great way to develop your practice. Choose what is best for you and have fun with it!
The Bottom Line
Unless you are a professional athlete you will have to fit your training around the other priorities in your life. For that reason efficiency is crucial.
Yoga is a practice that will improve the efficiency of your training.
It will help you address many areas that are commonly underdeveloped such as; develop your mobility, increase your strength, enhance your recovery, create great body awareness, improve your breathing, reduce your chance of injury and sharpen your mental skills.
More Yoga Guides Like This
How Many Calories Does Yoga Burn? Wondering how effective yoga is as a means to lose weight? Here is a look at what types of yoga are best for burning calores and losing weight.
Yoga Burn – A Firsthand Review of This Popular Weight Loss Program. Yoga Burn is a proven and awesome way to lose weight and firm up your body. Here's a firsthand review of this popular weight loss program.