Elbow sleeves are a way to protect your elbow, keep the elbow joint warm, and even speed up recovery. Here is a breakdown of the benefits of wearing elbow compression sleeves while working out.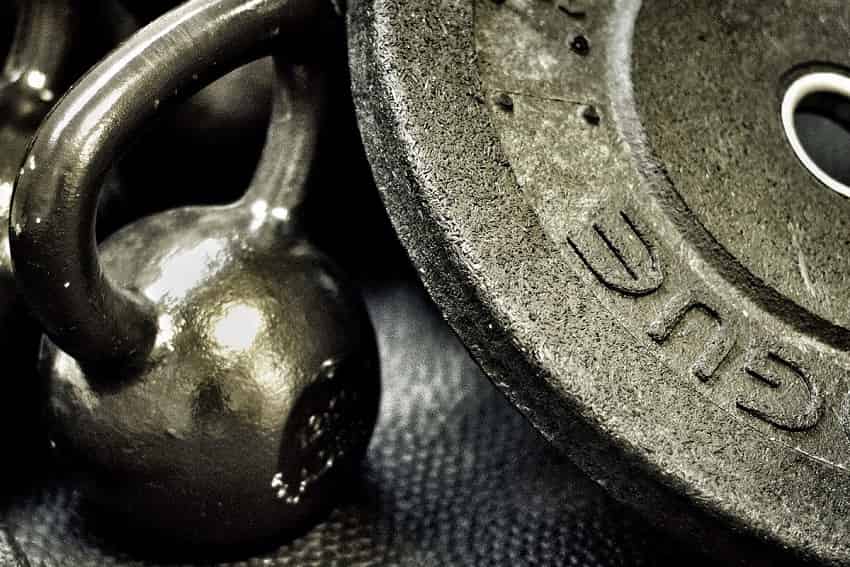 Elbow sleeves have become more commonplace in gyms and on the court.
Made to promote blood flow and relieve inflammation, elbow sleeves provide mechanical support benefit for heavy lifters, reduce pain in the elbow joint, and even speed up recovery.
Not just for hard core lifters, compression sleeves are a great tool you should consider adding to your workout routine.
Here are some of the proven benefits of using these bad boys on the regular.
Elbow sleeves protect your elbows.
Sleeves are often viewed as an injury-management tool, and the benefits of wearing them for injury rehab and workout recovery are aplenty, as we will see shortly, but they are also great for mechanical support during heavy lifts.
Bench press, possibly the most common form of upper body exercise, places a high degree of strain on the elbow joint, and lifting to failure places serious load on the elbow-joint.
Research with athletes [1] found that wearing compression gear while working out helped reduce the time it took to bounce back, reducing strength loss, promoted mechanical support and decreased "the risk of musculoskeletal activities during sports activities."
Sleeves keep you warm.
Working out at home has never been more popular, and for many of us, this means training in the garage or in a car port, banging out heavy reps in our power rack or wailing away on the wall-mounted pull-up bar.
Elbow sleeves keep you warm, including all the ligaments and tendons around the elbow, particularly handy when working out in the winter in my chilly garage. Use them while warming up and use them while hanging around chatting between sets and exercises.
Elbow sleeves help keep circulation moving when the weather drops, regulating body temperature and keeping you nice and toasty while you exercise.
Recover faster after hard workouts.
The research on the performance benefits of compression gear is a fairly mixed bag. Much of the benefits have been found in recovery, with a few studies finding compression gear reduces inflammation and DOMS when worn after your workouts.
This paper, with a group of athletes doing high intensity sprint training and plyometric exercises, found that wearing compression gear reduced muscle soreness in the 24 hours following training.
Wearing compression gear speeds up recovery between workouts so that you can come back ready to rock and roll sooner.
Elbow compression sleeves reduce pain.
Over your time in the gym, the occasional injury is going to happen.
Maybe it is an overuse injury (when arms day is every day, eventually your arms are gonna want a day off) or an acute injury (dropping a weight plate on your foot, for example), s*** happens.
If you happen to bang up your elbow, rocking out with an elbow compression sleeve can help reduce pain severity.
One study took a group of 53 people suffering from lateral epicondylalgia (better known as tennis elbow) and found that wearing a compression sleeve immediately caused a decrease in perceived pain.
Sleeves improve endurance.
While lifters appreciate the neoprene sleeves for boosting strength and increasing joint support while lifting heavy, heavy things in the gym, there are also endurance application to wearing compression gear.
One group of well-trained cyclists significantly improved 40km time trial resuls simply by wearing compression gear. The cyclists, who wore a placebo garment for the control condition, also produced substantially higher power output over the course of the faster time trial.
Elbow compression sleeves – where to buy
The benefits of wearing elbow sleeves are cut-and-dry.
But what kind of elbow sleeves are best suited for YOU and your training goals?
Whether you are looking for sleeves for powerlifting, sleeves for speeding up recovery, or want something to keep your elbows warm, there is a set of sleeves for you.
Recently I put together a more comprehensive guide to the best elbow compression sleeves for weightlifters that you can read here.
For now, here are my top three:
? Iron Bull Weightlifting Elbow Sleeves. These are the sleeves I use daily. Exceptionally durable, reasonably priced, and comfortable without choking off my bicep, Iron Bull's sleeves are an essential for heavy upper body lifting.
? Mava Sports Elbow Compression Sleeve. More suited for general recovery and pain reduction, the Mava Sports sleeve is breathable, comfortable, and longer than most lifting sleeves for added warmth and protection.
? 2XU Compression Flex Arm Sleeve. 2XU is my preferred compression gear for recovery, and their sleeve is also designed for endurance activities. The sleeve covers nearly the entire arm, not just the elbow, providing full compression benefits.