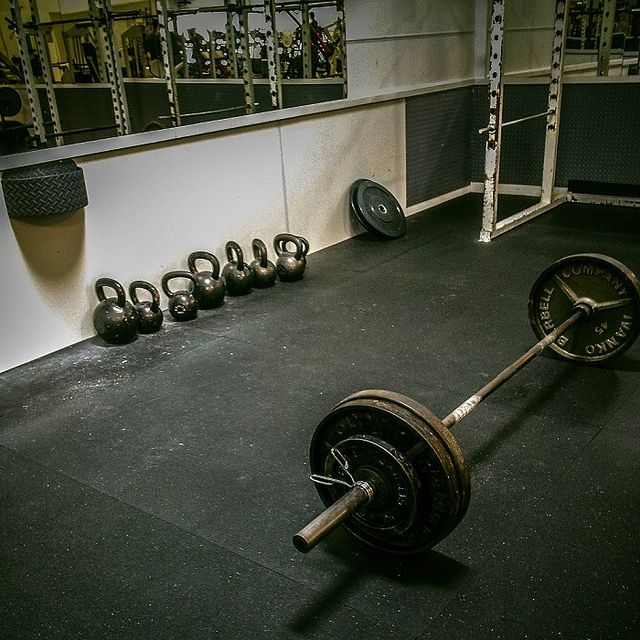 In today's PT Intel, Rich Ruffing explains the necessity of instituting strength training as the base of a successful workout program. Rich has a BS in Sports Biology from Springfield College, is a NCSA Certified Strength & Conditioning Specialist, and is also certified from the Titleist Performance Institute (Level 1) for Golf Fitness, Functional Movement Screen Level One Certified, and Precision Nutrition Level One certified as well. You can find Rich online at Accelerated Fitness.
What is the number one piece of training advice I can give to you?
Get strong.
Whether you are training with a goal of fat loss, with a goal of getting faster or with a goal of injury prevention strength should be a priority.  Strength is the foundation for all physical qualities.  It is the base of the pyramid of which everything builds off of.  It may be the number one physical variable that you have the most control over.
Let's take a look at a few examples:
Getting stronger will enhance fat loss since with additional strength usually comes additional muscle mass.  Additional muscle mass will have a positive effect on your metabolic rate.
Getting stronger will help with power since power is a combination of force and acceleration.  Enhancing one part of the equation, such as force, will enhance the total equation.
Getting stronger will help with injury prevention since your body is now able to handle increased demands that are placed on it.
Getting stronger will help with agility since agility requires you to decelerate in order to change direction.  It is tough to decelerate without adequate strength.
Train to get stronger and you will probably become leaner.  Train to get stronger and you will probably become faster.  Train to get stronger strong and you will probably become less prone to injury.  Train to get stronger and watch everything else fall into place.