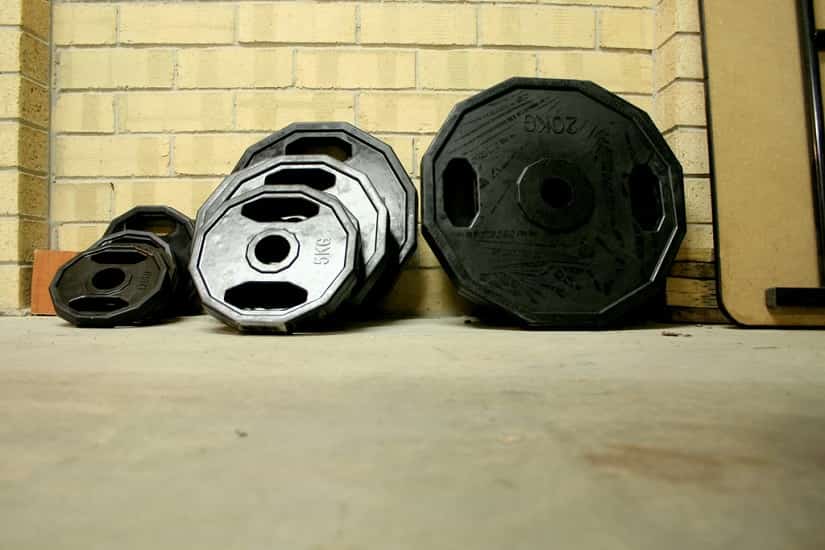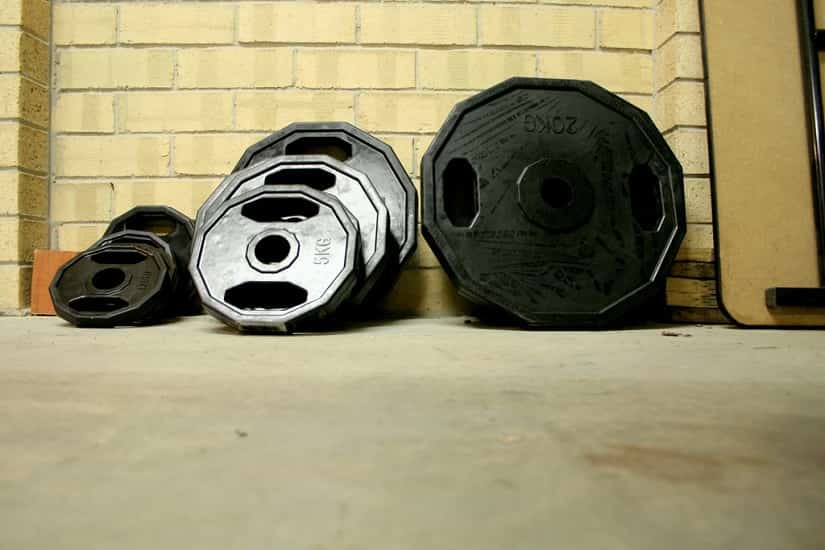 Think you got too much going on to get in shape? Here's a power-packed chest and triceps routine for busy people.
"I'm too busy to workout."
If I've heard it once, I've heard 9.2 kajillion times. It's the most common excuse out there, and also the one that holds the least water.
The reality is that you don't need to schedule three hours a day in order to get into good shape. Not even close, in fact.
Recently I reached out to Dr. Paul Henning, CSCS, CISSN, MP Level 4, and asked him to send over his favorite workout routine.
The routine, which is detailed below, is one that he uses himself, as well as with his online clients through his body transformation program Metabolic Precision.
It's short, it's intense, and at 40-minutes in length, it tickles that "no time" excuse into submission.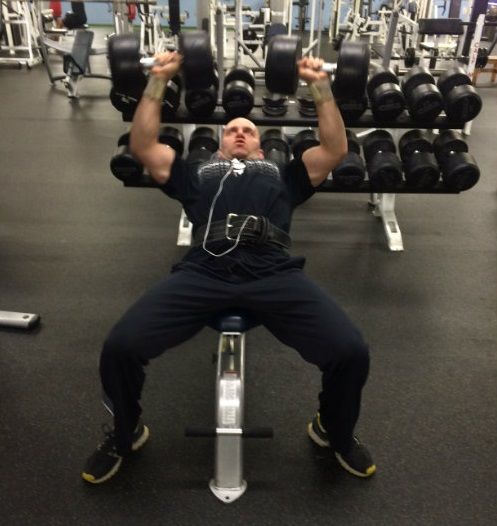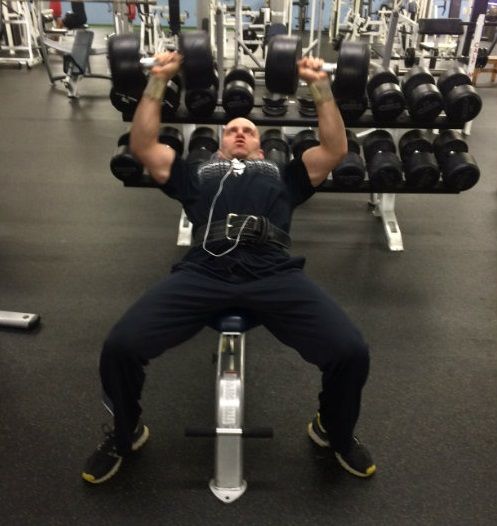 Here we go.
A Power-Packed Chest & Tricep Workout Routine for Busy People
The following chest and triceps workout is designed to get maximum effectiveness in the shortest time.
Stuck with Your Training in the Gym?
Join 12,000 lifters and athletes and sign up for FREE access to my 5-day email course on how to conquer the most common gym mistakes.
From goal setting to lifting technique, you will learn how to overcome the mistakes in the gym that are holding you back from getting bigger and stronger.
Unsubscribe anytime. No spam.
It focuses on pinnacle exercises that are multi-joint and designed for progressive overload.  These exercises will allow you to progress over your program and will help you pack on lean tissue in order to build your metabolism.
Chest:
Barbell bench press – 2 sets x 8-10 reps
Incline dumbbell bench press – 2 sets x 8-10 reps
Incline dumbbell fly – 2 sets x 8-10 reps
Triceps:
Close-grip barbell press – 2 sets 8-10 reps
Lying triceps extensions – 2 sets 8-10 reps
Cable pushdowns with triceps rope – 2 sets 8-10 reps
Workout Notes:
After properly warming up, I recommend 2 working sets of each exercise.  These working sets are max effort sets and you should hit failure within the set.  Choose a weight that allows no more than 10 reps and no less than 8 reps.
Keep progressing throughout your program by adding a small amount of weight; once the desired reps in both sets have been achieved. Don't be shy about picking up your favorite pair of dumbbells and adding weight.
This workout is part of a progressive overload, linear periodization 12 week program that is designed to build lean muscle tissue.
This type of workout combined with metabolically precise eating will help you build your metabolism and get you on the path to achieving the health, energy levels, and bodyshape you desire.
A big thank you to Dr. Henning for taking the time to drop by and share his expertise. You can stay up-to-date with him at his website, where he offers online coaching. You can also connect with him on Facebook and on the 'gram.