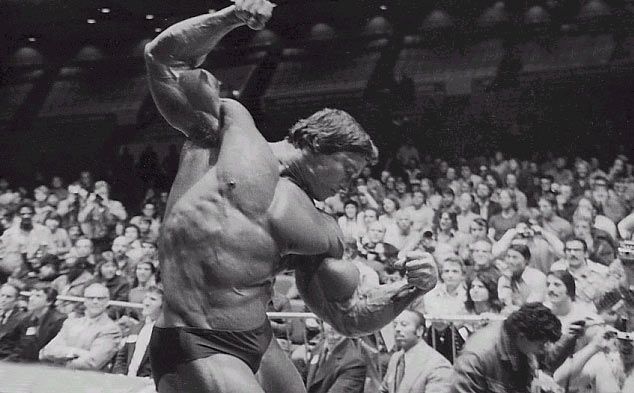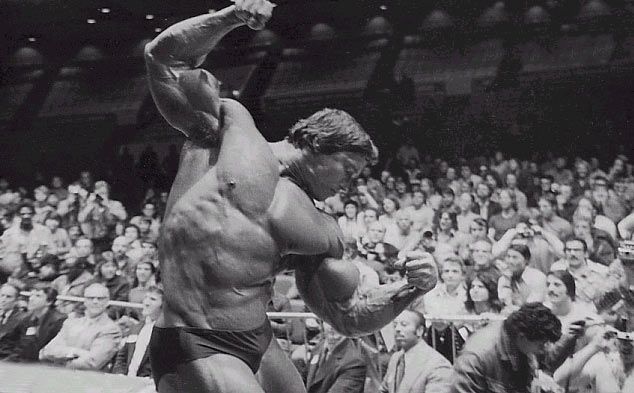 Going to the gym is like going to my happy place.
I strap on the iPod, blast some soon-to-be-overplayed tunes and "get in the zone."
Working out, whether it's lifting, running, swimming or just stretching it out, is where I find peace and calm. I try to avoid talking to people (hence the iPod – nothing says "I don't wanna chat" like a pair of white earphones) because working out is my extended moment of zen.
That being said, my mind will wander on occasion. And I'll admit, it goes to some weird places…
Wondering what old friends and ex-girlfriends might be up to.
Fantasizing about being a pro athlete.
Thinking about the next article I am going to write for this site.
Sometimes my mind wanders so much that I'll forget to pay better attention to what the hell I am doing.
Instead of exes, pro sports, or blog content, here is what we should both be thinking about when we are working out…
1. Posture.
I will be the first to admit, my posture blows. I sit hunched over at the computer (doing it right now, in fact), and because I am tall as all hell – 6'4″ish- I am constantly leaning down and slouching to listen to people.
It's different when I am at the gym though. I stand straight, shoulders back, chest out, and my neck straight.
For all you fellow awful posturers (trademark!), a simple — note that I didn't say easy –exercise to help correct posture is the wall-sit.
If you're the masochistic type and want to see your legs shake almost uncontrollably I challenge you to hold it for as long as you can.
2. Breathing.
You know what look is still not in this year? The broken blood vessel look.
It's not good.
I have seen veins bulge half an inch out of a forehead, and even the blood vessels in people's eyes burst from holding their breath.
Your body needs oxygen. Your muscles need oxygen.
Don't deprive 'em.
3. Form.
I see this jokester at the gym all of the time – comes in, does a couple arm swings, loads up the preacher bar than starts swinging his whole body while doing standing bicep curls.
Doesn't help that he is also sporting a mullet circa 1986 and a mesh tank top.
Keep the dream alive, bro.
Anyways.
Swinging weights around ain't gonna help get you jacked, Jack.
Proper form, pausing at the top of the rep for a beat, and not growing a mullet will help you get nice and muscular. (Okay, ya got me. I made up the last one.)
And stop thinking about your exes. You were too good for 'em anyways.
See ya at the gym,

P.S. Did you enjoy this article? Did it tickle you in your funny area? If so — or conversely, if it angered you as a mullet and mesh tank-top wearing barbell swinger — feel free to share it with your friends and Facebook friends by clicking one of the remarkably convenient buttons floating around somewhere on the left. I appreciate!