Wondering if Phen24 can really increase your metabolism and help you lose weight? Here's a full review and my experience using Phen24.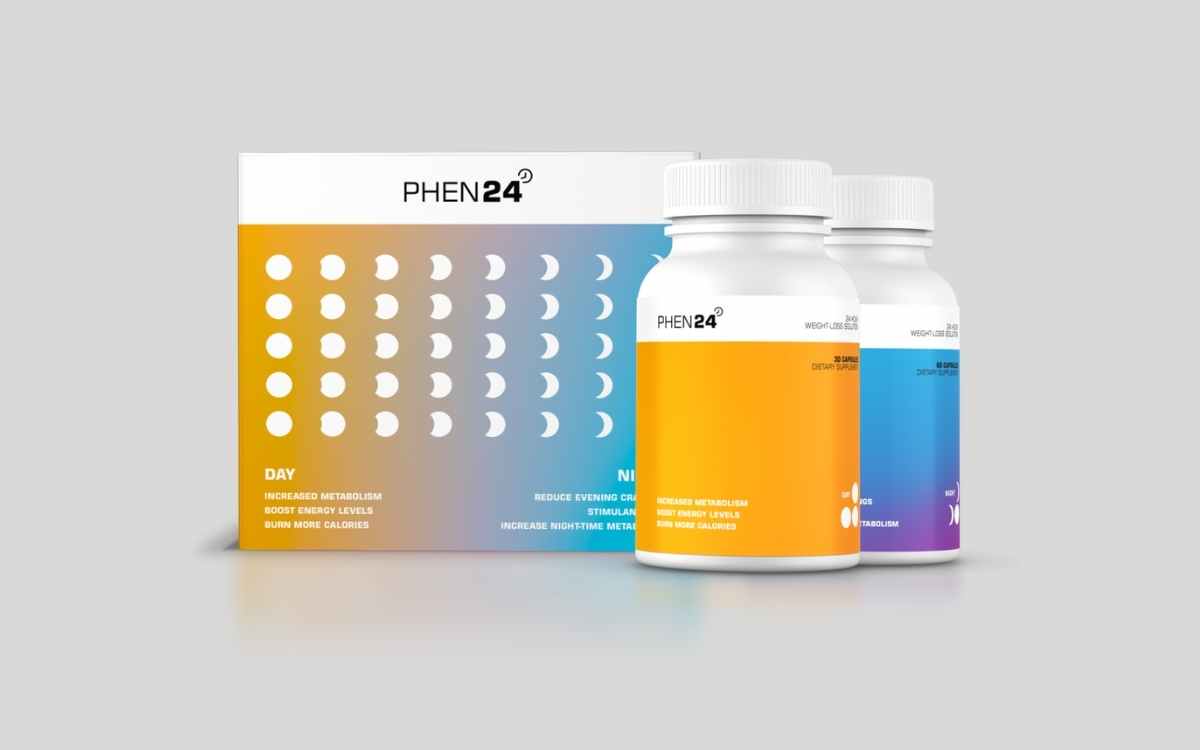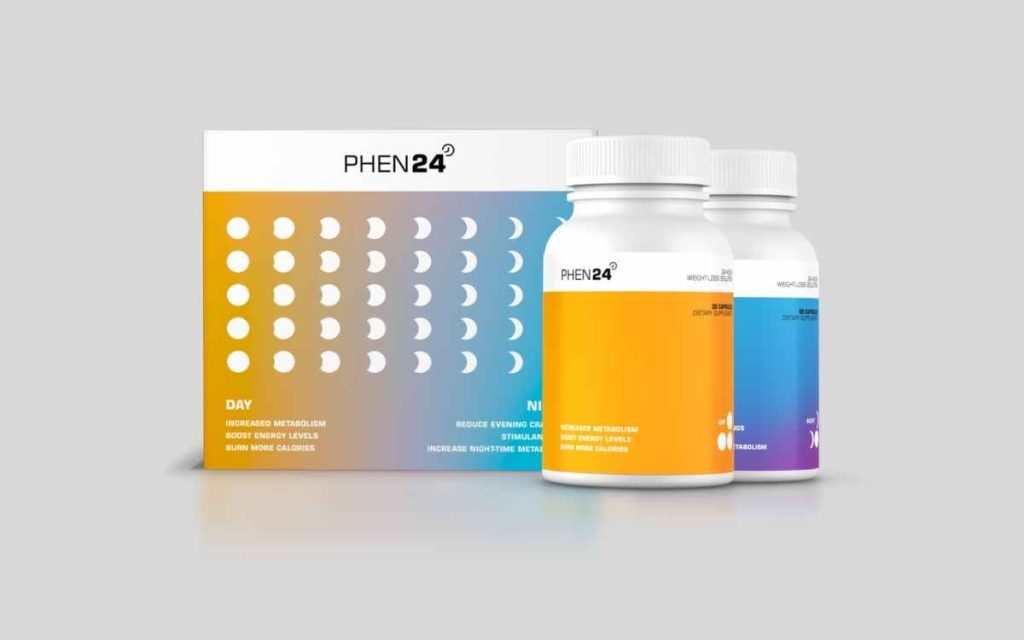 Phen24 is a metabolic accelerator that promises to help you lose weight by optimizing your metabolism during the day and while you are sleeping.
Research has shown repeatedly that when your metabolism is optimized and running at a higher rate, you burn more calories over the course of the day1.
Further, when our metabolic system isn't functioning properly, some other not-so-great things tend to happen:
Excess irritability
Haggard and broken sleep cycles
Mood swings
Excessive cortisol (the stress hormone) resulting in inflammation
Weight gain
Using a blend of naturally-occurring and clinically-backed ingredients, Phen24 is formulated to help your resting metabolic rate (RMR) run at a higher level over the course of the day and night, optimizing your body for fat-burning.
But does it actually work? Is it effective at speeding up your metabolism to help you lose weight?
I purchased Phen24 for myself and tried it out for two months to see if it lived up to its purported benefits.
In this review, we'll cover Phen24 top-to-bottom, including ingredients, key benefits, my experience with it (which actually had less to do with fat-burning and more to do with sleeping better) and more.
Let's jump right in.
Phen24 – What Is It?
Phen24 is a weight loss supplement that is more of a weight loss system. Each box comes with two formulas, one for the daytime and one for the nighttime.
Combined, they work to maximize your metabolic system, helping you to lose weight, be more focused, and sleep better at night.
What are the benefits of Phen24?
Using a series of clinically-backed ingredients and natural compounds, Phen24 ppromises to:
⭐ Speed up your resting metabolic rate (RMR). This is the main function of this weight-loss system. A faster metabolism means you are burning more energy over the course of the day, typically in the form of carbohydrates and fats.
⭐ Improve athletic performance. Many of the ingredients in the daytime formula have been linked to improved athletic performance and recovery. For people who workout a lot, and want to get more from their workouts (whether "more" means more calories burned or running further), Phen24's ingredients have been shown to help.
Metabolism is the series of chemical processes that converts foods—fats, carbohydrates and proteins—into useable energy and fuel.
⭐ Reduced hunger and cravings. Phen24's list of ingredients include several proven hunger-busters. The effects happen a few different ways, from "tricking" the body to feel fuller than it is to regulating the yo-yo cravings that we all get when tired or hungry.
⭐ Increased fat burning. The effects of an increased metabolic rate, as well as the thermogenic properties of several of the ingredients in Phen24 mean you are both a) reducing new fat store production and b) burning more existing fat for energy. Win-win.
⭐ Better sleep and recovery. One of the secrets of elite athletes and performers is that they know they can only lift, run and exercise as well as they are recovering. Sleeping soundly at night reduces inflammation and cortisol levels, speeds up recovery, and leaves you feeling energetic and ready to take on the day each morning.
That's a pretty serious list of benefits!
>> Visit Phen24's official website to see current pricing and offers
What are the ingredients in Phen24?
As mentioned, there is a day supplement and a nighttime supplement.
Here's a deeper look at the ingredients in each:
Phen24 – Daytime Formula and Ingredients
The ingredients in the day formula include:
In total, the ingredients in the Phen24 daytime formula are designed to hit turbocharge on your metabolism over the course of the day, helping your body burn more fat at rest and also to help you get more from your workouts.
(And who doesn't want to get more from their workouts without having to expend more energy…)
Phen24 – Nighttime Formula and Ingredients
Here are all of the ingredients in the nighttime formula for Phen24:
Ascorbic Acid (80mg). Better known as vitamin C, the nighttime formula includes this to help you oxidize more fat when sleeping. Supplementing with vitamin C can also help you burn more fat while you are exercising14.
Calcium D-Pantothenate (10mg). Otherwise known as vitamin B5, this vitamin is crucial for helping create new blood cells and can lower bad cholesterol15.
Vitamin B6 (5mg). Also known by its much more sciencey name, pyridoxine, vitamin B6 can only be ingested via food or supplements. It's a bit of a wonder vitamin, shown to improve mood16, reduce inflammation17, and improve brain health18.
Green Tea Extract (40mg). Commonly found in weight loss supplements, green tea extract has been studied extensively. Benefits include increasing resting metabolic rate and thermogenesis19 (burning calories for energy), faster recovery from vigorous exercise20, and improved athletic performance21.
Thiamin (4mg). Also known as vitamin B1 (because it was the first of the B vitamins discovered), vitamin B1 is required to help the body turn food into energy.
Biotin (120mcg). Another vitamin B, biotin is better known as B7, and this fella is great for helping people break down fat stores in the body and convert food into high-grade fuel. Biotin is a proven tool for increasing metabolism of carbs, proteins and fats22.
Hops extract (25mg). Although most of us recognize hops from beer, there are also some significant health benefits to hops, including help reduce the symptoms of insomnia23.
Glucomannan (1000mg). A dietary fibre, glucomannan is a research-backed way to increase feelings of satiation24 (feel fuller, faster when eating) and strengthens good bacteria in the digestive system, helping to reduce fat store production25.
Molybdenum (100mcg). A trace mineral, sodium molybdate helps in countless processes in the body, helping prevent excess toxins from accumulating in the body.
PhenQ vs Phen24 – What's the Difference?
Longtime readers will notice that it wasn't too long ago that we did an in-depth review of PhenQ, the sister product to Phen24.
Both products are made by the same health and wellness company, UK-based Wolfson Brands. They are a popular maker of supplements, including preworkouts, skin care lotions, and you guessed it, weight loss pills.
Even though the two names are borderline the same, they differ widely in function and formulation.
The main different between PhenQ and Phen24 are the ingredients, with PhenQ having a series of ingredients not found in Phen24, including alpha-lipoic acid, L-cysteine, and magnesium.
PhenQ is designed primarily as weight loss and fat burning supplement, while Phen24 is designed to be a 24-hours-a-day metabolic accelerator. Phen24 takes a lot of the fat-burning benefits of PhenQ and tacks on added recovery and improved sleep.
While the end result is generally the same—improved mood, reduced sugar/hunger cravings, and enhanced breakdown of fat stores—the ingredients vary significantly, and form differs as well.
>> Visit Phen24's official website to see current pricing and offers
Does Phen24 work?
I supplemented with Phen24 for two months.
The main issue was the increased supplementation—taking three pills a day (plus my regular lineup of supplements and protein shakes) took some time to getting used to.
And honestly, there were a few times I slipped on taking the nighttime supplements.
But despite missing doses on a few occasions, what I found after ten days was that I was sleeping noticeably better (less tossing and turning, according to my wife), and I had a good "burn" of energy over the course of the day.
This resulted in better lifting sessions in the gym, increased focus at the office, and sustained energy over the course of the day.
I'd have a hard time not recommending it to anyone, from experienced lifters to the "I want to lose a couple pounds this month" crowd.
How much is Phen24?
Here is the one downside to Phen24.
It's not cheap, with one box of Phen24 retailing for $75 and is available exclusively at their official website.
One box, designed to last for one month, comes with a bottle of the daytime pills (30 capsules per bottle) and one bottle of the nighttime pills (60 capsules per bottle).
There are some ways to bring the overall cost down, but this requires a bigger upfront investment:
One box = $2.50 per day
Buy 2 boxes, get one box free = $1.66 per day
Buy 3 boxes, get two boxes free = $0.66 per day
Worldwide shipping is always free, and the makers of Phen24 back it up with a 6-day no-questions asked money back guarantee.
Where do you buy Phen24?
Phen24 is available exclusively at their official website, which you can access securely here.
The Bottom Line
Weight loss supplements can be tricky to navigate. There is always a lot of hype and hyperbole when it comes to this kind of product.
That said, there are a lot of things that I really liked about Phen24.
Beyond the proven and research-backed fat burning benefits, Phen24 brings a more holistic approach to weight loss and optimal health by encouraging better sleep, increased metabolic rate, and reduced inflammation.
In sum, Phen24 is an excellent choice for anyone who is looking to take their health to the next level.