Eric Cressey's High-Performance Handbook is the ultimate resource for athletes and trainers to develop epic strength. In this review, we look at the pros and cons of this strength training program.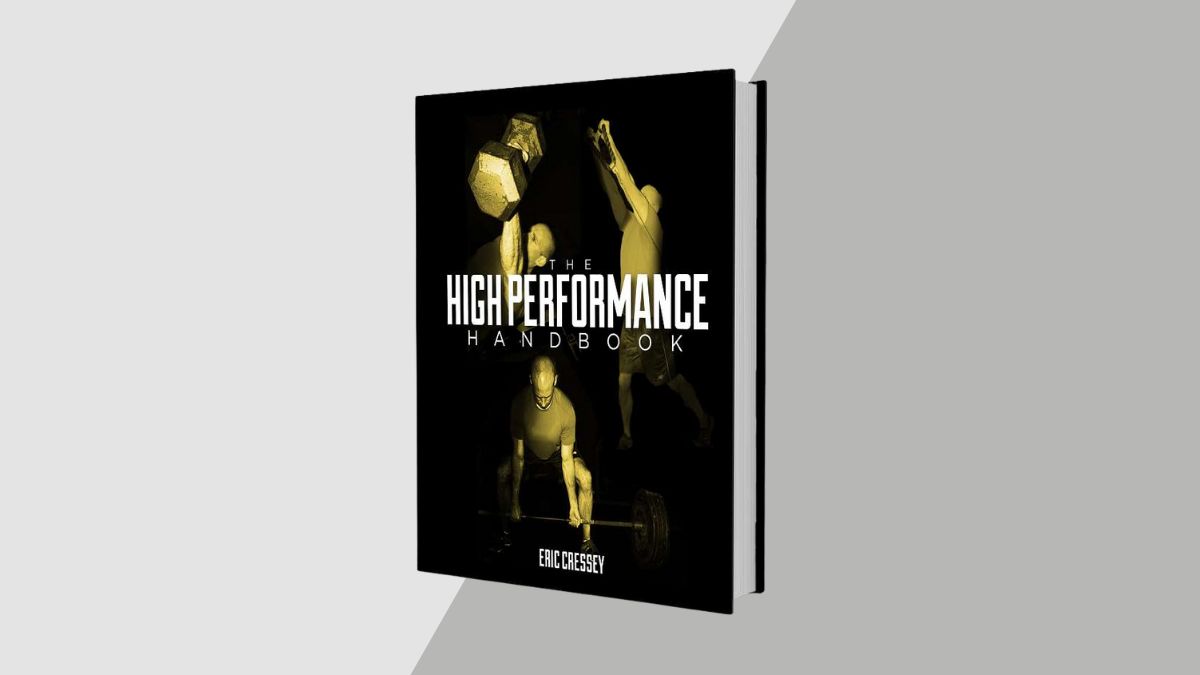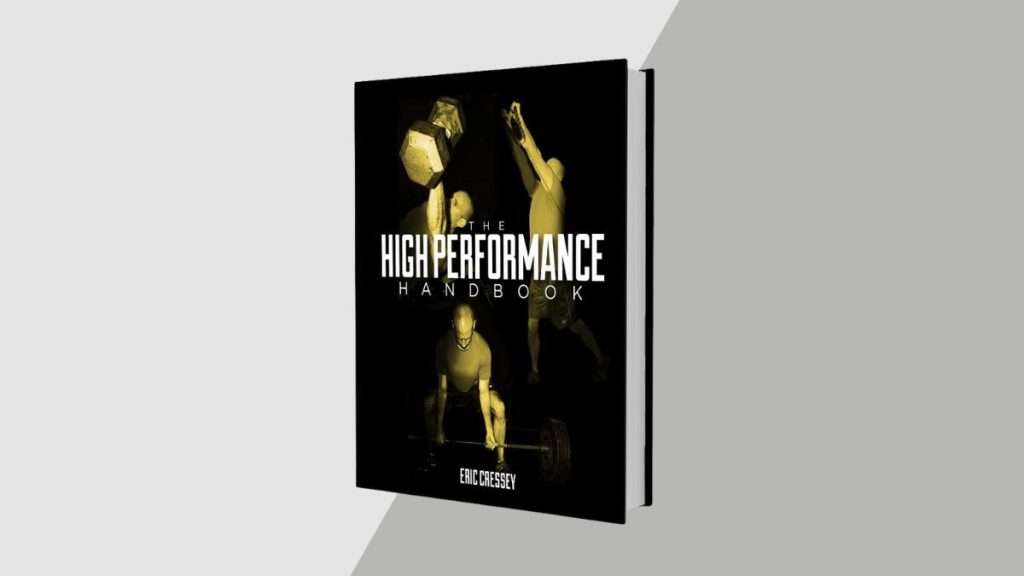 Looking for a strength training program that is customizable to your specific body and training goals?
How about a program built by one of the top strength coaches on the planet?
Then you will love The High-Performance Handbook, a comprehensive guide to strength and conditioning for athletes of all levels, written by Eric Cressey, CSCS, trainer to countless amateur, Olympic, and professional athletes.
In this review of The High-Performance Handbook, I'll show you what to expect with this strength training program, what's included, how it can be tailored to your specific training goals, and much more.
Pour yourself a shaker cup of protein, kick back, and read on for my full review of The High-Performance Handbook.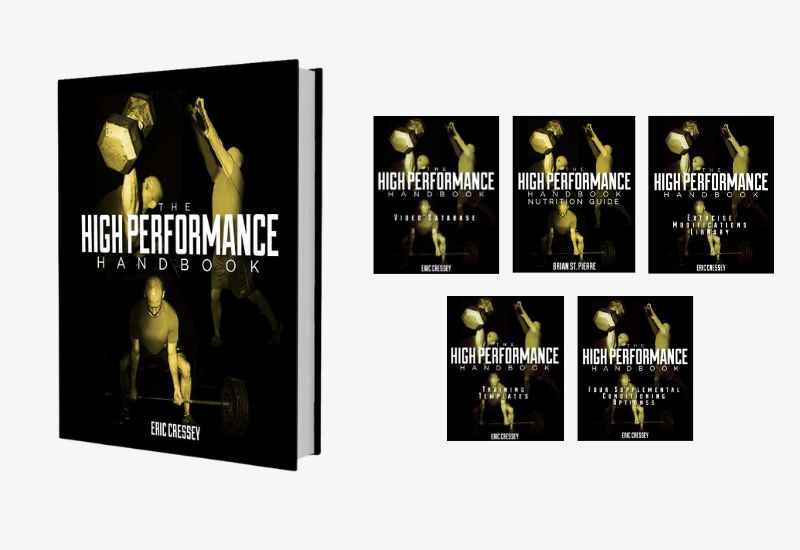 What is The High-Performance Handbook?
The High-Performance Handbook is a holistic training program that incorporates specialized workout routines, video demonstrations for over 200 exercises, a 140+ high-performance nutrition book, and the experience of one of the most sought-after trainers on the planet.
At its core, the High-Performance Handbook is built to help you build strength.
The book uses a series of self-assessments to give you a training program tailored to your schedule, body type, training goals, and even how flexible (or not) you are.
The High-Performance Handbook is a digital product, with the program being sent to your inbox in the form of PDF files, with links to the workout videos that are hosted on Vimeo.
Ultimately, the goal of the High-Performance Handbook is to give anyone, whether an amateur athlete or someone who wants to get stronger, a full toolkit to accomplish their training goals.
Who is Eric Cressey?
The author of The High-Performance Handbook is Eric Cressey, CSCS, one of the world's leading strength coaches and trainers.
He has worked with countless professional and amateur athletes over the years, including a long list of MLB players. Since 2020, he has worked as Director of Player Health and Performance for the New York Yankees.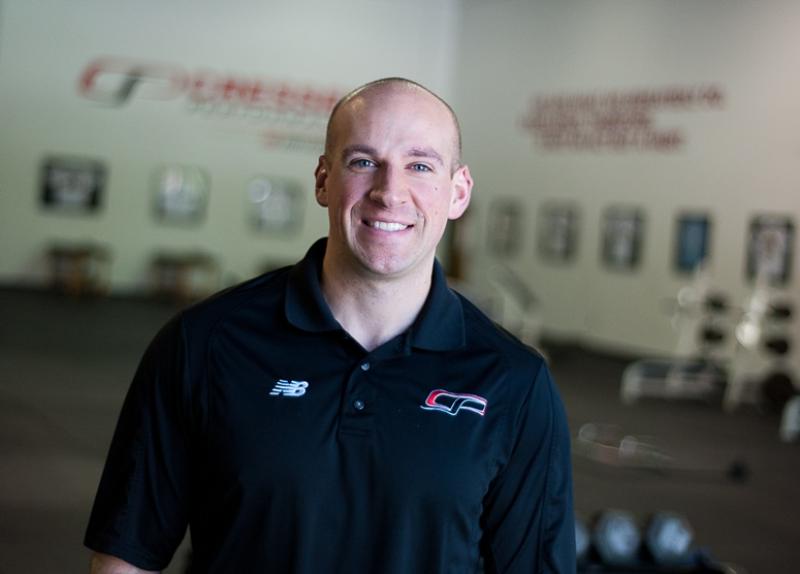 Cressey is a certified strength and conditioning specialist (CSCS), has a master's degree in Kinesiology, is a published researcher and is a competitive powerlifter, ranked in the top 100 in the USA for his weight class.
In other words, this isn't some jabroni who took a 6-week personal training course; he works with some of the best athletes on the planet and walks the walk himself in the gym.
With The High-Performance Handbook, you get access to Cressey's proven and detailed coaching without having to fly to his facility in Massachusetts and book his time.
The High-Performance Handbook – What I Really Like About It
Having purchased, reviewed and used the HPH for myself and with some of my clients, there are some things that I really like about it.
The highlights include:
✅ Customized training programs for maximum results.
The program is actually a series of programs that are tweaked for users based on their specific body type, training frequency, training goals, and even how lax their joints are.
The High-Performance Handbook starts with some simple assessments (that can be done at home), helping you figure out which training program is right for you.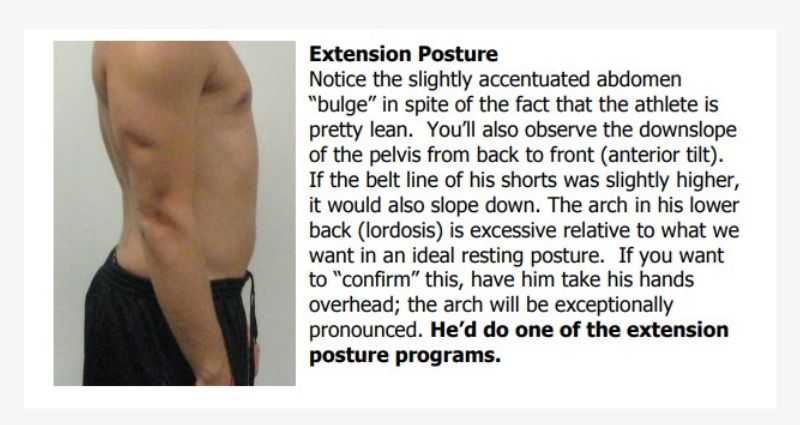 From there, choose from the multiple training programs that are in the High-Performance Handbook (based on spinal posture) which can be adjusted to how often you train (2, 3, or 4x per week), how flexible you are, and even how to use supplemental conditioning sessions for even more athletic awesomeness.
With HPH, you get a training program that is highly customized to your specific body type and training goals.
✅ Detailed nutrition information and sample meal plans
The gold version of The High-Performance Handbook comes with a supplemental nutritional guide (165 page eBook) that goes DEEP on nutrition.
The nutrition guide covers all of the basics of high-performance nutrition, how to go apply these principles to your daily nutrition, and there is also a detailed section of mastering your lifestyle habits.
The book does get into supplements a little bit, but it's mainly an informational guide about what kinds of foods to eat and how to build a routine that encourages better eating habits.
Included are a series of meal plans, grocery shopping list, and sample menus for different goal types (male doing paleo, male trying to get lean, female maintenance, and "get big" meal plans, too).
Note: the nutrition handbook comes with the "gold" version of the High-Performance Handbook, which costs $129. The base version of the HPH retails for $99.
✅ The exercise library includes over 200 exercises.
This is possibly the best part about the program, as each exercise has a video with detailed instructions for completing the movement properly.
As an example, with the sumo deadlift, Cressey outlines the proper foot stance, grip, the cues to execute the lift properly from setting up to completing the exercise, and even the best kind of footwear for the exercise.
I recommend taking notes when watching the exercise videos (written cues and tips in a PDF would be a good addition to future editions of the book).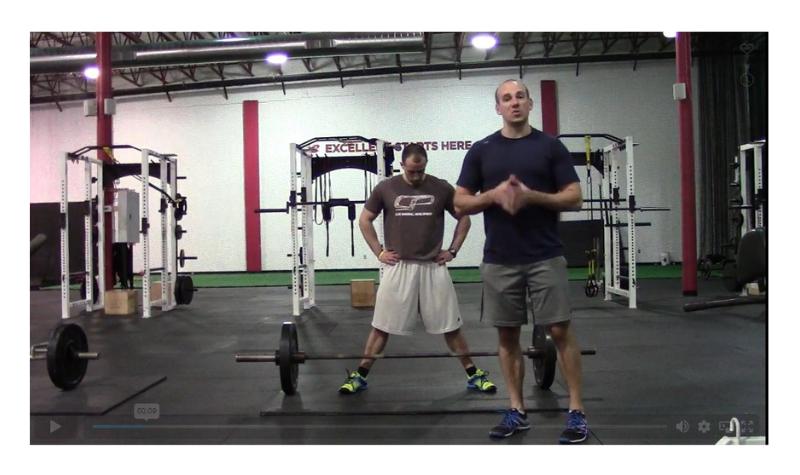 At the end of the day, lifting properly and with killer technique is crucial to success in the gym, and Cressey's instructions and expertise shine in the video demonstrations.
✅ You get the expertise of a world-renown coach for the price of a single training session.
There are an endless number of strength training programs out there for cheaper than what Cressey charges for The High-Performance Handbook.
But Cressey's program stands apart in terms of depth and the experience he brings to the table. There simply isn't many strength trainers that have as much real-world experience and knowledge as Cressey.
Ultimately, whether you choose the gold or silver versions of the HPH, you are getting access to one of the top trainers on the planet for what about an hour of personal training would cost at your local gym.
✅ Beginner-friendly.
One of the things I love about Cressey's work is that he instructs and teaches in a manner that is very accessible, even to the strength training neophyte.
The exercises, reasoning behind the training, and the instructions/cues are all explained in a way that beginners can understand, making it very beginner-friendly.
Which is also awesome for personal trainers and strength coaches who decide to use this knowledge with their own clients, being able to present it in a way that can be understood and applied.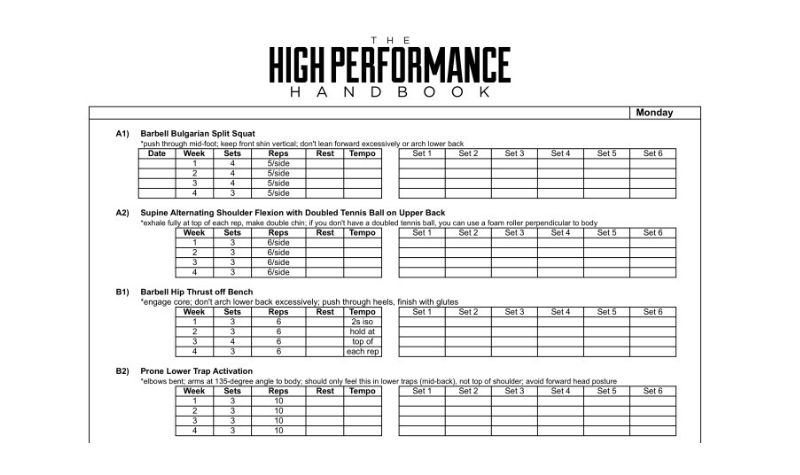 The main book has a FAQ section that covers just about any question one might have about being successful with the HPH (i.e. "If I miss a training day, would it be better: 1. Skip, 2. Double up and work it in, or 3. Play it by ear and see how I feel?").
In addition, I have to say that Eric is almost shockingly accessible.
Whenever I've emailed him over the years, whether it was about his Art of the Deload Program or asking questions about the HPH, he's written back personally with detailed answers.
You rarely see this kind of communication from someone in such demand.
The High-Performance Handbook – How It Could Be Improved
The only thing that was kind of "meh" about The High-Performance Handbook has nothing to do with the material and content, but the way it is organized.
The HPH was released in 2013, so it's been around for a while, and you can kinda tell in the presentation and the way it's organized.
The exercise videos are all hosted on Vimeo, and you have to re-enter the password for the videos each time you want to watch a different video which is kind of a pain in the butt when you are trying to cycle through them.
In the future, I'd love to see all of the content from the High-Performance Handbook on a course content platform where you could just log in once and access ALL of the content without having to punch in passwords repeatedly.
The High-Performance Handbook Review — FAQs
Who is The High-Performance Handbook for?
The High-Performance Handbook is a killer resource for athletes and coaches.
For athletes, whether you are an up-and-coming amateur athlete or someone simply looking to pile on some functional strength, the High-Performance Handbook gives you a roadmap for athletic success.
It has you covered from stretching to nutrition, providing an almost overwhelming amount of ammunition to tackle your training goals.
For coaches, the video database and pre-set workout routines are a priceless resource, giving you tons of excellent workout cues to help your trainees master movement. The routines are also an awesome blueprint for your clients.
Both groups benefit massively from being able to tap the expertise, knowledge, and proven training systems of one of the most successful trainers around.
What equipment do you need for The High-Performance Handbook?
This is not a bodyweight training program. You will need access to a gym, or consider investing in training equipment for home.
You will need a squat rack, barbell, plates, dumbbells, cable machine (or some sort of pulley system), resistance bands and a foam roller.
For people with limited gym equipment access, Cressey offers some modifications and alternatives.
Is The High-Performance Handbook worth it?
This totally depends on what your goals are with the HPH.
For trainees, it provides a very comprehensive training program based on your unique body type. And for trainers and coaches, it arms you with routines and exercise cues that can be immediately applicable to your own clients and athletes.
In my opinion, the exercise videos (over 3hrs total) are the biggest value-add for the program. To get this kind of clear and concise instruction on mastering exercises would cost you a TON of time and money in personal trainer costs.
With the HPH, you get the combination of world-class instruction and access to it anytime you want to watch it for a refresher.
The High-Performance Handbook – The Final Verdict
Ultimately, the High-Performance Handbook is a killer resource for athletes and strength coaches looking to crank up performance in the gym.
Cressey's expertise—and his unique ability to keep things simple and avoid slipping into jargon—are evident in the program's design, simplicity, and customization.
While it's more expensive than the cookie-cutter strength training programs that retail for $30, you get as close as possible to a truly individualized training program with the High-Performance Handbook.
The HPH is an essential tool for any athlete or coach looking to get the most from their body.
The program is available exclusively at Eric Cressey's official website, which you can access below.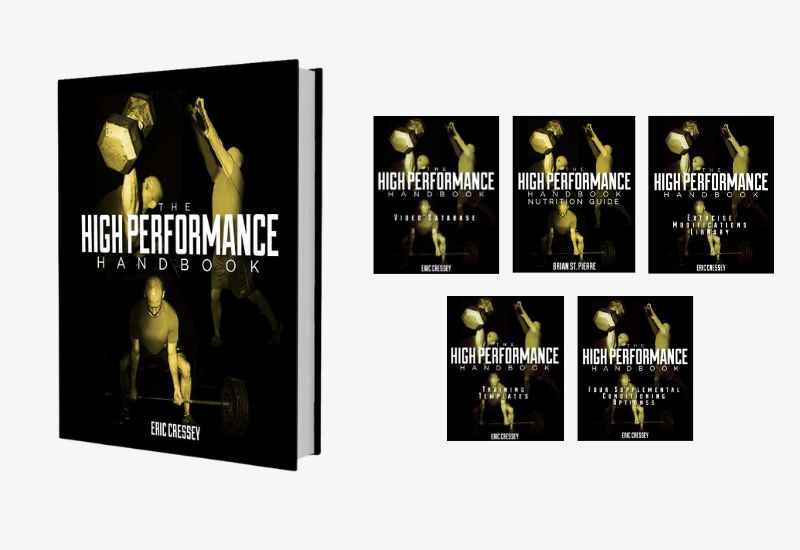 ---
More Guides and Articles Like This
Strength Training Terms: What You Need to Know for Success in the Gym. Looking to get into strength training but are confused by all the terminology and fancy-pants lingo? This comprehensive guide breaks down the most common terms and concepts so you can confidently hit the gym and start getting those gains.
Best Weightlifting Books: Essential Reading for Crushing the Gym. Looking for a blueprint for better workouts in the gym? Here are the essential weightlifting books to get you started.