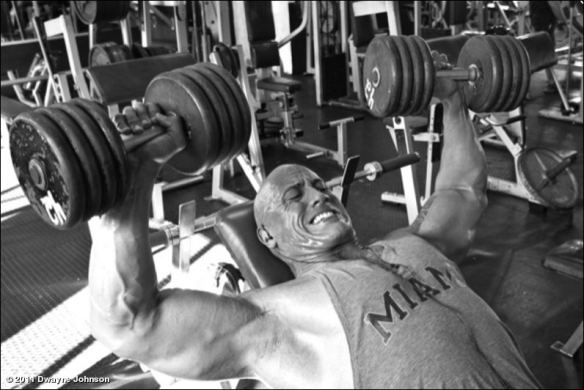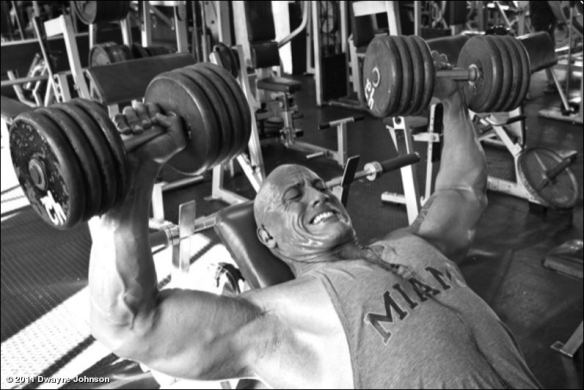 While in Budapest filming Hercules: The Thracian Wars (due to be released in July, 2014), The Rock a.k.a. Dwayne Johnson shared some videos of him working in the morning before his days of shooting.
The revisit of Hercules, who has already been the focus of over 19 previous big screen incarnations, is being directed by Brett Ratner, and will also star Joseph Fiennes and John Hurt. This take is based on the comic book, where Hercules is a little less mythic and a touch more human. The last actor to give Hercules a go on the silver screen? Some guy named Arnold Schwarzenegger.
The 42 year old has shown no sign of slowing down, with starring roles in G.I. Joe: Retaliation, and Fast & Furious 6 (with a 7th in the works). Here is a pic of his arm adn shoulder post-Hercules make-up: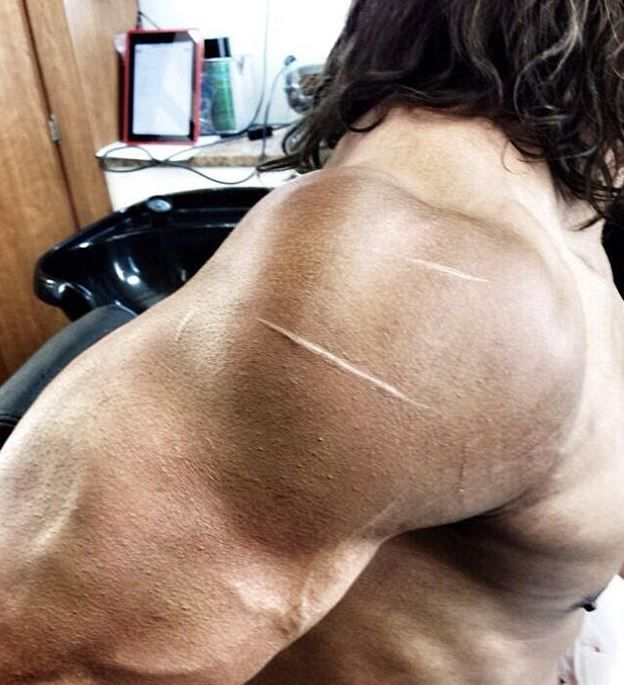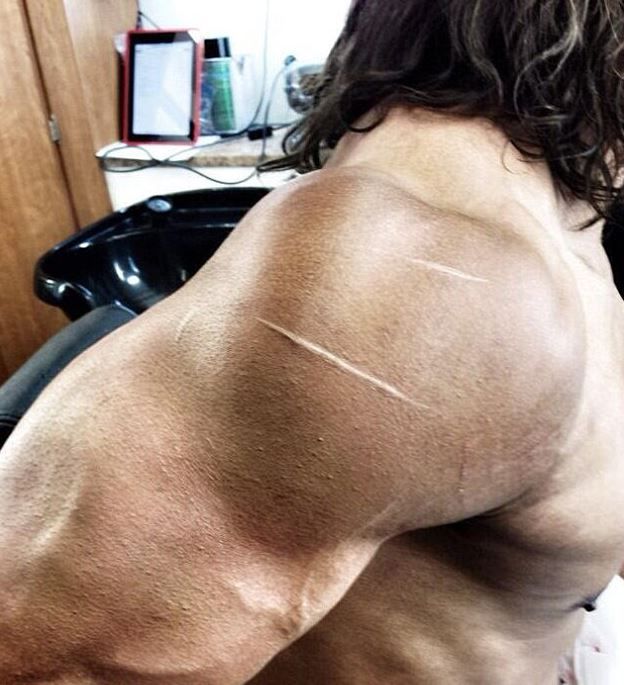 Below are three workouts that The Rock posted via his Twitter feed. You'll notice the 2 counts, good form, and concentration ("Focus!") that he displays while working out —
And remember, FOCUS!