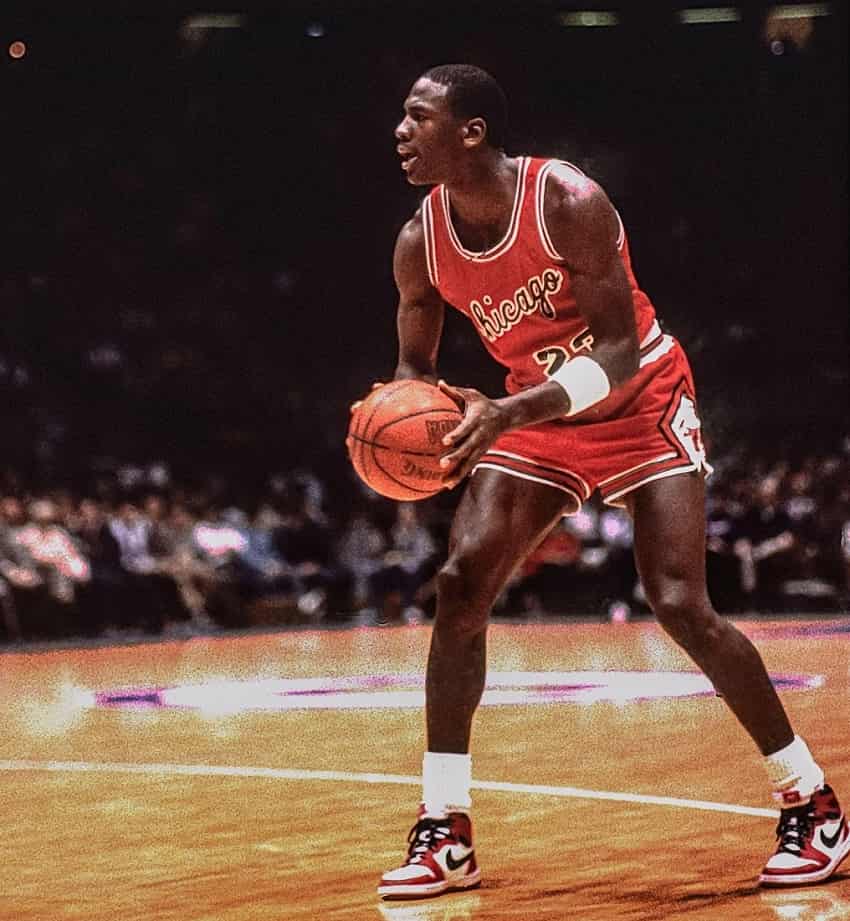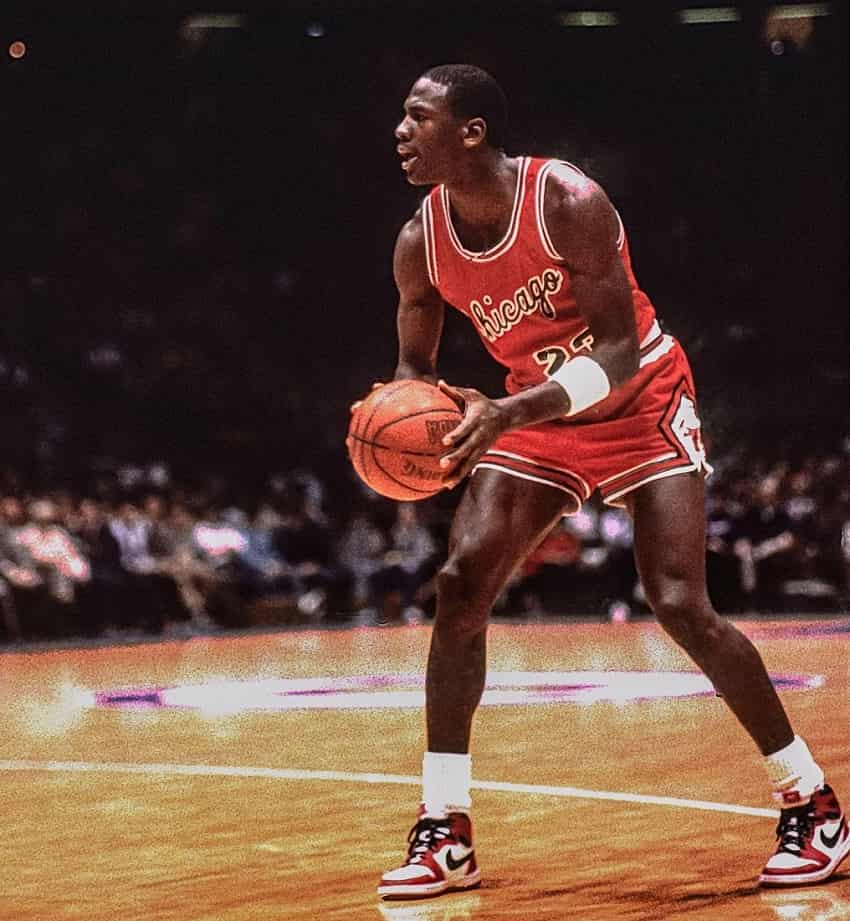 Driven from Within is a hybrid sports and business biography written by Michael Jordan with editor Mark Vancil.
The book is hard to categorize.
It is certainly part auto-biographical. Jordan talks at length about what motivates him as an athlete and as a businessperson. The thinking behind his routine and work ethic. How Jordan used adversity and losses as motivation to excel.
In his own words, Jordan emphasizes process over results, leading through action, and giving your best effort, at all times, in everything you do.
"Everybody knows the results," Jordan writes. "This book is about the process."
Drive from Within also contains numerous stories and anecdotes from people who were closest to Jordan. Dean Smith, his coach at North Carolina. His mother, Deloris. And the coaches, friends, and designers of his immensely popular Jordan shoes and apparel.
The book, one of my top picks for best books about Michael Jordan, touches on Jordan's life, his business outlook, and the way he approached the game of basketball.
Air Jordans: The brand that almost never came to be
Interestingly, the global powerhouse that is now the Jordan brand came very close to not happening. As a rookie, Jordan was scheduled to meet with Nike for the first time, but he had doubts.
He wasn't so sure about Nike. They weren't a player in the sneaker game at the time.
Jordan's parents had to coax him into going, and after a slick presentation by the team at Nike, including founder and "Shoe Dog" Phil Knight, Jordan was sold.
The rest, as they say, is history. In the first year alone, the Air Jordan brand would pump out an astonishing $150 million in revenue.
Below is a selected number of quotes and passages from Jordan's book Drive from Within, including some of my own thoughts and take-aways for athletes, coaches, and anyone else looking to excel.
---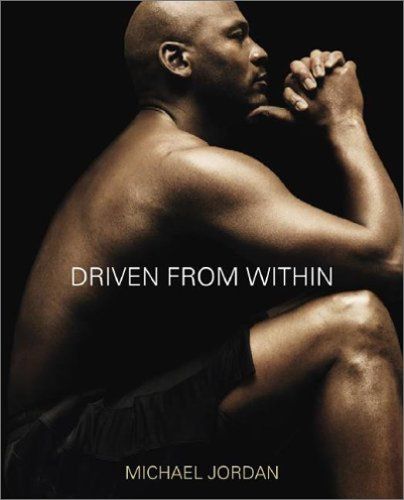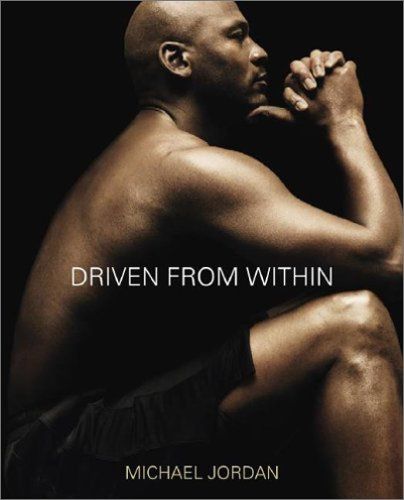 Where to Buy a copy of Drive from Within
Amazon (Hardcover) | Amazon (eBook)
---
"Players who practice hard when no one is paying attention generally play well when everyone is watching. Success at any level be reverse engineered to reveal the same architecture."
"There are no shortcuts. I have always believed in leading with action, not words."
"I have never tried to be like somebody else, or live up to the expectations of others. I don't believe in following."
"Nothing of value comes without being earned."
"Great leaders are those who lead by example first."
"I practice hard every day because I wanted every one of my teammates to know what I expected out of myself. If I took a day off, then I knew they would, too."
"More than anything, we tried to stress to Michael to enjoy what he was doing. Have a passion for what you are doing and work hard. If you don't enjoy what you are doing, then before long you are going to be tired and you won't find stability. If you have a passion, they you are going to be challenged every day to give your best." — Deloris Jordan
"What appeared to be hard work to others was simply playing for me. We were playing a game. Why not play as hard as you can? There's no pressure in that approach. Play to win. Why else would you play?"
"With each progression I gained confidence."
When Jordan got to UNC, he was eager to please and impress. And the only way he could do this was by working as hard as possible.
"I just wanted a chance to get on the floor and make an impact. I'm listening to what the coaches want, and I'm competing my ass off. I'm trying to impress all of them. I'm not trying to con anybody. I'm competing, and I'm trying to earn the highest accolades…. I wanted them to know I would be the first guy onto the floor and the last one to leave."
At UNC, Coach Dean Smith made things intense so that when it was game time, his players would relax and perform.
"[At practice] he screamed and yelled. He never did that in a game. I was shocked at how he got into practice, how he controlled every minute, how he taught. They made practice challenging, which was right down my alley. They made it fun to learn."
He didn't like the look of the first Air Jordans. Felt like they looked like clown shoes. Peter Moore, the designed of the first two Air Jordans, prodded MJ to try them and take them for a spin.
Give the shoes a chance to grow on him.
They did.
"The more I looked at the shoes, the more they started to grow on me."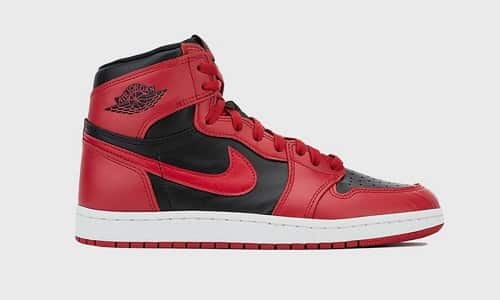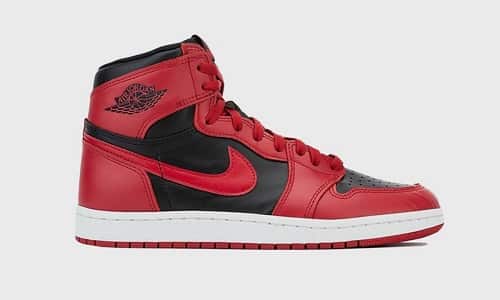 "You have to be uncompromising in your level of commitment to whatever you are doing, or it can disappear as fast as it appeared."
"Commitment cannot be compromised by rewards. Excellence isn't a one-week or one-year ideal. It's a constant. There will be days when you don't feel on top of your game… but your commitment remains constant. No compromises."
"All I knew is that I never wanted to be average."
"What I was going to do, I was going to do it my way."
"I had dreams. They were my dreams, and I had no fear of them."
"I let the game come to me before I imposed my will. That's a lot different than forcing the issue because you are worked about an outcome that hasn't been determined yet.
"Anything can happen if you are willing to put in the work and remain open to the possibility. Dreams are realized by effort, determination, passion and staying connected to that sense of who you are."
"If you want to win, you have to pay the price—it's not that complicated. If somebody didn't want to hear that from me, fine. But go play somewhere else."
Jordan's approach to the Bad Boy Detroit Pistons was simple: He would not back down. Ever. Even if that meant taking a bunch of punishment every time he charged down the lane. More free throws for him.
"I'm not going to back down. Any my game is definitely not going to change. You want to hit me every time I come into the lane? OK, then I'm going to the free throw line and knock down 85 percent. But I am coming back down that lane. There might not be other guys on my team coming back, but you can be damn sure I am."
Jordan was comfortable taking shots when the game was on the line because he had done the work in the dark. When everyone else had gone home, and it was just him and the gym.
"I had put in all the work… in practice every day. If I missed, then it wasn't meant to be. That simple. It wasn't because the effort wasn't there. It wasn't because I couldn't make the shot, because I had taken the same shot many times in every situation. As soon as the ball went up, there weren't any nerves because I had trained myself for that situation."
"If you are confident you have done everything possible to prepare yourself, then there is nothing to fear."
---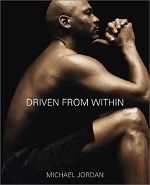 Where to Buy a copy of Drive from Within
Jordan's book is available in several formats, including hardcover (which looks great on the coffee table) from Amazon (hardcover) as well as a Kindle version, also at Amazon (eBook).
---
More Book Reviews:
7 Things Athletes Can Learn from "Michael Jordan: The Life" by Roland Lazenby. The ultimate biography of the GOAT, Lazenby dissects the source of killer instinct and gives texture and background to some of the biggest moments of Jordan's career.
Looking for more reading material? Check out this list of my favorite mental toughness books for athletes.